If you're an avid follower of business trends, you must have noticed that eCommerce is the pot of gold for retail. It does not only help you overcome barriers due to geographical limitations but also lets you create highly profitable markets for exclusive niche products. 
Nonetheless, it's an investment scheme like any other, and you must get engaged in it to be a success. It's also not a get rich quick scheme but a substantial investment with lots of good returns to look up to.  
The key to success with eCommerce is, of course, the web development part. 
In this quick guide, we'll reveal to you the seven best eCommerce web development tips to propel you to success. Stay put. 
1. Web Security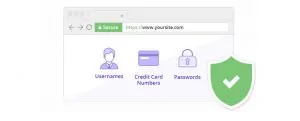 Web Security is a primary demand. It doesn't matter whether you're just starting out or not. A stable web security system will protect your confidential business data, so they aren't compromised. 
It will also ease the burden on your IT experts and boost their morale for a positive ROI. Most importantly, it will also play a massive part in securing your brand dominance by increasing the confidence of clients who feed their data on your site. 
Achieving this is not rocket science. It's simple as installing cheap SSL certificate to encrypt the data on the site and keep them out of reach from eavesdroppers and malicious hackers. 
2. Adopt a Mobile-Friendly User Interface
Did you know that over 80 percent of Internet users in the US rely on their phones when it comes to shopping online? Well, it's also estimated that by 2021, the eCommerce sales in the US due to mobile devices will eclipse the $420 billion mark. 
From these statistical data and trends, it's prudent that you creatively develop and design your eCommerce store to give it a beautiful user interface which also appeals to the over 3.7 billion mobile phone users worldwide. 
3. Simple Web Design
You need a simple web design with an elegant user interface and clear web layout. It will be crucial in boosting the user experience and increase conversion rates on the site. 
You can achieve this by adopting easy navigation menus which are marked with clear titles to guide users to answers for queries they might have on the products listed on the site. 
You can place the navigation menu on the top of the web page and stick to a simple design to make them look consistent. You may also include a navigation list for products on the site using labels, subcategories, and filters. 
Finally, on the web design, don't forget to add the search bar. It will make finding specific products which are not listed on the first pages faster. 
4. High-Quality Product Videos and Images
We exist in a visual age where images are the driving force behind the eCommerce sales success. Besides this, as per well-known research, 65 percent of consumers are visual learners, making it almost mandatory to use product videos and images if you're looking to retain your clients. 
Studies suggest that high-quality images and videos drive engagement, increase conversion rates, and retain clients. It's therefore crucial that when listing your products, you also upload the lifestyle pictures of the products and videos depicting the best features or uses of these products. 
Be sure to take the images from multiple angles so the clients can imagine using/touching the products from different angles. It's also recommendable that you include zoom option on the product images so the clients can feel like viewing the exact items when browsing through your web pages. 
All these will make it easy for the prospects to understand how to use the products and make their purchase decisions easier. 
5. Social Media Integration
If you can provide excellent social media user experience to your clients, they'll begin to recommend your eCommerce store to friends and relatives. —And figures don't lie; 
As per the report, there are around 71% of clients recommend brands to others on the base of the best social media service. Another report says that there are 90% of people who belong to the age group of 18-34 likely to take help of social networking to follow the brand. 
Therefore, during your eCommerce web development, it's crucial that you also integrate your social media business account. It will help you boost both paid and organic traffic for higher conversion rates. 
6. Simple Checkout
An average of 76 percent of shoppers abandons their carts before completing the purchase. This means that you could be losing over 70 percent sales due to issues like a too-long checkout process, lack of guest checkout, and lack of clear shipping fees guidelines, among others. 
You can quickly solve this by adopting an easy to follow checkout channel by making your forms simple and straightforward, reducing the steps in the checkout process, and giving transparent and direct upfront pricing for the shipping costs. 
Top this up by including a strong Call to Action (CTA),.
7. Search Engine Optimization (SEO)
When uploading the best images for products listed on the store, adding high-value product descriptions, simplifying the checkout process, etc. It's also vital that you don't forget about Search Engine Optimization (SEO). 
You don't have to be an SEO guru for this matter but following simple SEO guidelines should give you the cut above average competitors. Here is how to go about this; 
To get the best value out of SEO, be sure to optimize your Meta descriptions, title tags, product pages as well as the links, etc. using valuable SEO keywords to get you up the ranks and boost your brand's authority. 
It doesn't end there, though. It is also vital that you use web content to drive traffic and increase engagement with your web visitors. 
To get over this, you can research on trending topics under your niche. After studying and discussing the issues, use free SEO research tools like Google keyword planner and Keywords Everywhere among others to find best long-tail keywords and phrases which your target audience uses to find content online. 
This way, you will not only be offering value to your clients but also selling yourself as a Subject Matter Expert (SME) and a reputable brand to follow. 
Bottom Line: 
It doesn't matter the success you expect or where you see the business in five years. Web Security will always determine your future. 
To avoid crippling attacks and possible fines which may bring you back to your knees, be sure to follow the basic web security guidelines. You can invest in cheap SSL certificates for a start, to defend your brand's reputation right from day one.