Instagram is the most wonderful application for attracting people, whether for business purposes or to grab viewers' attention to become famous. If you are using an Instagram account for business, you need to look for tools to grab the maximum audience and generate maximum revenue.
You can attract new customers if you keep track of the likes and dislikes of customers by using an Instagram tracker and learning how to see what someone likes on Instagram. You can get information about the trending stories and what people like most about the products you are selling.
Image 1. The Snoopreport tool that allows you to monitor the Instagram activity of your customers
Tools for Instagram that will allow you to attract new customers
Now, you do not need to worry about how to see what someone likes on Instagram. By using the Instagram tracker tools, you can attract more new customers by creating content that you think they would like. Here is a guide to a few famous Instagram tools that will help you know how to see who someone recently followed on Instagram so that you can develop a stunning strategy.
Snoopreport
Snoopreport tool is best for all types of Instagram tracking, whether you are looking for an individual account or various other accounts for some professional jobs. It will serve you by collecting data of Instagram users legally. Snoopreport supports the following features to allow you to make new customers on Instagram.
Targets the public
The first thing you need to have is your target in front of you to decide to whom people you are going to impress with your services or product. Snoopreport helps you to track such people on Instagram.
Collects data from their visible account details
Snoopreport tool is wonderful in targeting the public relevant to your product and then collecting their data from their account. It is 100% legal as Snoopreport will not play with Instagram users' privacy, but it collects open public data.
Creates report
Snoopreport then organizes a report with insta stalk to let you know what targeted accounts are like to have. When you know what the targeted public's like, you can better develop strategies to attract new customers.
Payment
It is a paid tool.
HubSpot Ads Software
HubSpot Ads Software is a good option for insta stalk for new business arrivals who do not know much more about marketing on Instagram. HubSpot Ads software comes with wonderful features for marketing your products by
Generating Ads
It is an easy-to-use app and helps generate Ads relevant to your business that appear on Instagram as sponsored Ads along with the liked pages and accounts.
Tracking new leads
By generating Ads and getting their views, HubSpot Ads Software helps you get new leads for the long term.
Targeting audience
It also lets you target the audience on different social media platforms like Facebook, Instagram, and LinkedIn.
Optimization
It helps you optimize your investment by re-tracking, automation, and retargeting.
Payment
This app is available for free.
Image 2. Detailed report on user likes provided by Snoopreport
LeeTags
Leetags website is best for exploring famous Hashtags for your business and bringing you maximum viewers that later become your customers by showing Instagram activity history. Leetags website has the following features to serve Instagram users to get new customers.
Get your famous Hashtags for your posts.
Instagram users use Hashtags to rank their posts on Instagram. Usually, new bays are unable to generate high-ranking Hashtags. Leetags help them get a good variety of Hashtags for their post by searching on Instagram for relevant posts as it does for extracting Keywords for Google content.
Subcategorize the Them
Leetags then subcategorize the Hashtags by converting them into smaller extensions and using them for the promotion of your business Ads on Instagram.
Saves results
Instagram Hashtags get different results by looking into how many people look for them and stalking your post. LeeTags then saves the results of the promotion of your posts which help you to decide the status of recent Hashtags and then look for the next.
Payment
It is free of cost.
Sprout Social
Sprout Social is the best platform for supporting small businesses and enterprises as it targets the audience by developing a real connection through
Content publishing
It helps you to create the best content for your business page on Instagram and set campaigns for the future to attract the public. Sprout is going to take charge of your new business about which you know nothing, but Sprout knows everything.
Evaluation
Sprout helps you to evaluate the results by generating reports by customization.
Reporting
It prepares a report about your posts and campaigns on all social media platforms, including Instagram.
Scheduling
After preparing reports, it helps you to prepare for the next target, create new post ideas, and queue other campaigns.
Payment
Its trial is free for a month, but after this, you can get a monthly package.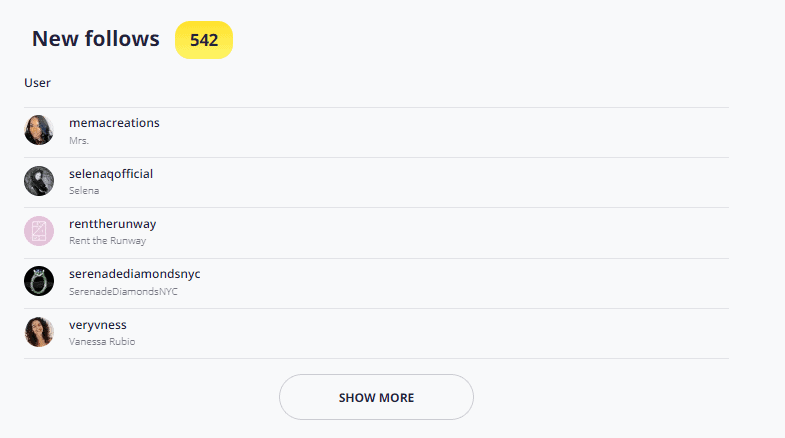 Image 3. How to see who someone recently followed on Instagram?
HootSuite
Hootsuite is the best social media content observer and marketer that helps you to get maximum people to your post. Hootsuite will help you to organize your post by
Scheduling your content
Hootsuite, a tool for social media marketing and management, helps to schedule the content for your business. It does not let you be late for the next post and campaign on Instagram and Facebook as well.
Keeping you activated
You are going to be activated 24/7 on Instagram by taking the services of this wonderful tool.
Monitoring
It keeps monitoring the effectiveness of your posts and the rate of audience it is attracting and provides complete Instagram activity history.
Improving quality
It saves your time of observation and scheduling new posts by automation and also keeps you at best by improving the quality of content you are posting on Instagram.
Payment
Hootsuite is free for one month trial, but after that, you need to get a monthly subscription to enjoy the features of this wonderful tool.
Conclusion
You can get maximum advantages for your business on Instagram for attracting new customers by using amazing social media marketing tools to know how to see who someone recently followed on Instagram. They will help you schedule posts and get you the best results.