Introduction
"Hi, My previous video editor gave me problems, and my friend recommended Filmora software. So please, as a newbie, how can I use Filmora to edit high-quality videos?"
If you're in a situation similar to the user's query above, worry less; we have you covered. As one of the top free video editing software, Filmora has been in the market for quite a long-time, and if you use it for creating videos, you've made the right choice.
Filmora is packed with lots of sophisticated features that tick boxes around. And the fantastic thing about editing with Filmora is that you don't need much video editing knowledge to employ its features – its interface is very straightforward.
Perhaps you're looking to edit videos with the versatile Filmora video editor; you should read this article and discover some tips on editing videos with Filmora.
The Top 10 Tips to Edit Videos With Filmora
The following tips and tricks will help give your videos a top-notch look than they could ever expect. So, ensure you learn them correctly, and if possible, save them for future purposes.
Add professional-look effects to your video: 
In terms of video effects, Filmora video editor has a wide range that is simple to utilize. These effects are organized into Filters, Overlays, and Utility effects. In addition, you can access to FilmStock and FX Plug-ins (OpenFX): Boris FX & NewBlue; and lots more, especially titles within Filmora.
All you have to do is to drag and drop the preferred effects on a particular location of your video track timeline. First, however, you must ensure to place the video effect on the video track that's above the one your video clip is.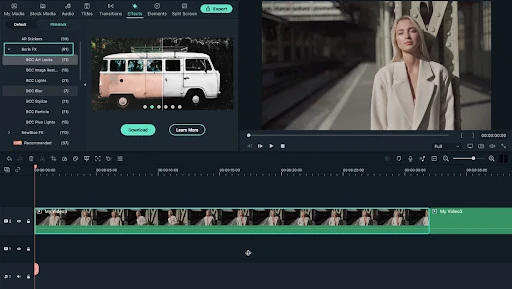 You can better control keyframes to adjust your video's speed when using Filmora. This feature will allow you to increase or decrease your video clip acceleration seamlessly gradually. Thus, ensuring your video has a smooth transition between two distinct speeds and giving your video a remarkable cinematic effect. Honestly, if you're looking to create a thrilling and suspenseful moment in videos, speed ramping is the right tool for you to get the job done.
To utilize this feature, right-click on your video in the Filmora timeline, select 'Speed and Duration and increase/decrease video speed as per requirements. For example, 2x will increase your video speed to twice the original speed.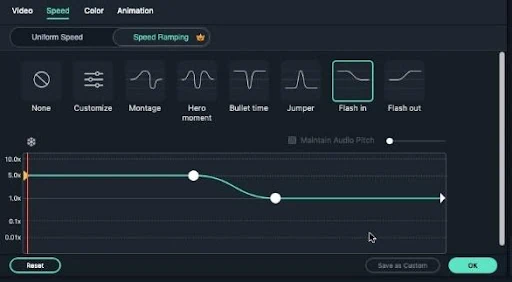 If you have no video editing knowledge, Filmora covers you as usual. You can always use the Instant Mode to edit different aspects of your videos automatically, and it does this with high quality. You'll find the feature on the left-hand side of the Filmora tool interface.
To use Instant Mode, you have to add the video clip you're looking to edit, allowing the Filmora video editor to do its work instantly.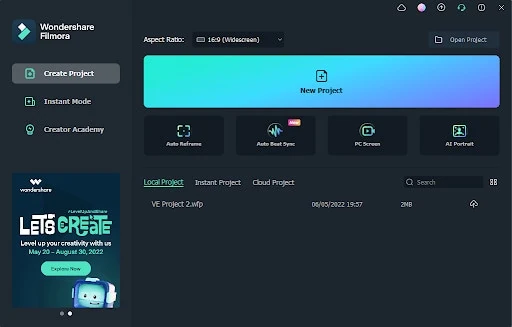 Are you looking to make your video clips look more impressive? The software interface has been revamped and optimized to support masking keyframes. Filmora allows users to select a video clip to hide, reveal, duplicate, drop-shape, and do lots more to cover objects in your videos.
This feature is located under the Effects > Utility tab, and there are a variety of templates that you choose from to apply to your videos easily.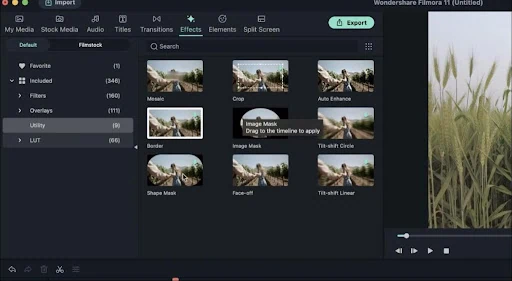 Audio edit: speech-to-text & text-to-speech
There's also a Speech Text function supported on Filmora, and it's very effective for transcribing voices in just one click. Besides, this saves you the time of going through subtitle transcribing, thus enhancing your video editing capabilities. It even supports SRT files for easier editing of video subtitles, and over 18 languages, including  English, are supported on the tool.
To find speech to text, you can click on 'Tools' then choose 'Speech to Text, select the language you'd like, and complete.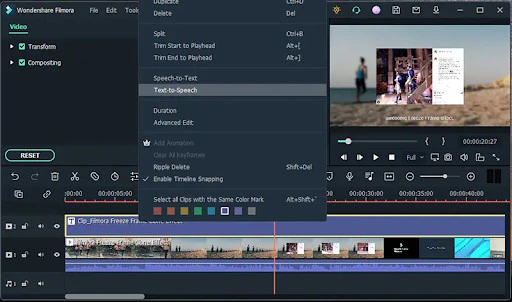 Are you looking to add an audio? Worry less, Filmora comes with Auto Montage. This feature will help you automatically combine video footage with music clips and analyze it to add video effects. Moreover, it can detect flaws in videos and automatically delete them to ensure the video matches the music clips added.
One thing about Filmora is that it boasts uniqueness. Unlike other video editing tools that only rely on a green screen to remove video backgrounds, the AI Portrait in Filmora will help you remove video backgrounds more efficiently. Plus, you can utilize this feature to add glitch effects, pixelated, noise, borders, etc.
You can find the AI Portrait feature under Effects, but you must pay to utilize it. To use the AI Portrait feature, navigate to 'Effects' > choose 'AI Portrait and edit the video according to your needs.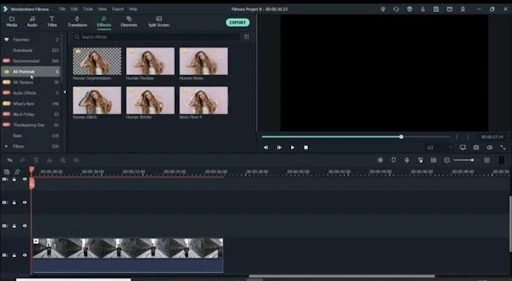 If you're looking to create a transition video, the Keyframe feature can always come in handy for such an operation. In case you don't know, a keyframe indicates the start and end of a transition video. Filmora video editor Keyframe consists of parameters such as Opacity, Scale, Rotation, and Position, and they can all be adjusted to create animations.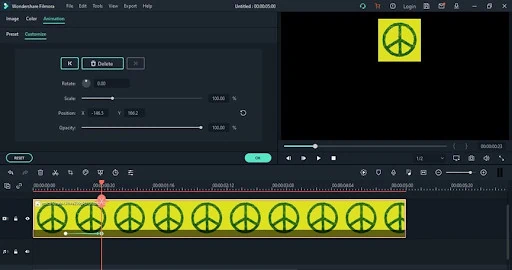 Audio Edit: Audio Ducking
Video editing is not complete without editing the audio aspect of your video. And for this reason, tech experts have loaded Filmora with modern audio editing technologies that both tech-savvy and non-tech savvy can utilize to improve their audio quality without compromising the video. From adjusting background noise to music beat detection, adding voice cover, denoising audio, audio ducking, and lots more, you can never be short of the right audio editing tools to enhance your audio quality.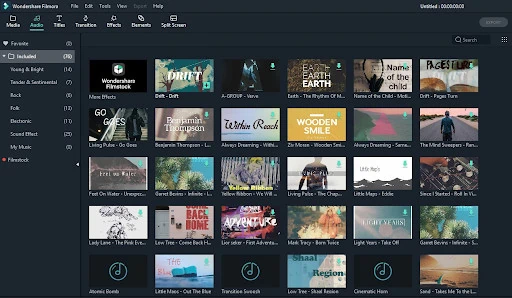 Another helpful feature for newbies on Filmora video editor is the auto frame features – this allows users to resize videos automatically faster and easier without necessarily having any specialized experience. It also enables users to use advanced AI technology to reframe their videos in various ratios. Moreover, it only takes a few clicks when you're using this feature.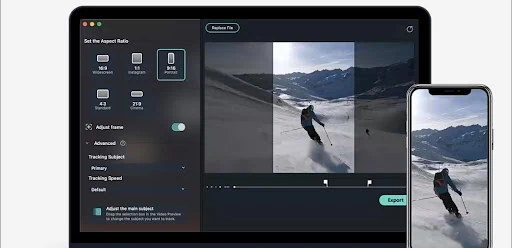 Now that you've gathered more knowledge about Filmora, its key features, and how to employ them, don't hesitate to download the software and start using the tool's key features to fix your videos effortlessly.
Conclusion
With Filmora video editor at your fingertips, you can edit different aspects of your videos using a wide range of powerful tools created using state-of-the-art technology. Besides, its intuitive interface makes it easy for users to be more creative. Moreover, with the availability of advanced editing tools, you can perform advanced video editing tasks like a pro.