Everything in the world is changing at lightning speed. Just six months ago, what was a trend is no more in vogue, and some other aspect takes the world by storm. Nowadays, users are looking for convenience, speed, and simplicity, resulting in a significant hype of mobile apps. A specific type of mobile apps is much more in trend with these trends than any other type. It is an on-demand mobile app.
On-demand mobile apps are the ones that are much in demand, but the supply of such apps is limited. That said, the on-demand service apps are much in demand, and you should also take advantage to make the most of it.
The Past, Present, and Future of On-Demand Services
On-demand mobile apps have been in existence for several years now, probably from ancient times. When we used to order food from our landline, it was a form of on-demand service. That said, each generation has had its way of getting things done quickly, and it was taking advantage of on-demand service. With time, on-demand business models are becoming more accurate, quicker, and user-friendly.
Past is gone, and the future is yet to come; hence let's just focus on our current efforts. Let us see what is happening in the vertical of on-demand service and how the on-demand apps of modern-day works.
How Do On-Demand Service Apps Work?
No industry is left from obtaining the benefits of on-demand service apps, which means that it expands to a wide range of categories and industries. Though it extends to several industries, the basic flow is the same. One can easily understand and observe the working process of an on-demand app, and then it can be easily applied to the services that one plans to launch. Let us see how such apps operate in their basic form.
Stats About On-Demand Service Vertical
If you are considering entering the on-demand service vertical, you must be looking for some hard evidence. You are right on your part to ask for proof to consider investing in the same. Let us know a few stats that will make you believe that it is the age of on-demand mobile apps.
As per the statistics, the mobile app industry is projected to generate a revenue of approximately $935 million by 2023. In 2019, the revenue generated was $461, and the projected figure is almost double.
On average, users spend almost $57.6 billion on on-demand services every year. Now, if you are impressed with the on-demand service industry and mobile apps of the same, you should outsource mobile app development. Let us go over a few top on-demand service app ideas.
Pharmacy Delivery Service App
In the wake of the pandemic, an invisible enemy is slowly growing. This is beatable only by staying indoors and with the use of on-demand service apps. This is one of the major reasons why the use of on-demand apps has increased. The delivery of pharmacy needs is much in demand than ever. The trend is here to stay since, according to WHO coronavirus is not going anywhere soon.
On-demand Plumbing Service App
Gone are the days when people used to call a plumber for their services and billing was done using pen and paper. To get a running tap or pipe repaired, now you can call for a plumber on-demand within minutes. A plumbing app helps users try something out of the box. If you get such an app developed, there are higher chances of success since you will have a new service in the on-demand industry.
Earlier, it was challenging to find a plumber, but the on-demand service industry has made things simple, and users can now easily find a professional plumber in their locality.
On-Demand Laundry Service App
Statistica once predicted that the on-demand laundry apps are expected to reap a revenue of $76,300 million in 2020. The figure is expected to grow by 4% every year. Have you ever thought that a simple laundry service could help generate such high revenue? The contribution of laundry and dry cleaning services cannot be ignored.
Laundry services have become the need of the day since working people do not want to sit back and do the monotonous task of washing clothes on weekends. The simple invention of on-demand service apps has resulted in the invention of on-demand laundry apps.
Lawn Care & Snow Plow Service App
Just as we avail home and office cleaning services, there is a need for certain other property cleaning services as well. Such services can include anything such as cleaning the lawns of the residents, setting up gardens for mansions, removing snow from larger plots, etc. Such services offered are seasonal, and the opportunities are infinite.
You should keep in mind that there are several plant caretakers, garden cleaners, snow plowers, etc., but when you provide all such services under one brand, you will become the preferred company for the users.
Babies, Pets, Elderly Sitting Service App
Besides, all of them are the cutest living beings on earth; they all need special care. Taking care of them may make you a bit tired at times, and this is why caretakers are being hired to take care of pets, babies, and the elders as well. This service business idea will help countless guardians and parents.
There are groups of people and companies who offer selected services, but if you club all of them under one roof, there will be high demand for your company. However, you need to perform thorough background checks before hiring professionals who offer such services.
Electronics Technician Service App
We live in a digital age, where electronic devices surround our lives. We cannot imagine our lives without a smart TV, laptop, or any other electronic device. Hence, if ever there is some problem, you will need technicians to solve such devices. Sending a problematic device back to the manufacturer will take several days; hence, only expert technicians will help cover your needs in a short turnaround time.
There is a massive variety of devices available, ranging from tablets, smartphones, smart TVs, smartwatches, etc. That said, different technicians offer different services. Get an on-demand electronic technician service app developed, where you can offer repair services of all devices under one roof.
On-demand Mechanics Apps
The apps that enable car repair services are in demand. Such services help bridge the gap between car owners and mechanics. There are specific locations where mechanics are not available, and such a situation will help users take the opportunity to hire such services from professionals.
Before you consider any such concept of starting on-demand services, you should make sure that you work in the right niche. When you develop an on-demand app, you should make sure that the services are available in remote areas. This way, you will obtain maximum benefits.
Cost to Develop On-demand Service App
The cost of developing an on-demand app varies based on the features and the platform you choose. You need to make sure that you do proper planning about the features you want in your app and the platform, i.e, Android or iOS. Several other factors influence the cost of an app, such as premium APIs, design, and technologies.
To get an app developed, you can develop an app with the help of your in-house team or you can outsource mobile app development; if you have an out-of-the-box idea of an on-demand service app, contact experts in the industry to get all your specific needs catered to.
Author Bio: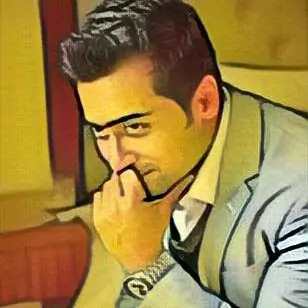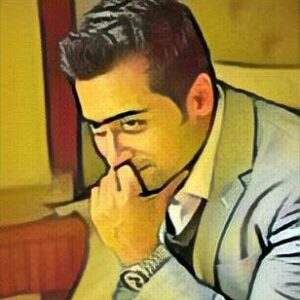 Arjun Solanki is a Business Growth Strategist at a Leading Software Development Company. He has experience in developing and executing digital strategies for large global brands in a variety of business verticals. Apart from working on a long-lasting relationship with customers and boosting business revenue, he is also interested in sharing my knowledge on various technologies and their influence on businesses through effective blog posts and article writing.