Are you looking for unique ways to increase engagement on your account and create viral content on TikTok? Achieving success on this video-sharing platform can be a tough nut to crack, but it is possible. There are several success stories of viral TikTokers who have not only managed to create videos that have broken the charts one after another, but they are also able to monetize their presence on the platform. They have become celebrities in their own right. If you want to make your brand one such TikTok success story, read on to learn how you can grow visibility and continue consistently creating popular videos for your brand.
Step 1: Get to Know What Works for You
The first step to any successful planning is research. To have a foolproof content creation and marketing strategy, you must know the following:
Your end goals and expectations from your TikTok activities.
The budget and time constraints you have for operating on the platform.
How you have been faring so far and what you can do differently to improve your post popularity.
To have comprehensive material on the above, you must know:
Your brand and niche industry;
Your desired audience and their behavior patterns on the platform;
The TikTok platform and how it works to push posts into visibility.
Where can you gather the above information? Fortunately, TikTok makes your work much easier by giving you access to in-depth analytics on your account and posts. You can access this by turning your account into a Pro account and then studying:
Which metrics help you create trending content;
Your audience's behavior and patterns;
Your potential for long-term revenue generation on the platform and how to better it.
In addition to the above, you must be active on the platform to observe your peers and your competition, and this will give you further insight into your industry-specific trends.
Step 2: Implementation and Execution of a Plan Based on Your Research
Now that you have researched what is trending in your industry, what your target audience prefers, and how you have been comparing, it is time to take the bull by the horns and crack the platform's algorithms. After all, the key to going viral lies in featuring high up on the "For YouPage" of as many TikTokers as possible. How do you manage to do that successfully?
Start engaging actively with your followers and with your niche community.
Use hashtags that have previously brought you more reach, engagement, and new followers (but remember to make sure these are not unrelated to the content of your videos).
Make videos of a length that grabs your viewers' attention for the most duration. Micro videos 10-15 seconds long are more likely to be watched fully. Looping videos tend to get rewatched and played repeatedly more than other types of content.
Post at a time when your target audience is most active. It applies to hosting LIVE sessions too.
Use sounds that are more popular and trending.
Respond to communication of any kind as soon as you can to increase the potential for more organic engagement.
Whenever you are creating content, put yourself in your audience's shoes. What would you like to watch? How long can you focus on a video before moving on to another one? What will make you want to invest in anything shown? What will make you return to the video, save or share it?
After all, going viral without increasing your potential conversions isn't a success. You want real long-term brand growth and revenue returns too.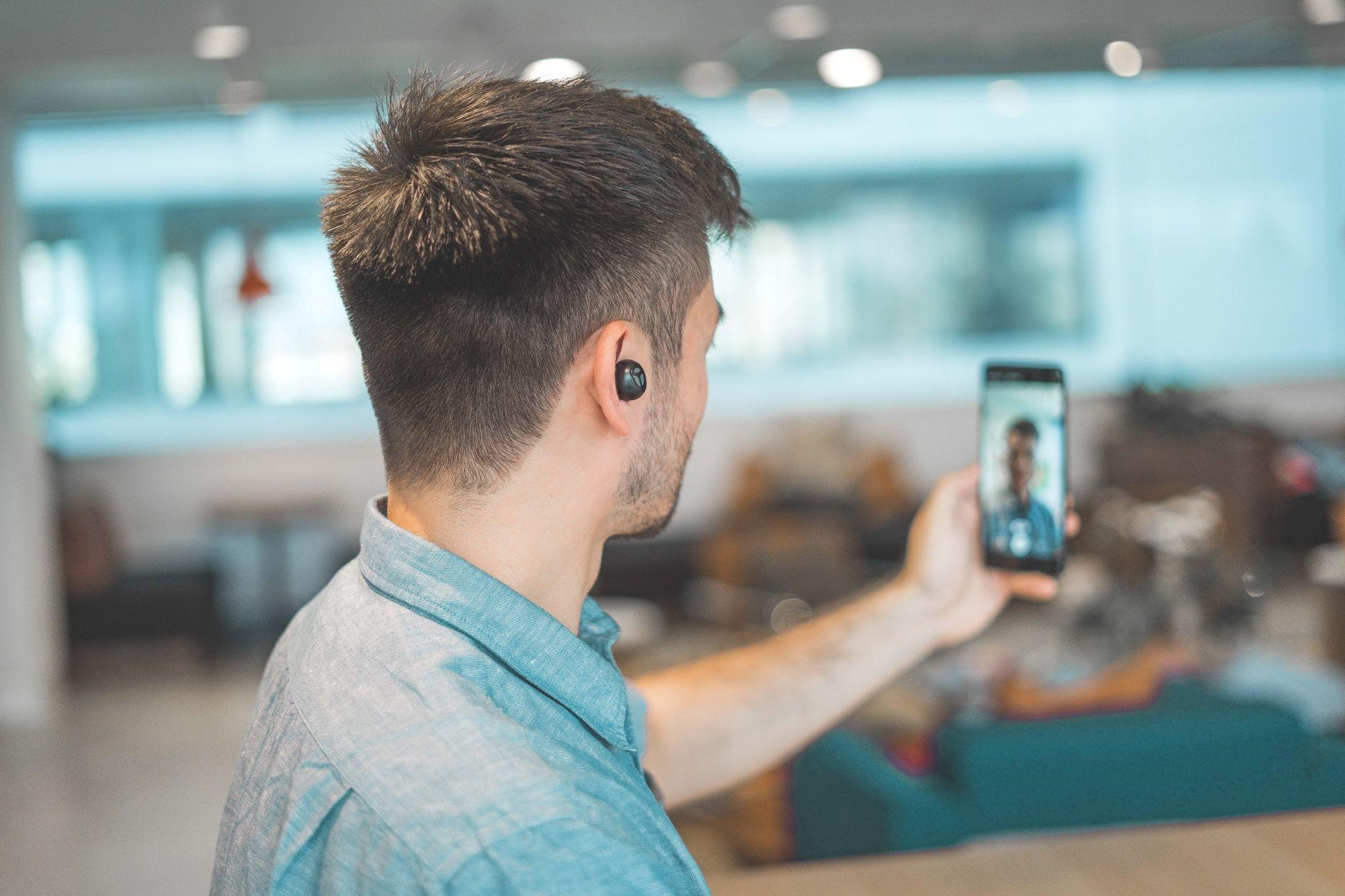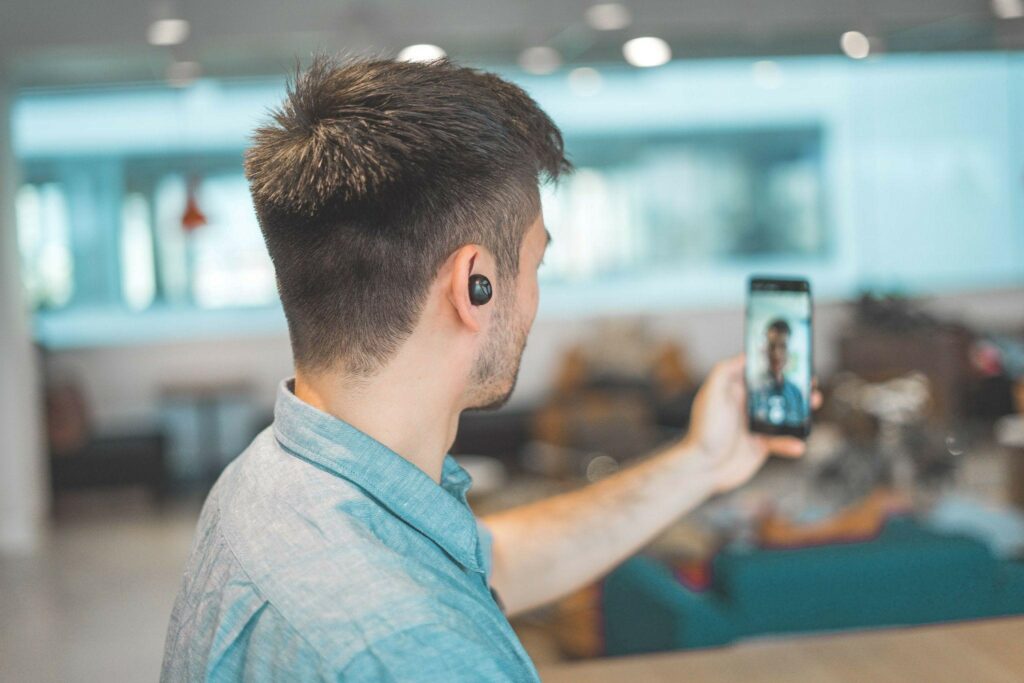 Hence,
Be thorough about your short-term and long-term goals. Knowing why you are creating what content is extremely important. It makes it easier to gauge the real success of your posts. It also makes it easier to make the right choice of hashtags and posting schedule for the post.
Create unique posts that build brand recognition for you. The idea is to create something impactful in the few seconds of your micro video. It would help if you made a strong enough impression on your viewers to get your reel engaged with, saved, revisited, and shared. Adapt trends and challenges to your brand by adding your personal touch and making them your own.
Set aside a budget for advertising as and when necessary. TikTok advertising boosts your impression and reaches by default as the platform promotes paid posts per the parameters selected. It is a good way of increasing the popularity of older posts and posts which have already gained high organic engagement.
Research if paid signals help your marketing and plan for their use or discontinuation accordingly. While many advocate for the benefit of genuine engagement, you will also find an equal number of opinions expressing skepticism about it. There is no one solution for everyone, so it is best to use your judgment and research to decide what is best for you.
Look into auto-post schedulers and other technology that may help you maintain and develop a strong posting plan. These tools can be handy, especially when you may not be online, when your target audience is most active or when you need to give prompt replies to comments and queries.
Be alert and available for two-way communication to improve growth and engagement. It implies you must:

Actively watch, like, share, and comment on other user's posts;
Initiate and sustain dialogues and foster healthy business relationships;
Respond to mentions and tags.

Engage with viral sounds, trends, and content creators. Using trending in creating content and showcasing your brand can be a tremendous asset to making popular videos.
Collaborate and use influencers as and when needed. Influencers have a large loyal fan following and generally have great analytics. Investing in the right collaborations can bring you the engagement and visibility boost you need to make your account viral. Research the influencer market and find someone who meets your business ethos to create content together.
Engage with the right communities to have your posts viewed and shared by target audience members. You can have many views on one video. Still, if the audience isn't your target audience, they may not be interested in watching your following videos or engaging with this current one. To be able to churn out popular videos consistently, it is essential that you know your audience and find the right communities online.
Keep your videos entertaining to have a high watch time and completion rate. The higher these numbers are, the more likely you are to feature on FYP feeds. Humor, cliffhangers, and memes fare better than most other content types on this platform in terms of getting watch time and completion rates.
Go LIVE at the right time. Live streaming often gets more credibility and engagement for your brand due to the very nature of the videos. They are usually perceived as more authentic by watchers; hence, most TikTok business accounts prefer to host LIVE sessions. But when you choose to broadcast, you should be able to do so at a time when you are likely to have a maximum number of people tuning in. You should also know how long you should go live to ensure you have the maximum completion rate on your LIVE posts. While having comments enhance engagement rates, you can choose to have moderators or even wholly turn comments off if it helps you build social proof quicker.
Step 3: Evaluation and Revision of Your Content Creation and SMM Strategy as Desired
If you follow the above ideas, you will see a boost in your content analytics, visibility, and reach. But this is just the beginning of your journey. You have to sustain and maintain the success rate by continuing to evaluate your planning and content creation. Here are some aspects you cannot ignore in this respect:
The growth trend of active fans. Do not just aim to grow views. Aim to increase your active subscriber base to get continued engagement on your subsequent posts. Growth in passive fans can significantly lower your engagement rates even if more people are watching and visiting you. Do a periodic spring clean of dormant fans weighing your brand presence down. Use a Call to Action to get people to interact with your video or to share its URL. There are several ways to get your fan base active in your account. It would help if you aimed to incorporate them in your revised plans to get better growth results.
The growth rate of sales and other forms of ROI. Always keep your data up to date. Choose a particular period for comparison to understand whether you are having an increase in your returns. Sometimes numbers look good but calculating all the finer details can give you starkly different results.
Audience demographic distribution and its impact on your business in real-time. Check your follower analytics to understand which locations you get the most watch time from. Does this distribution help you make sales or any form of revenue? If you have other micro-goals, can this audience help you achieve that? Such questions can help you fine-tune your SMM further to gain real success on the platform.
Updates on TikTok and its impact on your brand building. Social media platforms constantly upgrade their algorithms, features, and terms and conditions. It would be best if you were up-to-date with all these to optimize your presence on the network. Know what rules govern your platform activities in your country. Only some people can go LIVE or monetize their content due to the existing local restrictions, but anyone can work towards creating viral videos.
Updates in your Niche and how to better your content in this light. Keep learning and updating yourself about your niche and the kind of content your peers generate to get brand recognition on TikTok. Present yourself confidently and market yourself as an essential asset in your field. Even if you are a newcomer, you must find ways to leave a lasting impression and build trust for yourself first. Only then will you be able to draw more crowds organically to your content.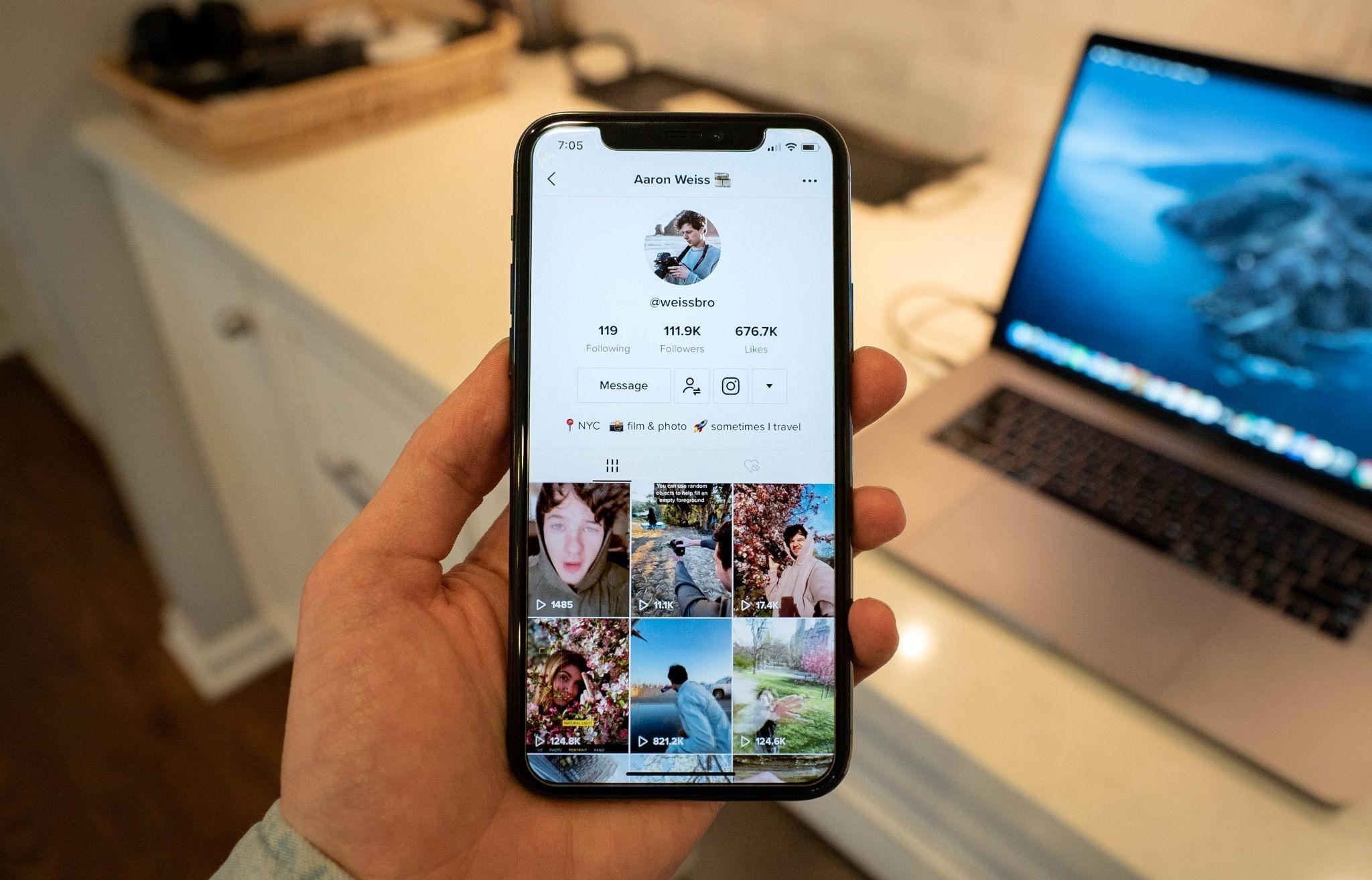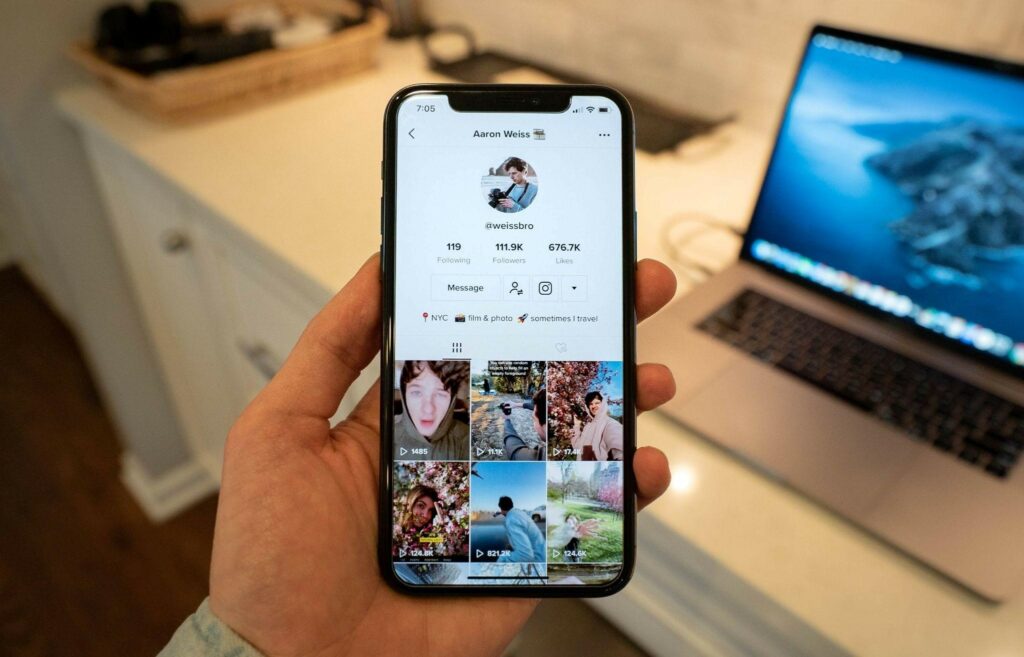 Constantly evaluating how you are faring can help you stop repeating mistakes that may bring down your visibility. Common mistakes include:
Video too long or too vague;
Incorrect use of hashtags;
Unclear sound file;
Bad video resolution;
Wrong posting time;
Late or no response to comments and queries.
As you can see, such mistakes can be easily curtailed if caught at the right time. Learn by observing others on the platform to filter out your errors and improve your shortcomings. Sometimes following the below-mentioned approach can help you get viral faster:
Reverse your model for content creation. Instead of creating content first and then working to make it visible among a desired audience group, do the opposite. Create your audience community first by getting as many active followers as possible and then generate content per their viewer behavior and patterns.
Revisit parts of your plan that yield the most unsatisfactory results and focus on improving these aspects rather than revamping your entire SMM and content-making strategy.
Market yourself across social platforms by sharing your TikTok URLs on any other platform you are active on. Add it to your signature on mailing lists, or create a thumbnail link to your account on personal pages like blogs or discussion forums.
Be consistent and build audience anticipation by sticking to a regular posting schedule. When posting anything special, ensure you create enough advertising for the same by doing countdowns and reminders of what is coming soon.
In Conclusion
It is possible to create videos that are consistently a hit among your audiences on TikTok if you are patient, alert, and dynamic in your approach to operating on the platform. In addition to trending, you can boost your ROI and maximize your revenue generation funnel if you go viral among the right audience circles at the right time. Working efficiently and building a smart strategy to stay on top of the platform algorithms is the key to getting the results you desire. With a bit of practice, you will be able to ace the game soon!