A website can be a wonderful tool for attracting customers to your business, and there are lots of free tools you can use to attract customers to your website. Getting customers to your website via social media marketing and search engine optimization (SEO) is half the battle. The other half is getting them to stay on your website long enough to make a purchase or a reservation or whatever it is you want them to do.
To do that, you need to make your website as appealing as possible. It's very easy to make mistakes on your website that scare customers off before they can even begin to engage with your brand. Try to avoid some of these.
Automatic Video or Music Elements
It's not 1998 anymore, and your website shouldn't be playing music or, even worse, a video automatically when you open it. That's not to say that there isn't a place for videos on your website – but they should be videos that the user can choose to click on and play. Audio and visual elements make it hard to browse a webpage on the bus, at work, or in a restaurant. Autoplay content will drive visitors away from your site. Even if users do stay on your page long enough to get whatever info they need, they're going to be thinking of closing it as fast as possible, to make the annoying autoplay content stop.
Terrible Writing
Bad writing just looks unprofessional. If words are misspelled and grammar is poor, it looks like you didn't put any time into the website. Spelling mistakes on websites cost companies millions. No matter what service you're selling, no matter how little it might have to do with spelling and grammar, poor writing on your website is going to make your business look bad. It makes it look like you have no eye for detail and frankly don't care about how your company looks.
Broken Links
Broken links are more than annoying. They could turn off a customer that doesn't have a lot of time to spend exploring your website. Links need to be functional so that when a customer needs to go somewhere on your website, they can. If a customer clicks on a link on your website and it's broken, they aren't going to keep looking for what they want on your website. They're going to go back to their search results and take their business to another website. Broken links damage your search engine rankings as well as your conversion rate.
Illegible Colors and Fonts
Don't get too creative with fonts and colors. It's more important than you'd think for fonts to be readable if you want customers to, well, read your website. Avoid fonts that are heavily pixelated, very large or very small, ornate or highly stylized, or two narrow. A twelve-point, sans serif font is ideal for online reading.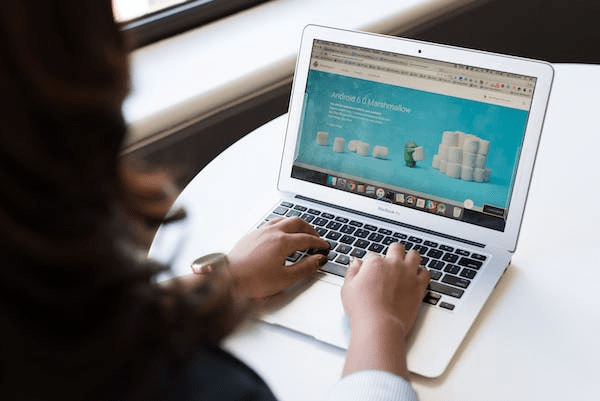 Color contrasts on your page can also have a huge effect on how legible your page is. Make sure there's a sharp contrast between your text and your background. Don't put a light-colored font against a light-colored background or a dark-colored font against a dark-colored background. Too much contrast can be a bad thing, too, though – neon green against black can tire users' eyes and make them leave your page, for example.
Weird Design
The design of your website is really important. Don't get creative; you need to follow the conventions of your industry so that users get what they're expecting out of your website. You may want to consult a web design agency in Phoenix to make sure your web design is truly engaging, but if you want to do your own web design, research what other companies in your industry are doing with their websites. For example, clothing retailers might be posting large photos of their fashions, while wedding venues may use softer pastel colors and visual elements.
Walls of Text
People don't read online the same way they read out of a printed book or magazine. Instead of reading every word on the page, people tend to skim when they read online. Break up walls of text into paragraphs one to three sentences long. Include bullet points and relevant images to help readers get to the information they need quickly.
Want to put together a website that works? Start by avoiding common mistakes, and build a website your customers will want to keep coming back to again and again.