Grocery shopping is not a happy task at all. Thanks to the mobile apps, the daily needs of your home come to you at your doorstep.
Shopping daily household things is a big headache. It often ends up in a quarrel at home regarding the responsibility of grocery shopping. With busy schedules and health issues, the long waits at billing counters, and the trouble of carrying the bulky and heavy shopping bags, no one likes grocery shopping but also can't do without it. There came the grocery shopping app which surprisingly was not only a big sigh of relief for the buyers but was also celebrated by the retailers as well. Why? Let's crack the code.
Online business is no more just a trend today. People are now very well aware of the advantages of running a business online and are attracting more and more into it. Both retailers and buyers are preferring the online platform first, than, the offline struggles and grocery is one such area where there's a constant requirement. The ease and flexibility of getting groceries online are promoting the idea of grocery app development such that its demand is rising every year.
Enough talk now let's see how grocery shopping app development is benefitting both parties – the buyers and retailers.
For Buyers: 
Huge time-saving – How simple it is to shop grocery with the development of the app. Just by browsing and adding the products to the cart and with instant payment, those heavy grocery bags knock at your doorstep. There's no need for you to drive, stand in a line or rush for buying anything at all.
The freedom of customization – The grocery app gives the customer the freedom to shop their groceries anytime, anywhere they want along with the option to select the shop from where you want and the time of delivery as well.
No payment headaches – The most common problem we all face today is of cash. Thanks to the mobile app with multiple payment gateways, paying for grocery comes with so many options which one can choose as per one's convenience. Plus, you may get cashback or other offers and discounts with such payments too.
Cost-effectiveness – Hardly any grocery shops will give you discounts while grocery mobile apps offer discounts, combo offers, coupons, free products, etc. upon frequent shopping which saves you a lot by the month-end.
Related blog: The Big Thing You Don't Know that Online Grocery Shopping Is Back And This Time It Will Work
For Retailers: 
Builds customer relations – It is like even if you are right there next door, people know you more if you are online, such is the importance of being online. As a retailer, getting your products/shop listed online will help you sell without any offline shop. You can say goodbye to the cost and struggle of maintaining an online shop. A warehouse is all you need. Plus, it will also help you study consumer behaviour like what time they shop, which products they shop often, which is their favourite payment method (credit cards, cash or online payments)? etc. All these statistics will help you improve your sales as well as personalize things for customers. In short, you can build a better customer relationship via a grocery mobile app.
Strengthens brand image – People are brand loyal. They have some shops fixed for some things, which goes the same for apps today. Once they fall in love with a brand, they become a loyal shopper of it. If the retailers have their dedicated shops, they can build a strong brand reputation by listing them on an app and promoting them via different ways like; being available 24/7, sending personalised notifications, offer reminders, allowing customers to read/share reviews with others etc. All these actions will create a strong brand image in customers and they will stick to you.
Gives wide exposure – If the grocery app is on both Android and Apple store, listing your products on both will give you a good and wide exposure. More the customers will know about your products, more and regular orders will you get.
Wrapping up 
The convenience and comfort a grocery app have bought into today's generation are beyond explanation. It is indeed a thing to rejoice for both buyers and retailers because digitalization is the future and mobile apps are saving time and rising sales. For all these to happen, the grocery app should be worth and appealing which only an experienced company like Mobicommerce who has expertise in grocery mobile app development can make it possible.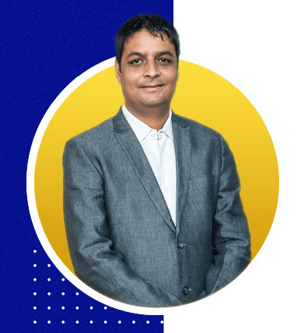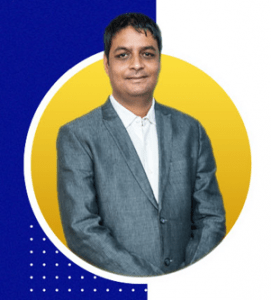 Rakesh Jain is a CEO and Co-founder of Mobicommerce, an eCommerce development company which builds eCommerce & Marketplace websites & mobile app, PWA etc. It has a team of best certified developers who deliver best eCommerce solutions built over Magento and PrestaShop platform. It also offer custom development for latest technology stack like React, Radeux, Node JS, GraphQL and many more. He regularly contributes his knowledge on the leading blogging sites. You can connect with him on Linkedin @rakeshjain1980