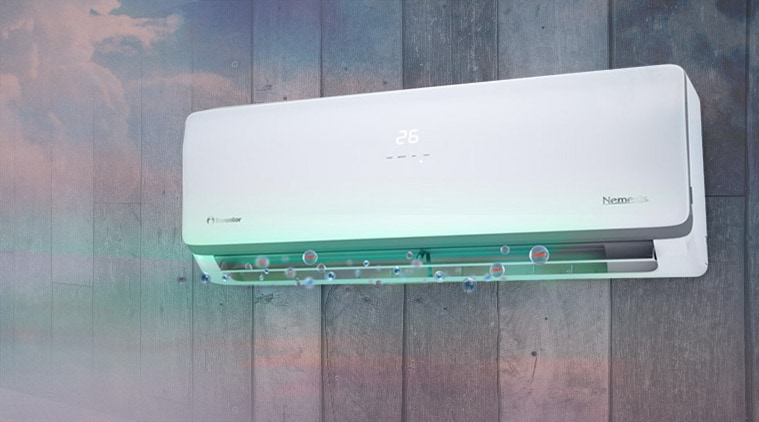 Summer is coming! The season of mango and chilled mocktails and smoothies. But that's not always the reality. The humid weather, the harmful UV rays and, the sweat (the most irritating one) makes us feel sick. The excessive sweat loss from your body can make you dehydrated. Also, skin allergies are a common thing during this season. To beat this scorching heat, the air conditioner seems the best and the only option. After a hectic day, everyone deserves a relaxing and refreshing time to chill and sleep.
This summer you may have thought to buy an air conditioner for your family. The money is there with you may or you may have opted for EMI schemes. But, you are utterly confused which will be the best for your room. Every day you are browsing for the best brands or going store to store, to choose the best, but there is no result.
In this situation, all you need is to remember some important points and approach further. Your hard-earned money should be invested properly and in the best way.
Since air conditioners have become a necessity to survive this heat, there are some tips provided for you to help you to buy the best air conditioner.
Cooling Capacity: The first and foremost important thing to watch while buying an air conditioner is its cooling capacity. The size of your room matters the most here. The size of the room is directly proportional to the tonnage of the AC. An air conditioner of 1 ton is sufficient for a room of at most 130 square feet. A 1.5 ton AC will work for a room having 180 square feet and a 2 ton AC will work for a room having 220 square feet. Sometimes BTU per hour is provided instead of tonnage, don't worry! Just check the conversions from the internet and go for it.
Less Electricity Bill: Electricity Bill is a major concern for everyone. Our dependency on electronic gadgets makes us more stressful while thinking about the bill. Hence, we prefer electronic items that consume less power but are efficient. The Bureau of Energy Efficiency (BEE) rates electronic items out of 5 stars. The more the amount of star, the less the power is consumed. It is therefore preferred to buy ACs with 4 or 5 stars. Also, there are inverter ACs that are rated separately by BEE. This type of air conditioners are much more efficient and consume very less power than the normal ones, hence it a good and sustainable choice.
Presence of Filter: You must look for an air conditioner that has at least the anti-bacteria and dust filter. A healthy environment is what we seek. It keeps away bacteria, dust particles, pollens, mites (especially dust mites), allergens and flying insects from your room. Children and senior citizens need to breathe in a pollution-free environment always.
Materials, not features: The main aim of the advertisement is always on the features, latest models and other stuff. The company mainly focuses on upgraded technology, but they hardly speak about the material from which it is made. So as buyers it is important to know the material of AC. Copper coils are much more effective than aluminum coils, though it's costly. It transfers heat very efficiently, thus making the AC work for longer.
Multipurpose facility: Your AC should be efficient in all the weather. After summers, during monsoon, there is a chance that your room may get damp and fungal growth to occur. To prevent this, a dehumidifier installed in the air conditioner will keep the moisture out, reducing the damp environment. Also, heaters are quite mandatory, so that during winter, it keeps you warm.
Service facilities: Though an air conditioner, have auto cleaning facilities installed which claims to remove bacteria, mites, and dust from the blower, but it always requires servicing regularly. So you need to choose a company which is punctual about their cleaning or any kind of service.
Just keep these few points in your mind and make your investment worth it.