Moving house is a stressful task that no one enjoys. We generally want it to be over as soon as possible. However, once you've moved your gear into your new property, don't stop at just unpacking all your belongings. While this will be top of mind, it's all essential to consider security, too.
You want your loved ones and your possessions, not to mention the home itself, to be as safe as possible, so follow a few tips to make this happen.
Assess Doors and Windows
The first step is to assess all the doors (including the garage) and windows of your new property. You don't know how many people had previously received keys to unlock these access points to your home. The list can include real estate agents and previous owners and tenants, plus family and friends of these people, and even cleaners and babysitters.
To enhance security, have all external doors and window locks rekeyed. This task doesn't involve completely replacing locks; instead, locksmiths alter the lock mechanisms so old keys won't work anymore.
If your home's windows don't currently have decent latches, particularly locks or key-operated levers, it's a good idea to add some. This is particularly necessary on ground and first-floor windows that intruders can reach more easily than higher ones. You can plant prickly, sharp shrubs near low windows, too, to help deter burglars.
Also, get a locksmith to check out all the hinges and locks on your doors and windows to ensure they're in good condition. You may need to upgrade them if the current options are inadequate. Then, apart from the locks themselves, check out the state of the materials your outside doors are made from.
Are they solid products and strong enough to withstand some force if intruders try to break in? What about the entryway materials? Secure locks won't be sufficient if the door frames and jambs aren't strong enough and can be easily broken. Consider the age of the materials and how your location's climate may have affected them over time. They may need replacing.
It would help if you reinforced sliding glass doors to stop intruders from forcing them open, too. While a window dowel or bar etc. in the track is a good step, it pays to go further and add a door sensor or glass-break sensor. Not only do these tech options alert you to tampering, but they tend to scare off thieves. Plus, if your front door has a mail slot, be sure it's positioned in such a way and small enough that no one can reach through it to unlock the door.
Install a Home Security System
These days, home security systems are more affordable than ever and quicker to install, too. You can buy a basic DIY system for a couple of hundred dollars or so, or go the whole hog and purchase a high-end product that comes with professional monitoring as well as home automation features.
When selecting a security system, consider things such as ease of use, installation time and costs, the brand's reputation, and the included customer service. Also, examine upfront and long-term costs and whether the device has the extra features you want, such as smart-home integration and smoke and carbon monoxide monitoring.
Protect Yourself Digitally
When we think about home security, we tend to focus on physical aspects. However, digital security is just as essential today, so take steps to keep cybercriminals at bay. Not only can they cause issues with stealing data, crashing systems, etc., but they can also potentially use an online break-in to find ways, via internet-connected devices, to enter your property physically.
To stay safe, set up a secure home network. Install quality security software onto all the computers you use, and make use of pre-installed firewalls. Lockdown your Wi-Fi network by password protecting it with a hard-to-crack code and rename the home network and other internet-connected devices you own. Keep software and firmware updated, too, as this helps to plug security gaps.
Add Outdoor Lighting
Outdoor lighting is another vital component of keeping your property secure. Burglars, vandals, and other intruders are more prone to break into dark homes than those with ample outdoor lights, such as motion-sensor spotlights. Illuminate your front and back doors, the space around your garage and other external structures, your yard areas, along pathways, and any front or side gates.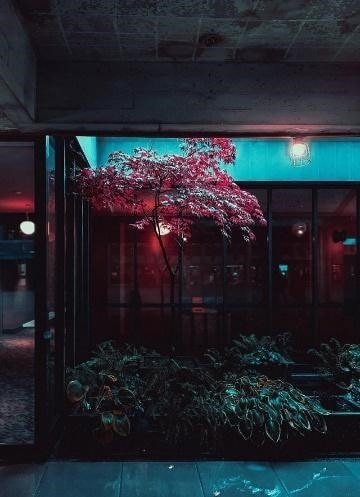 Don't let the excitement of moving to a great new home be dampened by a break-in or other security issues. Follow the steps above to keep criminals at bay.