No matter the century outside, one thing remains – women of all ages wish to look stylish and beautiful. However, very often, as ladies age, they tend to believe that if they can't sport those trendy things that younger women do – they do not have a chance to look great.
Inspired by Glaminati, we decided to talk about short haircuts for women over 50 today. As you grow older, you need to realize that every age is beautiful. All that is required is the correct approach to it, and changing a haircut is a sure way to achieve the goal. Rest assured, there are plenty of styles that you can experiment with without looking out of place, rather on the contrary.
Undercut pixie – we know that getting rid of those long locks of yours may be a tough decision, especially if you have worn them throughout your life. However, you need to realize that a well-chosen shortcut will change your look for better. Let's say a pixie with an undercut. Aside from the fact that there are countless variations to experiment with, it is that particularly edgy style that will introduce that youthful dare into your look that you may have thought to be long gone.
The Lob – we know that going super-short straight away is not the best choice to make. That is why you may need an alternative to consider. As a matter of fact, a lob in any variation of it is one of those perfect decisions to make. Additionally, it should be added that it is ideal for thinning or naturally fine hair.
The shag – if you are willing to preserve that playful look of yours without going over the edge, we know a perfect option that you can at least consider. What we have in mind is the shag. Just a bunch of layers, a little flip at the ends, and you are ready to roll.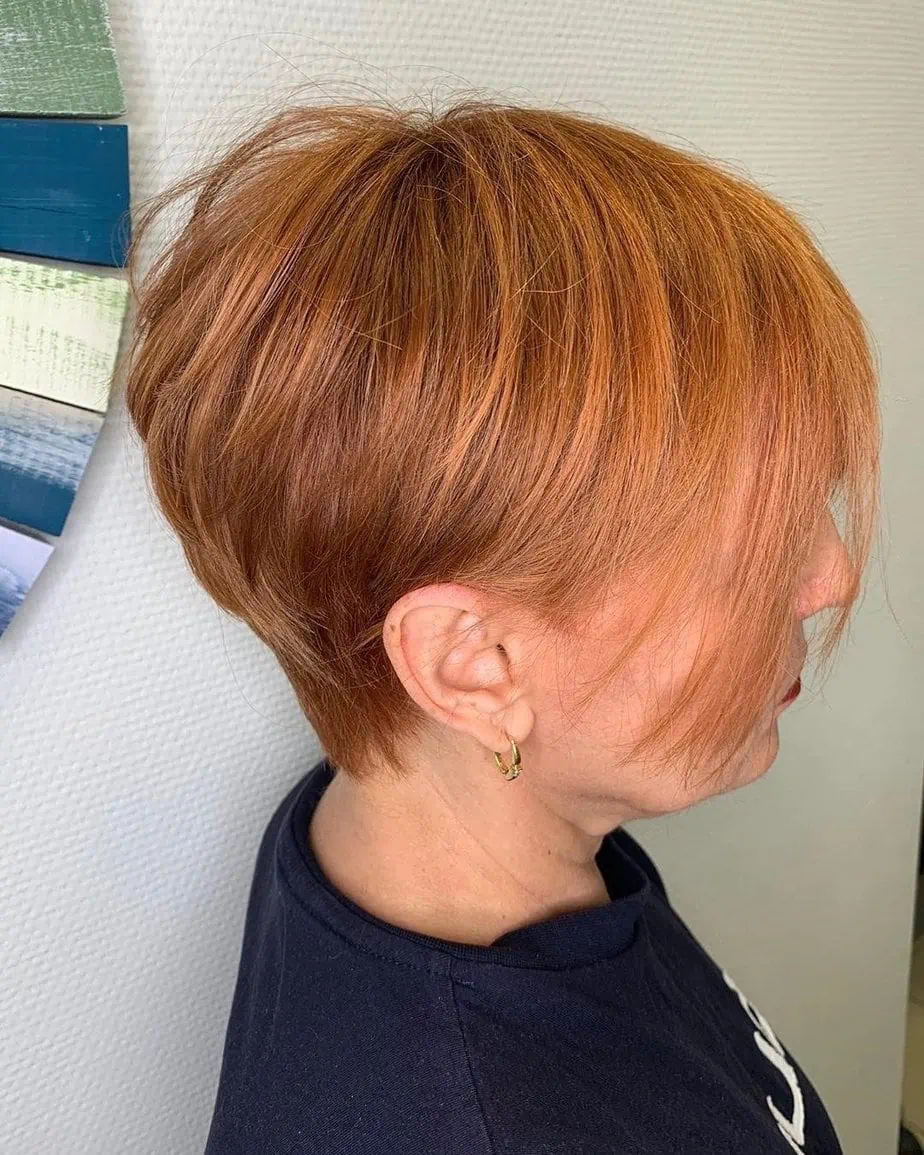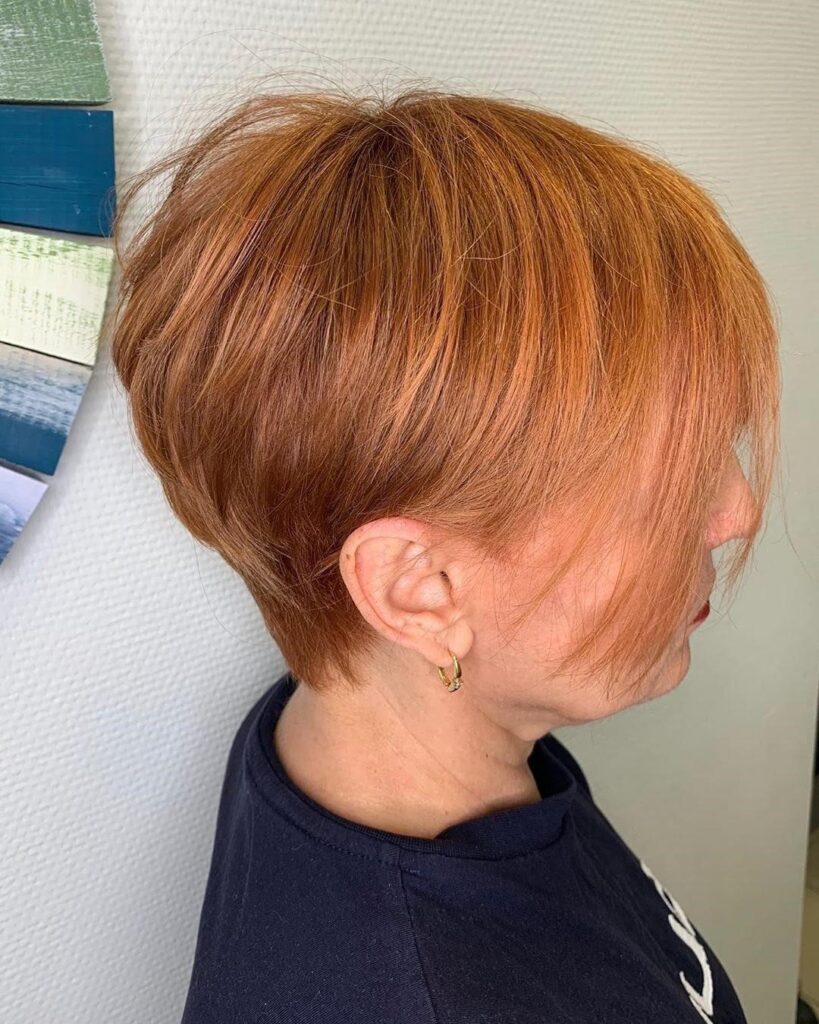 Buzzed – surely, it may sound like one of those drastic measures to take when you think about buzzing your hair. However, wait until you hear that buzzed cuts are on the edge of popularity these days, and if you are in search of a cut that requires the least maintenance while offering the most style, then a buzzed cut is clearly it.
Textured Bob – it is true that, at times, mature women prefer cuts that provide some room for experimentation as well. That is when a textured bob comes in. You can play around with layers, length, and styles for as much as you wish without taking it over the edge.
Salt and Pepper mane – dyeing may be that one thing that is destroying your hair, and you should accept the fact if you wish to preserve your locks. Besides, natural, and not only, but salt and pepper styles are also conquering the fashion world.
Bob with Bangs – we can't leave this cut out simply because it is so amazing, and women of all ages are crazy about it. However, before you jump to a conclusion to go ahead and get that bob with bangs, you need to decide upon which bang type fits you best since you do not want to ruin your gorgeous new style with ill-chosen bangs, do you?
Asymmetrical Short Pixie
Whenever you are about to change your look, you need to think about what you like and what you don't. If you are feeling adventurous and edgy, then an asymmetrical short cut is the one you should consider. What is more, add a vibrant hue to it to embrace your individuality. Cotton candy is not the only hue on the list, how do you feel about fiery red?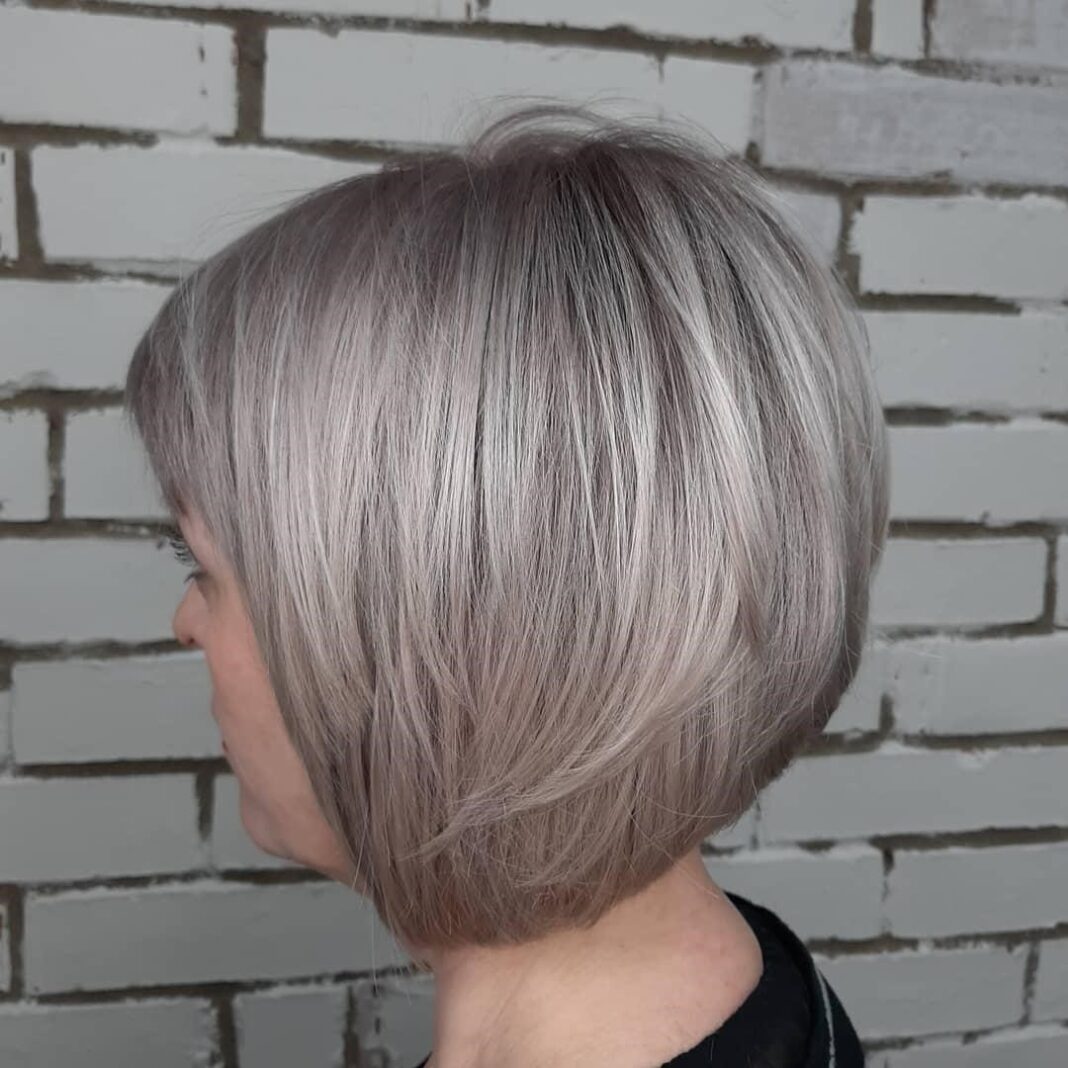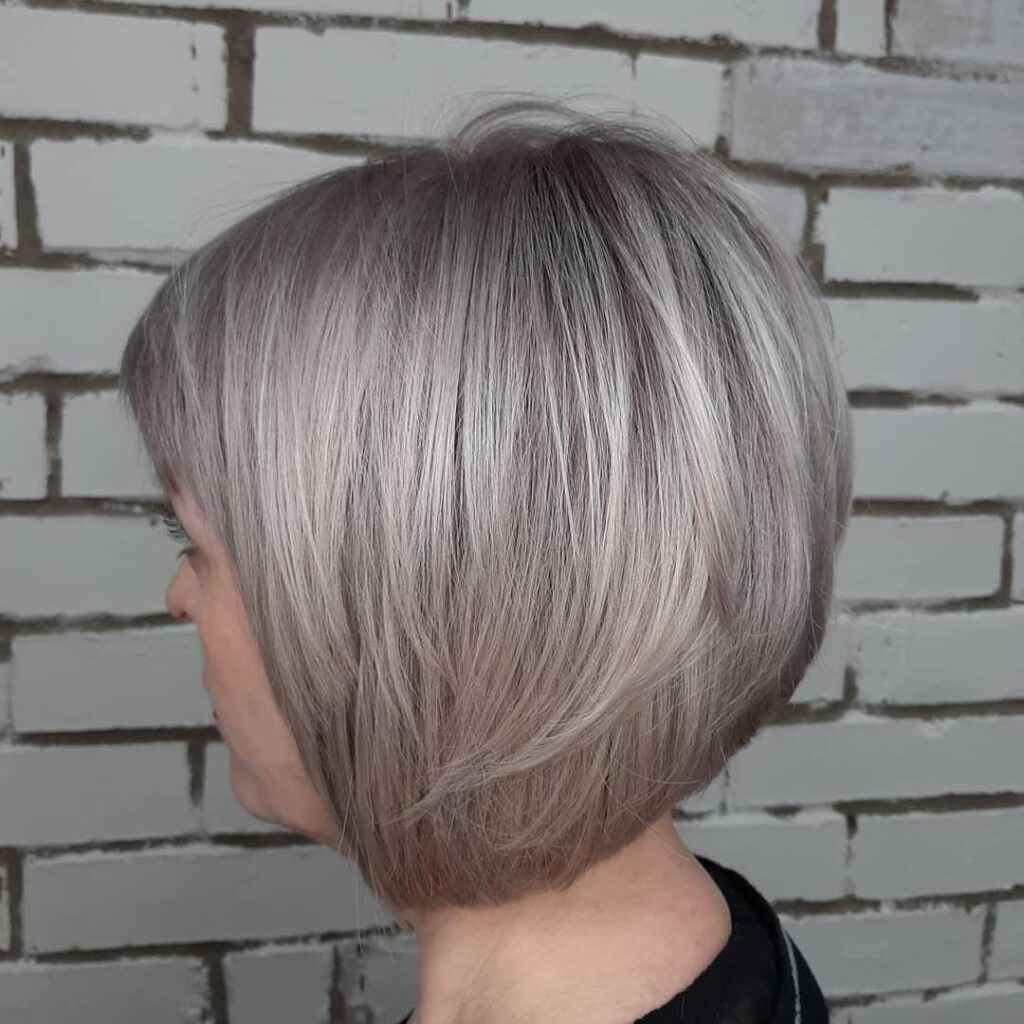 Rounded Bob with Silver Undertone
That fact that you are turning 50 in a few days does not mean that you are going to dismiss all that life and routines of yours. No, you are going to update them, and a great rounded bob with an ultra-trendy undertone to it is a sure way to achieve that. Such a cut is a marvelous representation of a mature, elegant, and busy woman!
Page Boy with Sultry Update to It
There is barely any classier cut than a pageboy one. However, what makes it stand out from the rest is the number of updates that you can introduce into it. At first glance, this salt and pepper cut is a regular page boy, but when you pay attention to elegant details, you are going to change your mind immediately.