It is never a waste to bring in that fresh vibe into your look with a change of your hairstyle. However, these days there are too many styles to pick from, and while some consider it a true blessing – others view it like nothing more than a curse. If you think about it, at times, it is quite difficult to make your mind on a new haircut due to the variety on offer.
Just like MensHaircuts, we decided to present to your attention a list of the best mens haircuts that are on the edge of popularity right now. However, unlike everyone else, we divided our list according to the hair length, so that if you are not interested in short cuts, you can skip to the bottom of the article and vice versa.
Highly Requested Short Make Cuts of 2020
Crew cut – keeping things classy is not a crime. If you are looking for a stylish cut that requires minimum styling effort – this would be the one.
Undercut – the beauty of this cut lies in its insane versatility. There are so many looks that you can pair it with that they are difficult to list in one place. No matter whether it is a pompadour or a fringed style, undercut will never be out of place!
Disconnected undercut – a while ago, a regular undercut was enough for an edgy look, but the times have changed, and now the disconnected undercut has taken the reigns. Longer Top and trendy beard would pair the cut flawlessly.
Fade haircuts – here you are entitled with versatility too. Aside from the fact that there are a few variations of the fade, such a cut can be paired with many short styles also. Depending upon your preferences, you can choose between high, low, and mid fade these days.
Buzzcut – if there is a rebel inside you who does not want to spend a single minute on hairstyling, but he also wants to look sassy and popular at the same time – buzz cut would satisfy the requirements.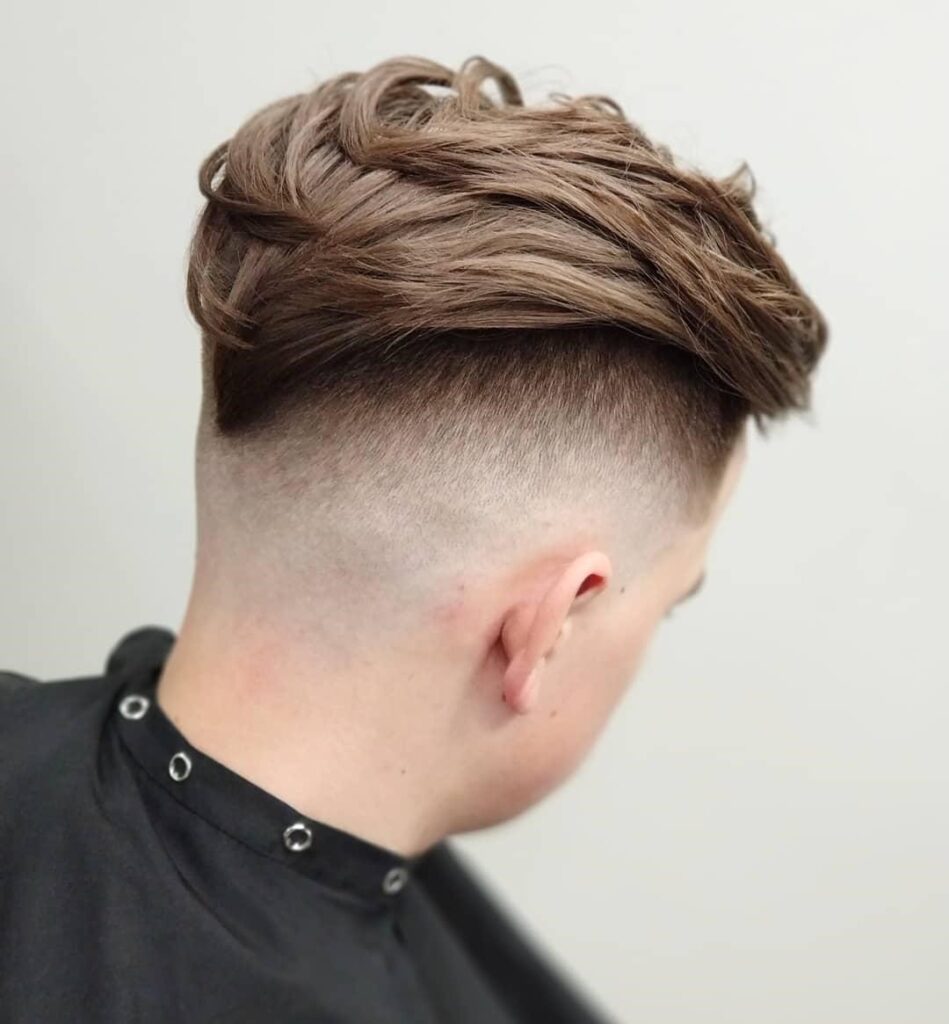 Insanely Popular Mid-Length Cuts
Bro flow – not always the longer hair is suitable for the office environment. However, there are exceptions, and bro flow is surely among them. The cut is classy but with a touch of modernism to it so that the number of men to try it out is quite significant.
Pompadour – this is the cut that has been in for a while now and does not seem to get out of fashion soon. When you think about it, there is a number of reasons for that. It suits most hair textures and face shapes, not to mention that it can be easily integrated into the working environment.
Comb over – just like the pompadour, the cut is utterly universal and flattering to all. Besides, a comb-over is one of the highly customizable cuts ever.
Intriguing Long Styles For Men
Loose waves – with long hair, it is not about the cut that you should care about but about the style. Loose locks are always in favor among the ladies.
Ponytail – it is time you forget about the cliché that ponies are for ladies only. A low pony is a great way to fit into the office environment without the need to cut off your locks.
Man buns – are still absolute favs among both men and women. Gents choose them for practicality while ladies adore the say vibe the style projects.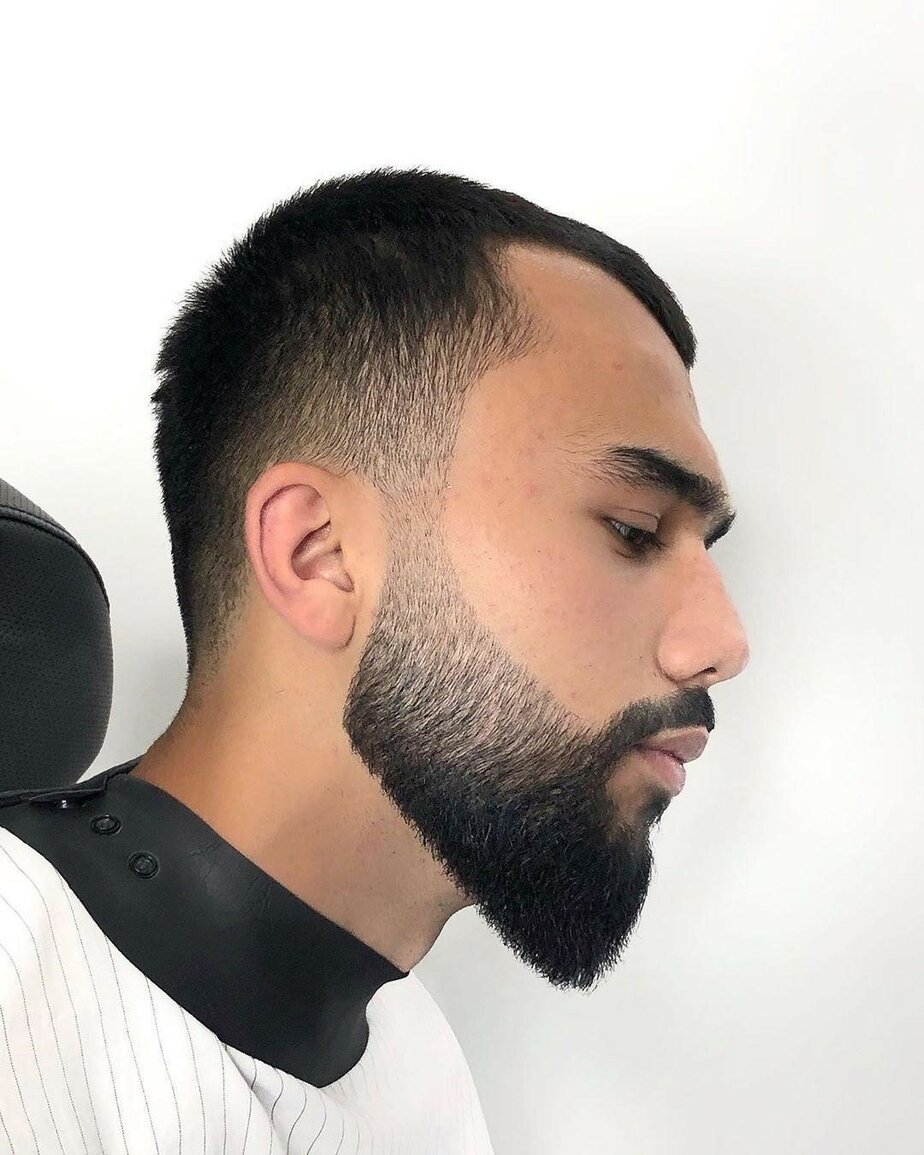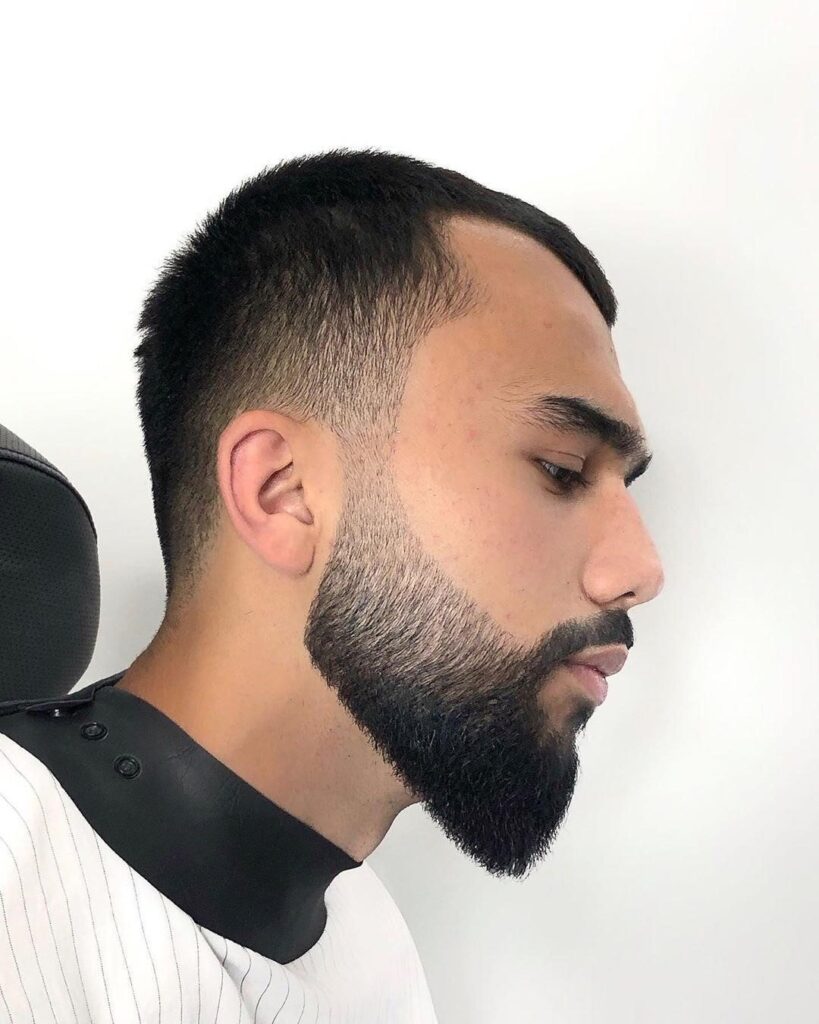 High Fade with Long textured Top
These days there is always a possibility to find something in-between short and long hair. This long textured top with a smooth high fade proves the point perfectly.
Crop Top and Low Fade Blending with Stylish Beard
If you want to keep things simple and stand out at the same time, then it is best to keep the cut short and draw attention to the textured beard. In this case, a crop top that blends with a trimmed beard will make a true fashion icon!
Disconnected Mid Fade with an Edgy Pattern
In case you want to satisfy that inner rebel in you who wishes to attract adoring glances but do not want to take things over the edge, then a disconnected mid-fade with a stylish pattern to it will come in more than helpful.
Source: MensHaircuts