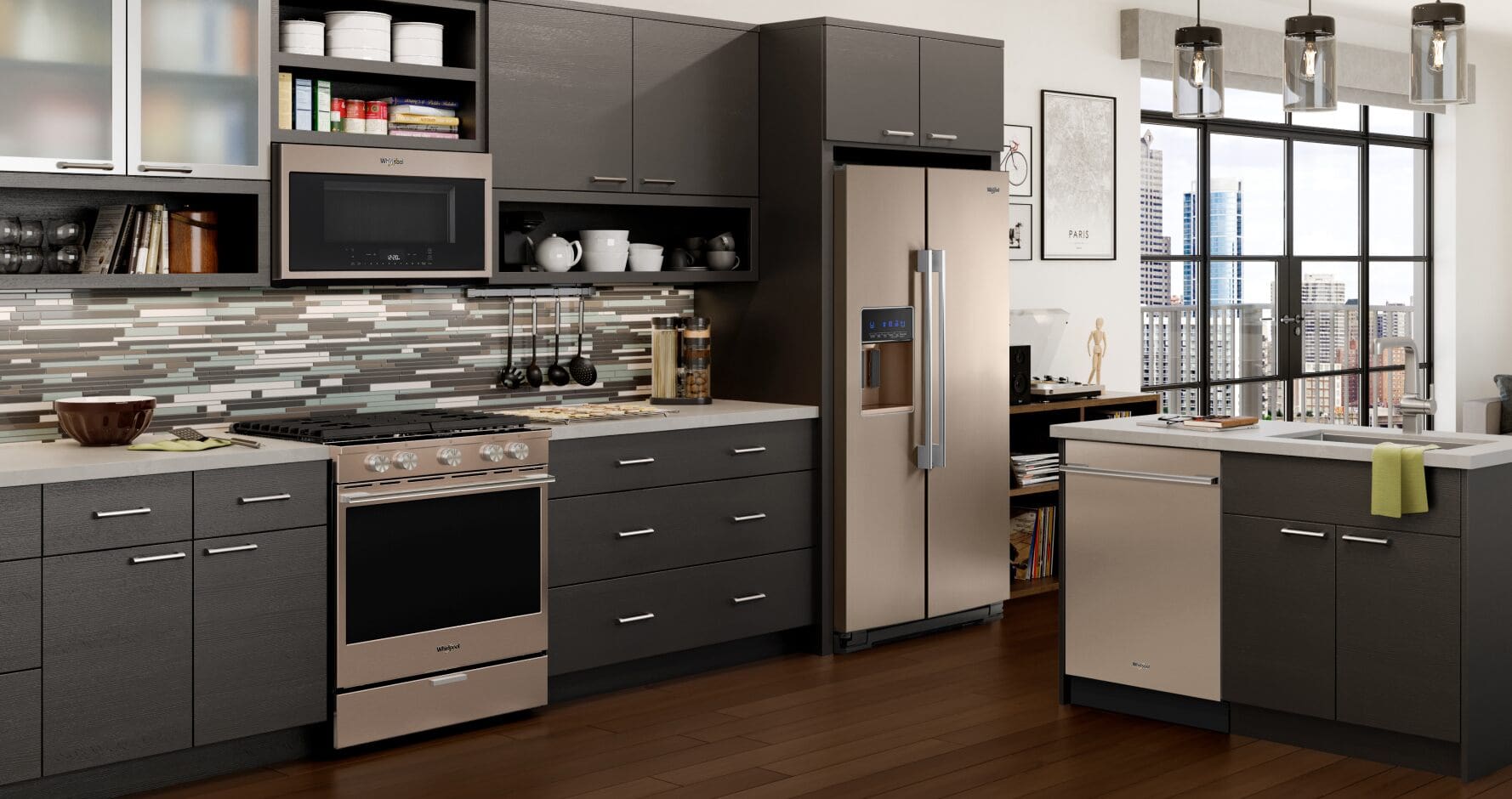 A Kitchen is a place where you can make delicious meals, whenever you want, just as you like them. Adequately stocked kitchens can what is a mini restaurant. Because when you have proper appliances you have, you can make a wide range of foods as well as drinks.
Roti maker
Roti Makers are a must-buy kitchen appliance for those whose daily menu includes roti.  With a roti maker, you can make perfect rotis, whenever you want. You can also create different dishes in roti maker, as its cooking top can also be used like a 'Tawa'. Robotic roti makers are now trending on top of kitchen appliances list, as except for making rotis, it can also make perfect doughs. Rotimatic, a smart roti maker device is a must have appliance in your kitchen.
Pros
Roti makers are the best option for those who cannot give a proper round shape to dough.
The raw flour we used while giving rotis shape, remains on the rotis even after cooking them on Tawa. And eating raw flour is not at all suitable for health. You don't have to use raw flour while cooking rotis on roti maker. So it is clear that indirectly roti makers are good for our health.
It saves time and also reduces your effort and gives you perfectly shaped soft chapatis.
Cons
Rotis made by roti maker, cannot be eaten after 2 to 3 hours because it gets hard after a few hours of making them.
Roti maker users complain a lot about their longevity. They say that roti maker is not a long term investment. They break down after 1 to 1 and a half years.
You can't make rotis with that frozen dough in roti maker. Only freshly prepared doughs are required to use the roti maker.
How To Buy Roti Makers
The decision if buying a roti maker is not that tough. You need to the particular techniques and the brand name.
A Rotimatic review will help you to get more information about this automatic roti maker machine. You can find different kinds of roti makers machine which will reduce your efforts while making roti and will give you perfectly round and soft rotis.
Coffee Maker
Who will not like a hot cup of coffee after a long tiring day? But it will be not worthy if you have to give more effort to make it. So coffee makers are must buy if you love coffee and want to skip extra efforts. They are a small, indispensable appliance. Coffee makers are also seen outside of the kitchen, in offices and even in hotel rooms.
Pros
It makes a strong fresh cup of coffee. If you love drinking coffee, you will love the flavour that a coffee maker adds in its coffee.
The convenience you will receive from a coffee maker will make you believe that you didn't make any wrong choice while buying the coffee maker.
You can save the extra amount of coffee you used to make accidentally. So gradually, coffee maker saves your money.
The product is very compact and takes space.
Cons
If there is any fault in the machine, you have to hire a professional mechanic which involves costs.
You cannot make a large amount of coffee. Ultimately you have to get involved in the typical coffee making method with regular utensils when you have to make coffee for large numbers of people.
Coffee makers require a handsome amount while buying. You can say that coffee makers are an investment.
The main disadvantage of coffee makers is that it is pretty challenging to clean than regular utensils.
How To Buy Coffee Makers
First, you need to choose between the four types of coffee makers- Drip coffee maker, Single-serve coffee maker, Frech press, Espresso maker. They all have their own benefits. It will be easy for you to decide if you know exactly what you want.
Secondly, decide what you want and how to do you like your coffee.
Thirdly, judge the cost. Obviously, the four different types of coffee makers have different prices. Like Espresso maker is the expensive one and Frech press is the cheaper.
Fourthly, don't forget to do quick research on brands. Unlike other brands of coffee makers are Bunn brand's specialities. So for an apparent reason, Bunn coffee machines are the right choice.
Blenders
Blenders are the most common kitchen appliance. Almost everyone has a blender in his kitchen. Keep in mind that Food processors are Blenders are not the same. The primary function of a Blender is to 'blend' two or more ingredients together.
Pros
Unlike stick blenders, operations of jar blenders are handsfree. You move your concentration while the blending process is ongoing.
Soups, sauces and other items, come out in a very smooth texture.
The preparation for a smoothie or frozen lattes is hassle-free with blenders.
Cons
Cleaning process of blender's needs patience. You have to disassemble a jar blender and clean every part of it.
It requires a particular space near a plug point.
How To Buy A Blender
First, you need to consider the area, your bender is going to own. Then judge the blenders in terms of speed, power and the special attachments they are giving. And last but not least, price matters.
From chopping, crushing, mixing to pureeing, blenders can do it all. So they are your perfect companion in your kitchen. And it's your responsibility to choose the right one.
Dishwasher
No more appliances can reduce your efforts than a dishwasher. Having a dishwasher can be very helpful for homemakers. It can be fitted entirely in your kitchen units. Dishwashers can either be exposed or hidden behind a cupboard door.
Pros
The main reason behind purchasing a dishwasher is it's a convenience, and it is time-saving. Who wants to miss the opportunity to clean loads of dirty plates with pressing a button?
As you are using a dishwasher, you don't need to stand Infront of your sink for a long, long time and scrub and rinse dirty dishes with hands. And of course, you don't have to buy soaps and scrubbers any more.
When you are washing the dishes with your effort, there always remains a chance to break it or damage it. But with dishwasher, your plates are safe.
Cons
Dishwashers can indeed increase your electricity bill. They consume more electricity than any other appliances.
In some cases, dishwashers cannot remove overall dirt from the dishes. Then you have to engage your hands. And also dishwashers can't take too much load. In that case, your meals will not be cleaned thoroughly.
How To Buy Dishwashers
Which is dishwasher is best for your kitchen will depend on the type of dishes it will wash. And with the kind of dishwasher, comes the electricity consumption. So choose a dishwasher which will perfectly fit with your kitchen as well as your budget.
Conclusion
The goal behind purchasing appliances is to reduce human efforts. Because if you spend maximum time in your kitchen that will not do any justice with your life.  Appliances not only reduce your efforts but also help you enjoy your cooking by forgetting every frustration. So make your kitchen a happy place and let your creativity and talent reflect on your food.