There was a time when people were having a hard time getting access to healthcare due to lack of transportation means and location which is far from the hospital or clinic. These hurdles made it difficult to receive the vital medical care they ought to. Even today,a lot of people in rural parts of the country face the same issue. Telemedicine had the promise to help people receive the medical care they deserve. But,it still remains a distant dream and mass adoption is still elusive. So,how will telemedicine conjure this 2020? Let's find out.
Telemedicine also known as telehealth, allows the assessment, diagnosis, and treatment of patients through the innovative telecommunications technology. This is used to give medical access, medical attention, and specialist consultations to a patient living in remote areas. This innovation holds significant potential to provide quality health care in a more convenient way, minus the time and hassle of going to and from appointment schedules. Plus, it can get medical care into your home for urgent and primary health care needs.
Telemedicine has been the answer to the hurdles that keep people living in far-flung areas get the medical attention they need. Here are the other benefits that you can enjoy due to telemedicine:
This is probably the most enjoyed benefit of telemedicine. Telemedicine allows health care to be more accessible to locals living in far-off areas and especially those with mobility and transportation difficulties. Plus, it also enables medical access to cater to a much broader clientele.
Studies have shown that the medical attention delivered through telemedicine can complement the traditional in-person consultations. In fact, telemedicine gives positive outcomes and high patient satisfaction especially to patients with mental health conditions.
Through telehealth services, patients can virtually access medical attention in the comforts of their own home, office, or just anywhere you are.
Telemedicine has been shown to lower health care costs through shorter hospital stays, fewer hospital admissions, improved chronic disease management, and reduced travel time.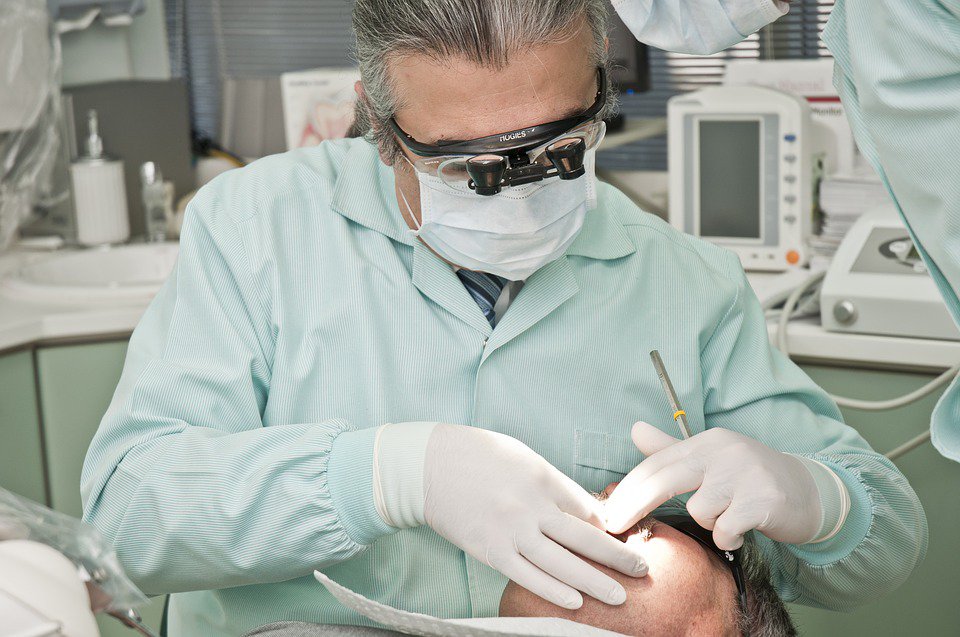 What are the challenges you might face with regard to telemedicine?
1. Privacy issues
This is probably the main disadvantage that has been keeping telemedicine from going full-force in the previous years. This is because it is very hard to create an app that can securely keep all the records discreetly according to the standards of HIPAA or Health Insurance Portability and Accountability Act with the lots of hackers waiting to dodge on the internet.
2. Difficulty in Diagnosis  
"Diagnosing can be a problem for the healthcare provider if they cannot examine and see the patient first-hand. There may be a potential miss some signs and symptoms that can result in misdiagnosis. Other conditions will be impossible to diagnose without a thorough one-on-one physical examination,"says Dr.Bruce,a medicine specialist at Doctorspring.com,a telemedicine startup focused on second opinion.
3. Limited coverage 
Other insurance payers or federal programs will not cover telemedicine services. Some will place restrictions as to how they will receive the services.
What does the future Hold for Telemedicine?
It is, without a doubt, the aging population plus the masses of newly insured individuals bring about the shortage of healthcare providers in remote or far-flung areas. With this, it gives the opportunity for telemedicine to unleash its full potential this 2020. According to an analysis way back in 2014, the telemedicine market is predicted to expand to an 18.4% growth rate this year.
The industry seems to pave the way for the prediction to come true. Private insurers are now gearing towards insurance that pays for telehealth services. This is a good start for telemedicine.
There are a lot of predictions as to how telemedicine will evolve in this new decade. Here are some of the forecasted evolutions that will happen this year and the years to come.
1. Telemedicine will be more accessible to vulnerable populations 
Up till now, telehealth companies have focused primarily on consumers who are between 20 to 40 years old. This age group has the right skills and interests that can navigate the digital world; thus, they don't necessarily need this innovative method. As a result, providers will explore ways for telehealth to be more accessible to vulnerable populations such as the preemie, people over 65 years old, bedridden and chronically ill patients, and people living in affluent communities. The ability of virtual care as an alternative to in-person visits and check-ups still lies in virtual visits. This year, it is expected that telemedicine will mobilize to cater to the most vulnerable in the community.
2. Improved insurance coverage for Telemedicine
Before, insurance companies see telehealth as a by-necessity-only substitute for in-clinic visits; however, this has completely changed today. Payers prefer telemedicine as an effective first line of defense against common illnesses like inflammatory conditions, flare-ups, and the like. Consequently, this year, health plans will be aimed to work with insurance providers to broaden telemedicine access and market.
3. Influx of Telehealth Peripheral services
It is expected that this 2020 a deeper integration of telemedicine that involves physician care plans and workflows will be more evident. That will also be the case for telehealth peripherals. Technology developers may generate telemonitoring devices that will cater to the needs, especially of the vulnerable population.
4. BIG business
With the positive reception of telehealth these days, there is no wonder that digital frontrunners are already thinking of ways to go big this year. These companies will use virtual health care not only to improve care and make it more accessible to everybody but also as a means to increase their revenue.
4. Innovative methods of care delivery 
Although we are in an era where mobile phones, tablets, and computers are a necessity, some old age people still favor the traditional media such as radio, newspapers, and televisions. Home health agencies and hospitals will look for innovative ways to accommodate telehealth in these media platforms. This will enhance their patient's adherence to medication and engagement to health care plans that will lessen adverse events and hospitalizations in the long run.
In conclusion, telemedicine has already made a name when it comes to giving convenient and hassle-free healthcare access to all, especially to those living in remote areas or people with transportation or mobility problems. Although telemedicine hasn't unlocked its full potential yet, many have already adopted and favored this method. The advantages that it brings to people cannot be easily ignored. Hopefully, this 2020, telehealth will be able to maximize its promising effects to all individuals who need quality health care.