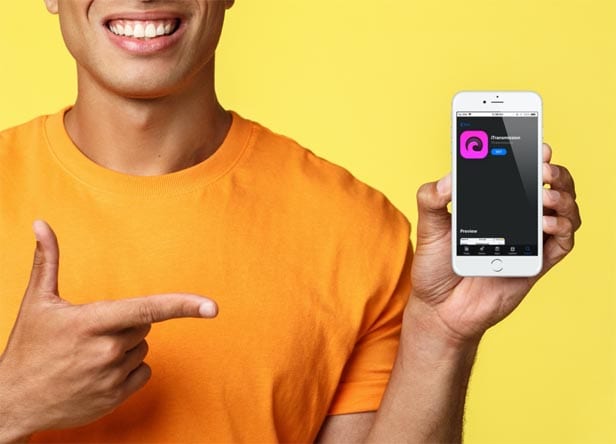 Downloading torrent files has always been a long-winded affair on the iPhone, but not anymore. Now, with iTransmission, you can easily download any torrent file you want, straight to your device. It's free to use, and you don't need to jailbreak.
App Features
iTransmission offers users some cool features:
Free to use
No need to jailbreak
Supported on all iOS devices
Add new torrents easily
Pause/resume downloads with a single tap
Use data or Wi-Fi for downloading
See information about your torrents
User-friendly app
Loads more features
How to Download iTransmission on iPhone
iTransmission is not an official app, so you won't find it in the iOS app store. Where you will find it is in an unofficial app installer, TutuApp, where you will also find thousands of other free apps and games, many of them modified with extras. Alternatively, you can download just the iTransmission IPA file onto your device:
Method 1: TutuApp
Download TutuApp onto your device using the official links https://tutuapp-vip.com
Open Settings > General > Profiles
Trust the TutuApp profile
Open TutuApp and type iTransmission in the search bar
Tap on it and follow the in-app guide to install it
Enjoy downloading whatever torrent files you want.
Method 2: Sideloading the iTransmission IPA File
One of the best ways to sideload any app onto your iPhone is to use a cool tool called Cydia Impactor. You are limited to installing no more than three apps with the tool, but it is useful for when you want a specific app that Apple won't sign. Here's how to use it – you will need your computer, iPhone and USB/Lightning cable and you will need to go into your Apple account on your computer and create an app-specific password:
First download Cydia Impactor to your PC or Mac – extract the files and save it
Next, you can download the iTransmission IPA fie onto your Mac or PC
Open Cydia Impactor and plug your iPhone into your computer
Wait; Cydia Impactor needs to detect your device – when it has, click on Device
Click on Install Package and then tap the IPA file you downloaded. Alternatively, simply drag the iTransmission .ipa file into Cydia Impactor
Whichever way you do it, you will then need to input your Apple ID and the password you created earlier
Wait; Cydia Impactor will now sign the file and sideload it onto your iPhone
When it has finished, open Settings>General>Profiles
Trust the iTransmission profile, and the app is yours to use
Be aware that, because iTransmission is not an official app, you will need to reactivate it every seven days. You do this by connecting your iPhone to your computer and repeating the above from step 3 onwards.
While there is no requirement to jailbreak your device to install iTransmission, you can install it on a device that already has a jailbreak on it. To do that, open Cydia and download an app called ReProvision – it works in much the same way as Cydia Impactor.
Frequently Asked Questions
These are some of the more common questions we get about iTransmission:
What Does iTransmission Do?
iTransmission is a BitTorrent client, designed for mobile, that helps you install torrent files directly onto your iOS device.
How Safe is it?
100% safe, so long as you use only the official download links. And with no jailbreak needed, you are not compromising the security of your device or data.
Why Has iTransmission Stopped Working?
The likely reason for this is that Apple has revoked the app certificate. If your app has stopped working, follow from step three in method two above or, if that doesn't work, delete the app, and start again. If you choose method 2, you will need to do this every 7 days.
Where Do My Files Get Stored?
All files downloaded via iTransmission are stored in the same place – var/mobile/Containers/Data/Application/iTransmission(bundle)/Documents/Downloads
Have I Got to Jailbreak?
No. You can download iTransmission using one of the above methods, neither of which requires a jailbreak to work. Just make sure you only use the trusted download links.
Try iTransmission today and see how you get on – it is the easiest way to download torrent files straight to your device for free.