Has it ever happened that you purchased a second-hand android device that is FRP protected? Factory Reset Protection or FRP lock is Google's security measure to protect the information on Android devices and platforms to make lost/stolen devices useless for thieves.
But FRP protection can be troublesome in selling Android devices or getting a pawn loan. Also, resetting the device can be challenging and result in data loss if you forget your Google ID and password.
Hence, you should bypass Google FRP on Xiaomi or any Android device to buy back or recycle electronics and unlock the Android device to make it workable again. This post discusses the fruitful methods to Xiaomi FRP bypass and unlock your device seamlessly. Let's get started!
The Easiest and Recommended Way to Bypass FRP on Xiaomi with iToolab UnlockGo (Android)
iToolab UnlockGo (Android) is the most simple and easy-to-use solution to unlock Android phones without much effort. The software works seamlessly on all Android devices, including Android phones and tablets. It unlocks them without a pattern, password, fingerprints, PIN, face recognition, or any other elements without much effort.
The program supports 15 brands and over 2000 Android phones and tablet models with Xiaomi, Samsung, Huawei, Sony, Oppo, Vivo, LG, Motorola, and more. iToolab UnlockGo (Android) is an excellent mi phone pattern lock remover that removes the screen locks with a click.
Key Features
Works for all Samsung models
Requires only a computer: desktop, or laptop, and the software is good to go
All-in-one Xiaomi/Redmi FRP unlock tool for MIUI 10-14
Opens any screen lock for Android quickly without data loss
Compatible with all Android devices like Android 5 and newer versions, Android 12 and 13
Compatible with Mac 10.11 and above and Windows OS 7 and up
How to Bypass FRP on Xiaomi Using iToolab UnlockGo
iToolab UnlockGo removes Xiaomi FRP bypass within a few clicks. Here's a quick guide to assist you in the effortless process of using this software.
Step 1: Connect your PC with your MI phone/pad and launch iToolab UnlockGo (Android) on your PC. Once done, tap to enter the Bypass Xiaomi FRP function of the software.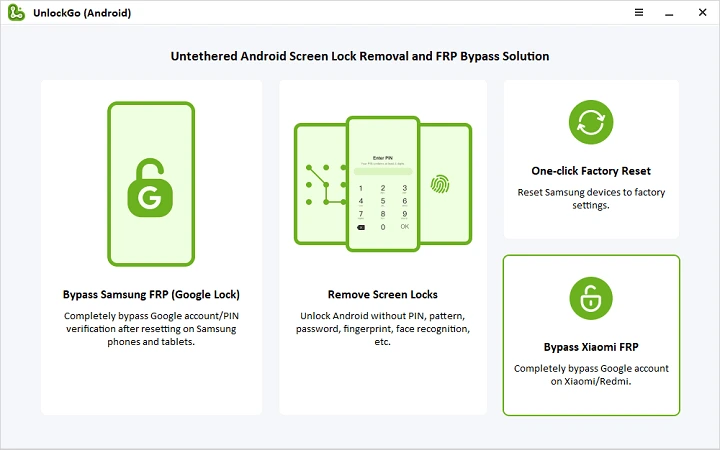 Step 2: Now follow the stated instructions to enter the Fastboot mode.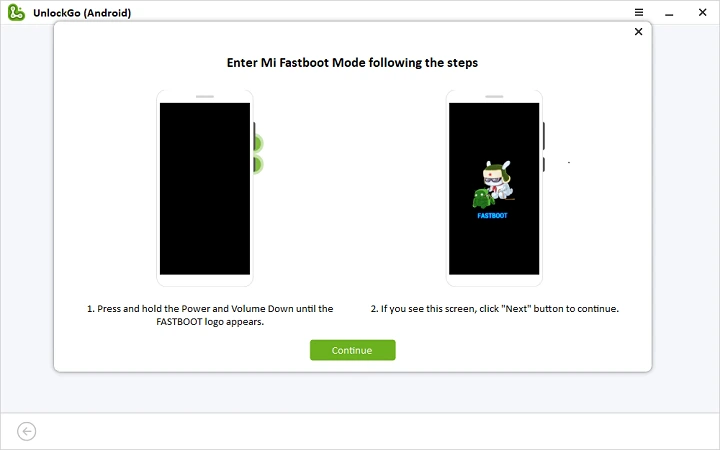 Step 3: Select the "Connect with MIAssistant" using the Volume button and confirm it with the Power key. After this, tap the Continue button at the bottom to start the MI FRP bypass process.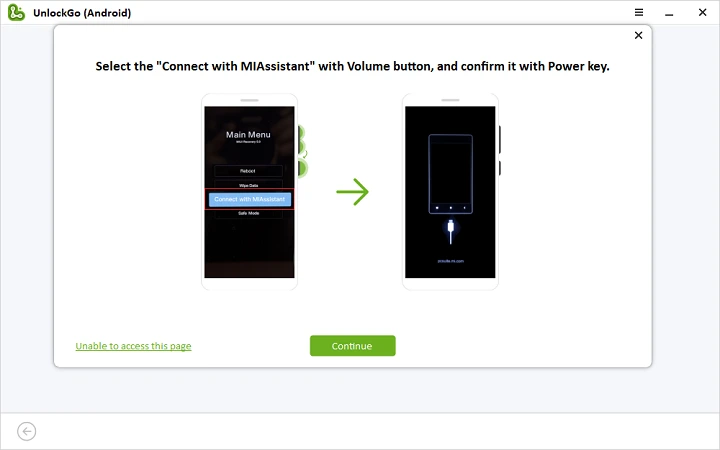 Step 4: Within a few seconds, your Xiaomi/Redmi phone will restart without Google account verification.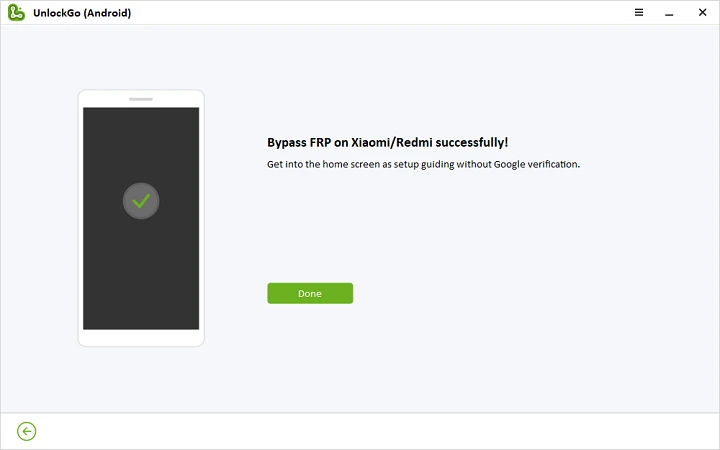 If you want to bypass FRP on Xiaomi/Redmi/POCO and other Android devices, you can visit this article.
 How to Bypass FRP on Xiaomi Without FRP Tool
This method does not require any third-party software and works well on all Android devices, including Xiaomi. So let's check the detailed process.
Step 1: Connect WiFi to your device and go to the Connect to Network homepage. Click the Add Network option.
Step 2: Enter a text in the SSID field and long press on the typed text to open the options. Click the Download icon and tap the Gmail icon from the popped-up options.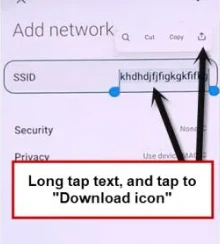 Step 3: Navigate to Notification and visit the Additional Settings in the app. Tap the three vertical dots from the up-right corner and select Help and Feedback.
Step 4: Now, in the search area, type Delete or disable apps on Android, and from the searched result, click on this option.
Step 5: Scroll down and click the hyperlink "Tap to go to Application Settings."
Turn on the Accessibility Menu
Step 6: Open the App Info screen, click Settings, tap Open, and select Additional Settings.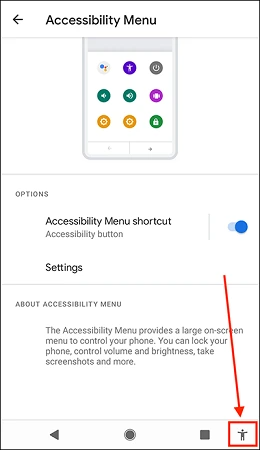 Step 7: Click Accessibility and choose Accessibility Menu, turn on the Accessibility Menu Shortcut, tap Allow, and select Got it.
Step 8: once the Accessibility Menu is enabled, a human icon will appear at the bottom-right corner.
Step 9: Now hit the back arrow a few times until you return to the App Info homepage.
Step 10: Click the More icon (at the below) and tap on Show System.
Delete and Force Stop some apps
Step 11: Visit the clock icon for Android Setup, click Disable, and choose Disable App.
Step 12: Click on Force Stop and tap OK.
Step 13: Go back to App Info's homepage again and click the Android Setup. Choose Force Stop and select OK.
Step 14: Once again, get back to the App Info homepage, tap Google Play Services, choose Disable, and click Disable App.
Step 15: Tap the Force Stop icon and click OK.
Step 16: Get back to the Connect to Network screen and click the Next Arrow (>) icon at the bottom right corner.
Enable the Google Play Services
Important: You must quickly enable the Google Play Services to bypass checking for screen updates. You may have to try these steps several times to get to the Google Play Services app info page.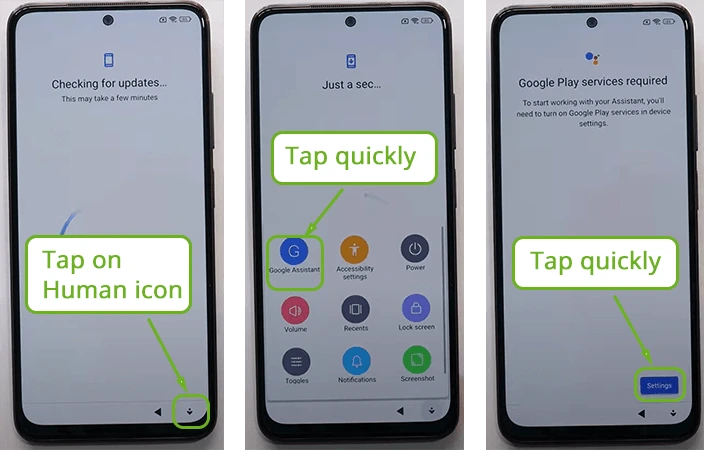 Step 17: Hit the Enable option at the bottom quickly to activate Google Play Services.
Step 18: Get back and let the screen for Checking for update… finish. Once the process is complete, click on More, then again hit More and click the Accept option.
Step 19: Finally, complete some initial steps to reach the device's home screen.
This way, you will be able to skip the Google account verification, and Xiaomi FRP unlocks on your Xiaomi Android phone.
Some Useful Tips and iToolab UnlockGo (Android) Functions
iToolab UnlockGo (Android) is a savior for all Android users and is an excellent tool to FRP bypass Xiaomi. Some of the other functions of this software are:
One-Click Bypass Samsung FRP on Android 12/11/10/9/8/7/6/5. It includes no complicated steps for non-techies.
Removes all types of Android screen locks: PIN, Pattern, Password & Fingerprints, supports 2000+ Android devices, also available for tablets: Samsung, HUAWEI, Xiaomi, Motorola, Google Pixel, and more.
Unlock passwords on earlier Samsung devices (phones and tablets) without data loss (Before S7).
Provides a free solution with one-click factory reset Samsung devices.
Provides one-on-one customer service.
The Bottom Line
Enabling the FRP locks is beneficial for Android users, especially when the device is stolen or lost. However, there can be cases where FRP locks can be challenging to open and cause a hassle.
If you are a Xiaomi user, we have recommended methods to bypass Xiaomi FRP and make it work smoothly. However, we recommend you use iToolab UnlockGo for Android as it requires no expertise and unlocks Android phones in a few clicks.