The most probable reason for you to be reading this article right now is that you also happen to have a refurbished iPhone which has an activation lock. Well, this is not something unusual as most iPhone users come across this problem. What happens to be the main problem is that their refurbished iPhone always has an activation lock which they are unable to access. Firstly, it is recommended that you contact the owner of the phone and ask them to remove the activation lock. However, on several occasions, people are unable to contact the owner of the iPhone. This does not mean that your problem can not be solved, there is a way to bypass this iCloud activation lock. How? Well, there are many softwares like Tenorshare 4MeKey which can help you remove iCloud activation lock without the previous owner.
This article comprises simple steps in detail which will help you learn how to bypass your iCloud activation lock. The method is not intricate at all, it is easy and will be convenient for you. The prime tool which you will require is Tenorshare 4MeKey, because this is your problem solver, allowing you to bypass the iCloud activation lock you have been working upon tirelessly.
What is the iCloud Activation Lock?
To begin with, you first need to understand the concept of iCloud Activation lock. In simple terms, the iCloud Activation Lock is a security initiative taken by Apple Inc. To confirm the security of the iOS user. If an iPhone has an iCloud Activation Lock, another user will be unable to reset or activate it without being aware of the iCloud account information. This feature was introduced so that the user's privacy is not jeopardized when their phone is stolen or misplaced. When you turn on Find My Device, the activation lock turns on automatically. This is an innovative step from the iOS developers but is a nuisance for the consumers who buy refurbished iPhones. Now that you know what an iCloud activation lock is you will be wondering how to bypass activation lock. Without further ado, let's dive into it.
Solution 1. Remove activation lock without Previous Owner using iCloud Activation Unlocker (Paid but most effective)
The reason why Tenorshare 4MeKey is considered as the first and foremost solution for this problem is that it is the most effective iCloud activation bypass tool. Your iCloud unlock will be done instantly, moreover, in case you happen to forget the password of your iCloud, it will easily unlock it. When you have bypassed activation lock on iPhone, you can then log into the app store with a new Apple ID. Along with all this, Tenorshare 4MeKey can let you turn off Find My iPhone touch without the password as well. Therefore, it is the most reliable iCloud bypass tool when it comes to removing activation lock without the previous owner. Follow the steps to see how to remove activation lock.
Step 1: Download and launch Tenorshare 4Mekey, select "Remove iCloud Activation Lock".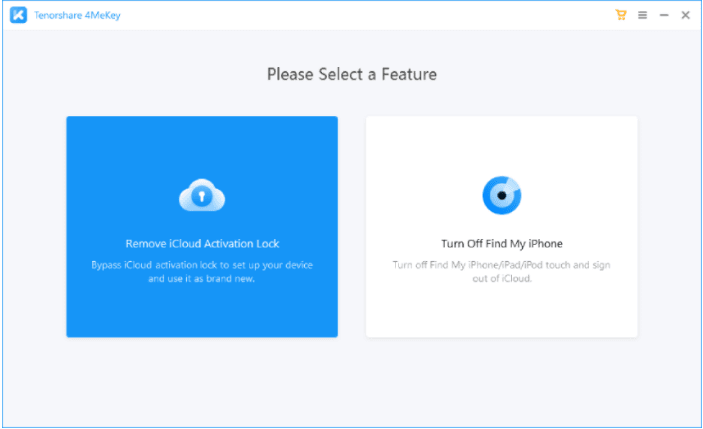 Step 2: Connect your iPhone to the computer via USB cable.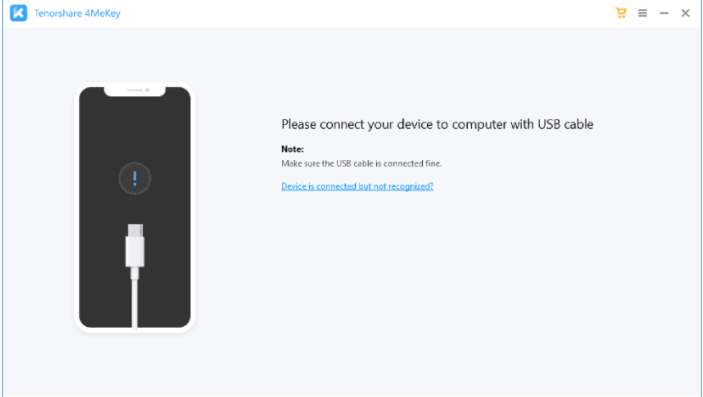 Step 3: Start to jailbreak your iOS device. Follow a step-by-step guide to boot into a jailbroken environment and jailbreak your device.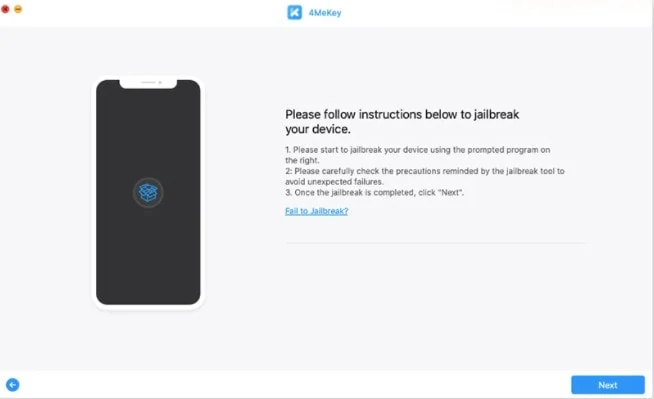 Step 4: Click "Start Remove", the iCloud activation lock removal will be in process and your activation lock will be removed shortly.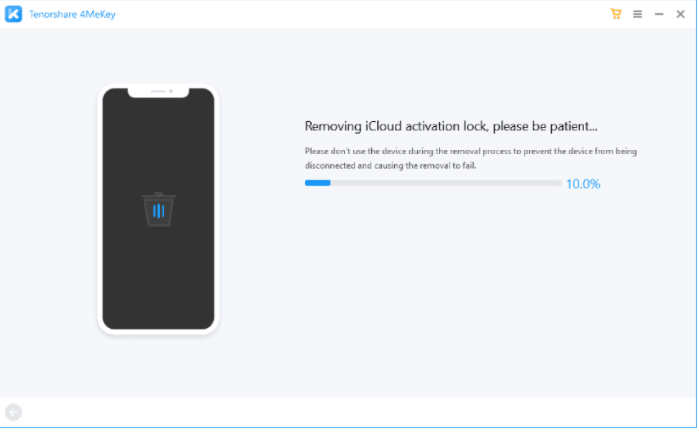 Step 5:Now your iPhone is bypassed successfully and you can check iOS device and set up your new Apple ID.
Solution 2. Remove activation lock without previous owner using DNS Bypass (Free but limited devices)
Since the previous method was paid, many of you will be wondering how to bypass iloud activation lock for free? Well, there is another solution that you can opt for which is iCloud DNS bypass.
This is how it works:
The first step is to set up your iOS device like the new one.
Connect your device to a Wi-Fi network when the page for Wi-Fi settings appears. Click the "i" icon when you see it.
Press "Configure DNS".
You will see "Manual" at the top of the screen, press it and then input the DNS values according to your location.
However, this iCloud DNS bypass method is not considered effective since it has many disadvantages. First off, it does not work on a majority of the devices and usually does not unlock your iOS device. Additionally, if you are a non-technical individual, you will find the iCloud lock method difficult.
Solution 3. Remove activation lock without previous owner via Apple Support (Free but need proof documents)
Another solution to bypass the activation lock is to contact Apple Support.
Again this method comes with many disadvantages since the Apple Support team does not cater to the clients who use the refurbished iPhones. If you can't provide all the documents, the Apple Team can not solve your problem. You only will be assisted by the support team if you will provide them the required documents, which you need to receive from the previous owner. Sometimes it is hard to contact the previous owner.
Conclusion
From the above article, removing the activation lock will now be easy for you. Plus, if you buy a second-hand iOS device, it is evident that in order to remove the activation lock without the previous owner, Tenorshare 4MeKey is the most reliable one which you should opt for. It is so easy for you to easily remove activation lock using 4MeKey.
By the way, Tenorshare summer sale 2021 is on! Get giveaway for this Summer!