Today, cell phone surveillance is becoming a necessity. People have different reasons to spy on someone else's phone. For example, a worried parent may want to keep tabs on the online activities of his or her kids.
Also, some spouse may want to monitor their partner's cell phone as a way of knowing what they are up to. Employers also want to spy on their employees' activity in the office to ensure they don't leak company information.
The challenge comes in when you want to spy on your target without having their cell phone. Fortunately, there are phone surveillance apps that let you spy on a cell phone remotely.
Also, some apps let you spy on a cell phone without installing an app on the target phone. For more information on how you can spy on a cell phone without having it, read on.
Cocospy – The undisputed king of cell phone surveillance
To hack someone's cell phone without having it, you need a reliable app so you can try Cocospy. Cocospy lets you spy on your target cell phone remotely and discreetly.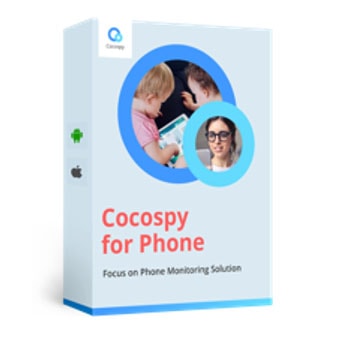 The app supports surveillance of devices running on Android and Smartphone. What's more, Cocospy lets you spy on your target remotely using any web browser.
Cocospy remote cell phone spy software without target phone is a leader in the phone surveillance industry. The app provides users with at least 35 phone surveillance features.
1.1 Cocospy features and capabilities
Cocospy is a reliable phone spy app that lets users spy without the target realizing it. Since we can't highlight all the captivating features and capabilities, here are some of them:
Remote surveillance
This revolutionary phone surveillance app allows users to spy their target's remotely. With Cocospy, users achieve this through a web browser. The app only needs you to log into your Cocospy dashboard to start your surveillance.
Cocospy not only allows users to spy remotely but also it allows them to spy without having the target device. For example, if you need to spy on an iOS device, you don't have to access it. Only its iCloud credentials are required.
The level of convenience offered by this app is unmatched. So, your the owner of the target cell phone will never suspect your surveillance activities. Cocospy is a web-based phone surveillance app.
Works in stealth
This is one of the key capabilities of a spy app. Cocospy ensures its surveillance operations are covert. All the activities occur in the background.
To ensure the app doesn't interfere with the phone operations, it uses little very little phone resources. For instance, the Android app is 2 MB. The owner of the target phone will not notice changes in phone performance.
Cocospy makes sure the app is undetectable on Android target devices, by disguising itself in installed apps. Also, after installation, the Cocospy automatically deletes its icon.
To spy on an iPhone, no installation is necessary. With Cocospy, you can be sure your surveillance activities take place in secrecy.
No jailbreaking or rooting required
Cocospy doesn't demand you root Android or jailbreak iOS devices to spy on the target device. Only a handful of spy apps have achieved this. Cocospy attained the surveillance milestone through dedicated developers.
Above all, Cocospy capitalises on cutting-edge technology to ensure it never inconveniences its users. Rooting or jailbreaking a cell phone compromises the security of the target cell phone making it vulnerable to hacking.
So, with Cocospy you have a guarantee your target's safety from any attack.
Keylogger feature
Cocospy comes with a powerful keylogger that captures all keystrokes. The feature allows users to even access passwords and usernames used by the target.
The keystrokes are in a log file which groups them depending on the app they were made. Besides accessing their online credentials, the app lets you read draft messages or chats yet to be shared.
Location surveillance
This is a favourite feature for many users. It allows users to spy on the real-time location of the target cell phone. Also, the app has a geofence feature, which lets you define the boundaries for the target cell phone.
Cocospy then allows you to receive a notification if the target cell phone crosses the defined boundary.
Spy on social media apps
The phone surveillance app allows you to track social media activities of the popular social media apps. Cocospy can spy on social media apps such as WhatsApp, Facebook, Instagram and Snapchat.
Cocospy allows you to track post and messages for both individuals and groups. Also, the app allows you to access all shared files with the target cell phone.
With Cocospy automatically deleted content won't be a concern for you. The app backs up everything even before the content is deleted. Also, Cocospy allows you to spy on Facebook including Facebook Messenger.
Safe and secure
Cocospy doesn't require rooting or jailbreaking the target cell phone. Jailbreaking or rooting a cell phone compromises its security. Also, the app doesn't collect or store personal data.
1.2 How to spy on a cell phone without having it
Cocospy lets you spy on any cell phone without having it. Since we know that Cocospy supports both iOS and Android, let's have a look at how it operates.
Step 1: Sign up for a Cocospy account by visiting the official Cocospy website. Also, subscribe to a plan that suits your cell phone surveillance needs.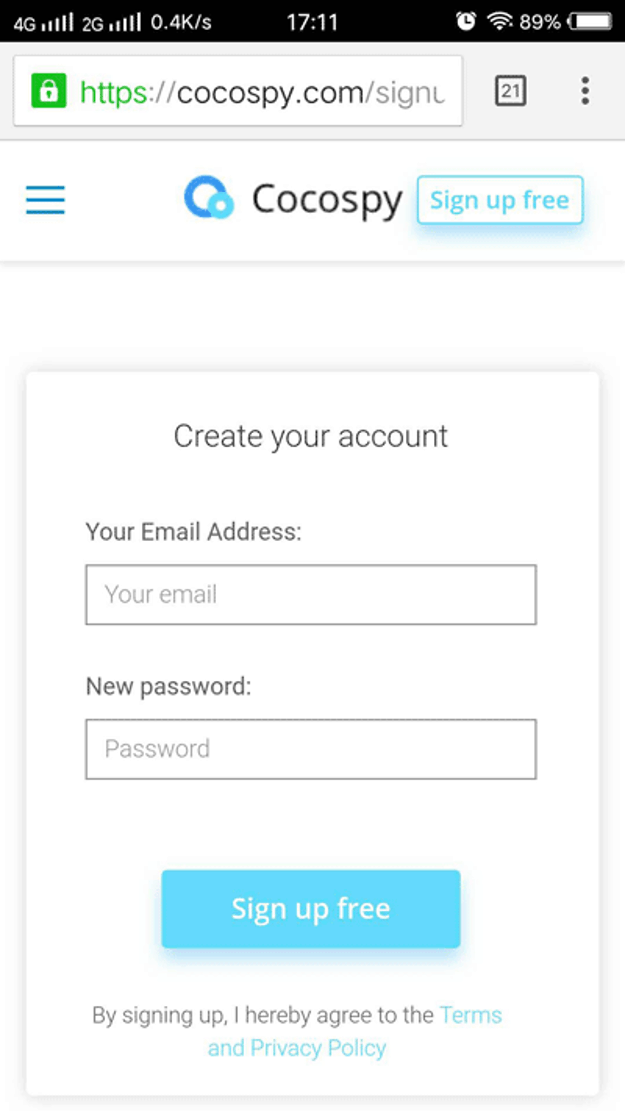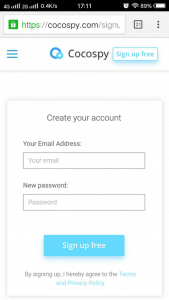 Step 2: Configure the target cell phone.
a) If your target uses an iPhone, you will need his or her iCloud credentials. Provide the credentials and verify.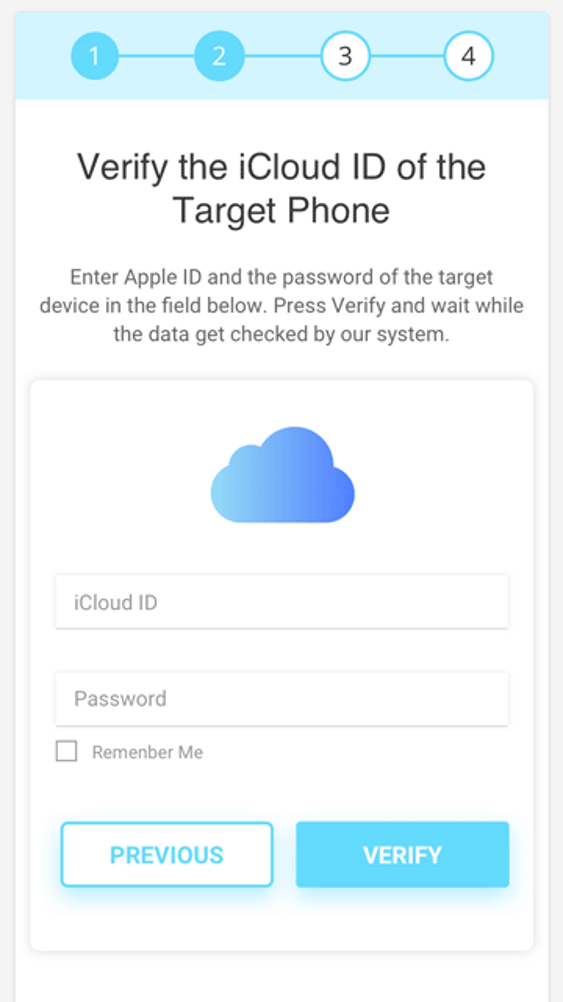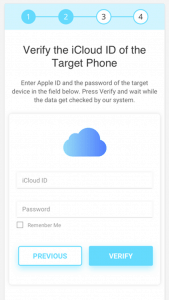 b) For Android smartphones, you will require one-time physical access to install the Cocospy app.
Step 3: After setting up the target cell phone, press the Start button to finish the installation.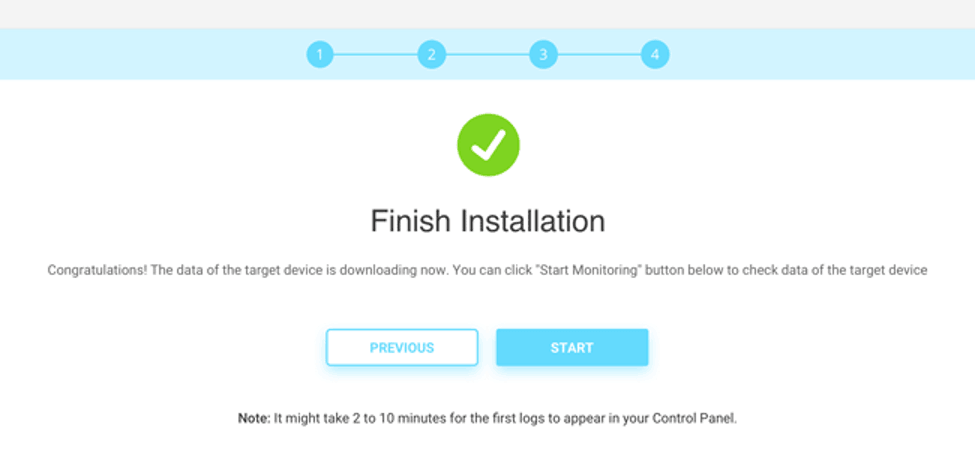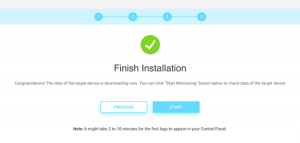 Step 4: Now, log into your Cocospy dashboard to start spying on your target remotely. Use any web browser to access your Cocospy dashboard. On the left panel, select whatever you want to spy on your target cell phone.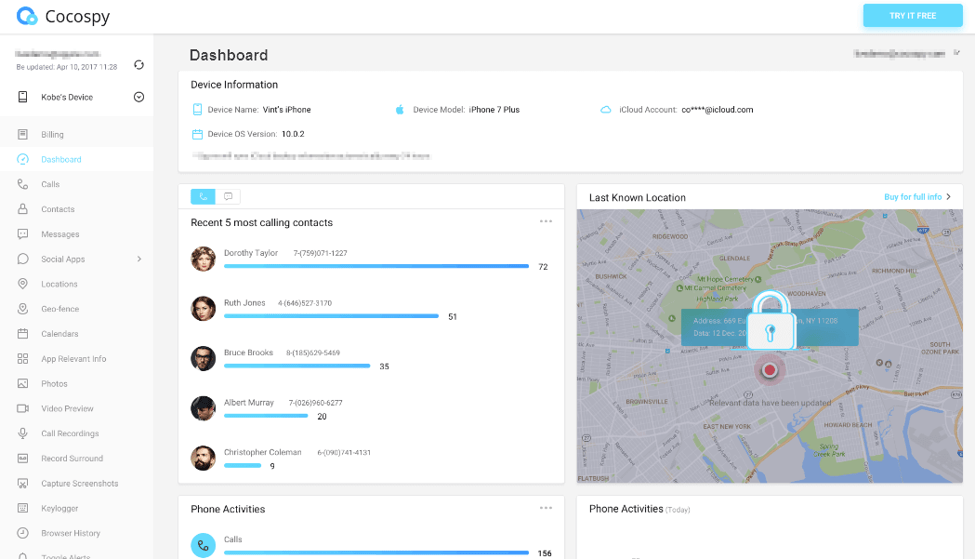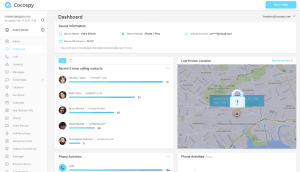 Cocospy allows you to spy on every installed app from social media to messages and multimedia files. On both iOS and Android platforms, the app allows you to spy on your target cell phone using a web browser.
Conclusion
Among the best cell phone surveillance apps, Cocospy stands out with its amazing cell phone surveillance capabilities. Taking into account the features of Cocospy, you are guaranteed value for money.
So, the best way to spy on a phone without having it is through the use of Cocospy.