iOS 15 update will be out soon, and the beta version has already been released. The beta version of iOS 15 comes with a lot of bugs that might cause you a lot of trouble. Apple talked about some of the bugs in its release notes but some issues were never listed in the release notes. There are many software to address these problems but UltFone is the best reviewed software out there according. UltFone helps users solve these issues easily and is gaining the trust of the customers. We will jump into the details of iOS 15 update now and will see what the bugs are being faced by the users.
iOS 15 users have faced some serious issues from frozen screen to complete shutdown of the phone and getting stuck on the logo when restarted. We will talk about the problems in detail below and will also discuss how to solve these problems.
System Issues
Users have faced many system issues after updating to iOS 15 and these issues include iOS update stuck on the Apple logo and other problems like iOS update stuck on boot loop. One way to solve these issues is using iTunes but the drawback of iTunes is data loss. So, if the user is facing problems like frozen screen or a black screen or if like iOS update stuck on boot loop the best option is to use UltFone because there is a system recovery tool of ult phone which repairs the phone without any data loss and the best part is that the user does not even need to have technical knowledge because it is just read and click, unlike iTunes.
Another issue people who have updated their phones are facing is that they are looking for a way to restore the previous version of iOS they were using, which was iOS 14. Because the iOS 15 beta version has a lot of issues users are looking for a way back and this downgrading from iOS beta to formal version UltFone is the best option because it gives a list having all the previous versions of the iOS the user can downgrade to without any risk.
Factory Reset without password
Sometimes the user accidentally forgets his/her passcode and their iPhone gets disabled. This causes a lot of trouble for that user so to solve this problem UltFone came up with a solution. iOS system recovery tool can help the user reset his/ her phone without a password and this also gives the user full access to iDevices. This feature also helps in a scenario where a person buys a locked phone.
One-Click to Enter or Exit Recovery Mode
Another bug that the users face was that the iOS 15 update got stuck in the recovery mode. This problem was faced by many of the users and was a source of a lot of trouble for the users. The best solution to the problem was proposed by UltFone. Any iOS device can enter or exit recovery mode with just one click using the UltFone iOS system repair tool.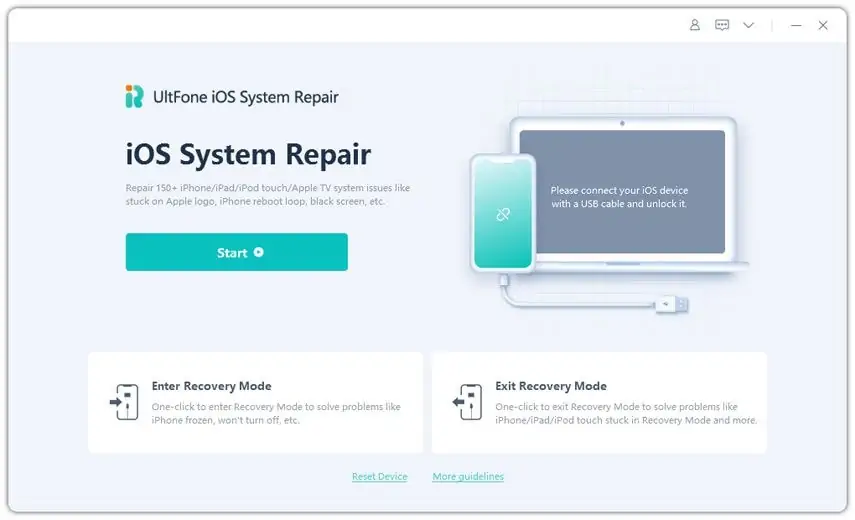 Common Bugs
Some other problems faced by the users are Short Battery Life, App crash, Keyboard-Related Problems, slowing down of phone, overheating, and Wi-Fi problems. The easy fix for this issue is to restart your phone or freeing up more space, or deleting/reinstalling apps. Another solution is to force reboot your phone. If nothing works then there is nothing to worry about because UltFone has come up with a 3-4 steps solution to all the problems. The user just needs to launch the software and start the UltFone iOS system repair. Then the user needs to choose the type of repair he wants to do, get a firmware package and start the repair. Once it is over the phone will be as good as new. UltFone is currently offering 100% sweepstakes and up to 70% off which is a grab because there are not many software companies that are offering this much for this little.
Conclusion
So, this was all about the iOS 15 update and the details about the bugs users are facing. We also discussed some tricks and tips to solve these issues and also discussed the recovery software UltFone that provides the users with the ultimate solution to solve these problems.