Top Safari Extensions in iPad and iPhone: Browser extensions for PCs/MACs have been around for a while and are fairly popular among users. The reason extensions are so popular is because they allow users to do things in a much more efficient and effective manner.
Safari, Apple's default browser, offers a vast array of extensions for Mac, including ad blockers, language checks, and many more. Now, with iOS 15 and iPadOS 15, Apple has attempted to bring such capabilities to iPhones and iPads.
Top 10 Safari Extensions in iPad and iPhone
The list below contains some of the best Safari Extensions for iPadOS 15 and iOS 15 that you can install on iPad and iPhone to accomplish anything from blocking adverts, better password management, and translating websites to avoiding pop-ups and controlling media more effectively.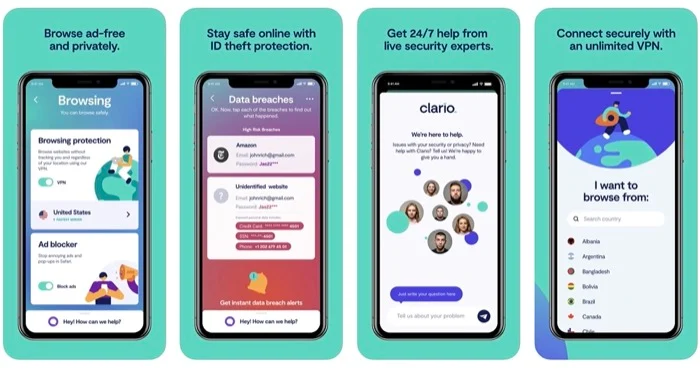 Clario is one of the best Safari Extensions in iPad and iPhone on the list. This sophisticated design software is not without its twists. It offers an incorporated VPN service in addition to doing standard duties such as ad and pop-up filtering. The built-in VPN protects you while you connect to public WiFi at your favorite café, enjoying a cup of coffee and reading the newest news items on your iPhone/iPad.
Clario further says that the app offers robust WiFi protection, hence protecting your privacy while using Safari to browse the internet. Also Read 13 Best TikTok Video Downloader Websites and Apps in 2023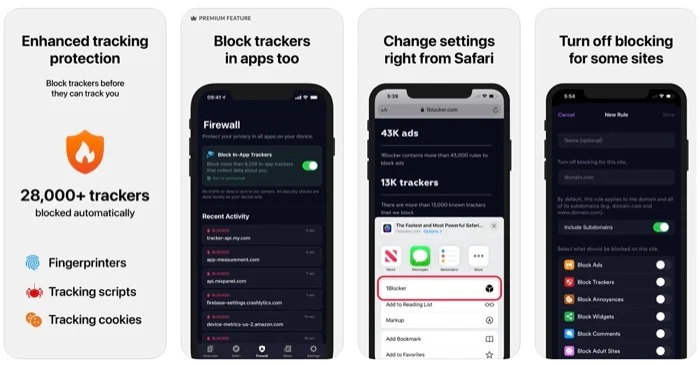 1Blocker is a useful ad-blocking plugin. Its purpose, as the name implies, is to prevent advertisements while you browse the web. Not only does it block adverts, but it also stops bothersome pop-ups and prevents tracking, allowing you to surf more securely. Unlike other programs, the software promises to be incredibly lightweight and does not use battery power when running in the background. Furthermore, the extension is compatible with both iPhones and iPads and has received 4.3 stars on the App Store.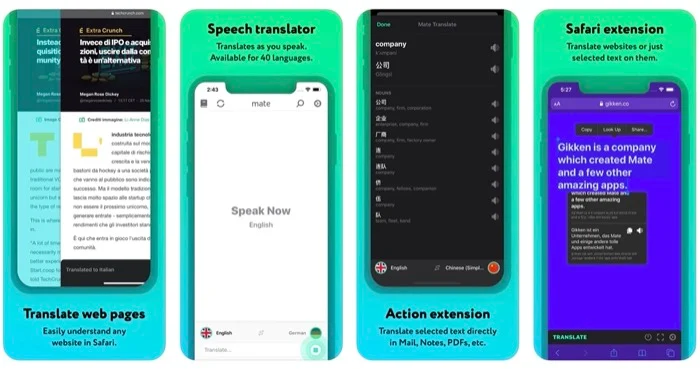 Are you seeking for an addon that instantly converts web page text into your native/preferred language? Don't look forward. Mate Translate performs just that. After you've added the extension to Safari, choose your desired language and you're done.
When you visit a website in another language, just touch on Mate Translate, and it will intelligently translate that webpage into your favorite language. The finest feature by far is that the extensions promise not to track, gather, or share information you translate with anybody, allowing you to keep some kind of privacy.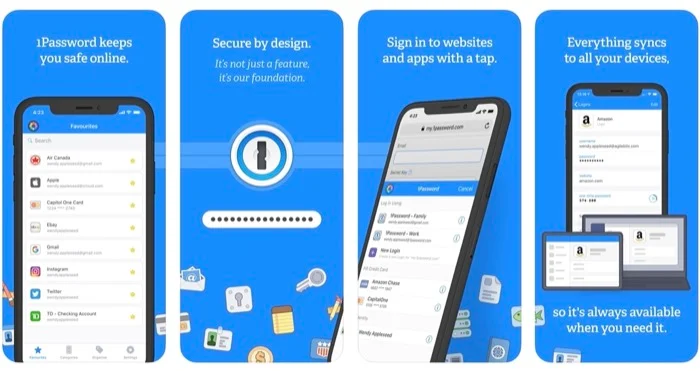 1Password is a popular and useful Safari plugin. By installing this extension to Safari, users can quickly manage all of their passwords for numerous websites. It also has a password generator that produces complex passwords automatically, saving you time.
Security is also not a concern; 1Password encrypts all stored passwords to avoid data leaks, keeping you secure at all times. Users are given a 30-day free trial, after which they must pay $3.99 a month to continue using the service.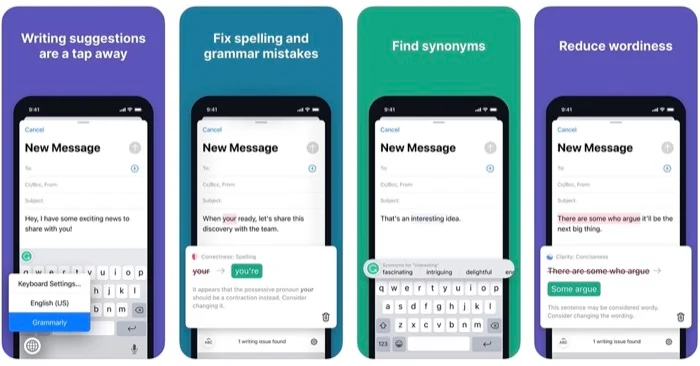 Grammarly is by far one of the greatest online language checkers due to its simplicity of use and corrections. It's simply frosting on the cake that it's now available for Safari Extensions in iPad and iPhone. Grammarly primarily analyzes text for grammatical problems and highlights them for you to correct. So, if you use Safari to compose papers or emails, the plugin may greatly assist you with mistakes and ideas to improve your writing.
However, Grammarly Premium is not currently supported, therefore you will need to utilize the Grammarly keyboard to get premium recommendations. Nonetheless, the non-premium version is excellent and will enough for the majority of people. Also Read How You Can Fix Chromium Host Executable High CPU Usage Windows 10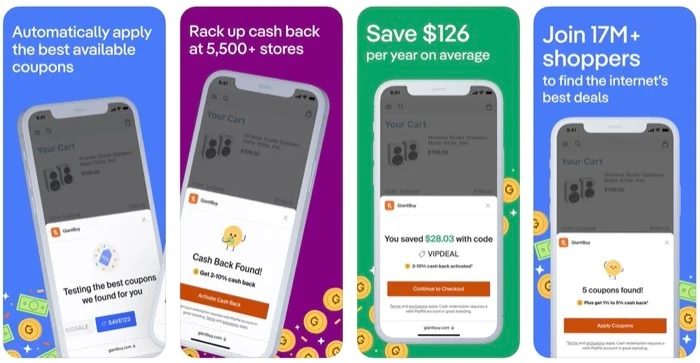 Shopping would be so much more enjoyable if you could save money while doing so. Honey is designed to do precisely that. It is, in fact, one of the most popular Mac extensions, and it has now found its way to iPhones and iPads.
Essentially, the extension searches a large number of websites for discount codes and applies them to the goods you want to purchase. It works with over 40,000 online businesses and requires no changes to your purchasing procedure. Honey performs all activities in the background without interfering with your purchasing procedure.
Do you get annoyed by continual notification pop-ups and adverts when browsing/working on Safari? Quiet, like other ad blockers, disables all advertising and annoying pop-ups to help you concentrate. But you may wonder what makes it special.
Aside from everything we've already covered, Quiet also eliminates notification pop-ups and chat boxes, allowing you to concentrate solely on what you're doing. The app/extension costs $8.99 in the App Store and is a one-time payment since there are no subsequent in-app purchases.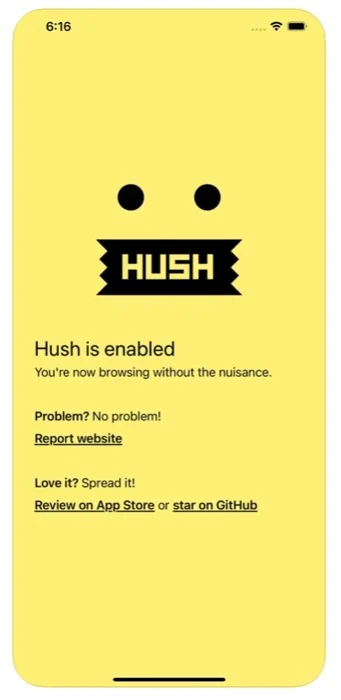 Hush is a must-try if you want to surf the web more securely and without being tracked by cookies. When you use Safari, the addon disables all cookies and tracking. Furthermore, Hush states that the browser extension adheres to all safari standards, does not trace what you visit on the internet, and guarantees that your browsing history is secure. The extension is available for free download and usage from the App Store, and it is incredibly lightweight and simple to use.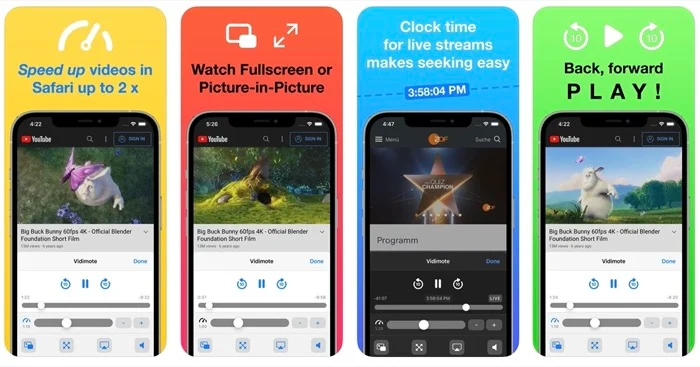 Vidimote is a wonderful and outstanding extension that can be utilized in Safari on iOS 15. Simply the browser extension adds a toolbar to Safari that includes media controls. This is particularly useful when watching videos on Safari and needing to fast advance or rewind the video. Aside from managing playback, you can also change the speed, enable or disable PIP mode, and do a variety of other things. For $4.99, users may install the extension on their iOS 15 devices.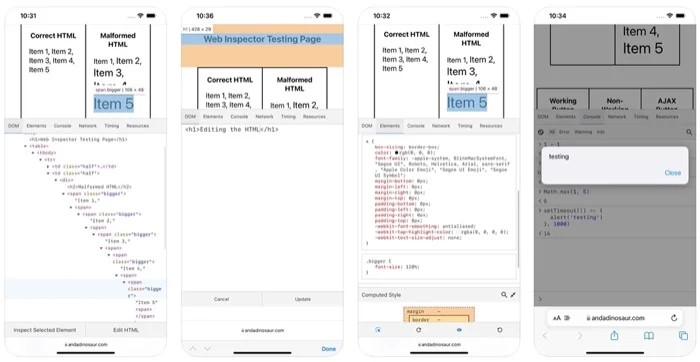 We've all used/seen examine items on our PC/Mac at some point, and Web Inspector delivers same capability to our iPhones and iPads with the push of a button. Once downloaded and activated for Safari, it is possible to swiftly analyze a website and manage many components. After viewing the website, you may modify its components, insert JavaScripts, and do a few other things. Furthermore, the extension is entirely free to download and use. Also Read 15 Games Like Scythe In 2023
FAQs:
1. How can I turn off a Safari extension on my iPhone/iPad?
It is as easy as removing the app from the App Store to disable extensions. If you do not want to remove the program, you can simply deactivate it from the settings menu. Scroll down to the Safari tab under Settings. Click on extensions and turn off any extensions you don't wish to use.
2. Do all Desktop extensions work on Mobile Safari?
Not all Desktop extensions are currently supported. However, developers are working on improving them to run correctly with iOS 15. We anticipate a significant rise in the number of extensions in the coming months.
3. Is it possible to utilize Chrome extensions in Safari?
No, you cannot currently utilize Chrome extensions with Safari. We hope that many popular Chrome extensions will soon find their way to iOS. Apple, Google, Microsoft, and Mozilla have decided on a browser extension standard. Chrome extensions will then work on Safari as well.