Last week, I saw a video while browsing YouTube and wanted to save it on my phone. Although YouTube has a feature to save videos for offline viewing, we can only access the content while using the app. Since the native feature of YouTube was not able to meet my requirements, I had to look up on the web and stumbled upon Snaptube.
If you are also going through something similar, then you might have heard of Snaptube as well. The app claims to be one of the easiest and safest options to download videos (and other media content) from different sources. Without any ado, I decided to try Snaptube on my own and thought of coming up with this genuine review of the app for you all.
What is Snaptube and What are its Major Features?
If you have not tried Snaptube in the past, then let me quickly discuss the main functioning of the app. Ideally, it is a freely available Android application that can help you download videos, songs, and other media content from different places. That is because the application has integrated various platforms in one place. Thus, users don't need to switch between different apps and can get all the needed content in one place.
One can find a wide range of video and social platforms in Snaptube like YouTube, Facebook, Instagram, Twitter, etc.
Users can directly download videos on their Android phones without paying anything since it is a 100% free application.
The app also provided options to download videos in different resolutions and formats. It includes optimized as well as high-quality resolutions like 4K, 2K, and 1080p.
Apart from videos, users can also download MP3 of their favorite songs from tons of available sources.
The application supports every leading Android phone and does not need root access as well.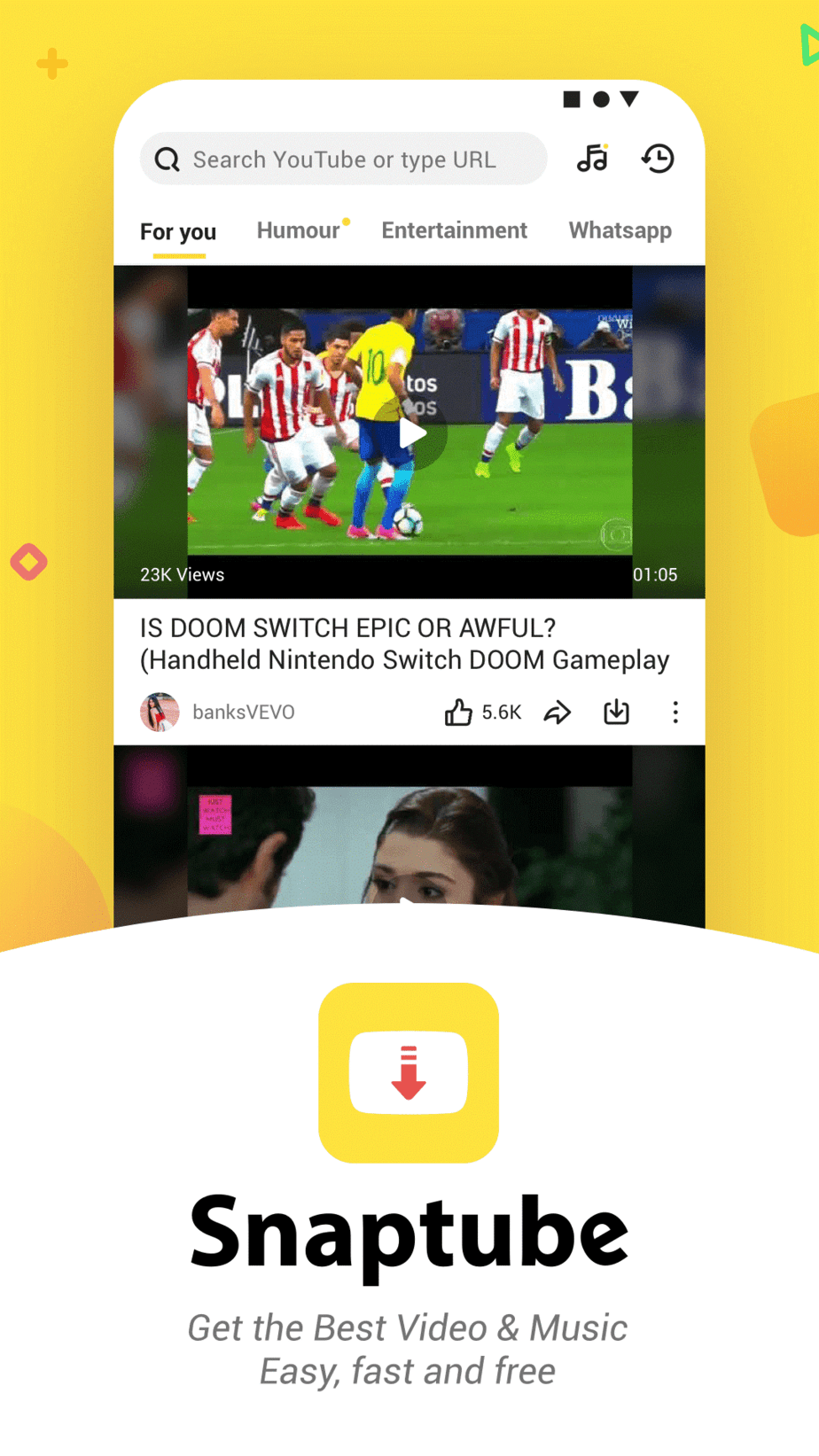 Important Note
Beforehand, please note that Snaptube is presently not available on the Play Store. This is because it allows us to download videos from YouTube, which is not supported by Google as of now. Therefore, you would have to download Snaptube from its website or any other third-party source (like Uptodown or Aptoide).
How to Download Videos using Snaptube?
It was my first time using Snaptube last week, but I didn't encounter the slightest of trouble with it. The only thing that I had to take care of was regarding the installing of the app on my phone. Once that was done, I was able to download videos from Facebook, YouTube, and even Instagram. Well, to use Snaptube on your Android, you can follow these steps.
Step 1: Download Snaptube on your Android
Since Snaptube is not available on the Play Store, you need to go to your phone's Settings > Security and enable the app installation from unknown sources. Don't worry – it won't harm your phone, but would let you install apps from third-party sources. You can disable this feature later on if you want to.
Now, go to the official website of Snaptube and tap on the download button to save its APK file. Tap on the downloaded APK file and grant your browser the permission to install Snaptube on your phone.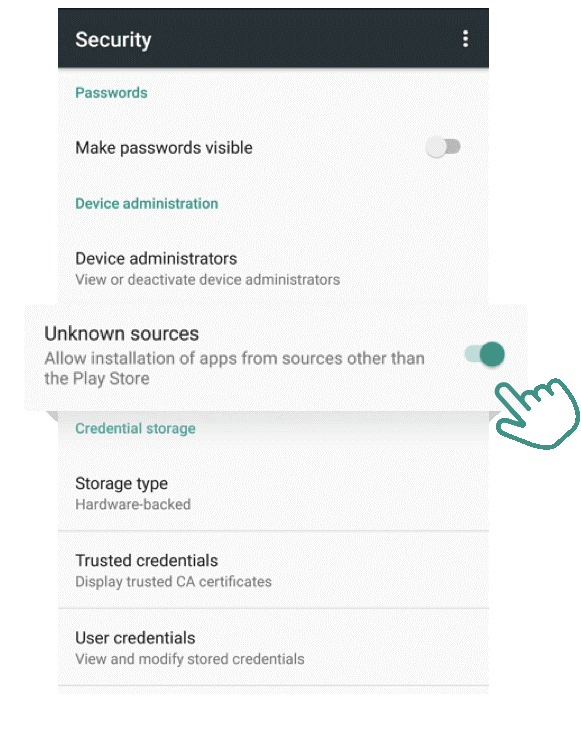 Step 2: Search for any content to download
After installing Snaptube, you can just look for any video or audio to download. If you want, you can directly tap on the platform of your choice from Snaptube's home and browse it. If you look for videos by entering keywords in its search bar, then it will automatically display results from YouTube. Alternatively, you can also go to any other source and paste its URL in the Snaptube search as well.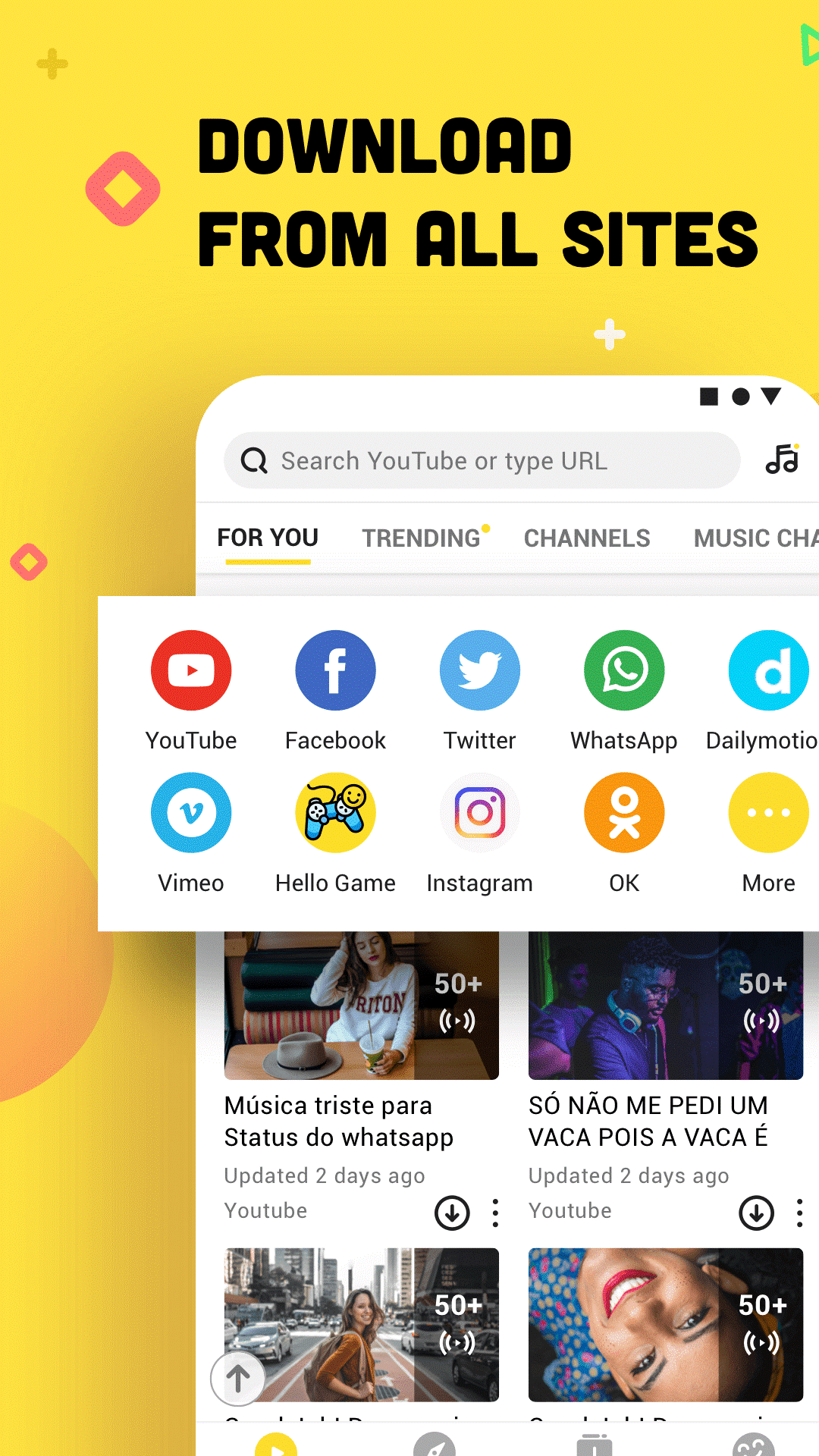 Step 3: Download the video in the preferred format
Once you get the relevant results, just tap on the video icon to play it on your app. To save the file, just tap on the download icon, which you can find at the bottom of the screen.
This will give you options for different formats and file sizes for the content you wish to download. Just confirm your choice and wait for a while as the video would be downloaded in the selected format.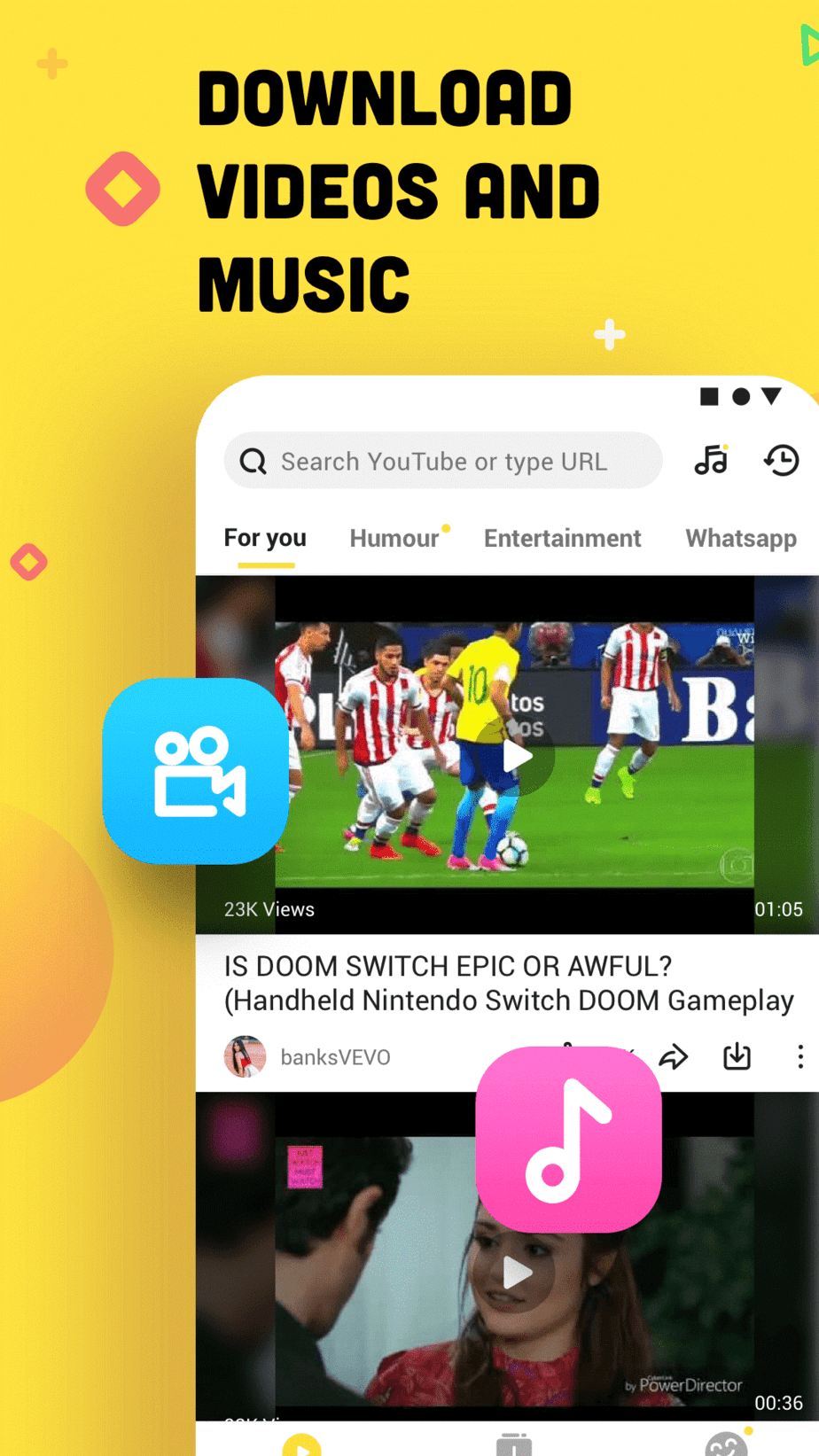 There you go! By following these easy steps, anyone can use Snaptube to get their favorite videos on their phones. After downloading the video, you can find it in Snaptube's library or your phone's Video app as well. I followed the same process and have already downloaded my favorite videos using Snaptube.
Well, that was my experience of using this video downloader that I tried on my Android and am still using. If you want, you can try this freely available Android app too and be a judge of it yourself!