People in the modern world are increasingly using mobile gadgets for communication. It is the easiest and most convenient way to find out the latest information and communicate with family and friends. Until recently, no communication required a real physical SIM card and a certain operator's choice of a tariff plan.
You can now use many free programs that will allow you to make text messages or audio calls. Textnow and textMe are some of the top applications that we are known around the world. Each utility has its own advantages and disadvantages, which we will now discuss.
Textnow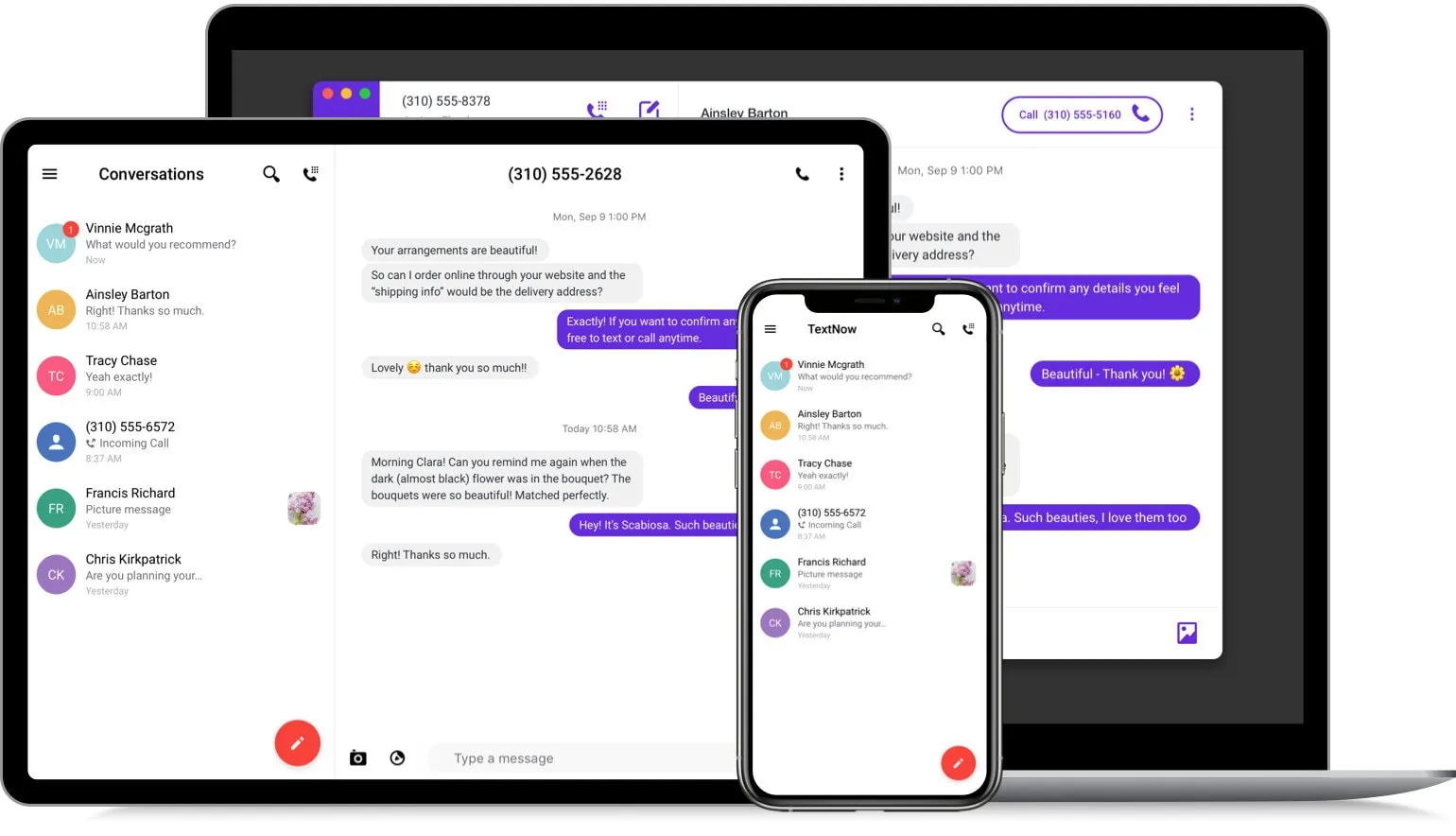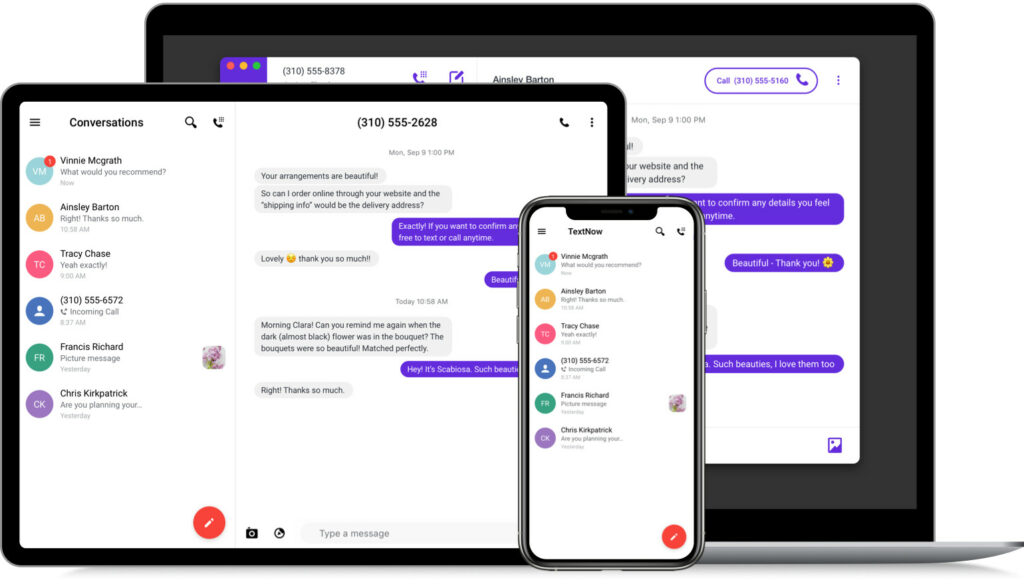 Textnow is the first application we'll look at. This utility was created to communicate for free with users in the US and Canada thanks to the Nationwide network. If your smartphone meets the standard requirements, then you can install the application and exchange text and picture messages. Also, the utility means calls to the USA and Canada as well as to any other country. It is worth noting that the first option implies free to use. If you want to call any cellular operators in other countries, then you have to pay.
It usually takes no more than one cent per minute. The built-in editor supports stickers, emoji, and other graphic elements. You can also share photos and other files. Thanks to special options, you can voice all your voicemail and store passwords in a special manager. The user can set up forwarding or establish conference calls to communicate with several subscribers at once.
The graphical application is very advanced and allows you to customize various screensavers and ringtones by setting up a quick access button. You can answer all calls and also set up a mailbox to receive text messages. It is worth noting that several devices can be linked to one number. For example, you can call from various smartphones or tablets to get the most convenient interface.
Text Me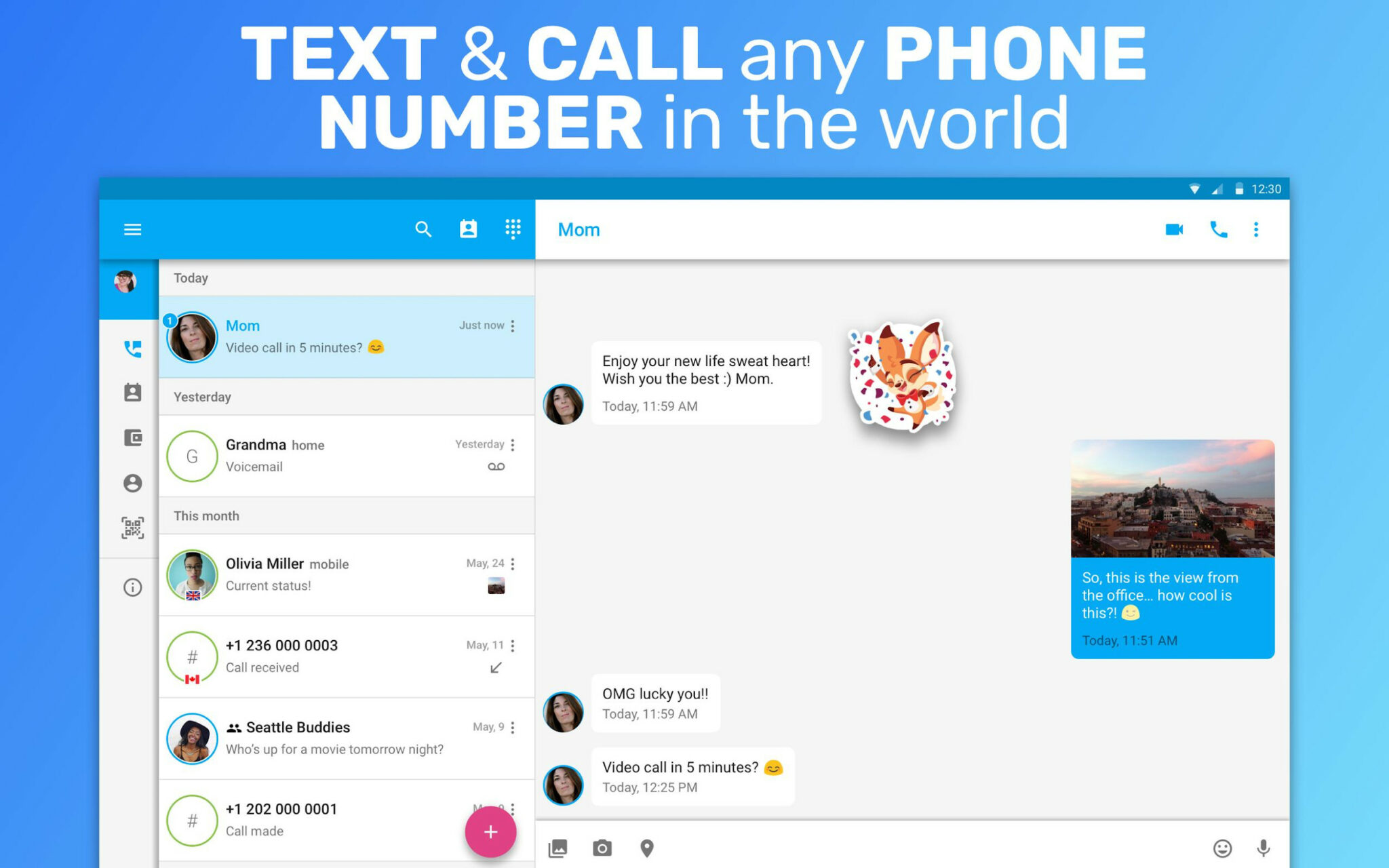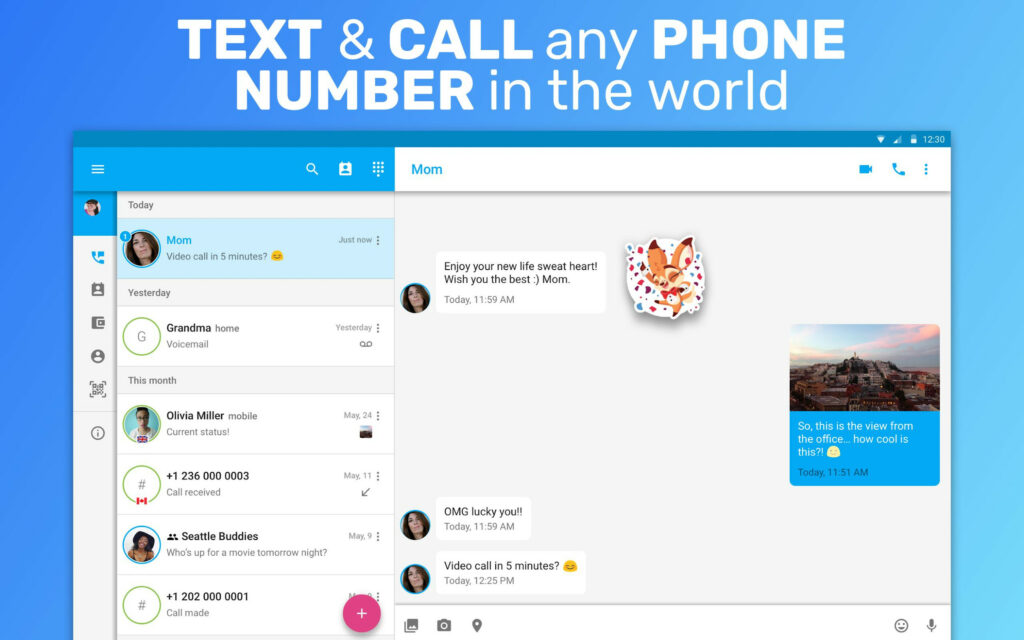 Text Me is a modern application for free calls, SMS, and MMS messages in the USA and Canada. You can use these countries' real numbers to keep abreast of all events and communicate with friends and relatives. The utility supports text voice communication, various Emoji photos, and other content. You can chat with people in over 200 countries using a Wi-Fi connection.
Also, each user can set up forwarding or send messages with pictures to international numbers. The number search system is very simple, and you can write to your friends using customizable signatures. Each profile in the contact book can be unique if you add text, pictures, or music. The call filtering system will allow you to reject all unwanted calls and set up various reminders. A simple social registration system simplifies the use cases of the application.
It is worth noting that there are some limitations. In particular, you can chat for free by text messages if you communicate with the United States or Canada residents. Some Latin American countries have several restrictions. Also, the service does not support the emergency 911 service. You should understand what works in the service. With a direct connection to a wireless network, you need to find a Wi-Fi spot.
Main Differences
All of these applications have their own merits and demerits. In particular, textMe is not available on the PC, whereas TextNow has a separate version, which is quite convenient. Both the first and second apps have ads because they are the main source of income. This is why you may come across certain banners or promotional offers.
Also, textMe is compatible with Windows smartphones, while TextNow does not support this option. Also, you will not be able to use video chat if you select one two three. It's important enough because some people want more opportunities. For example, TextMe has a group video chat that has no competitor. TextMe has funny stickers, which is especially interesting for everyday use. The security system is a more advanced TextNow. The application provides general functionality that is relevant in the modern world.
Reasons to Choose Such Apps
The main reason for choosing such applications is the ease of communication with people on the Internet. You can choose not to purchase expensive starting tariffs and choose the most comfortable way to communicate with friends and relatives. The fact is that both of these applications have very similar functionality, and they can replace a regular smartphone with a SIM card for you. Thanks to this, you can keep abreast of all world events, communicate with friends, and exchange graphic content. It is as simple and convenient as possible for all users since it eliminates the need to use a sim card and prepaid tariff plans.