Various improvements and new products are constantly being launched on the market, as well as new and enhanced versions of existing products. We can help you stay up to date on every trend – no matter if it's the best custom phone stand, the most durable tablet holder, the custom imprinted phone grip, or the hottest custom PopSocket. The following article will share our top ten picks for the best promotional accessories, including novelty pop sockets, custom phone stands, and cell phone holders. Check out our PopSockets infographic for a visual representation of what PopSockets can do for you at the bottom of this article.
Top 7 Custom Popsocket Phone Stand
Popsockets come in various types and with various applications. Your brand logo can be customized to maximize brand awareness, it can be a great gift for friends, and more. We've compiled seven of the best options for you to choose from when it comes to custom Popsockets.
1. Authentic PopSocket Phone Grip & Stand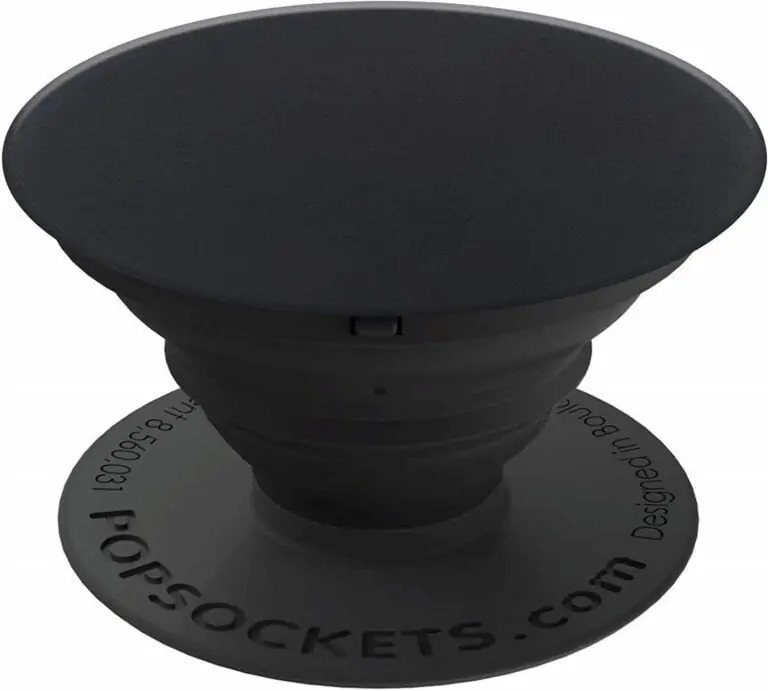 Let's start at the beginning. Why do we need PopSockets? The PopSockets company offers a new, dynamic phone stand, called a PopSocket. The trend of customizing accessories for mobile phones is one of the hottest ones and is not going away. This kind of stand is comprised of a base that sticks to the back of a phone, an accordion that expands and collapses, and a button for holding the phone.
2. Custom Engraved Aluminum PopSocket with Mount
A custom logo-engraved Aluminum PopSocket with a mounting clip will be our next promotional item. If you're lying in bed, this style allows you to tilt the screen, which is a convenient option for keeping your eyes on the road or holding a GPS on your dashboard or vent. In comparison with its plastic equivalent, its size varies slightly.
3. Promotional PopSocket Phone Grip with Clip Mount
Today we'll showcase the third model of wholesale custom PopSockets that we offer. It includes a clip mount and a grip for your smartphone. Promotional PopSockets in this section expand upon the more basic ones discussed previously. Customized logo imprinted cell phone holders come with a mounting clip in addition to all of the features mentioned previously. With the non-residue adhesive on the clip mount, the button can be attached securely to any surface before it is inserted. Thus, you do not require a flat surface for working. They are ideal for dashboards, windshields, appliances, file cabinets, and nearly anywhere else you might want to place your phone.
4. Custom Imprinted Multiple Device Cell Phone & Tablet Stand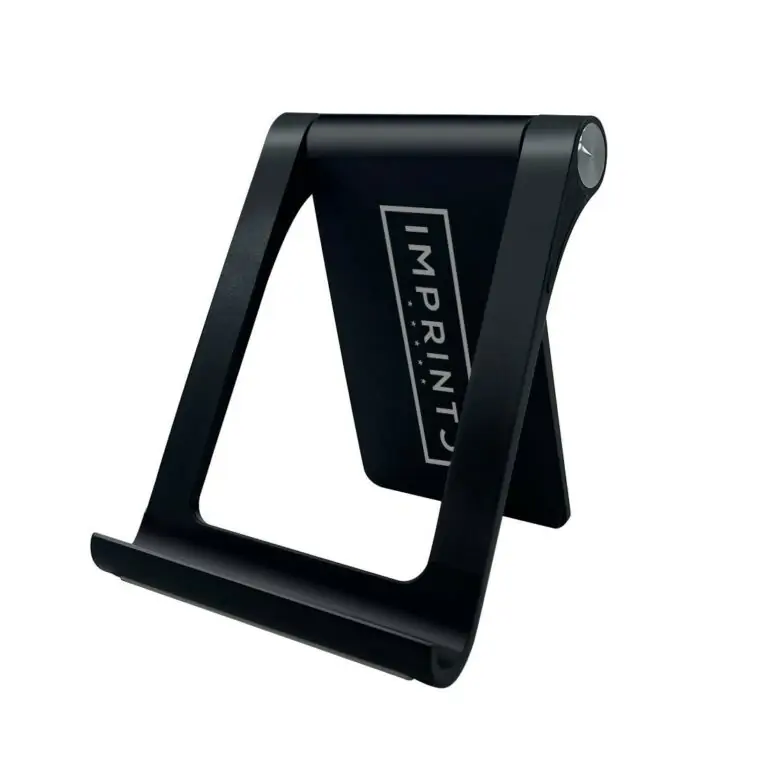 You can see a promotional display of multiple mobile devices here, which will be popular in the coming year. We call it the Phone and Tablet Stand, and it's meant for your tablet. It's a smartphone stand that will be as useful around the office as it will at home. This case can accommodate iPhones, MP3 players, Androids, iPads, Samsung tablets, and other items. There is a sleek, modern design to it, including a clear shell with a colored interior.
5. Promotional Silicone Phone Pocket with Stand
We're going to show you one of our most popular promotional tech items. It's like having the best of both worlds with this wholesale promotional smartphone holder and wallet. The custom imprinted cell phone wallets attach to the back of your phone and can be used to store credit cards, keys to hotels, money, business cards, ID cards, and anything else small that needs to be carried inconspicuously. Snap closures prevent items from falling out and getting lost, providing extra security at all times.
6. Wholesale Suction Cup Smartphone Stand
Suction cup cell phone stands are also becoming increasingly popular in personalized phone stands. You can use these promotional mobile phone stands at work, at home, and on the go. By pressing the suction cup side against a solid surface, the phone stand can be mounted and used. Some of the areas you may need to work on are desks, file cabinets, printers, windshields, and dashboards. This is a swivel cell phone holder that you can rotate into any position that suits you best.
7. Deluxe Custom Imprinted Dashboard Swivel Phone Holder
This promotional cell phone holder is perfect for people in the travel industry or anyone with serious wanderlust. Custom mobile phone stands will allow you to use your GPS or phone navigation app without touching your hands. When compared to holding and moving your phone constantly, hands-free navigation ensures a safer way to travel, and you can also avoid unwanted traffic tickets. In addition to eliminating the traditional method of holding a map while driving, the seemingly impossibility of refolding a map to fit into your glove compartment is also eliminated as well.
Wrap Up
We have reached the end of our list of the top 7 custom pop socket phone stands. Hopefully, the information above is clear. Now, you can select the best option for your phone with the help of the above article. If you have any questions or comments, please feel free to put them in the comments section below.