For local companies, holidays are a valuable and exciting time of the year. Everyone is happy with their Christmas shopping and busy making plans for New Year's eve. Winter weather, long lines, and terrific traffic are the best ways to describe this holiday season. In this hustle and bustle, you cannot forget about your profits, sales, and productive engagement with the prospect customers. Your company can be the ultimate "Holiday Hero" and you have the chance to multiply your business profits with effective local SEO strategies.
Reality check: You cannot expect fruitful returns if you begin your SEO hack just before the holiday weekend. Introduce strategic planning, market your brand through various social media channels and count your profits. The holiday season is an important phase of the year which can be a little overwhelming at times but has the potential to grab newer business opportunities.
Intensify your revenue, ranking, and reputation with this comprehensive checklist. You do not have to be a "Digital marketing alpha geek", use some effective tips given below and you are all set to win.
Shout Out Your Available Status
Maybe you and your staff are working day and night to thrive more business, but you will fail to reach your audiences if you have not yet updated your online profile. Once you are unavailable during the right time, your customers will go somewhere else for shopping or getting the service. Simple tip: You have to update your Google My Business Page as soon as possible. Post the timing of your business and play smart by updating the following;
Yelp
Social Media Accounts
Google My Business
Ensure to update your Business Name, Address, Contact Number to stay ahead in the competition. Google has given many leverages to boost local businesses, so why not take the benefit?
Checking Reviews is Essential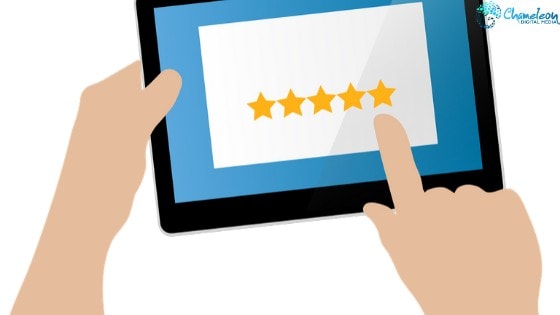 According to a survey, 97% of people make the decision to purchase a service or product by reading the reviews. However, many of the company owners forget about replying to the reviews, they are more concerned about getting good reviews.
What would your customers see in your profile, a handful of star ratings and reviews? Do they want to see merely some reviews? No! They are more interested to know how keen you are about your business and how effectively you are dealing with the customers through your response. If you fail to do a bit for customer engagement, they are going to shift to your competitors. Remember, the first impression is the last impression!
Not all customers would give a review, so you have to remind them to give a review. In case of a negative review, don't freight, be polite and solve the query there & then, so the customer would like to take the service or the product in the future. If you think the reviews are not sober, a report is an option you can always use.
If you have already started replying to your customers, congrats, half your work is done!
Automate Your Magic Spell (Social Media Sites)
We know, you are giving efforts in creating high-quality content for various social media sites. You will only get the advantage if you are scheduling the post. It will save time and provide you with a chance to reach thousands of people in a limited period. Once the customers know your business and brand, they are likely to make the purchase.
Making random posts will not make any sense, your post has to be engaging, interesting, and with numbers that highlight your products, sales, and working hours. Furthermore, try to make polls and contests or you can also do some hashtag campaigns to boost sales. These are small preps for the holiday season. If you succeed in social marketing, there is no looking back. You can also take service from a reputed SEO company in Toronto, to excel in your social media strategy.
Gear up with Your Mobile-Friendly Holiday SEO
Smartphones are with everyone, thus most of the shoppers would search for any service or product through their mobile phones. Consequently, optimize the local pages for mobile searches. According to a survey, 69% of smartphone users are finding shops through their phones. Near me, searches are equally popular in the current time.
You might have heard the phrase data don't lie. Yes it's completely true!  Shoppers use terms like sale and near me for searching for everything on the internet. Therefore, it is important to use these terms while forming the content.
For example, in the case of Christmas sales, your target audiences are likely to search for terms like Christmas sales near me to avail the best discounts on their favourite products and services. If you intend on driving more sales, try using these terms in your content for getting high rank in Google.
Also, do some research about your competitors and offers services & discounts which they are not providing. If you have a website of your brand, ensure it is mobile-friendly and the load time is minimal.
Do not Avoid the QA session!
Shoppers may have a lot of questions regarding your brand. Some customers would also have queries regarding your product. Answer them fearlessly. You can also do a live chat to communicate with the target audience in a better way. You can also ask some of the questions in the comment box and convenience them to share their questions and viewpoints regarding your brand.