SEO is a vital part of every digital marketing plan. However, it keeps on changing with every passing day. The strategies you used in 2019 might not be as effective as it was.
Therefore, it is crucial to stay on top of SEO trends to make the most out of it. Let's have a look at the top five tips to improve your SEO in 2020.
1 – Reduce Page Load Time
Site speed is also one of the most crucial ranking factors by Google. It still remains a huge consideration in 2020.
Besides, the more time your site takes to load, the lower the chances of conversion. A 100-millisecond delay in load time can lower the conversion rate by 7%.
According to Finteza, it takes more than three seconds to load 92% of websites. By then, more than half of users leave a website.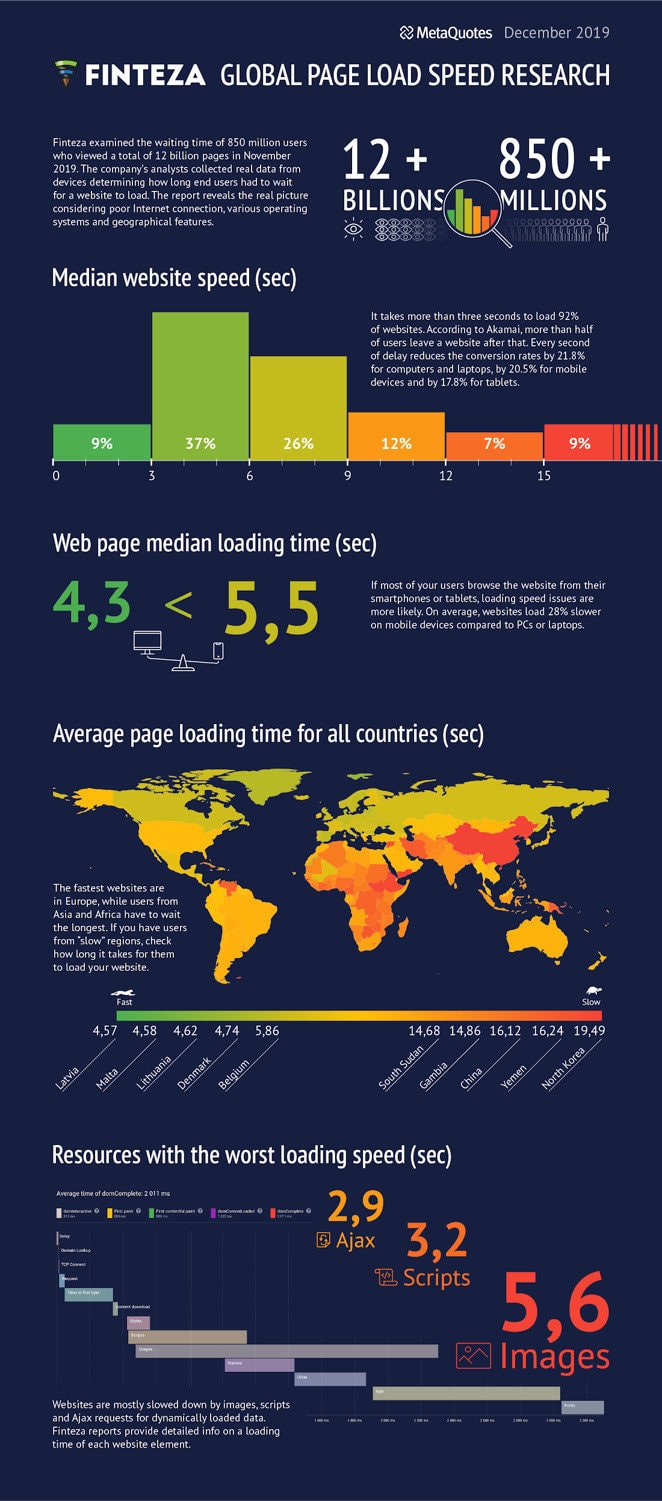 Most websites are slowed down by images, scripts, and Ajax requests for dynamically loaded data.
However, it varies from website to website. Therefore, you must determine what exactly is slowing down your site.
Finteza can help you discover the type of resources that are slowing down your website. It also provides other details, such as how long it takes for a user to access all your pages and how your website loads in different countries on different devices. It will allow you to solve problems accurately.
Here are a few other ways you can reduce page load time:
Use an AMP (Accelerated Mobile Pages).
Compress the images on your website.
Eliminate unnecessary codes from your website.
Use a CDN (Content Delivery Network).
2 – Use A VPN For Local SEO
Local SEO is an excellent way to boost your site's visibility for "near me" and location-based searches. In fact, local SEO is beneficial if you serve a specific locality.
72% of consumers that did a local search visited a store within five miles. Therefore, it is crucial to optimize your business for local SEO.
While there are many ways to optimize for local SEO, very few companies use a VPN for their advantage. A VPN can come in handy when you want to target a specific location (different from the one where you reside).
As you know, search engines offer results based on your location. This means if you are in California, you can't know what kind of results users from Australia get. Also, it would be difficult to know about the competition around those areas.
With a VPN, you can connect to the server in a country you want to target and trick Google into thinking that you are physically present in a different region.
This will enable you to understand how people from different regions search and plan your SEO tactics accordingly.
3 – Write High-Quality Content
Google loves high-quality content that answers your audiences' queries. You must create content that matches user intent to increase your chances of ranking on Google search results.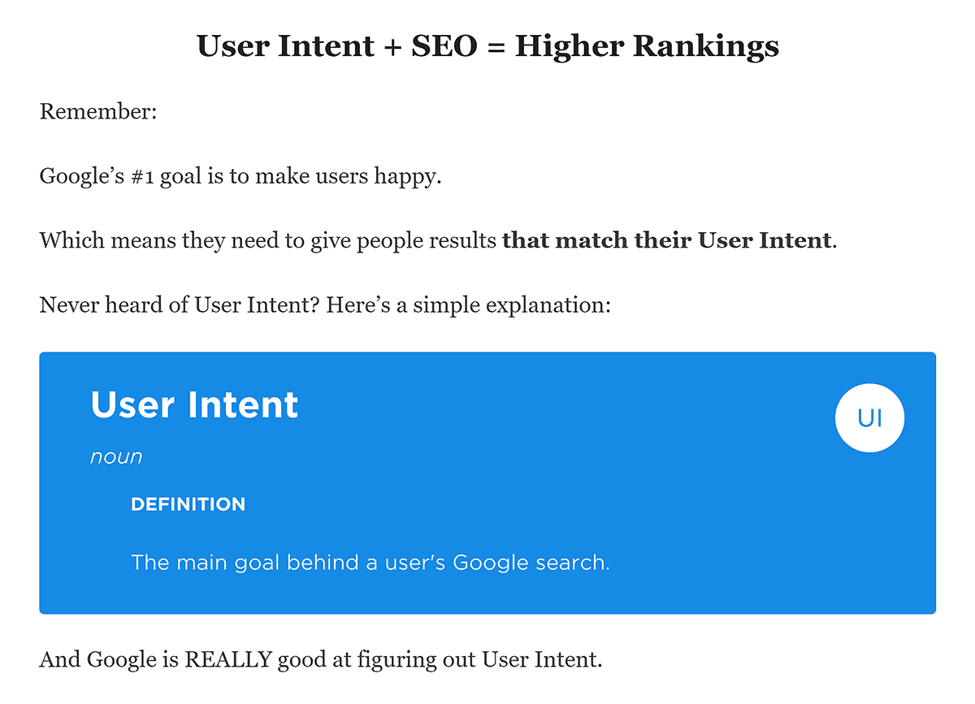 If your site doesn't have what users are looking for, it won't appear in the search results.
Therefore, it is essential to research your audience before you start crafting your content marketing strategy. One of the best ways to do so is via the search engine itself.
Enter the term you want people to find you for and check the top ten results to get content ideas.
For example, I want users to find my website for the term "content marketing". I entered the phrase into Google, and it returned with the following results.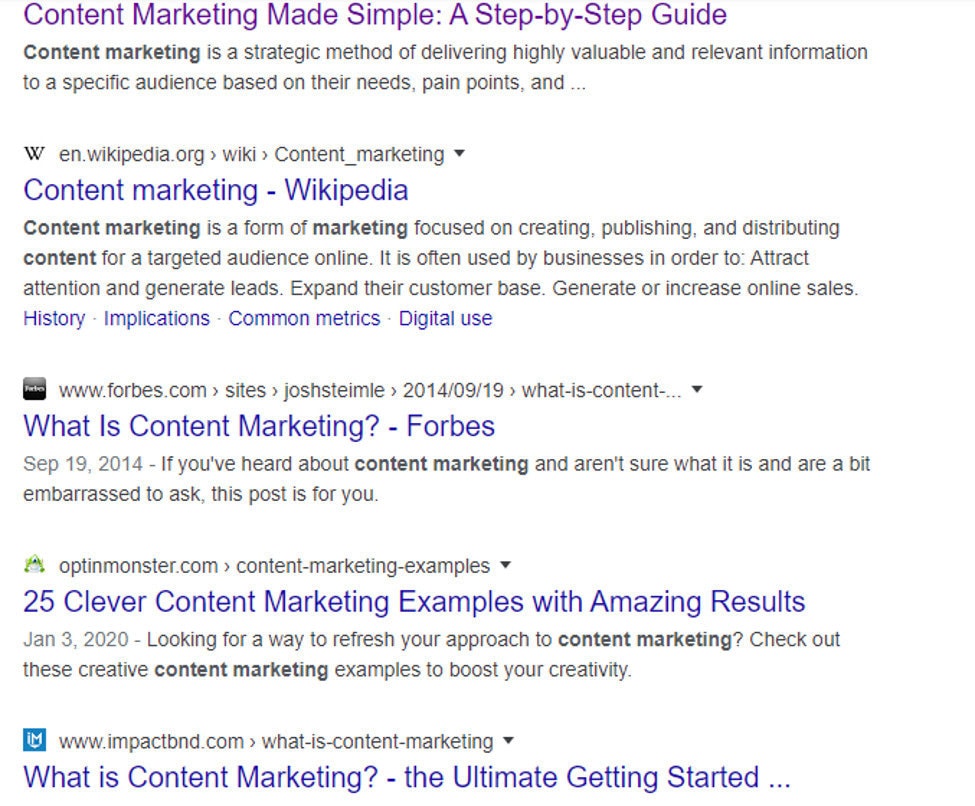 Another way to get content ideas is through research tools, such as Ubersuggest. Enter the term you want people to find you for and click on "content ideas" to find topics you can write on.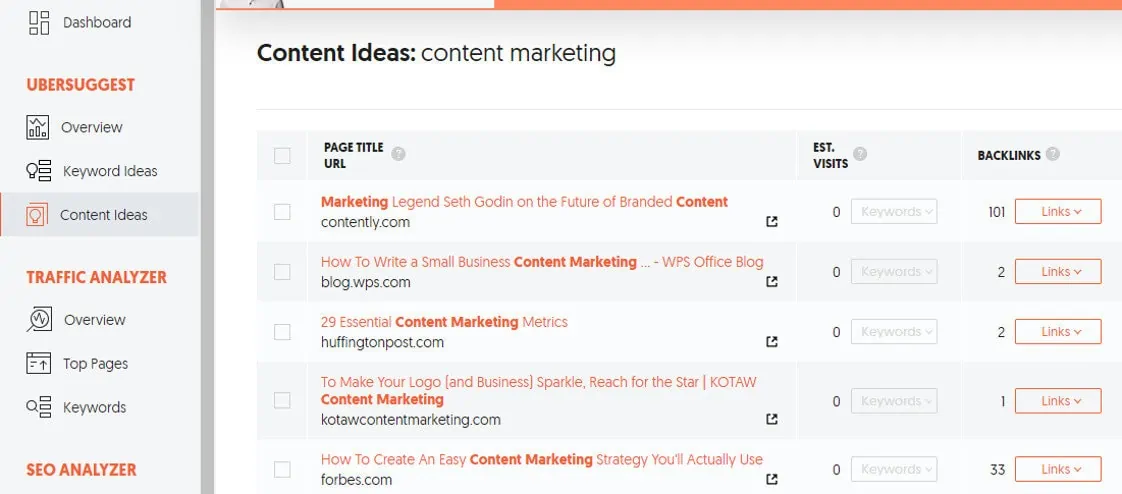 While creating a content marketing strategy for your site, you must keep a good mix of both content writing and copywriting. Content writing will help you educate and inform your audience, thereby giving them a reason to revisit your website. Whereas copywriting will contribute to your bottom line, i.e., increase your sales.
When you create content to educate your customers (content writing), more people are likely to visit your website, which in turn, will give you a ranking boost. With copywriting, people are expected to spend more time on your website, which will reduce the bounce rate – again contributing to your SEO.
4 – Focus On Technical SEO
Technical SEO is a vital part of search engine optimization. Having technical errors on your website can hurt your SEO and decrease the chances of ranking on the top of the SERPs.
Make sure that search engine crawlers can index your site without any problems. At the same time, you need to ensure your website has an XML sitemap, schema markup, appropriate URL structure, and is mobile-friendly.
You can use tools like SEMrush or Neil Patel's SEO analyzer to find missing tags, identify error pages, find duplicate content, and more.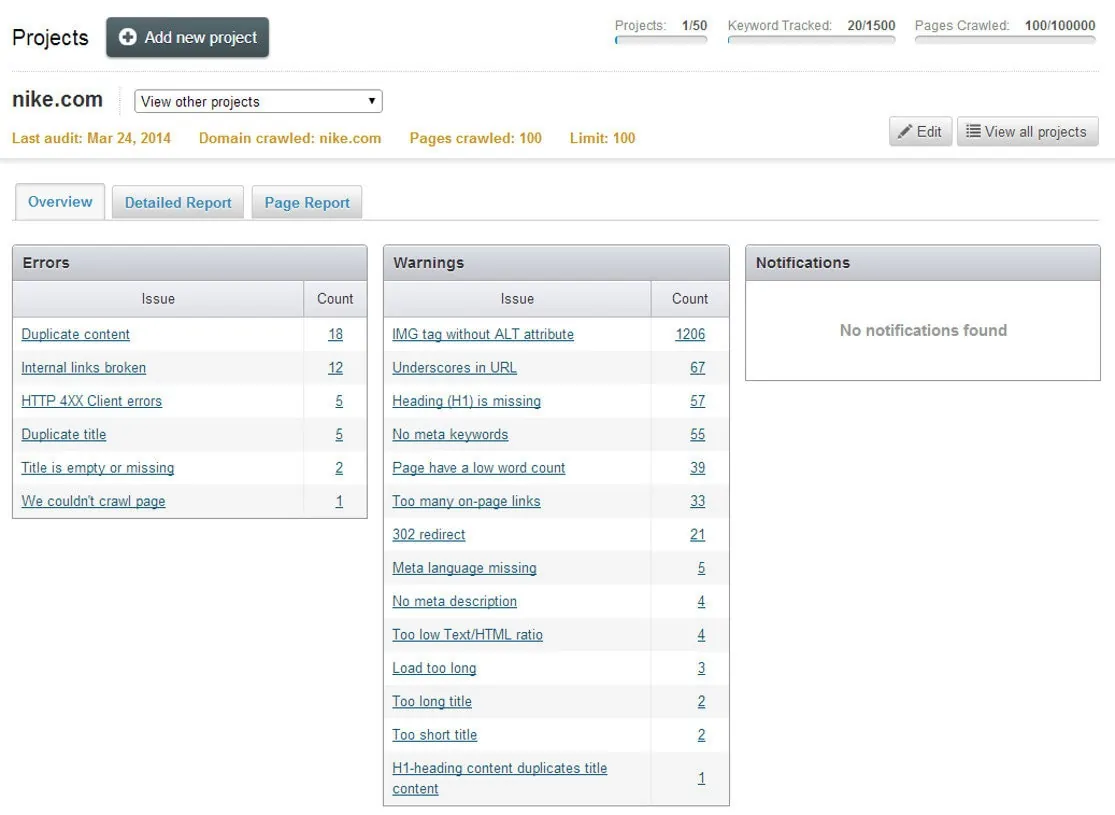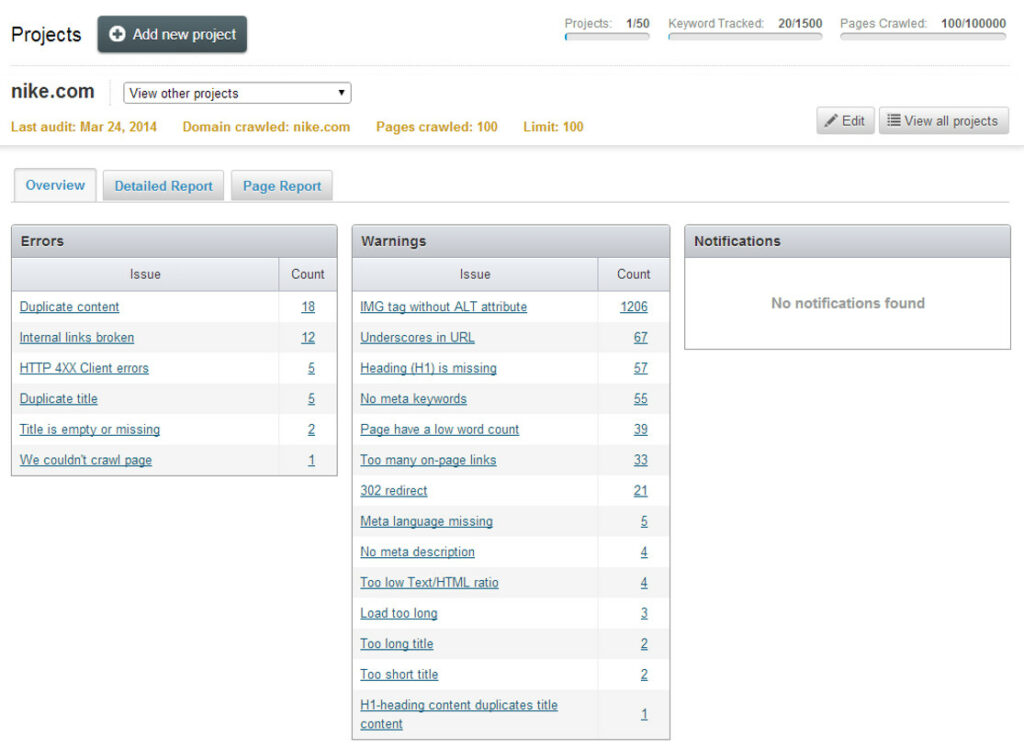 5 – Optimize Your Website For Mobile
With more than 50% of traffic coming from mobile devices, creating mobile-friendly websites has become a necessity. Besides, Google has moved to mobile-first indexing since July 1, 2019.
This means Google now predominantly uses the mobile version of a website while indexing and ranking it. Even if your site performs flawlessly on desktop but is difficult to use on mobile devices, your SEO rankings will suffer.
It is crucial to ensure that the mobile version of your website offers the same user experience as your desktop site. You also need to optimize your mobile site for speed.
Use Google's mobile-friendly test to check whether or not your site is mobile-friendly.

If your site contains additional components, such as plugins or pop-ups, you must ensure that it doesn't hamper the mobile user experience.
Final Thoughts
 Improving SEO isn't tough, especially when you have the right strategy in place. Site speed remains an important factor in 2020. Optimize your site (both desktop and mobile versions) for speed.
Using a VPN can help you boost your visibility in local searches. Publishing high-quality user-focused content is crucial for attracting more visitors, increasing avg. time on site, and reduce the bounce rate. Also, make sure that there aren't any technical SEO errors on your site.