Finding ways to make a home more appealing and functional is essential. Over 70 percent of American consumers have smart devices in their residence. These devices are designed to make life easier and increase security.
Regardless of what you need or what your budget is, finding the right smart home devices is easy. With all of the different smart home technology on the market, finding the right elements can be difficult. This is why you have to do your homework before making this important decision.
The following are some of the best smart home devices and technology on the market.
Wireless Security Systems are a Must
There are millions of home burglaries each year in the United States. Instead of waiting until your home is burglarized to think about getting a security system, now is the time to act. Instead of opting for traditional hardwired security, you need to think about investing in a wireless system. Not only are these systems easier to install, but they can also be paired with a number of other smart devices.
When pairing a wireless security system with smart devices, you will need to find the right code to enter. Luckily, there are a number of websites that can make finding an alarm system code easy and fast. Utilizing the technology available to you is a great way to secure your home and keep burglars at bay.
Control Your Home With Voice Commands With the Help of the Amazon Echo Plus
One of the most popular smart home devices on the market is the Amazon Echo. With the power of the Echo, you are able to control a number of things in your home. There are tons of skills that can be downloaded from the Amazon market to make the Echo more useful and customized.
Not only can you take advantage of the great speaker this smart speaker has to offer, but you can also use the dashboard to easily pair new devices to the Echo. While there are many other smart speakers on the market, it is hard to beat the price and functionality of the Amazon Echo.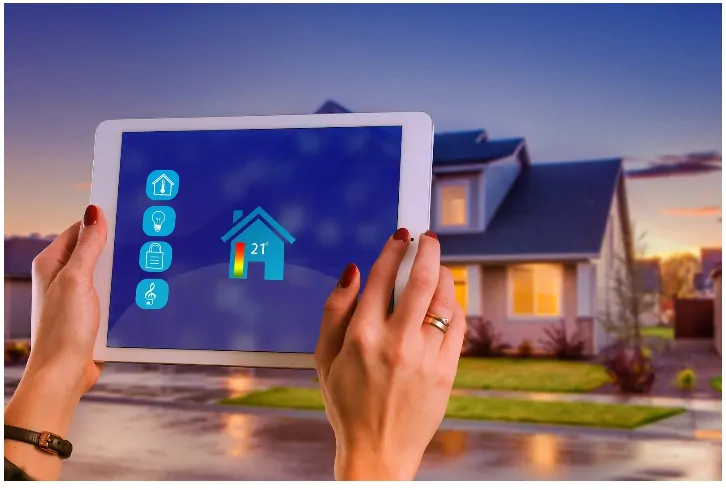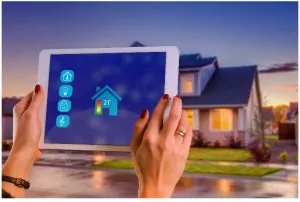 Source-Pixabay
The Samsung Smartthings Starter Kit is a Great Option
Are you looking for a kit to make your smart home transformation easier and more successful? If so, then the Samsung Smartthings Starter Kit is a great investment. This kit comes with a smart plug and three sensors. With these components, you can control smart bulbs with ease. The only thing you have to do to turn the lights on and off after installing it is to use your Amazon smart speaker.
If you are unsure about how to properly hook up and operate this starter kit, you can contact Samsung support. There is also a number of tutorial videos online that detail how to operate and customize this kit.
A Great Investment
While some smart home devices may be a bit expensive, they are well worth the money. Modernizing your home will allow you to increase comfort and can even add value to your residence.