In today's world, where we rely on video calls and sharing documents for work and school, having versatile cameras is crucial. That's why the demand for such cameras is higher than ever.
One of the options out there is CZUR's Fancy S Pro. It is a super cool gadget that can be both a webcam and a document camera at the same time.
Practical Potential of the CZUR Fancy S Pro
The CZUR Fancy S Pro is an effective tool with a 12MP camera that provides high picture clarity. In this in-depth review, we will dive into the Fancy S Pro's extraordinary usability, centered on its roles as a document camera and a high-performance streaming webcam.
Let's discuss how this adaptable gadget may help you succeed in your professional and educational interests:
Document Camera
The CZUR Fancy S Pro document camera offers a multifaceted solution that seamlessly integrates into various professional and academic life aspects. This high-performance device provides various practical features to enhance productivity and efficiency across different scenarios.
Consider the role of a teacher or presenter. The CZUR Fancy S Pro functions as a proficient document camera, adept at capturing documents and physical objects with remarkable precision in high resolution.
The device's capability extends to digitizing oversized documents, including A3-sized sheets. Equipped with a 12MP camera and LED fill lights, it excels in capturing intricate details, making it invaluable for archiving and presenting visual materials.
User-friendliness remains a priority, with straightforward setup and secure operation. The CZUR Fancy S Pro is compatible with both Windows and MacOS, ensuring a seamless integration process. Furthermore, it seamlessly integrates with popular software applications such as Zoom, Skype, and Microsoft Teams. This adaptability makes it an ideal choice for remote teaching, remote work, and online study, streamlining everyday tasks and improving overall efficiency.
In essence, the CZUR Fancy S Pro excels in its role as a mere document camera, emerging as an indispensable companion for educators, presenters, professionals, and students. Its diverse capabilities simplify tasks, enhance communication, and optimize daily routines, fostering increased productivity and effectiveness.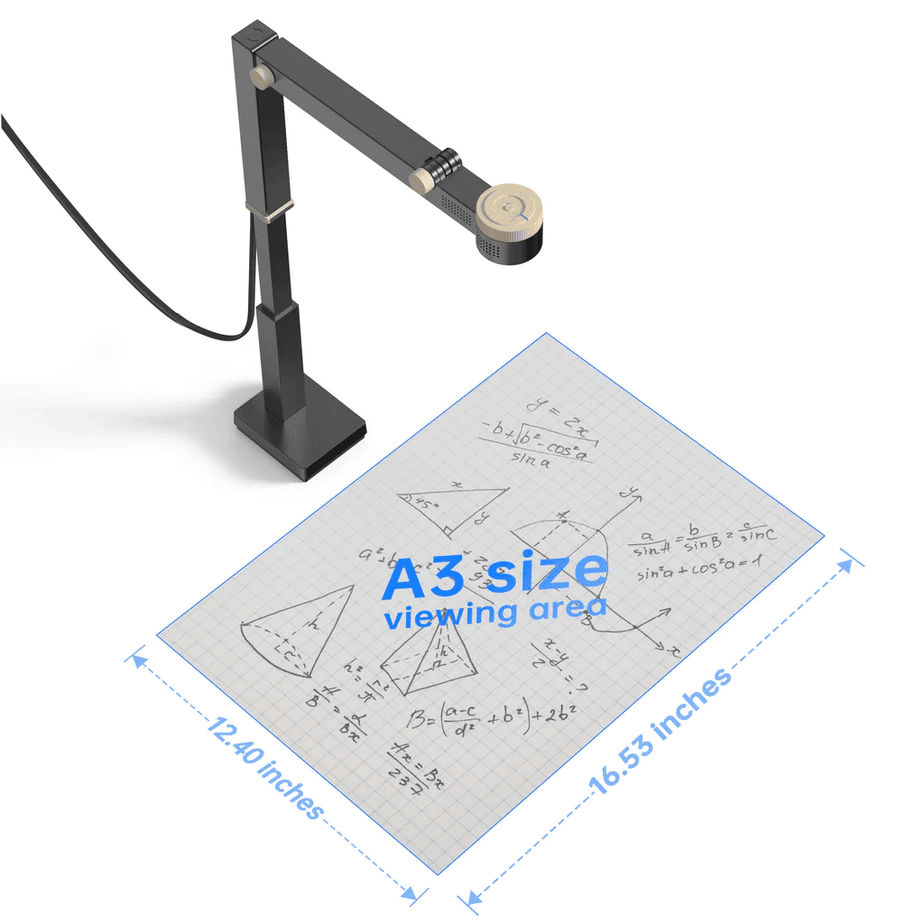 The CZUR Fancy S Pro uses the 'Plug and Play' philosophy, ensuring seamless integration with various devices.
This camera provides a straightforward and reliable solution for video calls through popular messaging applications. With its integrated microphone and adjustable height, you can easily position the camera at the ideal height and angle for your specific needs. Additionally, the built-in 3-level adjustable fill light enhances image quality in low-light environments.
The Fancy S Pro exceeds its utility by catering to various purposes. Whether you're engaged in live streaming, remote work, or distance learning, this camera elevates your content creation experience. It has proven to be valuable for meetings or live streaming.
One remarkable feature of the Fancy S Pro is its multi-position tripod. It allows seamless transitions between live presentations and showcasing documents, objects, or actions.
With the Fancy S Pro camera, you have the ability to stream and monitor a wide range of subjects. It also excels in the creation of step-by-step video tutorials and guides. All these practical uses make it an indispensable tool across various professional and personal contexts.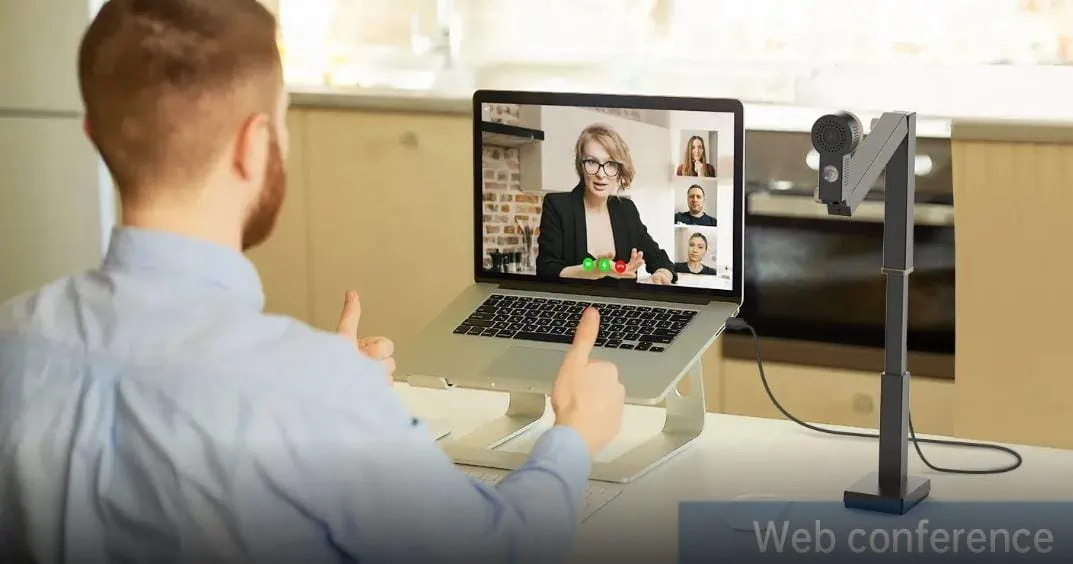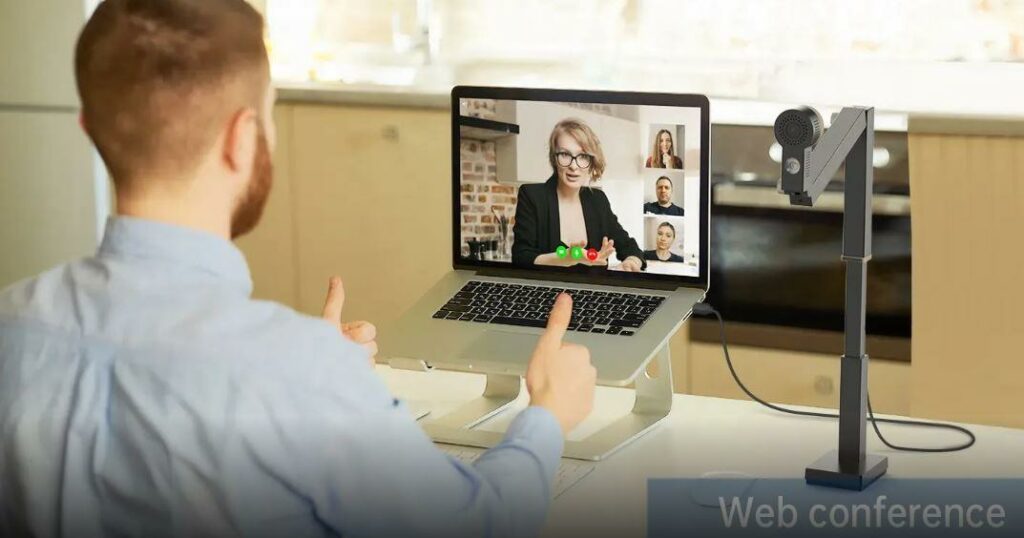 The Strengths of Fancy S Pro
The CZUR Fancy S Pro is a versatile and powerful device with several strengths:
Versatile 2-in-1 Document Camera and Webcam: The CZUR Fancy S Pro serves as both a document camera and a webcam, making it a versatile tool for various needs such as online teaching, business meetings, and live streaming.
Head Buttons: The physical header buttons on the CZUR Fancy S Pro provide easy access to its features and functions, enhancing user experience.
180° Mirror Rotation Button and Flexible Multi-Jointed Arm: These features allow for easy adjustment of the camera angle, providing flexibility and convenience to the user.
4K Resolution: With 4K resolution, the CZUR Fancy S Pro delivers high-quality images and videos, ensuring clear and detailed visual presentations.
Auto Focus: The autofocus feature ensures that the images and videos remain clear and sharp, enhancing the overall video quality.
3-Level Fill Light: This feature allows users to adjust the lighting based on their needs, ensuring optimal image quality under various lighting conditions.
12MP Camera: Unlike many other webcams, the CZUR Fancy S Pro boasts a 12MP camera, capturing more details and providing higher-resolution images and videos.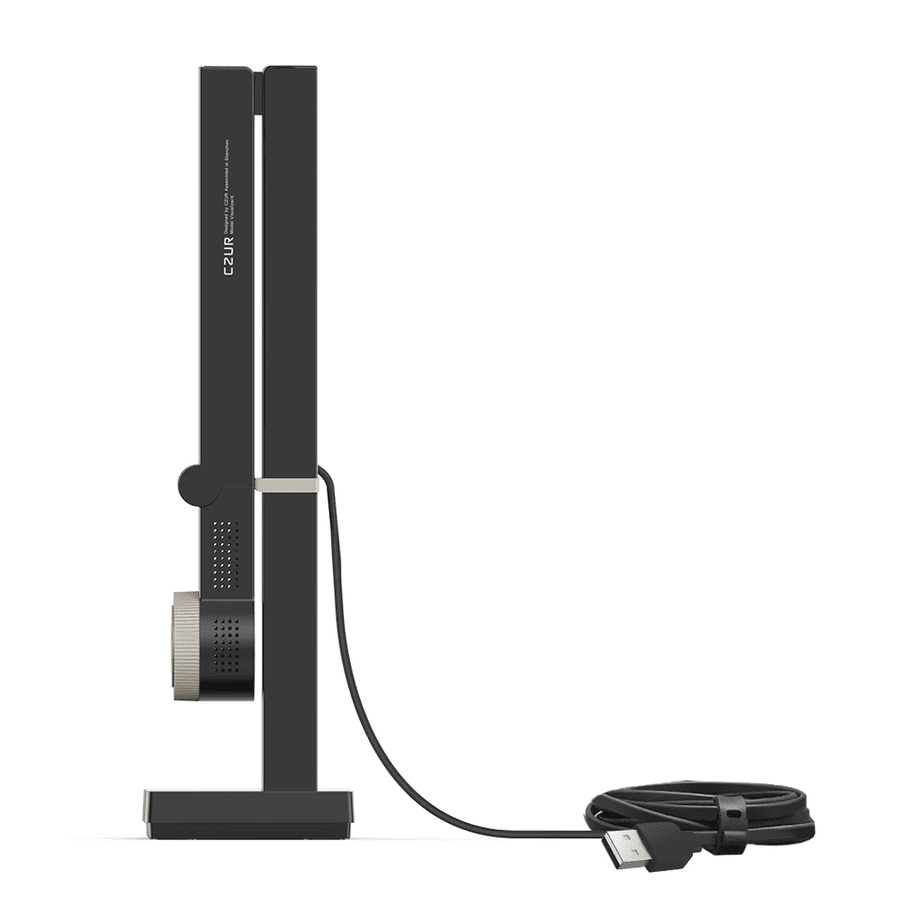 Feature-Rich Software:
The CZUR Fancy S Pro software complements the device with many functions. From annotation tools to real-time filters and advanced settings, this software enhances your creative and presentation capabilities, providing you with a comprehensive toolset for optimal performance.
The disadvantages of Fancy S Pro
Connectivity with tablets and cell phones is not supported; a computer and laptop are required.
Conclusion
The CZUR Fancy S Pro isn't just a gadget, it improves your online presence and online talk and is also valuable for the presentation of documentary material. It can be either a document camera or a webcam, has a very clear 4K image quality, and is easy to use. You can get it at 10% off using the code "FS."