In today's rapidly evolving digital landscape, the need for robust security measures is paramount. With the rise in popularity of cryptocurrencies, ensuring the safety of digital assets has become increasingly challenging. This is where the exciting field of Quantum AI comes into play. By harnessing the power of quantum computing and artificial intelligence, Quantum AI has the potential to revolutionize crypto security and fraud detection. In this article, we will delve into the intricacies of Quantum AI, explore its application in the realm of crypto security, and discuss its role in detecting and preventing fraudulent activities.
Understanding Quantum AI
Before we delve into the application of quantum Ai in crypto security, it is crucial to understand the basics of quantum computing. Unlike classical computing, which relies on bits to store information in either a 0 or 1 state, quantum computing utilizes qubits. These qubits can exist in a superposition, representing both 0 and 1 simultaneously. This unique property allows quantum computers to perform complex calculations at an exponential speed, making them ideal for tackling intricate encryption algorithms and cryptographic protocols.
Quantum computing has its roots in the fascinating field of quantum mechanics, which explores the behavior of matter and energy at the smallest scales. At the heart of quantum mechanics lies the concept of superposition, where particles can exist in multiple states simultaneously. This concept forms the foundation of quantum computing, where qubits, the quantum equivalent of classical bits, can exist in a superposition of states, enabling them to perform parallel computations.
Furthermore, quantum computers leverage another quantum phenomenon called entanglement. Entanglement allows qubits to become interconnected, so that the state of one qubit is instantly correlated with the state of another, regardless of the distance between them. This property enables quantum computers to process information in a highly interconnected and parallel manner, leading to their immense computational power.
When combined with artificial intelligence, Quantum AI emerges as a powerful tool in addressing the security challenges faced by the crypto industry. Artificial intelligence algorithms can analyze vast amounts of data, identify patterns, and make informed decisions. Quantum AI takes this a step further by harnessing the computational power of quantum computers to execute these algorithms with remarkable speed and accuracy.
Imagine a scenario where a quantum AI system is tasked with analyzing a massive dataset to detect anomalies or potential security breaches in a crypto network. Traditional AI systems would require significant time and computational resources to process the data and identify any suspicious patterns. However, with the integration of quantum computing, the quantum AI system can perform these tasks exponentially faster, enabling real-time threat detection and response.
Moreover, the parallel processing capabilities of quantum computers allow quantum AI systems to explore a vast number of possibilities simultaneously. This capability is particularly valuable in the field of cryptography, where the security of sensitive information relies on the complexity of encryption algorithms. Quantum AI can quickly evaluate the strength of cryptographic protocols and identify potential vulnerabilities that may be exploited by malicious actors.
It is important to note that the development of practical quantum computers and quantum AI systems is still in its early stages. Researchers and scientists are continuously working towards overcoming the technical challenges and limitations associated with quantum computing. However, the potential of Quantum AI in revolutionizing the field of crypto security is undeniable, and it holds promise for enhancing the privacy and integrity of digital transactions in the future.
The Current State of Crypto Security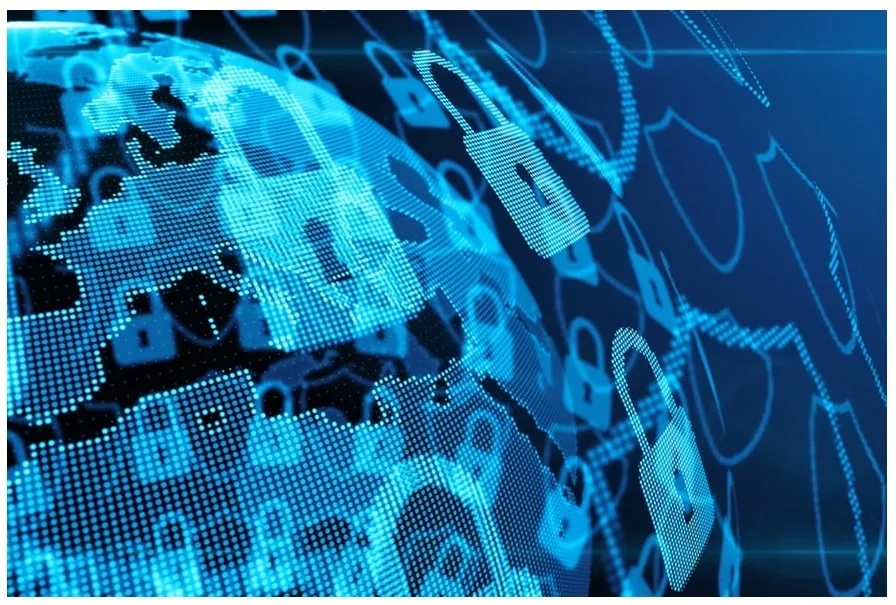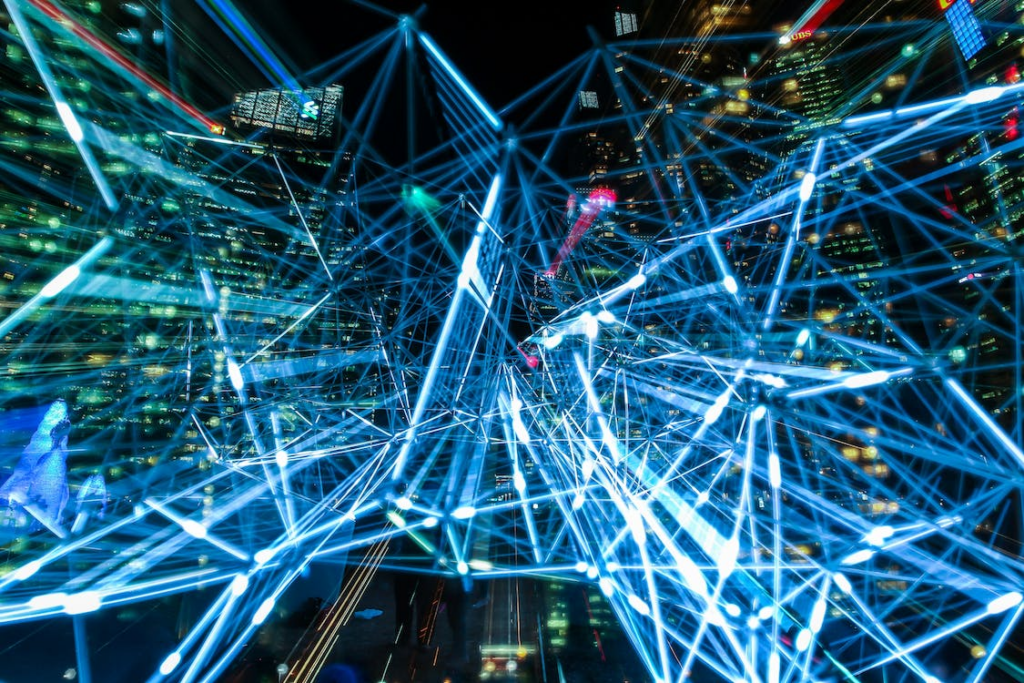 Traditional methods of crypto security, such as public key encryption and digital signatures, have served the industry well. However, as technology advances, so do the methods employed by malicious actors. The ever-present threat of cyberattacks demands innovative solutions to ensure the safety of cryptocurrencies.
Unfortunately, traditional methods alone struggle to keep up with the increasing complexity of cryptographic algorithms. Encryption, for example, relies on the computational effort required to retrieve a private key from its corresponding public key. As quantum computers continue to advance, their exponential computational power poses a significant threat to traditional encryption algorithms.
Traditional Methods of Crypto Security
Public key encryption, also known as asymmetric encryption, is widely used in the crypto industry. This method involves the use of public and private key pairs. The public key is used for encryption, while the private key is kept secret and used for decryption. However, the security of public key encryption is heavily reliant on the computational infeasibility of calculating the private key from the public key.
Digital signatures provide another layer of security. By employing cryptographic algorithms, users can verify the authenticity of digital transactions. However, the security of digital signatures remains vulnerable to attacks from quantum computers.
Challenges in Crypto Security
Cryptographic algorithms that are currently considered secure, such as RSA and ECC, could be rendered obsolete by the computational power of quantum computers. This poses a significant challenge to the crypto industry, as sensitive data could be exposed and digital assets could be at risk.
Furthermore, the emergence of quantum computers could potentially unravel the security protocols that underpin blockchain technology. The decentralized nature of blockchain has made it inherently secure, but the advent of quantum computers can undermine its resilience.
The Application of Quantum AI in Crypto Security
One of the most promising applications of Quantum AI in crypto security lies in enhancing encryption algorithms. By leveraging the computational speed of quantum computers, encryption protocols can be significantly strengthened. Quantum AI can identify vulnerabilities in existing encryption methods, enabling developers to rectify these weaknesses and stay ahead of potential attacks.
Enhancing Encryption with Quantum AI
Quantum AI can assist in developing and implementing quantum-resistant encryption algorithms. These algorithms are designed to withstand attacks from both classical and quantum computers. By analyzing vast amounts of data and employing advanced machine learning algorithms, Quantum AI can identify potential weaknesses in encryption schemes and propose new, secure alternatives.
Moreover, Quantum AI can play a crucial role in the distribution and management of cryptographic keys. Quantum key distribution (QKD) protocols utilize the principles of quantum mechanics to ensure secure communication channels. Quantum AI can aid in optimizing these protocols, making them more efficient and resistant to attacks.
Quantum AI in Private Key Security
Private keys serve as the foundation of crypto security. Protecting these keys is of utmost importance to prevent unauthorized access to digital assets. Quantum AI can play a vital role in securing private keys, both in terms of generation and storage.
Quantum AI algorithms can generate random and secure private key pairs that are less susceptible to brute-force attacks. Additionally, Quantum AI can provide new methodologies for securing private keys, such as utilizing quantum entanglement to create unbreakable encryption mechanisms.
Quantum AI in Fraud Detection
Beyond crypto security, Quantum AI can also revolutionize fraud detection in the digital realm. With the ever-increasing sophistication of fraudulent activities, traditional fraud detection techniques often fall short. Quantum AI presents an opportunity to enhance fraud detection methods and mitigate financial losses.
Identifying Fraudulent Patterns with Quantum AI
Quantum AI algorithms can analyze vast amounts of transactional data and identify patterns that indicate fraudulent behavior. By considering multiple variables and utilizing advanced machine learning techniques, Quantum AI can detect anomalies that may go unnoticed by traditional fraud detection systems. This proactive approach can significantly reduce the impact of fraud on individuals and organizations.
Quantum AI's Role in Real-Time Fraud Detection
Real-time fraud detection is crucial in preventing financial losses. Quantum AI can analyze and process huge volumes of data in real-time, allowing for instantaneous fraud detection and immediate action. By leveraging the computational power of quantum computers, Quantum AI can provide accurate and timely insights, giving businesses a competitive edge in safeguarding their financial interests.
The Future of Quantum AI in Crypto Security and Fraud Detection
As Quantum AI continues to mature, its impact on crypto security and fraud detection is set to grow exponentially. The potential developments in Quantum AI pose both exciting opportunities and potential threats to the crypto industry.
Potential Developments in Quantum AI
In the realm of crypto security, the development of quantum-resistant encryption algorithms will play a vital role. Encryption methods that can withstand attacks from both classical and quantum computers will ensure the longevity of digital assets.
Furthermore, the integration of quantum-resistant features into blockchain technology is an area of ongoing research. By utilizing quantum-resistant encryption and consensus mechanisms, blockchain can remain secure in the face of quantum threats.
Implications for the Crypto Industry
The successful integration of Quantum AI in crypto security and fraud detection will have far-reaching implications for the crypto industry. It will provide individuals and businesses with increased confidence in leveraging digital assets, knowing that their investments are secure.
However, this transformation also requires continuous research, collaboration, and vigilance. The crypto industry must adapt to these advancements and invest in the development of quantum-resistant infrastructure to ensure a secure and sustainable future.
Conclusion
In conclusion, Quantum AI holds immense potential in addressing the security challenges faced by the crypto industry. By harnessing the power of quantum computing and artificial intelligence, Quantum AI can strengthen encryption protocols, secure private keys, and enhance fraud detection methods. However, this journey is not without its challenges. The crypto industry must remain proactive in adopting quantum-resistant solutions to stay ahead of potential threats. The future of Quantum AI in crypto security and fraud detection is bright, and it is essential for all stakeholders to embrace these advancements and collectively work towards a more secure digital landscape.