It only takes one virus to slip through your firewall to breach your sensitive data and infect your system.
Hackers can even use ransomware to hold your personal data hostage unless you pay a ransom to get the information back, causing you to lose a huge amount of money.
The good news is that you can fortify your defenses against cyber threats by deploying robust cybersecurity software such as ReasonLabs RAV Endpoint Protection.
This review looks into the RAV Endpoint Protection key features and how these work to provide all-around protection for your personal devices.
What is RAV Endpoint Protection?
ReasonLabs RAV Endpoint Protection is a cybersecurity solution that provides enterprise-grade security and endpoint protection for personal devices.
The software runs on a multilayered Machine Learning (ML) engine and includes Next-Generation Antivirus (NGAV) to employ powerful defensive techniques to secure devices from cyber attacks and security breaches.
RAV scans your personal computer's system, files, apps, and more to spot threats and suspicious files quickly. You'll get comprehensive threat detection data in real-time, 24/7.
Main RAV Endpoint Protection features
A critical part of devising a cybersecurity plan is finding the right solution and evaluating whether its features can address your needs.
If you're considering RAV, look into the following RAV Essentials Package features.
Real-time threat detection and protection
The RAV Endpoint Protection's detection engine is supported by a database with millions of malware samples.
The database allows the solution to spot most malware variants and the latest ransomware and viruses accurately.
The software's quick removal feature works by scanning your computer's system. Then, it quickly quarantines suspicious files and processes or removes them entirely to prevent them from infecting and spreading across your system.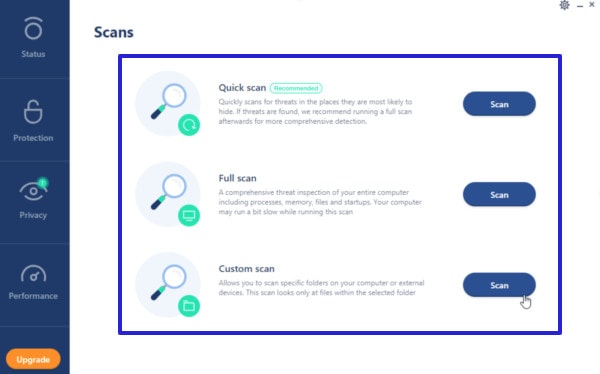 Use the software's quick, full, or custom on-demand scanning features to check your devices and computer for threats and suspicious processes.
The solution also offers microphone and webcam protection (available with the RAV Premium package).
It can secure your device's microphone and webcam from malicious actors using remote access apps and tools to try and listen in and invade your privacy.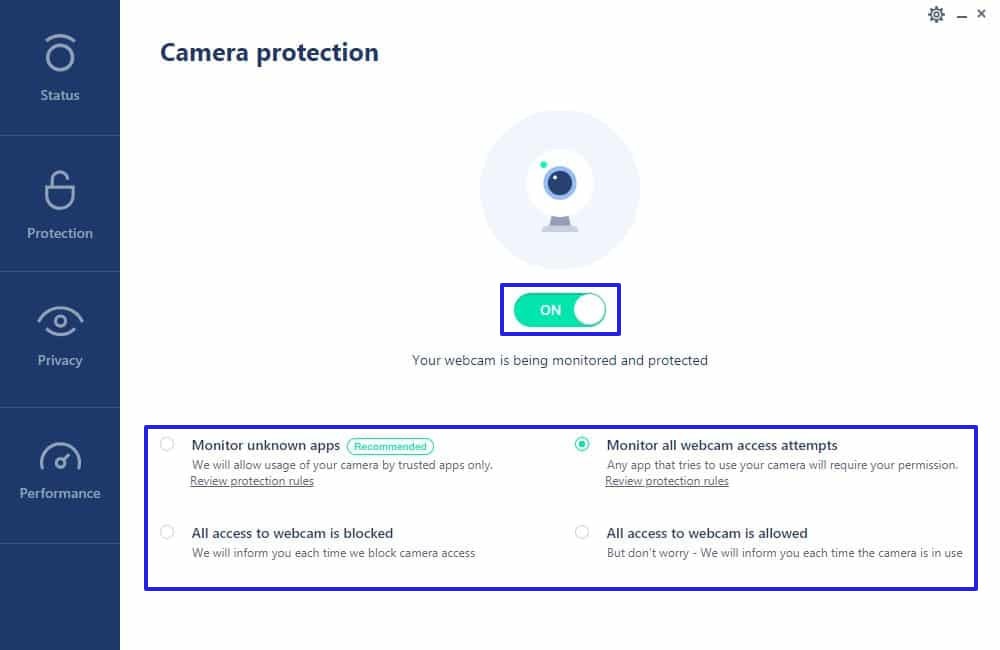 The camera and microphone protection feature includes sending notifications when it detects unauthorized access attempts, allowing you to check and block them.
Machine Learning (ML) and behavioral analysis
RAV Endpoint Protection uses ML and behavioral analysis techniques to "learn" how the device behaves and, in turn, provides highly accurate threat detection and extensive protection.
The software leverages ML to bring on precise algorithms to identify and preempt malware, preventing it from infecting your devices.
RAV ML engine can:
Sort through millions of files to detect and identify suspicious and potentially dangerous files
Spot patterns, recording them for reference to fortify protection
Make similar threat detection templates to identify and catch more malware types
RAV Endpoint Protection's ML-driven engine has powerful cybersecurity capabilities that allow proactive and real-time threat prevention and active attack response.
Endpoint Detection Response (EDR)
The RAV EDR provides 24/7 threat detection and response with real-time monitoring for active device protection.
The feature gives you end-to-end transparency and security for your processes and endpoints, which hackers can exploit and use as attack vectors.
Essentially, RAV EDR helps you detect vulnerable and infected endpoints, allowing you to respond and remediate quickly.
It offers a combination of ReasonLabs' ML engine and detection technology on top of the software's prevention methods within its Threat Intelligence Center.
The security feature can:
Use advanced cyber technology, including protection layers, to provide 24/7 threat detection and response
Scan and learn how malware work to determine your device's potential entry points and most vulnerable aspects
Attack threats and prevent (and handle) cybersecurity breaches by cleaning up and deleting viruses, worms, and other malware to protect your devices
Other vital RAV Endpoint Protection features include a malware vault and firewall management.
With the premium and elite packages, you can get more advanced features, such as ransomware protection and RAV Virtual Private Network (VPN).
How to install RAV Endpoint Protection
Follow the steps below to install the software on your Windows computer.
Step 1: Once downloaded, click the file on the browser (or on your Downloads folder) to run it.
Step 2: Click Install on the prompt to continue to the next step.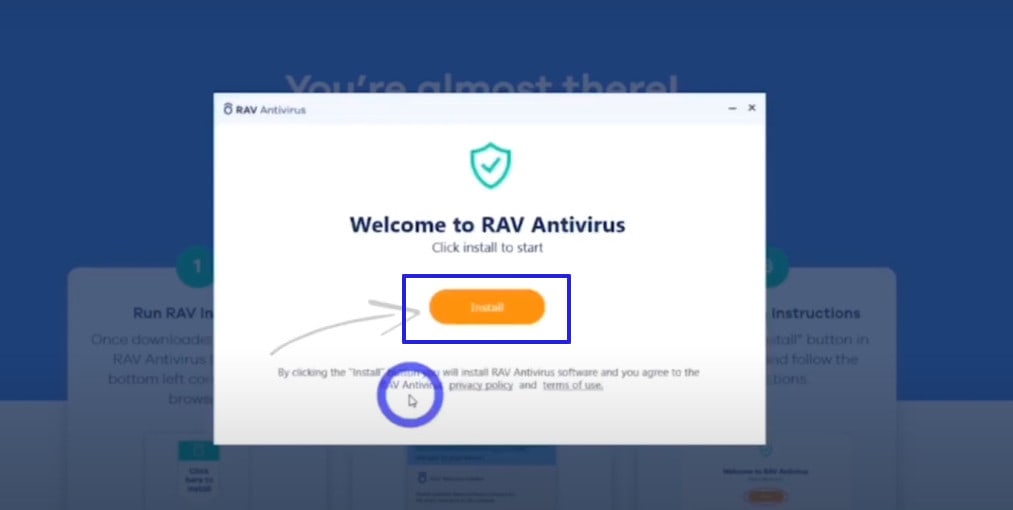 If asked, click Yes or Allow to let the software make changes to your system and continue the installation.
Step 3: The software automatically launches after it's done installing. You can also double-click the desktop shortcut icon to open it.
The software will automatically run a quick, initial scan of your computer's system, including your Downloads, Memory, Browsers, Startups, File System, and Programs.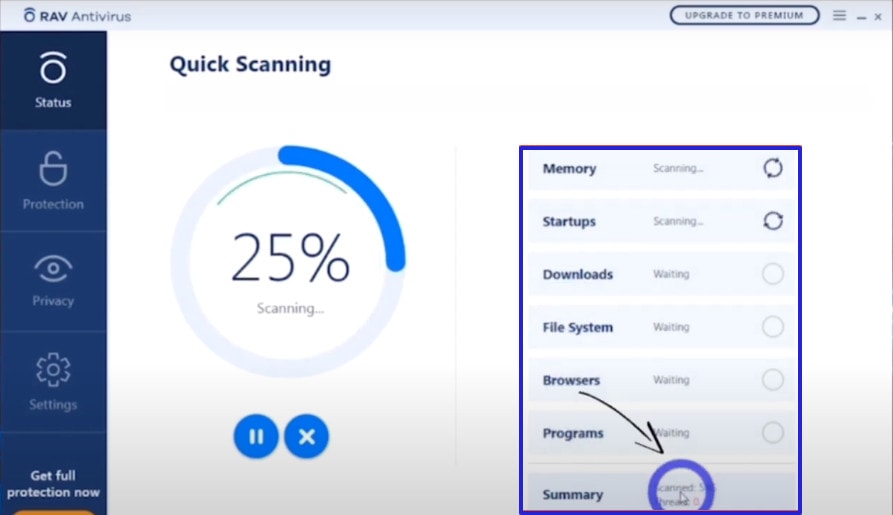 Step 4: Click Summary to see a list of discovered viruses, threats, and other malware.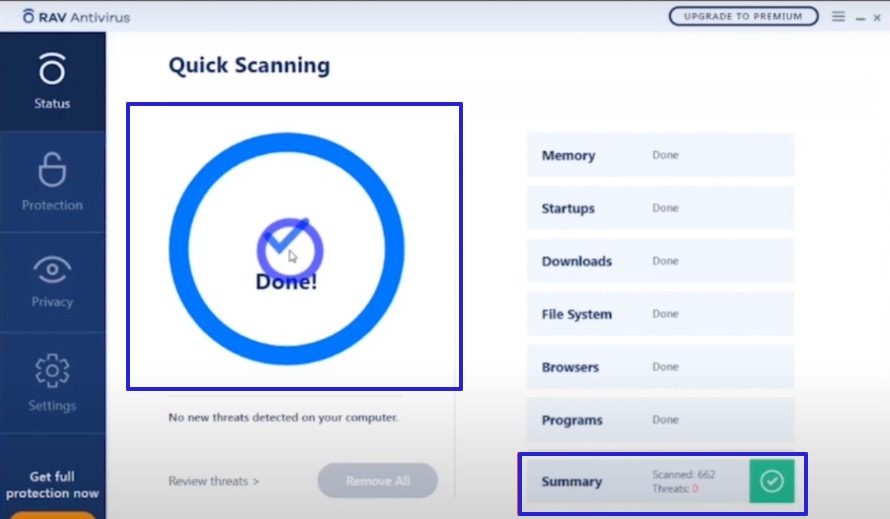 You'll see the Scan results and you can take the appropriate actions for optimum protection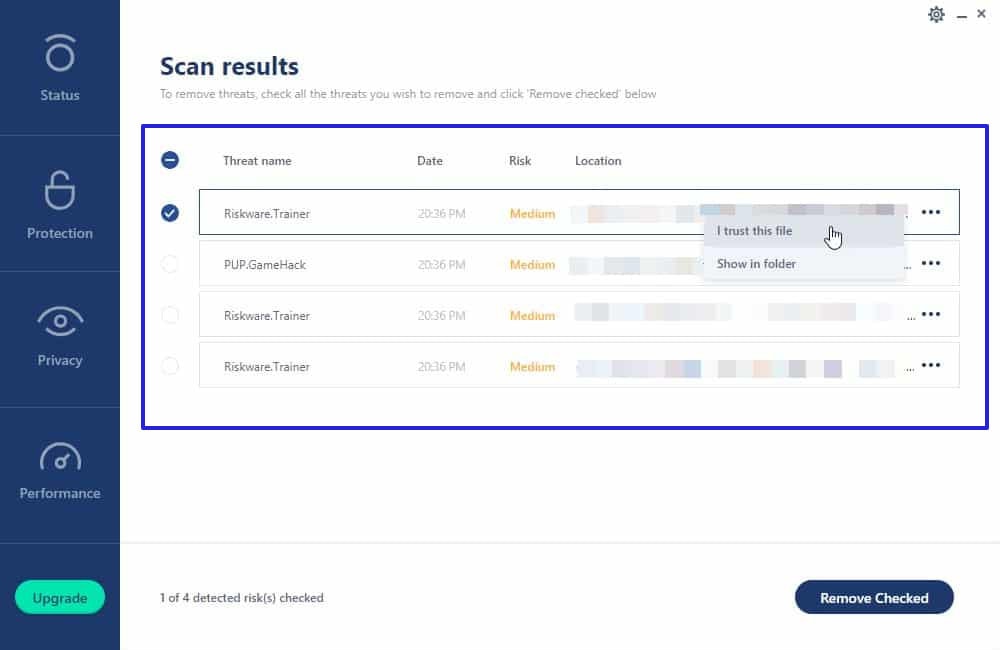 Pricing
The basic version of the RAV Endpoint Protection is free-to-use and includes all the necessary features for antivirus and anti-malware defense.
To access more features, you'll need to upgrade to paid versions of the software. Pricing varies by location.
Get reliable endpoint protection
No cybersecurity solution can guarantee 100% protection from cyber threats.
However, you can deploy reliable endpoint protection software to beef up your security, reduce risks, and safeguard your devices better.
With its powerful threat detection technology and ML engine, RAV Endpoint Protection can be your best bet to achieve robust, end-to-end protection.