1. Integration with holographic technology
How will that happen? No idea.
But it's easy to imagine an experience where it feels like you're able to reach out, connect, and "touch" anime characters on screen.
So imagine you're watching Dragon Ball Z for example.
The way I picture it is: while you're watching DBZ, you'll be able to interact with the characters. As if they were sat right beside you.
And possibly even shake hands with the characters on screen. As a result of Holographic technology, or a mixture of other tech that makes the impossible into something possible.
Or maybe with the use of Holographic tech, you'd be able to pause an anime show, and have the character projected as a hologram in real life.
Giving you the opportunity to interact with that character in multiple ways.
From what I can imagine, there are so many different possibilities.
And it's easy for me to see something like this happen in the future.
2. Realistic visual experiences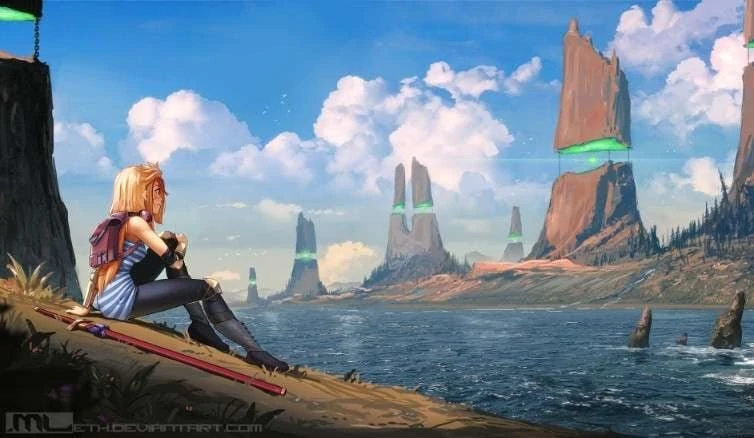 Image courtesy of wallpapermaiden.com
With technology, it's easy to imagine the art style being able to "pop out" because of realism and graphics.
This is likely to happen through innovations with Television screens, computer screens, and any type of screen that allows you to "watch" an anime series.
And maybe innovations with production as well when creating an anime series.
So imagine you're watching your favorite anime series.
Now imagine the experience is so "real" that it feels as if you're in the same room as the anime characters.
I'm not sure "how" this will come about, but in my mind the picture is clear.
And with the way technology is growing, it won't surprise me when something like this is possible.
I can only imagine how mind-blowing it will be to experience it first hand.
That takes me to my next point….
3. Virtual Reality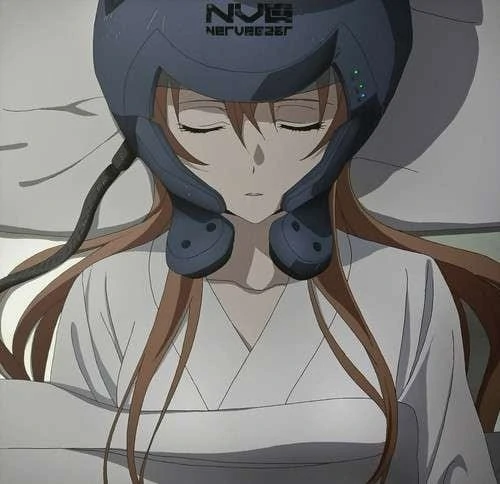 This is already happening as we speak, and will come to fruition in no time.
Within the next 10 years Virtual reality will be so big it's unbelievable to think about.
But I digress.
At some point in the future, virtual reality will be common place in the anime industry.
I can imagine it being an "addition" to the anime you're watching. Kind of like an accessory that helps you better experience the "main" product.
And if that's true, just imagine what it would feel like to explore the worlds of your favorite anime shows.
Through nothing more than a virtual reality headset.
In general, VR is used for virtual worlds created by the creators.
But In the anime industry I believe they can take it even further. By taking the worlds seen in anime's, and planting it into a virtual reality headset for fans to experience.
You can only imagine how much more powerful it would be to experience your favorite characters in "real" life.
Role of Technology in highest grossing anime film of all time
"Your name" has always been at the top of finding in many anime streaming websites. It was released in 2016 and is currently the highest-grossing anime of all time with $359,889,749 generated in gross value. "Your name" is a Japanese animated romantic fantasy drama anime written and directed by Masashi Ando. This anime captures the attention of anime streaming fans globally and become:
The highest-grossing anime of all time in Japan
The fourth highest-grossing film of all time in Japan
The 14th highest-grossing non-English film worldwide
The eighth  highest-grossing traditionally animated film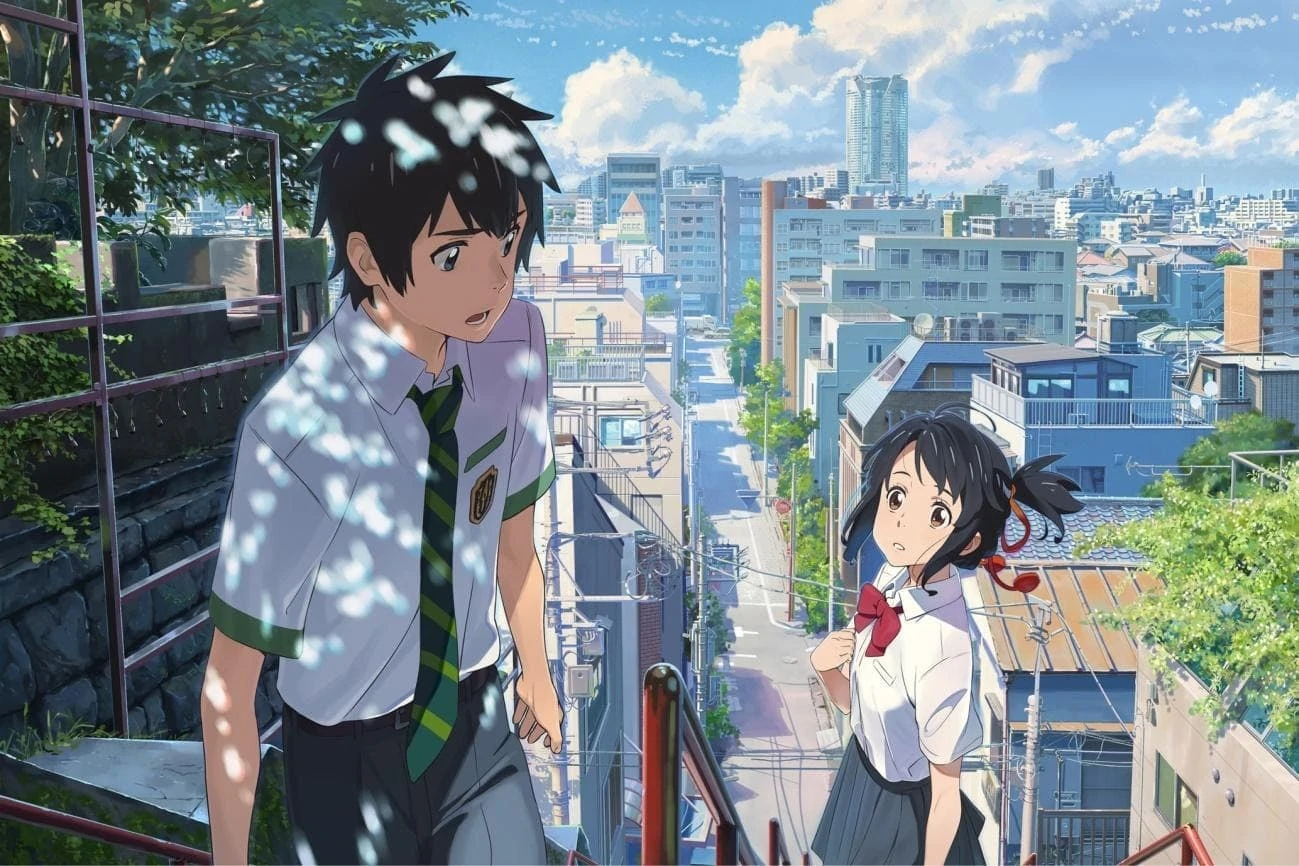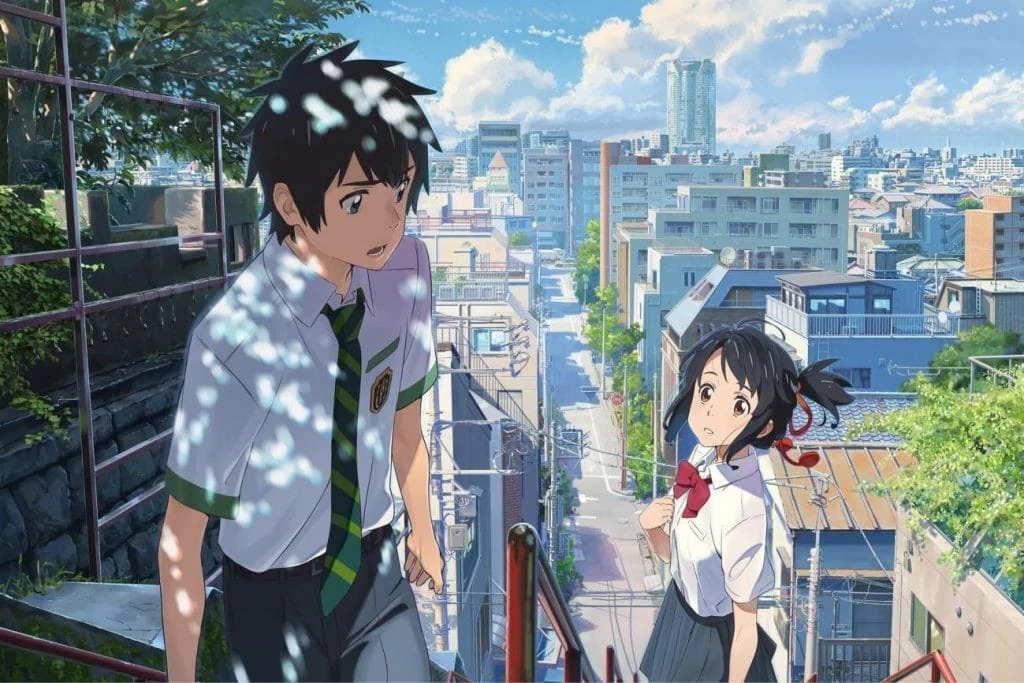 Your name has a confusing plot. Source: Báo Người Lao Động
Not only commercially successful, the anime also received many awards, including the Best Animated Feature Film Award At 49th Sitges Film Festival, the 2016 Los Angeles Film Critics Association Awards, the 71st Mainichi Film Awards, the 40th Japan Academy Prize for The Best Animation of the Year.
Its Japanese name is "Kimi No Na Wa" and it is about the story of two people, the girl Mitsuha and the boy Taki, who switch their bodies randomly. The story itself is a little bit confusing for the first time watching, which is one of the reasons why people are hunting for websites for this anime streaming.
Its structure is quite complicated, leaving confusion for the first-time anime streaming. Many people have to watch the film twice to better understand its structure and its timeline. Mitsuha exists three years before Taki and in the day a star fell, they changed their bodies. They do not know each other and live in different areas but there is an invisible link between them. They have to adjust to their lives, Mitsuha tries to learn to become Taki and vice versa. And then these schoolers successfully build a connection between them by leaving notes, messages and an imprint so that the other can better fulfil his/her tasks in the other's body.
The anime ends with Taki and Mitsuha finding each other. Before this, they forget one another. The years pass and they always feel that they have forgotten someone important in their lives but cannot find out who is this person. After that, they pass by on a train, feeling the link between them and chase each other and ask for the other's name.
Spirited away
Ranking second in the list of highest-grossing anime is "Spirited Away" ("Sen to Chihiro no Kamikakushi" in Japanese). This anime is one of the most seeking ones in anime streaming sites. Generating the gross revenue of $347,742,810 from its launch in 2001, we can see how this Japanese anime has placed its dominance in the anime world. Spirited Away is an animated coming-of-age fantasy film which was written and directed by Hayao Miyazaki. Several entities were participating in its animation, including Studio Ghibli for Tokuma Shoten, Nippon Television Network, Dentsu, Buena Vista Home Entertainment, Tohokushinsha Film and Mitsubishi.
This anime is not only successful when it comes to commercial but also win many awards, including:
The Academy Award for a Best Animated Feature at the 75th Academy Awards ("Spirited Away" is also the first non-English animated film to win this prestigious prize)
The Golden Bear at the 2002 Berlin International Film Festival
Top 10 on the British Film Institute's list of "Top 50 films for children up to the age of 14"
The fourth-best film of the 21st century (voted by 177 film critics globally)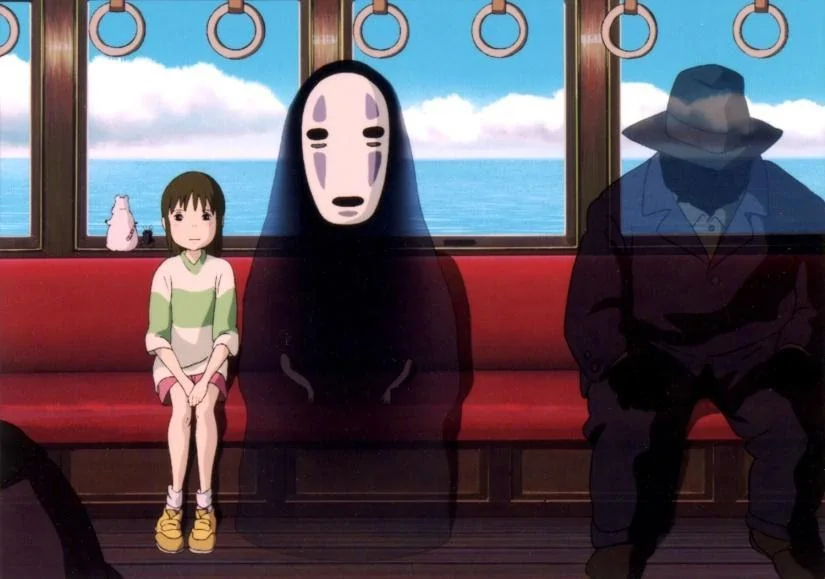 Chihiro Ogino and the world of Kami. Source: Ryuu-chan WIKI
This anime dominating anime streaming websites is about a girl named Chihiro Ogino. She is ten years old and is on the way to a new neighbourhood. By an accident, her parents are turned into pigs and they are forced to enter the world of Kami (spirit in Japanese Shinto folklore). She works in a bathroom, trying to find ways to free her parents.
So why this anime is loved so much and receive much support in both cinema and anime streaming websites? Of course, there must be some reasons for this.
The very first reason comes with it is hand-drawn, which means that every character, every scene and every frame is drawn and painted by artists. Not many people can realize the difference between hand-drawn animation and the computer-made one. All these efforts make Spirited Away is such a perfect animation.
Besides, even it is considered as an anime for children, Spirited Away is extremely popular in all ages. In anime streaming websites, most audiences watching this animated film is not the children but the adolescent and the adult. This film does not divide characters as the good and the bad like in many children animation. And this is what makes it outstanding from others. fcine help you to watch high-quality "Spirited Away" without any advertisements.
Anime has placed its dominance in the film industry for years with many commercially successful anime. And with the development of technology and the increase in the number of anime streaming websites, anime will be on its march.