Saudi Arabia, the biggest nation in the Middle East, captivates travellers with its abundance of natural beauty, varied cultures, and rich historical background. Everybody can find something they like! The summers in this young nation are hot and dry, while the winters are milder but still rather chilly. The nation offers the ideal fusion of historical monuments, scenic locales, cultural events, and undiscovered adventures. Admire artefacts spanning many centuries in Saudi Arabia's top historical sites, which are located in Kabba, Jeddah, and Riyadh.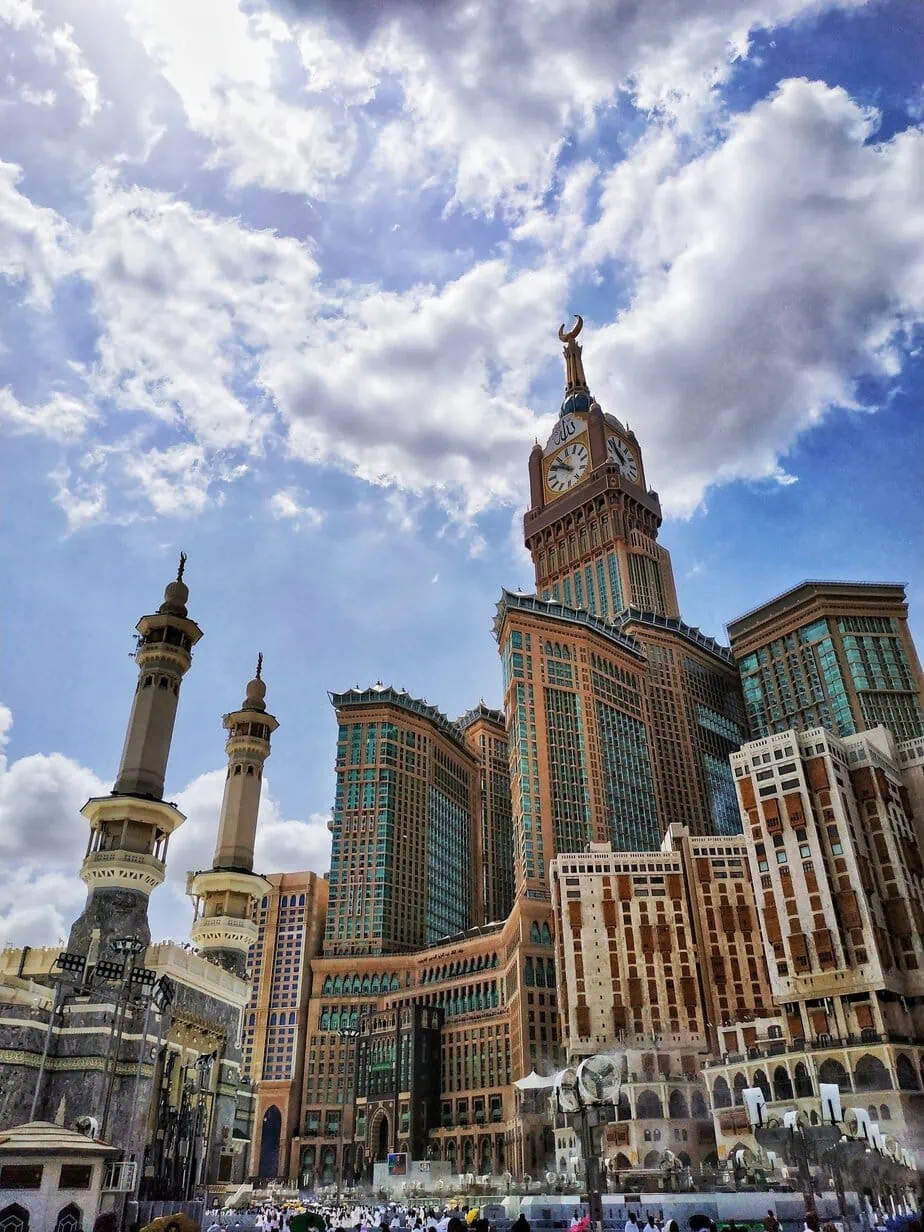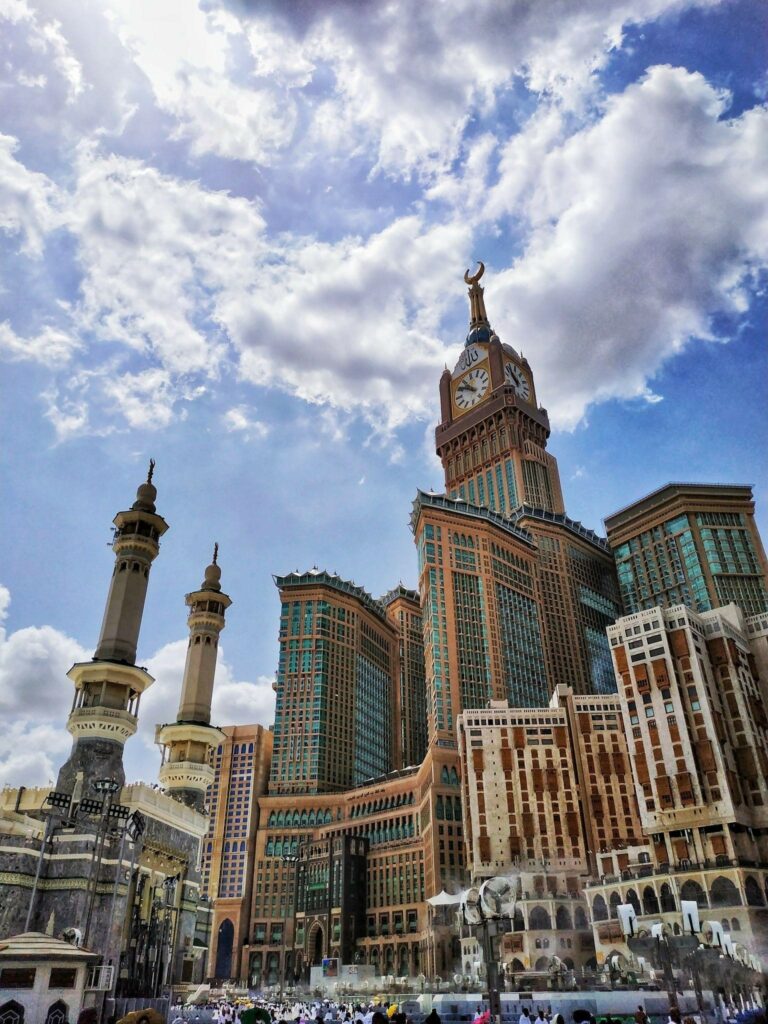 Image Resource: unsplash.com
To ensure that your vacation to this nation is the most memorable, try to book airline tickets around one of Saudi Arabia's cultural events. Tourists looking for off-the-beaten-path experiences in Saudi Arabia can focus on the country's many historical and cultural gems. These are spread out over the deserts and the Tabuk area. Explore the sights and learn about the culture of this interesting nation.
Half Moon Beach, Al Khobar
The Persian Gulf's crescent-shaped beach ought to be at the top of your list of Saudi Arabia's beaches to visit. You may enjoy the stunning view of the lake, the powder-soft white sand, and the people enjoying various water sports at this lovely location. There's swimming, parasailing, boat riding, and other exhilarating water sports for you to attempt, or you can just kick back and enjoy the sun.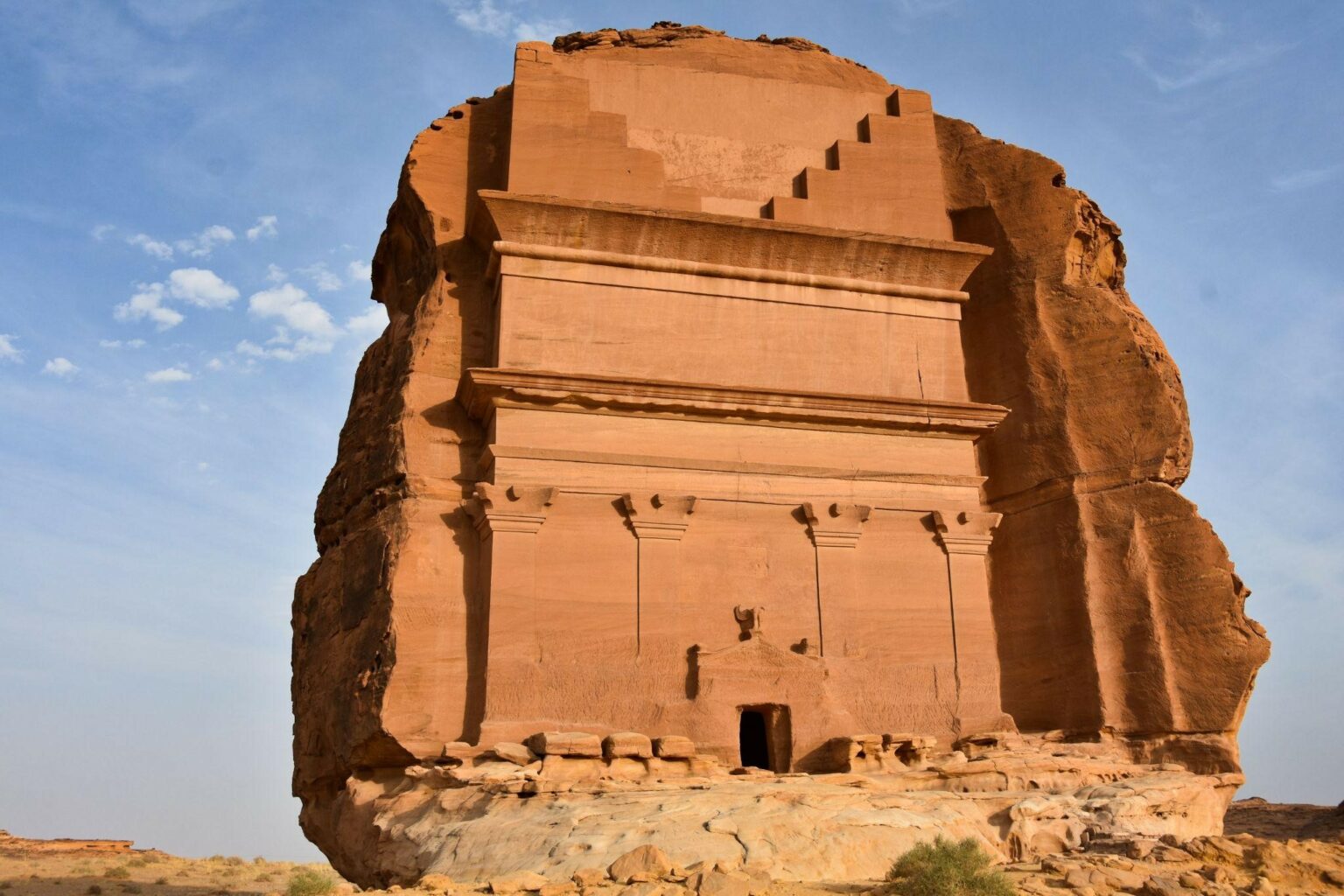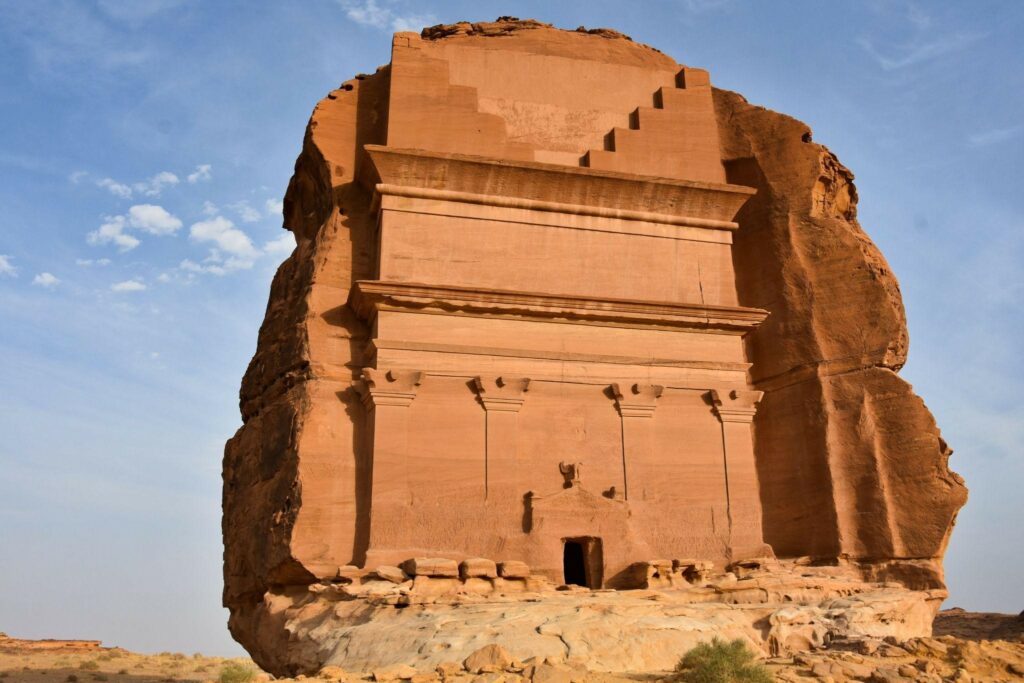 Image Resource: en.wikipedia.org
The Lonely Castle, also known as Qasr al-Farid, is one of Saudi Arabia's most ancient and significant tourist destinations. Built in the first century CE, this ancient and destroyed castle has an amazing antique construction, albeit the lofty front was never completed. Despite its reputation as a fortress, Qasr al-Farid is really a mausoleum located inside the Nabatean city of Hegra.
Shopping is always a must while visiting Saudi Arabia. One of the most popular tourist destinations in Saudi Arabia is Al Nakheel Mall in Riyadh, where you can discover a variety of fashion brands, shopping accessories, and other items to satisfy your need for an exceptional collection. The mall is a fun spot to spend New Year's Eve if you will be in the city for the celebration.
Riyadh is a shopping paradise, where all travellers must visit Deera Souq. Al-Thumairi Souq, another name for Deerah Souq, is located on Thumairi Street. One of the oldest and most famous markets in Saudi Arabia, Deerah Souq is an ideal place to buy souvenirs and authentic Arabic artefacts. The market adds a vintage twist and is a very old place that lets you learn more about the city's past.
Islands are among Saudi Arabia's most popular tourist destinations, providing a relaxing blend of luxury, leisure, and beauty. Umm al-Qamari Island is a stunning destination that draws in nature enthusiasts looking to unwind. The Saudi Arabian island is a wonderful place with a lush wildness and a multitude of migrating birds. The remarkable bio-diversity of Umm Al Qamari Island, which includes corals and exotic vegetation, is surprising given the island's dry environment.
Al Masjid an Nabawi, Medina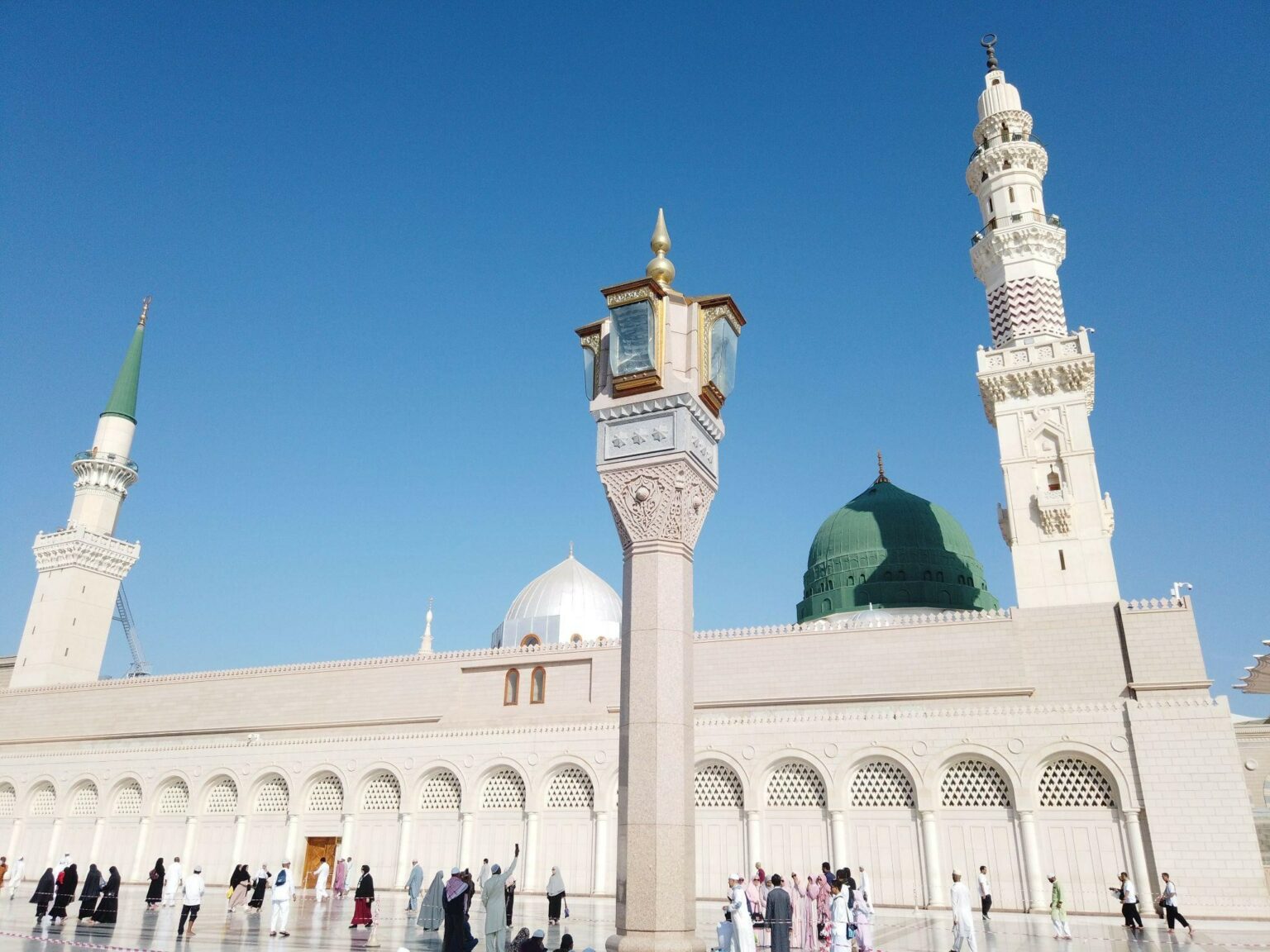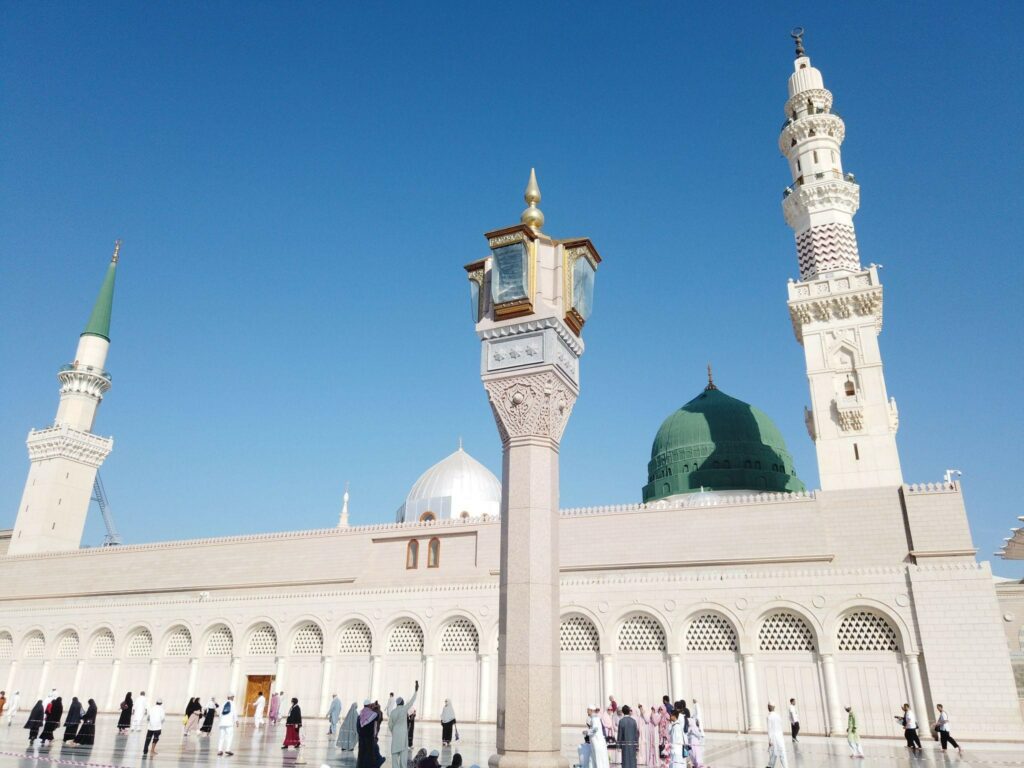 Image Resource: unsplash.com
The Holy City will enchant you beyond belief. When you visit Al-Masjid An-Nabawi, one of Saudi Arabia's holiest sites, you may really sense the presence of God. Medina, the second holiest city in Islam after Mecca, is the spiritual and cultural heart of Islam. Not only is Medina one of Saudi Arabia's top tourist destinations, but it was founded by Prophet Muhammad, who moved from Mecca to settle here permanently.
Al-Asfar Lake, Umran City
Al Asfar Lake is stunning and captivating when seen for the first time, having been named a UNESCO World Heritage Site. A picturesque pool of water flourishing among the golden, arid sand dunes is a sight to capture on camera. One of the must-see destinations in Saudi Arabia. There are many famous spots to see there. The lake is itself a very enjoyable place, but its surrounding lush flora, full of water, and stunning dunes make it much more so.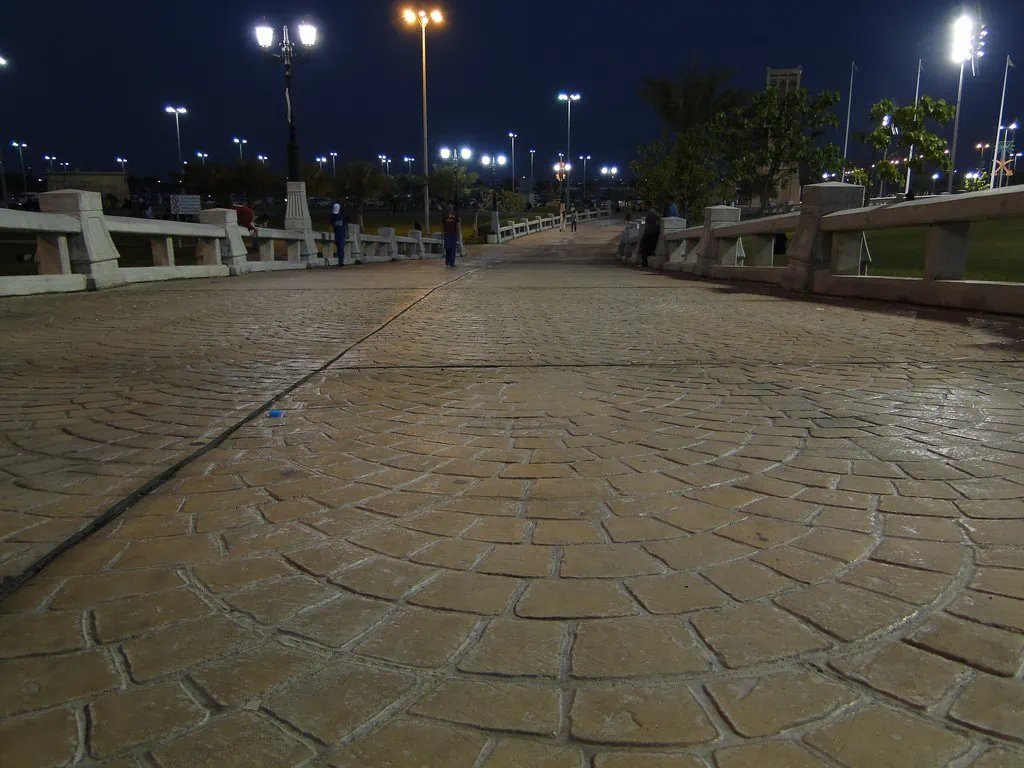 Image Resource: en.wikipedia.org
One of the most famous places in Saudi Arabia is the Dammam Corniche which offers breathtaking views of the sea. Interesting cafes and cosy restaurants on the beach are the highlights of the Corniche's colourful charm. Located in Saudi Arabia, Dammam Corniche is ideal for urban dwellers or tourists looking for a quiet place to spend memorable time with their loved ones
Aseer National Park, Abha
Asir National Park, the country's first national park, is one of the most beautiful landscapes in Saudi Arabia. With more than 300 rare and native wildlife species, the park is well known for its scenic beauty. Aseer National Park is home to the highest mountain in Saudi Arabia, reaching 10,522 feet. Since the park opened in 1980, it has been a major attraction for all outdoor enthusiasts.
Al Nakheel Beach, Al Jubail
Travellers from all over the world come to Jubail's Al Nakheel Beach to relax and rejuvenate in the city's otherworldly scenery. This beach is one of the largest beaches in Saudi Arabia because of its picture-perfect nature: soft white sand, crystal clear water, and lush foliage of palm trees This beach is often called Palm Beach and derived its name from the numerous palm trees there.
One of Saudi Arabia's most fascinating urban areas, Al Ula is sometimes described as a living museum due to its many well-preserved tombs, exposed sand dunes, ancient settlements and monuments. Therefore many of the City's attractions need more than a passing tourist glance to feel any real appreciation for them. However, Winter Park should be your first and only choice if you are looking for a good time in Al Ula.
Conclusion:
Explore Saudi Arabia's famous cities, sights and museums and learn more about the country's rich heritage. With so many sightseeing options and activities, a trip to Saudi Arabia is the perfect way to relive the country's splendour, immerse yourself in its culture and discover its rich history. The Kingdom of Saudi Arabia is quickly becoming a major destination for history and culture buffs.