The quality of your company's online presence affects conversions and the bottom line. Despite the prevalence of social media, a website is still the bedrock of lasting success. It is crucial for brand recognition, credibility and consistent sales. Designers working on corporate websites must leverage the best practices and tools. Discover seven vital aspects to include in your plan in 2022.
First impressions are crucial, and the quality of your site can make or break your business. Professional corporate website creation services help companies surpass the competition and boost revenues for years to come. Designers consider a plethora of factors, including these seven mandatory points.
1. Planning and Design Based on Outcomes
Any development project starts from in-depth research of the client's goals, industry, and vision. The purpose must be specific, as it guides all subsequent work. As any business depends on its target audience, it is vital to examine their online habits and preferences.
After the insights are collected, your team can visualize the end result and create a detailed plan of action. Design, marketing, and maintenance must be planned in detail.
Developers also integrate mechanisms for tracking returns. These include marketing automation that tracks conversions and traffic, and scripts like Google Analytics.
2. Impactful Home Page
On a well-designed website, users can open the homepage from any other page in one click. It is the face of your web identity, even if you link marketing campaigns to different landing pages. Users will still go to the homepage to form an opinion about your company.
Develop a strategically built page that will convey credibility, attract attention and help you outshine the competition. It does not matter what industry you work in — the quality of design is paramount.
Homepage development must be based on insights gathered at the research stage. Your homepage is only as good as your messaging, offers and features. Every detail matters: customer engagement tools like AI-powered live chat, testimonials, security badges, etc.
3. Content is the King
High-quality content is the cornerstone of credibility in the digital space. Write for humans, not Google algorithms. Whatever you post must be relevant and valuable to the reader. No black-hat practices, no misleading headlines.
Good content informs, educates and attracts visitors. It propagates your brand message into their minds, prompting them to choose your company over competitors again and again. Users do not like explicitly salesy messages — want to learn about long-term value and tangible benefits.
Content and SEO
The quality of content is the foundation of SEO (search engine optimization). It includes strategies and tools for boosting visibility on the SERPs (search engine results pages).
Google ranks websites based on 200+ factors. All of them correspond to its ultimate mission — providing relevant, credible and valuable information to every user whatever they search for.
SEO drives sales as potential customers will notice your brand in their search results. For example, with a successful strategy, you can enter the "local pack" — the listing of the top four businesses in your area.
Other Ways to Drive Sales
SEO is not the only way content contributes to the bottom line. It also underlies SMM (social media marketing), as posts on popular networks are linked to specific landing pages. For the same reason, content is behind every PPC campaign. What users see after clicking on your ads determines the conversion rate.
4. Navigation for Flawless Customer Journey
Consumers have grown accustomed to flawless navigation, so poor information architecture causes a lot of damage. Make sure your visitors can find what they are searching for in a flash.
Basic navigation requirements for a web page include the following components. Each dictates a distinct look and positioning:
Access to one level above (parent section);
Access to one or more levels below;
Access to other pages within the same section;
Easy return to the home page.
5. Excellent Graphics and Responsive Design
Visual aesthetics create a lasting impression and solidify your web presence. Instead of stock images copied to millions of sites, add professional photographs conveying your brand identity. Good design is unique and personalized. It results in a lower bounce rate, more time spent on your site, improved conversions and more referrals.
Designing for laptops and PCs is not enough. The majority of customers discover products and services on the go from mobile devices. The way your catalogue looks on a tablet or smartphone can drive or hinder sales. Cross-device friendliness is key.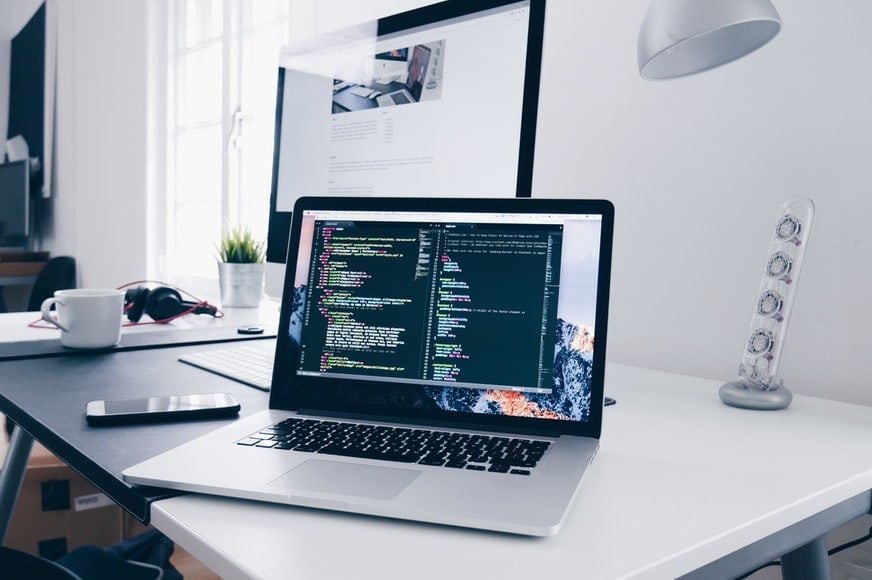 6. Reliable Security
With DDoS attacks and data breaches making headlines, you cannot afford to ignore online defence. Protect your customers' data from hacking with a comprehensive strategy. The absence of encryption is a major put-off. Experienced online shoppers know they must not share information with a page unless its URL begins with HTTPS. SSL Certification is crucial for any business that deals with payments or stores personal information. However, there are many more vulnerabilities you must address, including spam.
Did you know that the activity of spambots, if left unchecked, may lead to blocking of your own IP? If some malware infiltrates your site, Google will block users from trying to access it. Therefore, build a strong all-round system of defence and offer quick fixes.
7. Effective Digital Marketing
A powerful and visually appealing website is just the beginning. You need digital marketing to stand out in your niche. Successful strategies combine inbound and outbound techniques that promote offerings to users. Your website must include special elements like calls to action, offers, and lead magnets.
As mentioned above, content is crucial for SEO. Effective use of keywords, focus on value, and mobile responsiveness are essential. However, digital marketing is much broader. It includes a plethora of other activities off-site, such as social media promotion.
Social media networks connect billions of people and expose businesses to massive audiences. Facebook allows you to fine-tune campaigns using dozens of audience factors, from demographics to religious beliefs. All ads must lead to relevant landing pages. Make sure they please the eye and drive sales!