With 90% of consumers finding marketing content personalization appealing, behavioral triggered emails can be the most effective way of sending emails while increasing your conversions and engagements. Their ability to send customized messages to the right person at the right time ensures that your emails are not only relevant but also provide optimum value to customers.
According to a study by Epsilon, triggered email messages have a 74.9% higher open rates and 161.9% higher click-through rates than traditional bulk emails. So, if you wish to be ahead in the race of email marketing, leveraging behavior triggered emails is the key.
What are behavior triggered emails?
Behavioral emails facilitate the sending of automated and targeted emails to the subscribers on the basis of their interaction with your business across multiple channels. Simply put, triggered emails come up with an expected and appropriate reaction based on every interaction that a customer has with your company.
7 Ways to use behavioral triggered emails
Now, let's take a look at the various ways to make use of behavioral triggered emails to boost your engagement and sales.
1. Nurture your leads
The first time visitors at your website might not make a purchase from you. However, if you provide them with something of value, the chances of them giving you their email address become higher. This, in turn, can help you nurture and market your products with their permission.
Simply put, instead of trying to sell with a salesy pitch, it is better to approach them with lead nurturing. It gives you the opportunity to remain on your prospect's mind and increases the likelihood of converting them into customers. From educating prospects and making offers to delivering useful content that increases interest, there are a lot of ways that can help you nurture your lead. See how this lead nurturing business email template from Wave is helping customers understand how easy it is to use their app, thereby encouraging them to try it.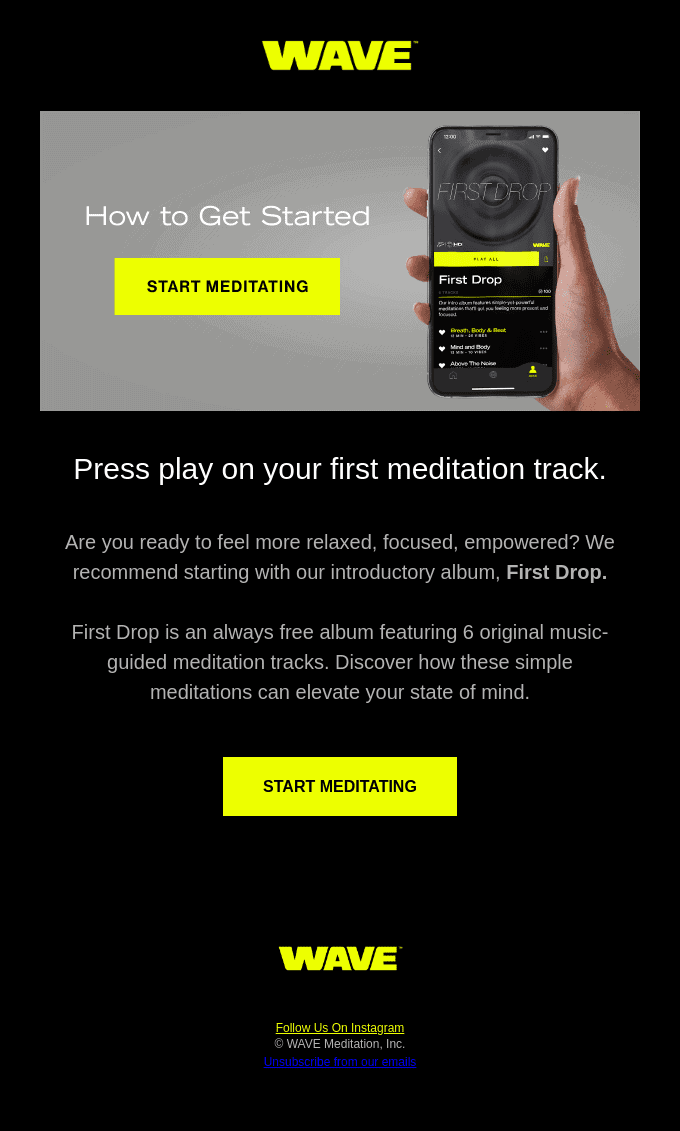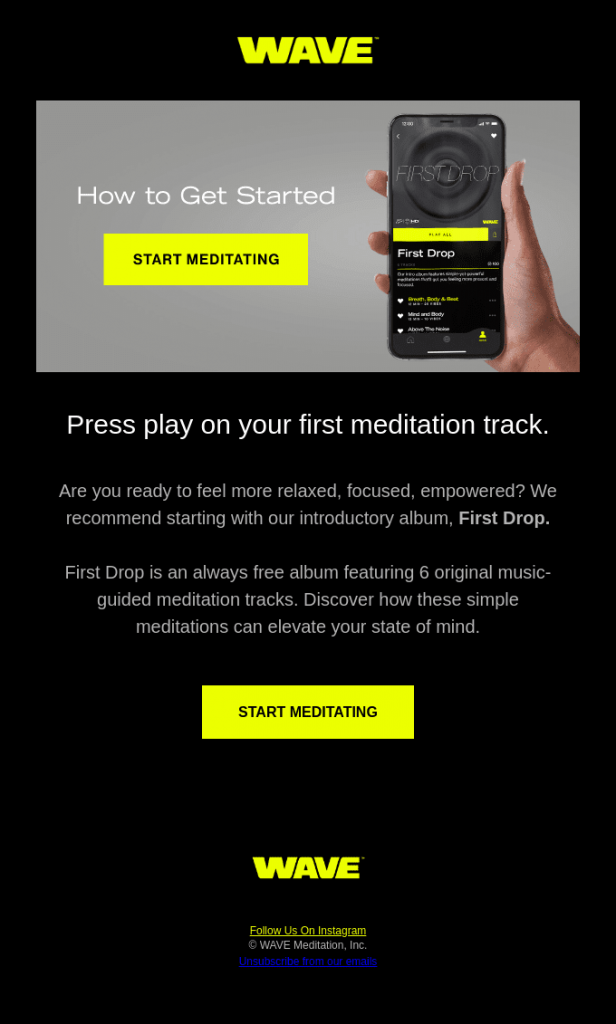 Source: Really Good Emails
2. Follow up with an abandonment email
Abandoned cart emails can work wonders for your email marketing campaign. Do you know sending three abandoned cart emails results in 69% more orders? So, it surely is a great way of boosting revenues.
Cart abandonment emails work on the basis of an action your customer took (or perhaps didn't). Emails triggered after cart abandonment doesn't only strengthen the engagement but also encourages the recipient to go ahead with the purchase. All you need to do is include a friendly tone while offering helpful assistance. Take some inspiration from the cart abandonment HTML email template of PERIGOLD.


Source: Really Good Emails
3. Welcome new subscribers with an onboarding email
With an average open rate of welcome email being 82%, leveraging it the right way can give you an edge over competitors in no time. Welcome emails are a great way of creating goodwill and work smoothly towards establishing a connection with the new customers onboard.
From educating your recipients about your brand's value proposition to providing helpful information and resources tailored to their interests, a welcome email can help you do it all. Simply put, handling welcome emails in an apt way can establish a long-term relationship and build trust in your customer base. Take a look at how Storehouse does it with a personalized welcome email.

Source: Really Good Emails
4. Ask for feedback through review and testimonial email
Reviews and testimonial emails can be a great tactic to build customer loyalty. By asking for feedback, you can make your customers feel valued while getting a deep insight into their opinion about your products and services. See how Target does it in a simple yet effective way.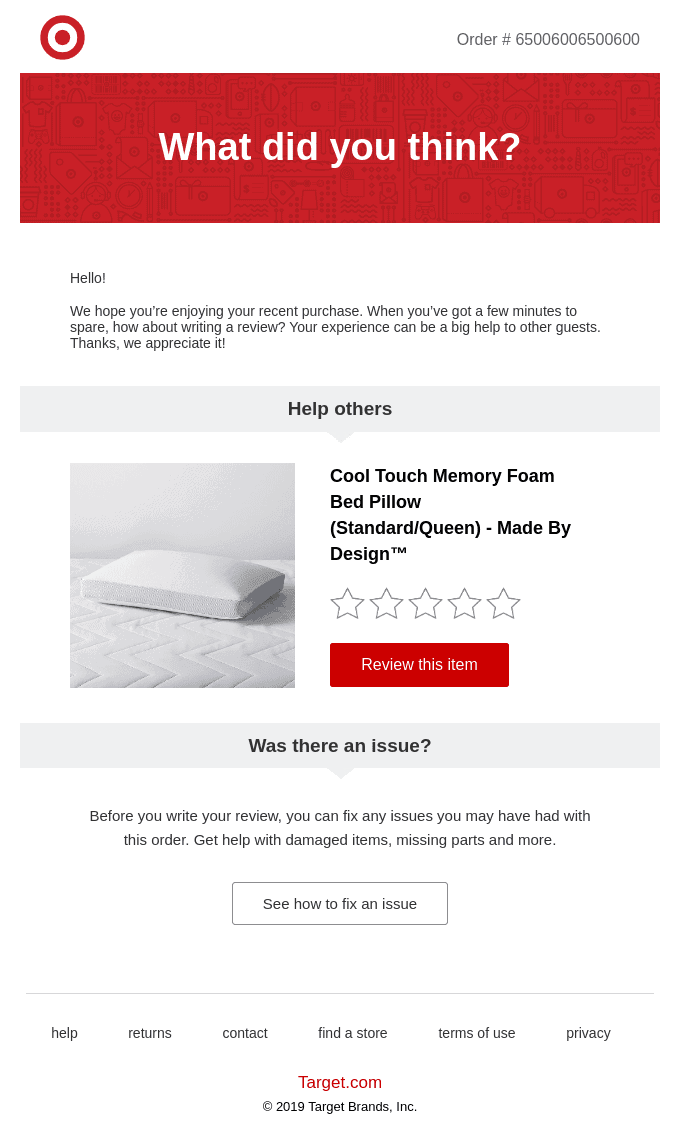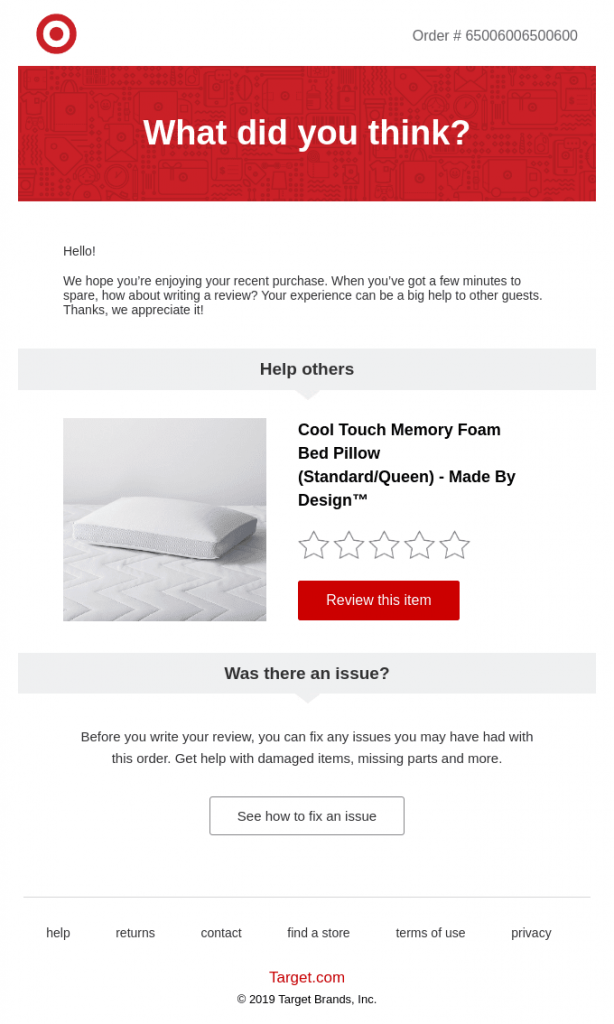 Source: Really Good Emails
You can even go ahead and include positive reviews in your content. This will help you drive conversions. In addition, you can use the power marketing automation to incorporate dynamic content in the form of testimonials which is in sync with the customer's interest. Do it the way BOSE does.

Source: Really Good Emails
5. Strike a personal connection with a  special occasion email
Special occasions are the appropriate triggers for sending a targeted email. You can use it in two ways. The first one is making your customers feel special by wishing them on birthdays, anniversaries, holidays, or an important milestone in their lives. Take a look at how Nike does it with a discount coupon code.


Source: Really Good Emails
The second one is celebrating your own occasions. It could either be an anniversary of your company or for the customer's use of your products and services. Here's how Grammarly does it with creativity while offering 40% off on Grammarly premium.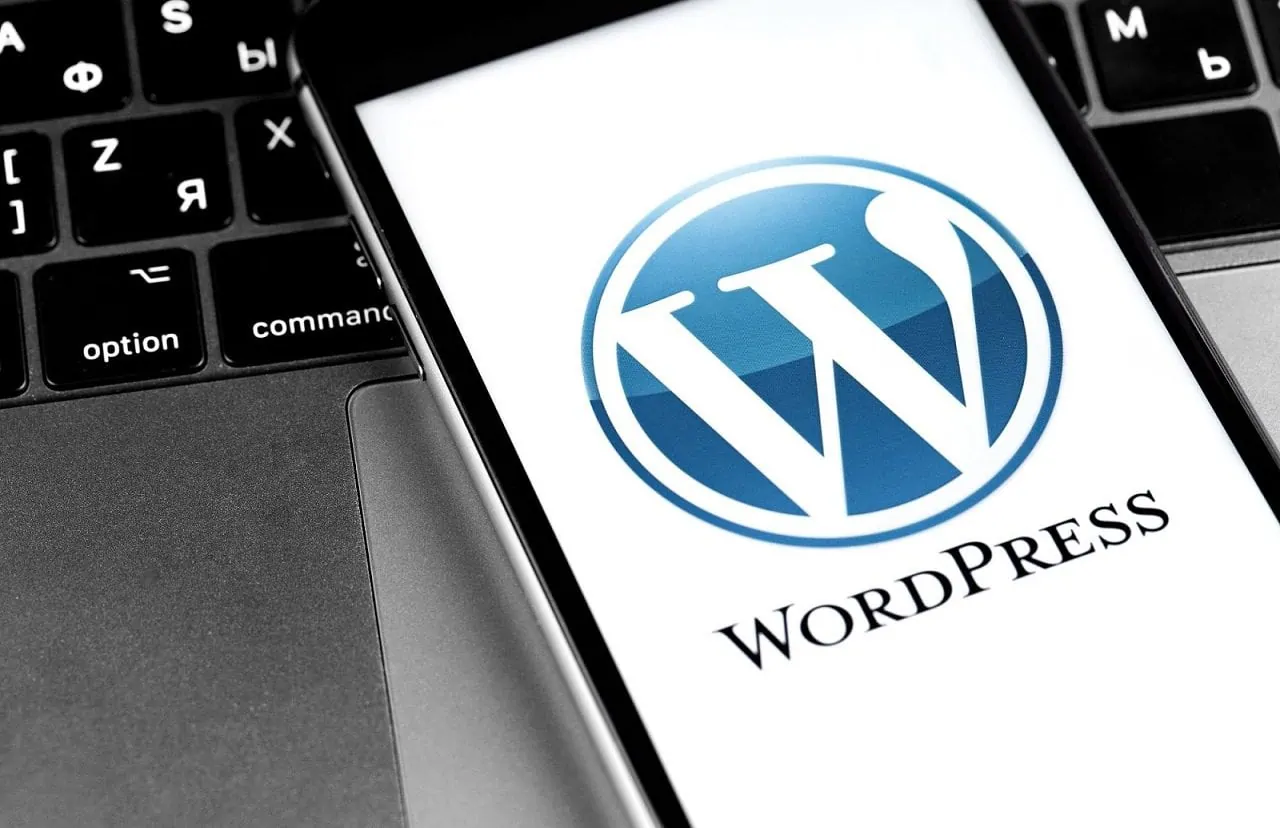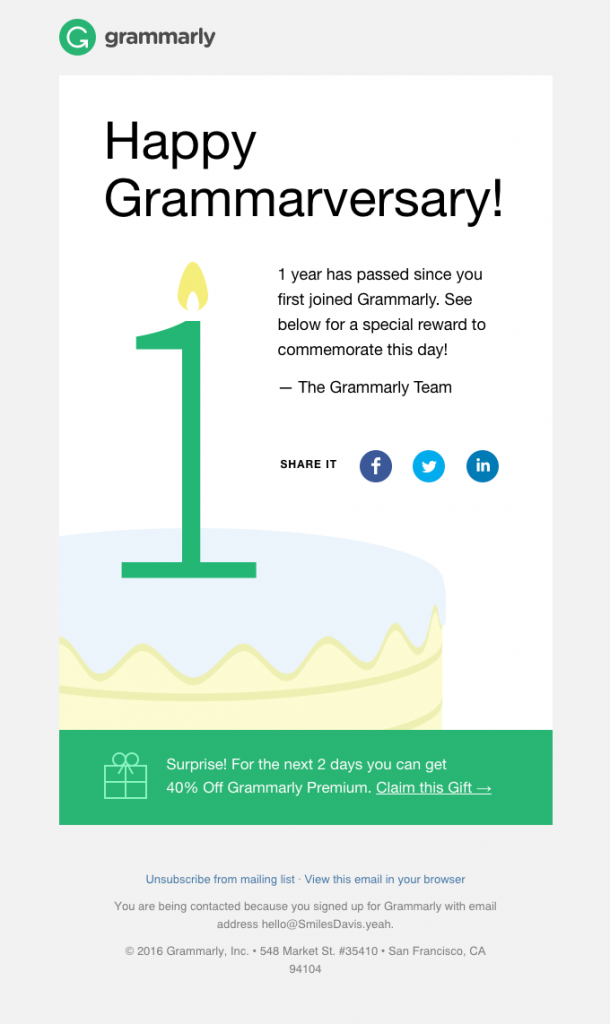 Source: Really Good Emails
In short, whatever is the reason, make sure your special occasion emails are not only creative but make the customers feel special too.
6. Accelerate additional sales with stock replenishment email
You can increase your customer's lifetime value by enticing them to purchase more from you through reordering email. From seasonal product reminders to refilling orders, there are several ways to leverage reordering emails and trigger additional sales. Do it the way Fullscript does.


Source: Really Good Emails
7. Give impeccable customer experience through transactional emails
Smart email marketers make it a point to follow up on every transaction. Be it an order receipt, shipping notice, or order confirmation, transactional emails can elevate the customer experience seamlessly. So, make use of marketing automation and schedule your transactional emails in a way that triggers the moment a customer completes an action.
Here's an order receipt email from Etsy to take some inspiration from. You must take a close look at how Etsy is using it for cross-selling and up-selling by recommending similar products related to the customer's previous purchase and preferences.


Source: Really Good Emails
Wrap up
76% of consumers are likely to do business with a brand offering a personalized online experience. Behavior triggered email, with its ability to identify customer behavior and interact with them accordingly can give your subscribers a top-notch personalized experience, thereby helping you grow your sales, revenue, and business.
39% of companies already consider sending triggered emails as the most effective email strategy for improving customer engagement. Go ahead and engage in behavior-based email marketing to give a seamless customer experience to your user base.
You can take some cues from the tips mentioned above and nail your behavioral triggered email campaign.
Author Bio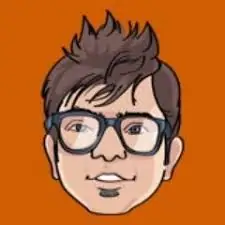 Kevin George is Head of Marketing at Email Uplers, one of the fastest growing custom email design and coding companies that specializes in Salesforce email templates creation and PSD to HTML email conversion; they are a Marketo certified experts. Kevin loves gadgets, bikes, jazz and eats and breathes email marketing. He enjoys sharing his insights and thoughts on email marketing best practices on his blog.