As someone just getting into the digital business world, you might wonder what you need to start a website for your small business. One of the things you need is an excellent web hosting from top hosting providers.
Hostinger is one of the top contenders that adhere to small business needs, giving plenty of features and benefits for a very affordable price. More information will be provided later on in this article, using them as an example of what to look for.
The next question is, what are the features you need for a small business to get a great website. Well, I'll now give ten features you should expect from top hosting companies.
Ample Storage and Bandwidth
The first thing that a hosting provider should provide is a reasonable storage space that allows you to store website files like text, audio, and images while also giving a fair amount of bandwidth to allow traffic to enter your site.
If your average page is the size of about 2 MB, has 100 pages and 100 daily visitors, that means you'll need 200 MB of storage space and 6 GB of bandwidth. This is only a rough estimate of how the disk space and bandwidth amount works.
Website Builder
This is an excellent feature because you might not have the technical knowledge to create a website on your own, and it could be costly too. A great alternative to creating a website is using website builders.
Nowadays, hosting providers offer this service as a selling point, allowing anyone to create a website with ease. A website builder helps you create a website by choosing a template, then modifying its elements to your liking without having to code it.
Look for a website builder with a drag-and-drop function and an intuitive interface to make it easier for you to create a website. The features not only save you money but also time.
Support Services
Hosting providers should provide 24/7 customer support, whichever plans you decide to choose from them. This is crucial in case you have any questions or issues that require technical support.
The last thing you want is for your website to have extended downtime. Customer support should respond immediately, ready to assist you in any way, whether through live chat, social media, phone, or email.
Email Features
You should get free email services with any plan from your web hosting provider.
This means that you can set up your @yourdomain.com email accounts, get help should you have spam problems, and be provided with a free included email hosting.
Uptime
One of the primary jobs of a web hosting company is to ensure that your website is always up and accessible by anyone online at any time. While yes, no web host can guarantee a 100% because there might be problems outside of their control, they should still give at least 99% guaranteed uptime for your website.
This is because having your site become inaccessible by users will result in a loss of traffic and money and makes for a bad user experience, thus damaging your website's reputation.
For a website to have excellent uptime, the hosting provider should have a 24/7 server and network monitoring, onsite backup power supply, and redundant hardware and network configurations.
Speed
You can see your server speed by looking at the server response time. A great hosting provider should be fast and extra responsive.
Your hosting provider's server needs to be fast because 40% of visitors will leave your site if the loading time takes longer than three seconds to load.
Not only that but, the longer it takes to load, the more it can negatively impact your website, whether it is from the user experience or the site's rank on search engine results.
To know whether the web host is fast or not and check their server's responsiveness, you can test their Time to First Byte (TTFB) using tools like ByteCheck or Bitcatcha.
Pricing
Website hosting can cost from as little as a few dollars to hundreds, even thousands of dollars per month. It all depends on your needs. Usually, the more storage, bandwidth, and features you need, the higher the price will be.
You should make sure that the plan you're choosing is the right one for you, meaning that ensure that you are utilizing every benefit you get from the plan you choose. The last thing you want to do is overpaying for a web hosting plan.
Most small businesses will be comfortable with the cheapest plan as a starting point, but you might find it worth spending more for the extra storage, bandwidth, and features. It's all up to you but just make sure that the value you get is excellent for the price.
Scalability
Your business will grow over time, and sooner or later, you'll outgrow the current hosting plan. You want to make sure that your hosting provider can provide as your needs increase. Does it have VPS, cloud, or dedicated hosting plans that give easy access to scale up your business?
This is crucial because transferring from one hosting provider to a new one takes a lot of valuable time and effort. So it's better to find a hosting provider that allows you to scale your business with just a few clicks quickly.
Security
Choose a hosting provider that offers security features and malware protection. This includes firewalls, malware detection, malware removal, and protection from hacking attempts. They should also have a free SSL certificate by default when you purchase any of their plans.
SSL is a basic security feature, but it is necessary. It protects your sensitive information when it is sent across the internet to the visitor of your site. It encrypts the data so that only the end-user can access it.
To add to its significance, In 2018, Google made SSL a significant ranking factor. Websites that don't have the certificate will be deemed unsafe and insecure, and they'll get a padlock icon on your web browser's address bar.
Add-Ons
Web hosting providers will usually give add-ons or bonuses to differentiate themselves from the competition. Some include a domain name checker, allowing you to check and purchase a domain name from their website; Some might consist of free additional security features, and some might give a free domain name for life.
Final Words
You now know what to expect from top hosting options for a small business like yours. All that's left for you now is to find the right hosting company for you.
Remember to compare different web hosts before finalizing your choice and take your time. Good luck!
Author Bio: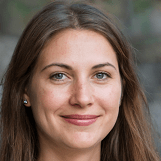 "Juliet is an Editor at PRable.org, all in one content marketing agency. She loves creating articles about technology, innovative product reviews, and technical writing to help scale up digital growth. She is a writer by day and a frustrated singer by night."