Believe it or not, artificial intelligence has now become an important part of our lives. The advanced AI systems have surrounded us by different means. We depend upon automatic parking systems, smart camera sensors to take exceptional photographs, automatic door sensors to open and close entrances for us. There are hundreds of areas where machine intelligence is playing a key role in making our lives hassle-free. Just like many other sectors, the AI tech for education is of great importance. Machine-based intelligence has revolutionized the education industry in all parts of the world. The traditional teaching techniques are now changing drastically. 
The entire academic world has started to become more personalized and convenient after the arrival of AI technologies. This has happened due to manifold applications of AI systems in colleges, universities, and other learning institutions. In fact, this has transformed the way people learn. Let's check out how AI systems can transform the education industry. 
1. Making the Administrative Tasks Simple
AI in education can easily automate several administrative duties for both educational institutions and teachers. It's known to all that educators spend a lot of time assessing homework, grading exams, and providing feedback to students. Doing all these things manually is definitely a time-consuming task. The application of AI technologies, on the other hand, can automate grading mechanisms when numerous tests are involved. Eventually, teachers and professors will be able to give more time to their students rather than spending hours on grading assessments. Various software companies are devising ways to minimize the human intervention in the education grading systems. A lot of work has also been performed to automate the process of handling and classifying the paperwork.  
2. Personalization of the Learning Process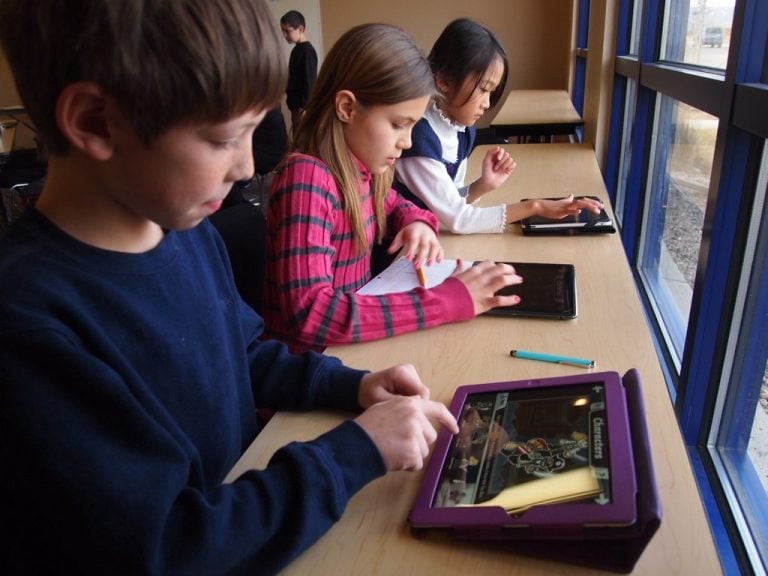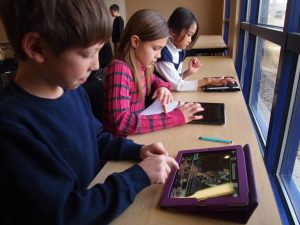 You might have got a chance to check the personalized references on Netflix. Similar AI technology is being used in how pupils are educated at schools and colleges. The majority of traditional methods are focused on the middle and they don't seem to serve the needs of every student in a personalized manner. The entire curriculum is structured to suit average students in general, which can be 80% of all students. The lower 10% and upper 10% may struggle to get the required assistance or full potential. After the arrival of AI systems, teachers have become capable of providing personalized recommendations to all students based on their level of intelligence. Pupils can now get customized and targeted responses from their teachers in real time. This has become possible due to AI-powered applications. 
3. Smart Content
Technology in education has simplified the learning process for both students and teachers. Now, education and the artificial intelligence are going hand in hand. New computerized techniques have been developed to make sure that all pupils get the ultimate success in the relevant studies. Those who are not able to handle their writing assignments can contact reliable essay writing services and ask them to write me an essay online. The smart content has become a hot topic nowadays. It includes virtual content such as video lectures and video conferencing. Textbooks of different educational institutions have started to take a digital form. New digitized interfaces are being developed for textbooks, so that students can enjoy the new learning system.  
For instance, the Cram101 utilizes the artificial intelligence system to make the textbook more understandable, clear, and easy to navigate. Helpful things like summaries of different chapters, practical tests, and flashcards have been developed alongside making the textbook digital. 
4. Universal Learning
Education is far beyond boundaries, it's meant to be for everyone regardless of country or regional restrictions. Technology and education both can help people learn irrespective of the territorial restrictions. AI can play its part to fade away the boundaries and bring in drastic transitions by easing the education process for students who want to study different courses from any part of the world. With the more advancement in educational artificial intelligence, there is likely to be a wide range of learning courses available through the internet. In short, AI will be helping students learn from anywhere in the world from the comfort of their home. 
5. New Competences
Artificial intelligence or simply AI improves and expands IT procedures by unleashing the new competences. For example, people belonging to town planning can use AI systems to decrease traffic jams and enhance the safety parameters for pedestrians. Likewise, schools can devise the best ways to prevent their fresh students from getting lost when they move around. The AI systems can also be utilized in modeling of difficult data to make the operations department capable of creating data-driven forecasts. 
Conclusion  
According to a study performed by eSchool News shows that the application of artificial intelligence in the education industry will be enhanced up to 47.5% by the year 2021. Due to advancement in application, the effects of AI will be realized from the lower learning levels through the higher educational institutions. Customized tools and adaptive educational experiences will be created to facilitate the entire education process for students and teachers.  Hence, the overall learning experience will improve with the application of AI systems in the education sector. 
Author Bio for Jeff Blaylock 
Jeff has vast experience in the education sector. He has done several studies to make the learning process comfortable for people belonging to the academic field. His write-ups have helped students get a clear picture of AI advancements that are going to happen in the education sector.