If you're heading to Gamescom this year and are in the market for a new keyboard, we'd invite you to head on over to Joyway's booth. This excellent manufacturer of PC peripherals is all set to unveil an exciting new offering.
Under its new brand name IYX, Joyway is announcing four new high quality keyboards that have the high-end user in mind. These keyboards are primarily different aesthetically, but all feature high quality materials and a high degree of customisability.
How Do The Keyboards Differ?
The Karloff Noir is the choice for gamers. It's sleek, inky black, and features enough RGB to make any tower blush. There's something a lot more classier about it than its competitors though.
Mithril is basically the antithesis to the Karloff Noir. While the latter is dark and moody, the Mithril is bright and fun. It's white and silver, and features a softer lighting array that will suit a bedroom lit with fairy lights.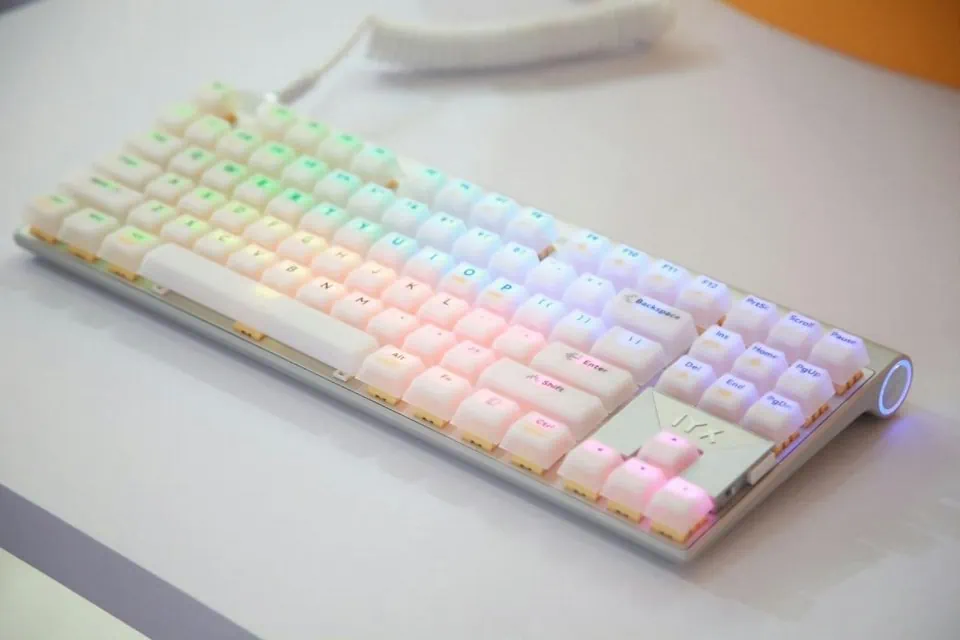 Mithril
Opal is for the old school among you, harkening back to an era where gaming devices and peripherals were entirely see through. If you like seeing the internal wires and parts when using a device, you'll love this.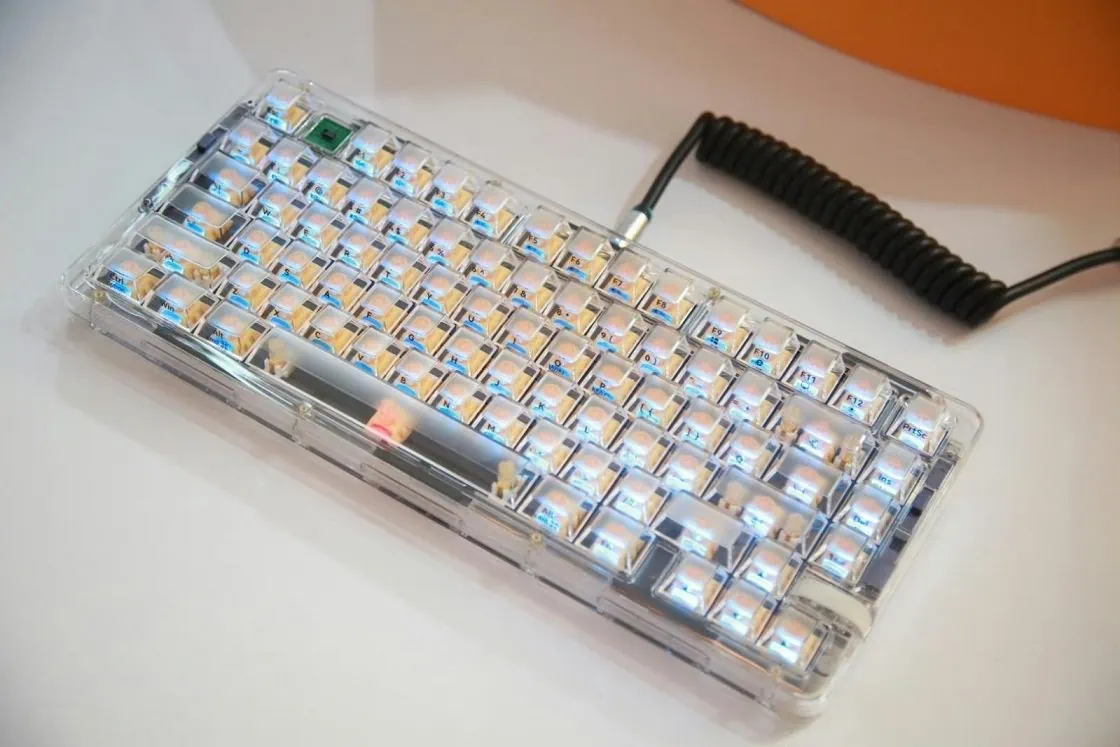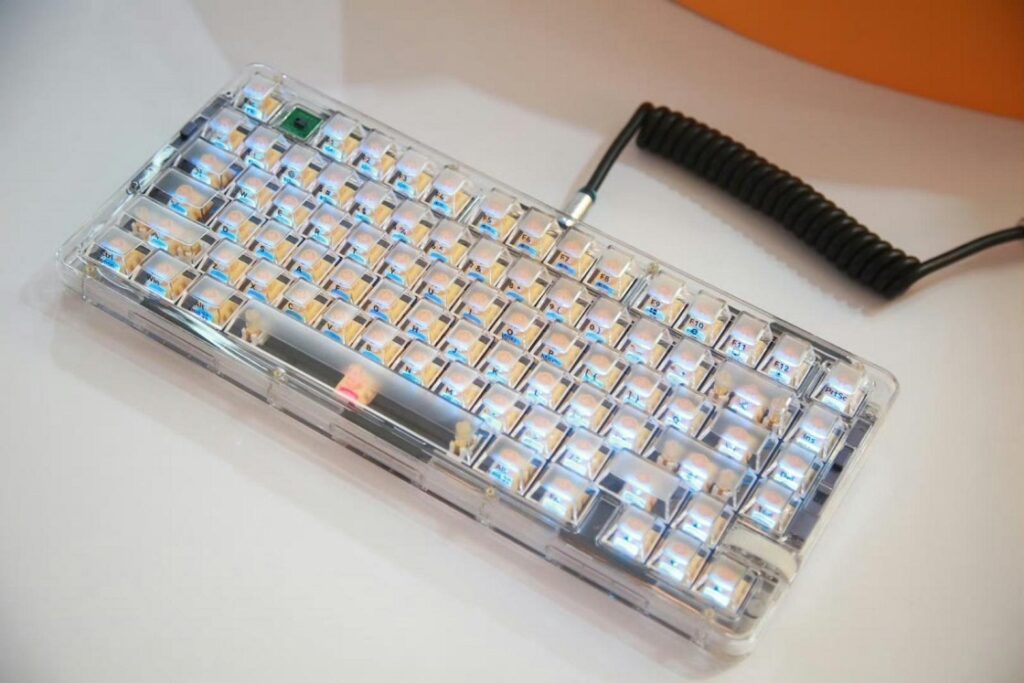 Opal 
Professional users will lap up Topaz though. While it's the most unassuming of the three choices, it's no less beautiful. In fact, it could have been designed by Apple, with a silver chassis and opaque buttons.
You Mentioned They're Customisable?
As we mentioned earlier, the keyboards are highly customizable too. The most vital of these customizations is likely the ability to tweak the responsiveness of the keys. Gone are the days where you're stuck with a keyboard that you hate using. Just tweak it!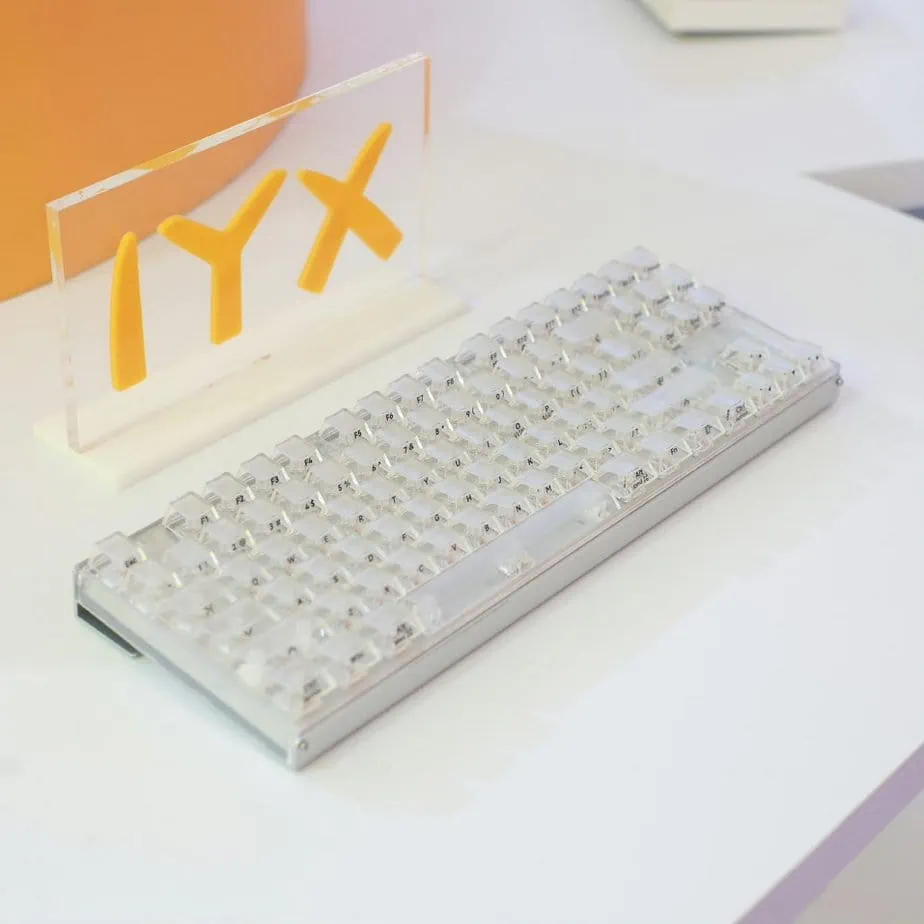 Topaz
You can also adjust the lighting effects with a simple gesture, which will come in handy in dark environments. If you run out of juice, simply pop on the wrist rest. The best part about the latter is that it features a 20,000 mAh battery that charges your keyboard when you're not using it.
No matter the choice, all of them are built out of the highest quality materials, like carbon fiber. That means they will survive a lot longer than the competition, as well as travel with greater ease.
Is Joyway Going to Gamescom?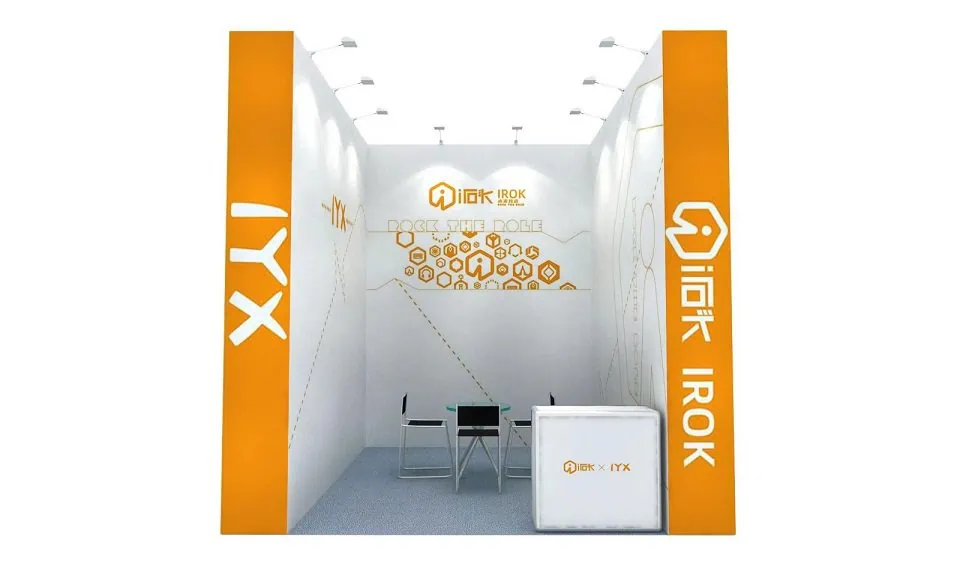 Hall 10.1 B072
If you'd like to check out the Joyway IYX range before you purchase one, the team is heading out to Gamescom to show them off. They will be in Hall 10.1 at booth number B072, so head on over and say hi.
Business attendees can also find them in Hall 2.2 at booth number C043a, so head on over there if you can. We think you will be very impressed with the offerings.