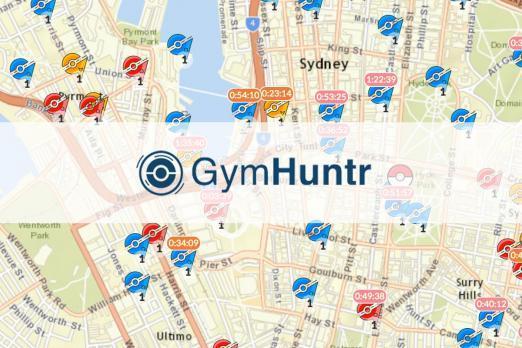 Ever since Niantic developed and launched Pokemon Go in 2016, the company did not have to look back. While its popularity did take a hit in 2017, it got back on track soon, and till today, Pokemon Go is considered one of the most popular mobile games that has a huge fan base globally. Currently, Pokemon Go features over 485 Pokemon, and more are yet to make their entries in the game.  
In the Pokemon Go game, players are required to walk around their society to complete certain tasks, battle in gyms, interact with Pokestops, and to hatch eggs. And so, today some different apps and websites can help you up your game and do better. In this article, we shall talk about one such website that can help you in the Pokemon Go raid battles.  
First and foremost, let us discuss what a raid battle is. If you are new to this game, this can be helpful for you. 
In Pokemon Go battle raids, a gym around you can get taken over by an egg along with a timer that starts counting down. The egg hatches once the timer reaches zero. The raid boss appears once the egg hatches. Raid bosses are ranked from Tiers 1 to 5. Along with the increase of tiers, the toughness and power of the raid bosses increase too. Some raid bosses might even turn out to be legendary.  
As a trainer, you can join a team of other trainers (not more than 20) to battle the raid boss. If you fight well and win the battle, you can win a rare candy that can be used on any Pokémon to catch them. You also get a chance to catch the raid boss.  
Now, let us explain what Gymhuntr is and how it can help you in a raid battle. 
Gymhuntr is a website that maintains a list of all the gyms around the world. The website also shows real-time information on the raid battles that are happening or about to happen around you. It lists every Pokémon that occupies a gym, no matter what time you check. And this list includes some legendaries as well. 
To provide this service to players, Gym Huntr has maps of various locations around the world. And what makes this app stand out from similar other trackers is that it focuses on live updates on what's taking place at the various gyms around the world. This makes it easier for players because now they don't have to step out every time to find a gym to fight a raid battle.  
All you need to do is check out Gymhuntr's website to stay updated. Along with the gym tracker, the website is also equipped with a timer that signals the time for each raid battle to start. And that is not all. The app also provides current information on the number of trainers that are participating in a raid battle. This information is really helpful because it helps you plan your moves for a particular raid battle.  
How Does Gymhuntr Work?
 As mentioned above, Gymhuntr is a website that lets you see all Pokemon related activities in the gyms around you once you input your location on the website. It lets PoGo players click on a particular gym on the map to see who the Raid Boss is in that gym. It also shows gyms that have an active raid currently. With the app, you can scan the page every 90 seconds to check out gyms. The orange timer indicates raids that are already underway and the pink one indicate raids that would start soon. While it is a great tool for hitting multiple gyms quickly, do remember that there are certain prerequisites that you need to meet before you can check out gyms and raids.  
Features Of Gym Huntr
1.  Gym huntr doesn't artificially place you at the raid location like spoofing programs. 
2. It helps you chalk out your routes and make plans to participate in a nearby raid even before it begins.  
3.  It shows you at what point you are on a map  
4.  The app shows the nearby gyms and also shows the team that controls the gym. 
5.  It keeps a track and also shows the raids that will soon start around you 
6.  This app also features a timer that shows the time remaining before the beginning of a raid  
7.  Gymhuntr shows the time that a player has left to participate in a raid 
8.  It also shows which Pokemon will be the boss of the raids 
9.  This app ensures that you make good use of your raid pass 
The app

doesn't spoof and so, your account and progress is kept safe 
Are There Alternatives To GymHuntr?
 While Gymhuntr is the best in the market when it comes to tracking gyms and getting other details, yes, there are other apps and websites that can help you track gyms for raid battles. Some of the alternatives to Gym huntr are wecatch.net, gyms.pokehunter.co, discord, usmaps.me (only in US cities). Besides these, you can always talk to the Pokemon Go community of players in your area to coordinate and get information. 
While these third-party apps definitely make your game easier, remember that not all of them are community supported. So, make your moves carefully!