Video blogging is the new trend to connect with the world socially. It's also known as a vlog in short form. The chances of success in vlogging depend only upon the video. It's popular on video-sharing platforms like YouTube. This form of digital entertainment has spawned a large community on social media in recent years. Video blogs are more entertaining and fun rather than written blogs. They deliver much deeper context through imagery and editing. However, editing is not an easy task. It requires a lot of skill and patience. It's even harder to find a suitable video editing tool. So today we have the best video editors for vlogs in 2022 recommended – UniConverter.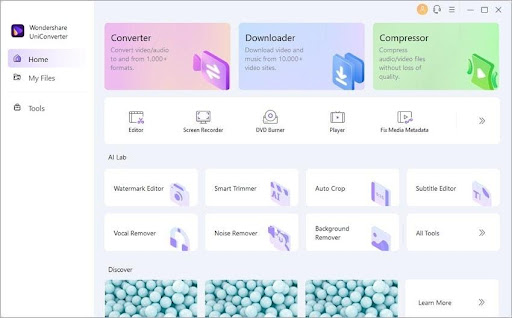 What Vlogs Users Need In Editing
Video blogging is not just a part-time job, it's a career option now. Vloggers are treated like celebrities. However, it's not an easy task as for vlogging you need to have proper solid content at first. It should also look creative and attractive and for that, you must have good editing skills and video editing software. Despite having an editor editing the videos is a major hindrance in vlogging. So let's discuss the things you need to know before editing your video.
So if you want to become a vlogger in video editing you often need to solve the following problems:
Video Editing
The first thing you should know is how to edit videos. It's the most essential part for every vlogger. It's a challenging task to edit video so every vlogger should know in what ways their video will look more attractive and eye-catching to people.
Video Conversation
Video conversation means converting videos in different formats or mediums from SD to DVD. Every vlogger should know how to convert the video into different formats without any harm to the original video is a difficult task. They should also know how to convert the video into different devices like mobile phones, cameras, computers, iPads etc.
Easy To Add Subtitles
Video blogs are seen by people from all over the world on the internet. However, sometimes language becomes a barrier for people to understand. It also limits the success rate of your blog. So to eliminate this problem you have to add subtitles to the human voice for easy viewing. But adding subtitles in many different languages can be a problem sometimes so you should always look for an editor which can make this task easy for you.
Price
The high price of video editing apps is another problem in editing a video. Not everyone wants to spend a lot on editing a video. So you should find a cost-effective solution for editing your videos. Look for video editors which are cheap and give better outcomes after editing.
In this article, our main focus is to find the right video editing program for vlogger needs for as little price as possible.
Review Best Video Editors For Vloggers In 2022 – UniConverter
Video Editing Easily
For new editors, UniConverter is the best choice for you. It offers a lot of rich features for video editing including trimming, watermarking, cropping, different effects, subtitles and audio editing functions. Moreover, it has AI-powered editing tools like automatic trimming, background remover and Subtitle editor. You can make enormous changes to your video and make it look more pleasing and entertaining. The UniConverter works on both Windows and Mac.
Video Converter
With UniConverter converting videos in different formats has become very easy and quick. You can convert the formats into various file sizes. It can also convert the files sent from various devices. That's not all, it automatically converts the files to the sizes of YouTube, Facebook, Vimeo etc.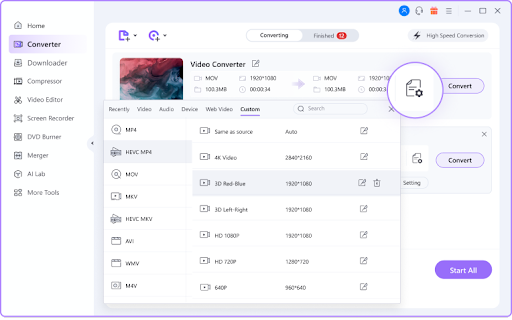 Add Subtitles
UniConverter is an AI-powered software for editing videos. So it adds subtitles in different languages to the human voice automatically. It also helps in creating subtitles or importing SRT, AAS or SSA files to embed subtitles in videos.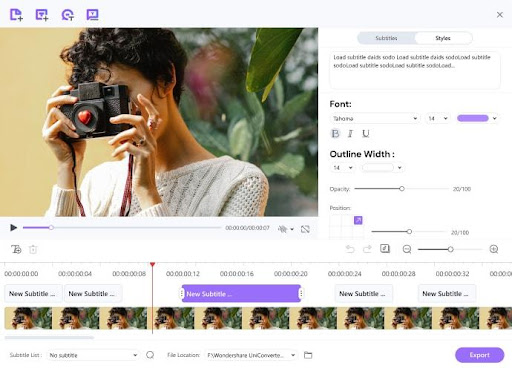 Cost Effective
UniConverter is a free video converter for trial purposes. Although there are several differences between the trial and paid versions of it. Its paid version has no restrictions on converting, editing, downloading or recording videos. On the other hand, the trial version has limitations on these things.
The paid version of UniConverter is very cheap. It's $39.99 per year and $789.99 for a lifetime. You can even purchase the tool kit separately. These things include a watermark editor, smart trim subtitle editor etc.
Review The Online Video Converter Media.io
Media.io is another suitable software for vloggers for editing videos. In addition to being used on Windows and Mac, media.io is a tool that can be used. It has handy tools for editing videos, converting them, adding subtitles, watermarks and much more. You can also edit audio using Media.io. It's one of the best video editor software after UniConverter.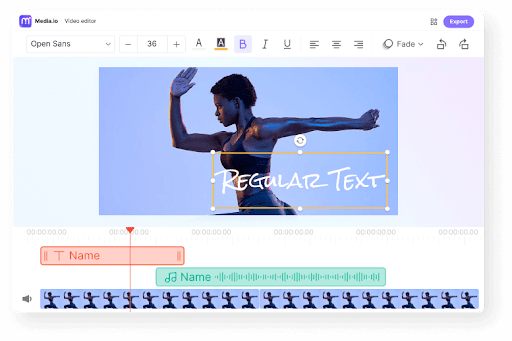 Conclusion
UniConverter is the perfect video editing software for vloggers. Its stunning features make it worth investing a small amount in it for editing. You can even edit the videos very easily, add subtitles, and convert the video. Videos edited by it will surely catch the eyes of many people and even new vloggers can use it effectively.
Media.io is another amazing video editing app where you can edit videos, add subtitles, and watermarks, convert videos and much more. Everyone looking up to vlogging should give it a try.