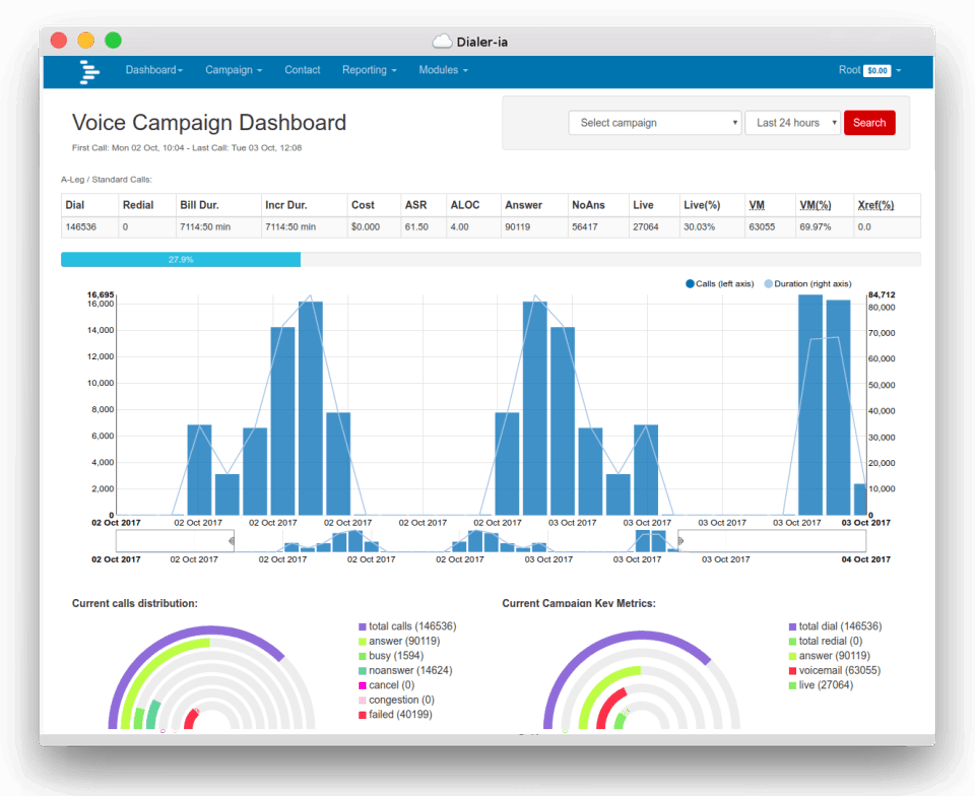 In modern-day telecommunication, automated campaigning has become very much important. There are so many things to handle right now that one cannot make do without some kind of external help, especially if it comes down to the telemarketing sector.
To make things easy, a lot of apps and services have come up, which can help with providing support in call centres. Today, we are talking about DialerAI, which is one of the most promising services in this sector.
The DialerAI service is a dialer which works on a reasonable predictive basis. As the name suggests, working is closely related to AI or Artificial Intelligence. It helps the more engaging call centres and facilities. DialerAI is a great help when it comes to getting a prominent solution for telemarketing, political campaigns, polling through phones, and lead generation.
There are many such dialer services which can provide similar or near about services. However, most of these other services offer a fixed provider for telecoms. Thus, users may not get many options. However, with DialerAI, that is not the case. When DialerAI is used, users are free to choose their providers of VoIP telecoms. This, in turn, will help you for negotiating the right amount for the calls.
In addition to that, DialerAI is also multi-tenant. It also comes with billing services, and white labelling can also be done. When it comes to providing automated dialer services to other telecom operators or different business services, DialerAI is an excellent choice.
DialerAI specializes in predictive dialling. It also comes with extra support for the broadcasting of voice. All of these services are very useful. This is because these services reduce the total cost and provide a much efficient and better option. When the contact is needed to be made among the current customers, such features can be convenient. Also, with such supportive services, both the quantity and quality of leads generated will increase. As a result, the performance of the heavily engaged call centres will also increase.
Main features of DialerAI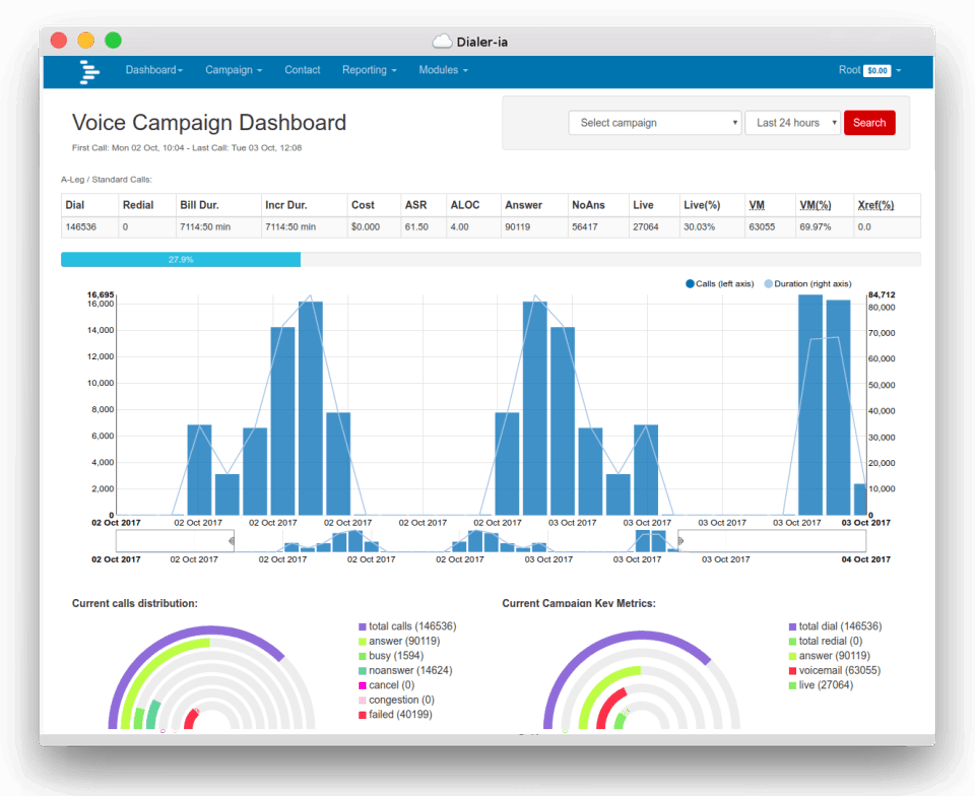 There are many features of DialerAI present which provide great overall support for call centres and automated dialer services. The main features for which DialerAI consist of-
White Label
Multi-Tenant
Billing the customers
Predictive dialling services
Power dialling services
SMS or text messaging services
Transfer of calls
Proper analytics and reporting of data
Caller ID function for local callers
We will discuss some of these prominent and key features of DialerAI in details.
Predictive Dialing Services
This feature of DialerAI is essential as it helps in the variation of the calling rate. The calling rate is determined by directly relating it to a positive linear relationship with the total agents who are present to take calls. Thus, the rate will be such that all of the staffs are kept busy, and therefore, the full workforce is appropriately used.
Outbound IVR Services
These services are mainly used for doing political campaigns and conduct research in the market with the help of system voices or pre-recorded ones. This data is then used for implementing proper marketing techniques.
Interactive Campaigns
With the help of predictive dialling, calls can be forwarded to the agents in the call centre. In some cases, live answers are provided where the user presses a specific number on their phone.
Broadcasting of Voice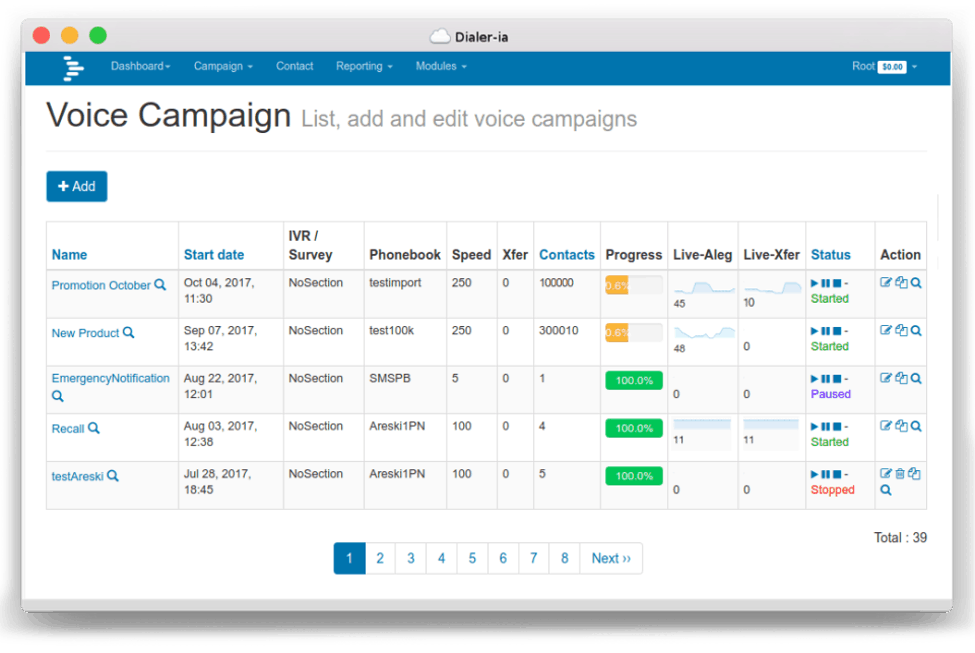 The dialer can be used for sending SMS or voice messages to as many people as required in a day. This is possible when different keys in the keypad trigger different functions and voice messages to the users.
Survey through Phone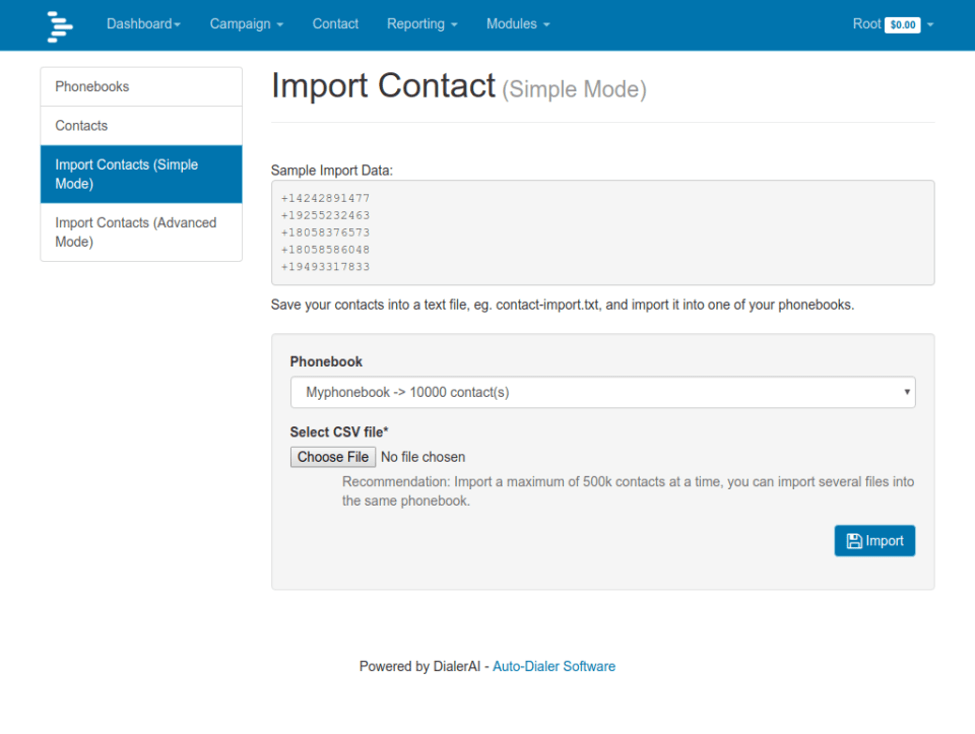 Detailed reports can be collected via receiving answers from the customers, and conducting different mobile-based polls.
Detection of Voicemail
When a voicemail is detected, it will be immediately followed by either a space for leaving a message or hanging up. This space is generally denoted by a beep.
Companies That Need DialerAI
DialerAI provides predictive dialer services, which are beneficial for many companies. The needs of the companies that can be well supported by DialerAI are given below.
Interactive Call Center
With the help of the auto-dialer services provided by DialerAI, the productivity of the agent is increased manifold. This is because the usual amount of time spent on waiting for the call connection and redialing is reduced drastically.
During Political Campaigns to Reach Voters
The predictive dialer service of DialerAI can be used to connect to a large number of voters, and thus, it can help in sending the political message or boost the campaign. The voice broadcasting service of DialerAI can also help a lot in this aspect.
Transferring to the Live Agents
If the proposition put forward is seemed to be interesting by a prospect, direct connection to the live agents is provided via automatically transferring calls. If you are only focused on the interesting leads, your sales can increase manifolds.
Collection of Debts
Debt collection can also be done via DialerAI. Calls can be made for reminding the payment to make sure that your debt is paid off and even to attempt and collect the payment quickly. When the contacts do not answer the calls, or they are busy, it is quite easy to redial the contacts.
The Primary Users of DialerAI
DialerAI will mainly be used by the auto-dialer services because of their specific features and designs mentioned above. The billing services features to integrate credit cards, and multi-tenant services are a great help for providing service that includes SMS and voice broadcasting, along with predictive dialling.
White label can be used for changing the rate of calling as required. This change of rate is kept in a direct proportion with the total number of agents present to take calls. Thus, this makes sure that the utilization of work power is done properly.
For the multi-tenant, DialerAI platform is the common base where multiple customers can do campaigns of their voice broadcasting services.
Customers can also be billed in pre-paid format accompanied by the integration of credit cards to provide specified call credits or top-up services.
Also, customers can use their VoIP for negotiating the best possible prices with their favourite voice provider. The majority of SIP providers are supported by DialerAI. When the user is making a huge number of calls, the call cost gets significantly reduced. This is where DialerAI provides a much better service than others.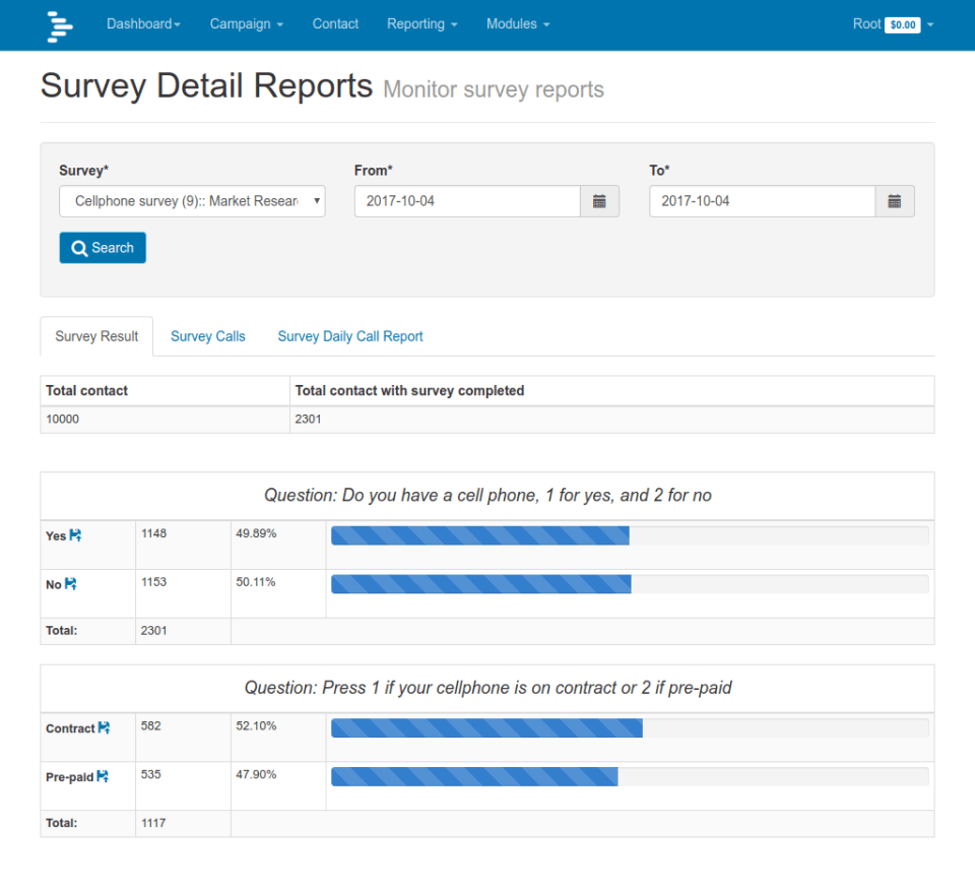 Lead generation can be done with the pressing of 1 and transferring the calls related to the leads and prospects. This can be done by sending the proposition in a pre-recorded format and transferring the call to the sales team when pressed number 1 by the user. When the sales team takes charge, it is up to them whether or not they can make the sale.
The different SAAS companies and the telecom operators can use the voice broadcasting service for billing their customers. This can also be done directly under their branding. This is where white-labelled and multi-tenant services come in handy.
Transferring of the calls can be done live to different contacts. Also, identification of the receiver of the call, whether it is a human or a machine can be made. When a person is answering the call, the call is transferred to an agent. With a machine answering the call, the pre-recorded message is left after the beep sound.
Customer Service and Support of DialerAI
DialerAI provides support personally to each customer to provide a personal relationship so that the customers are helped the most and also to improve their service implementations.
The support of DialerAI is available via phone, video, email, instant messaging services, and screen share. Whichever option is convenient at a particular point is chosen.
Countries Available with Dialer AI Services
The DialerAI services are provided throughout the world, as the customers have their VoIP telecom providers. To make it easier for the customers globally, the web interface supports multiple languages. Voice recognition services and text to speech services are also available. English is the main language in which DialerAI support is provided.
Pricing of DialerAI
The service of DialerAI requires a subscription, and the pricing starts at 199 US dollars per month. Large systems can be built with the small systems and over 10, 000 call systems at a time can be included. As a result, every client can do millions of calls in a single day. You can check pricing details here.
DialerAI Free Trial
DialerAI also offers a free trial period for testing out their services by making few calls to specified numbers to show the customers the working of the system of DialerAI. If it so happens that the using case of a customer is unusual or if a customer requires specific requirements for integration, free trials are often awarded by DialerAI. As per the individual demands of the customers, the duration of the free trial is discussed beforehand and then provided to the customers.
Summary
Overall, DialerAI can be said as one of the top platforms that provide predictive dialling services, with huge texting at a time, voice broadcasting, and auto-dialling services at a value for money price.