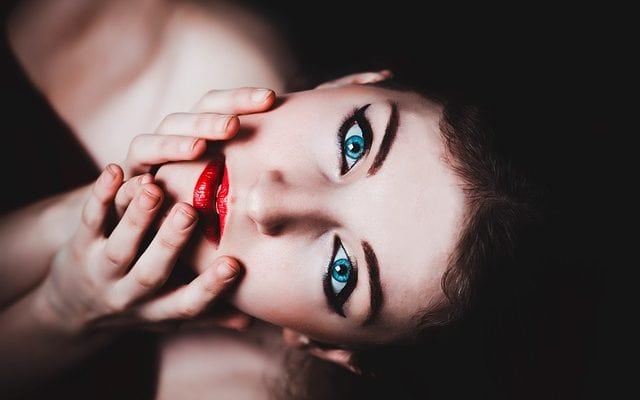 Everybody prefers to do the makeup when they are going out of the home for any work. Makeup is something that can make you look good and if you have applied bad makeup then it can make you feel embarrassed. There are some of the hacks following which you can maintain the makeup on your face while at work. Some people are very much expert in applying makeup to their face and it lasts long, but some of the people don't know the ways of makeup which is apt for the workplace.
Makeup should be of that type which can remain on your face for a longer period. Applying a lot of cosmetic products is not the solution to the problem as it will distort your face physically. You need to select a good cosmetic company like NARS which can help you in retaining your makeup all day long.
NARS is one of the most reputed and famous cosmetic companies in the market nowadays. The company was founded by the makeup artist and photographer Francois Nars. The company was founded in 1994. When the company started the business, only twelve lipsticks were sold in New York. This cosmetic company has created a large number of cosmetics equally suitable for men and women.
The most interesting thing about this company is that it focuses on creating such cosmetics that can suit all skins and genders. The products of the company are available in different shades so that it can be used by people of all colour and shade. People who are going regularly to the office can use the product of this company as a better substitute.
Here are 6 simple steps for perfect work makeup which can be followed by the people who are going to the office. By following these tips, they can remain as natural as they were stepping out of their home for office.
Prep your skin
You should start the makeup of your skin by using the perfect primer for your face after you have cleansed or moisturised your skin. You are supposed to apply something which can help your skin look well and smoothens your texture. You need to select the primer according to the type of your skin, whether it is oily or dry. This can be a better start for the makeup of your skin.
Choose your foundation
Most of the people are fair complexioned and hence they need not fill their face with unnecessary cosmetics and they are advised not to apply many foundations on their face as it will look clumsy. The problem happens with those who are not of that fair colour and hence they need to choose a light foundation for their face. For dry faces, you can apply the tinted foundation and those who are having oily face will lose the foundation in just 8 hours. So, they must do the makeup accordingly.
Hide the dark side of your face
There are some of the instances when we look ugly because we are very much tired due to some hectic schedules or some hectic engagements. Then, you need a brightening concealer that can hide the flaws of your face and gives you a refreshing look. Nobody will be able to guess that you have hidden the flaws of your skin so perfectly. Many a time it happens that just after the office we have to go to attend the party and we can't attend the party with such weird loo. So, we need a concealer to hide the flaws of the face.
Wear your eye shadow
Wearing an eye shadow every time is not preferred but if you are going to wear a one then you must go for bronze or brown colour. It will give a soft natural look to your eyes. It also easy to go for shimmers. Eye shadow will help you in the poise of your makeup and you will shine throughout. You can attend the late-night parties after that.
Give shape to your brows
As we have talked earlier that applying a lot of makeup is not worthy. Most of us think that if we will apply cosmetics of the different brand then it will help the skin and face glow. But they forget to fill in their brows which give an unfinished look to their face. To make your brows look beautiful, you can use a bit of pencil or shadow which will give you a better and professional look.
Finally, use a Matte Lipstick
Finally, when you have completed the makeup of your face, then you must end up by applying a Matte Lipstick as it will give you an elegant look. This will last longer and will help you in looking good and ravishing throughout the day. That can be the best end of your makeup.
Dos and don'ts
While doing the makeup, there are certain things that we should take care of. Some of them are:
While applying cosmetics on your face, you need to be calm and easy.
You need to apply falsies at 9 am as it will look odd.
Use a lipstick followed by a lip balm which will help in the poise of the makeup.
Don't get a fake bake as it will give an unsuitable look to your face.
You can apply office lightning to your face as it will help your face look good and shiny look.
Most of the office going people apply glitter on their face which is not recommended as it consumes much time.
And finally, the most important thing is that you must not apply to make up at office hours, instead of doing the same by waking up 20 minutes earlier in the morning.
Your bag must contain blotting papers, lip balm, hand moisturizer and body spray for immediate usage.
These are some of the ways which can be followed by those who are going for work and can maintain the makeup of their face for remaining charming and beautiful throughout the day.