Almost every Adobe user has looked for an alternative to Adobe Acrobat Pro at some point in time. Several professionals who have to work with PDFs on a regular basis are now looking for other options, especially for the Mac platform, as they get annoyed with Adobe's basic PDF product's confusing interface, an overabundance of functionality, and recurring problems as well.
But why is this problem so particular in Mac? The issue with most alternatives to Adobe Acrobat Pro is that they are primarily designed for Windows users. That makes sense considering that macOS only has a 6% market share compared to Windows' remarkable 29%. It is understandable that software development firms would prefer to concentrate on the Windows market instead of the Mac one.  However, this post will focus on a few Mac-specific PDF utilities that you might use instead of Adobe Acrobat Pro on your Mac systems. The following are the top Acrobat Pro DC substitutes for macOS.
Wondershare PDFelement for Mac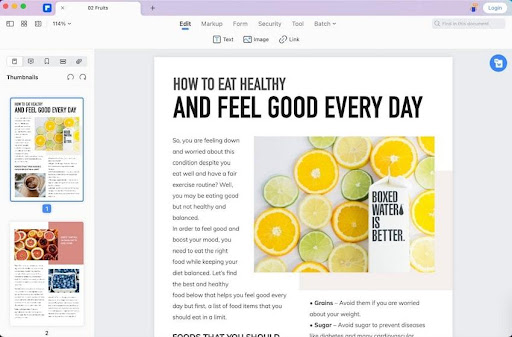 Among the most noticeable things about Wondershare PDFelement is its incredibly user-friendly interface which is ideal for MacOS users as well. This program can be considered the Best PDF editor because of its easy installation process. Moreover, the software responds quite quickly as you activate it. Moreover, as you open the software, you may realize the logical development of the layout. The File menu lies at the top and the other quick views can be found in the sidebar panel at the left. The secondary toolbar of the Pdf filler application is pretty lively and tailored for a variety of functionalities.
The finest Adobe Acrobat Pro substitute for Mac users is PDFelement, thanks to its simple layout. You might have already seen that Adobe frequently groups its functionality under a single Tools option. This pattern is quite noticeable on both the Windows and Mac versions. On the other hand, PDFelement for Mac provides its users with a tidy homepage that has quick links for frequently-used tools.
Features of PDFelement for Mac
The latest UI design of the program supports dark mode.
Availability of operation in 13 languages.
Multiple PDF functions are supported, including conversion, scanning, annotation, watermark, etc.
Enables opening, saving, and sharing files in the cloud.
Plans & Pricing:
The price range for the standard version starts at $29.99 quarterly and $79.99 annually.
Just $109 per user annually, or $139 for a lifetime subscription, PDFelement Pro for Mac.
Pros and Cons:
Pros:
Comprehensive PDF solution against Adobe Acrobat Pro DC with great features, UI, and pricing.
Enables easy PDF workflow.
Cons:
Watermark is applicable in the free version.
Unavailability of latest and nuanced features.

PDF expert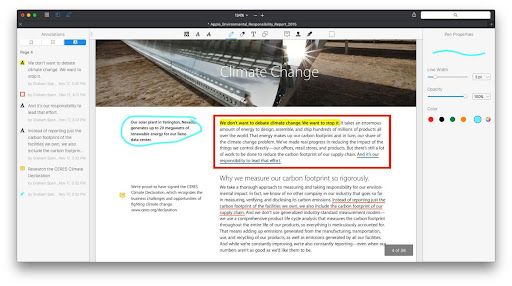 Mac users may choose this exclusive PDF platform- PDF expert.  It doesn't exactly compete with Adobe Acrobat Pro; however, it offers a user interface tailored to Mac OS X, advanced functions, and reliable operation.
This is a straightforward yet effective program with a sleek design that functions well on Mac systems and iOS devices. The customer experience is built to provide its users with an authentic Mac-friendly experience. Users can enjoy the feeling of working with Preview or another similar Mac app as they use this program. Also, the process of downloading the software is quite effective and speedy. However, PDF expert only supports iOS and macOS, and Android and Windows versions are not anticipated at the moment.
Features of PDF expert:
Form-filling and electronic signature features
Plans & Pricing:
The annual option costs $50.
A perpetual license costs $99 but does not include updates.
Pros and Cons:
Pros:
Authentic Mac user experience enabled by rapid responding and fluent features for iPad users.
Cons:
Restricted features for Adobe Acrobat Pro users.

Adobe Acrobat for Mac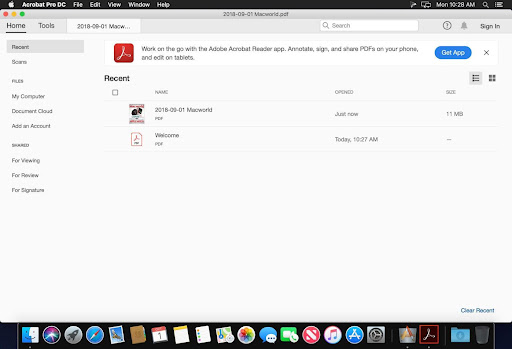 Users may work with their files while on the go with the Acrobat Reader mobile app. The material is intelligently adjusted to fit your device for the optimal PDF browsing experience. The program is free to use and allows you to share, fill out, edit, and sign PDFs. You may use Adobe Acrobat for Mac and enjoy functions like editing, exporting, combining, and organizing PDFs on your mobile device.
Features of Adobe Acrobat for Mac:
Supports OCR
PDF conversion enabled
Allows signing PDFs
Enables organizing PDFs
Plans & Pricing:
$24.99 for Adobe Acrobat Pro
Pros and Cons:
Pros:
Advanced tools and features available.
Cons:
Charges applicable for nuanced tools.

Skim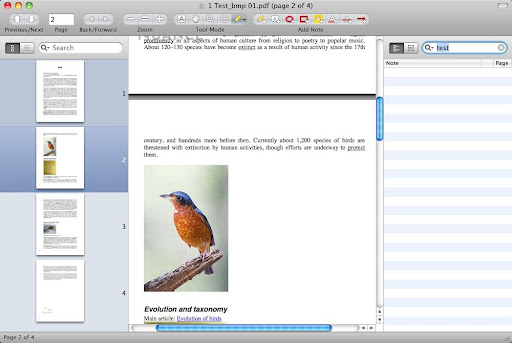 Due to its many functions, the Skim program, an open and free PDF editor, can also be used as a tool for research. It resembles the Preview app nearly exactly. Some of the best features offered by this app are highlights, notes, and comments.
Features of SKim:
Allows easy edits to PDFs
Enables PDF annotations
Easy reading in full screen
Note export feature
Plans & Pricing:
Pros and Cons:
Pros:
Exclusive features for highlighting, annotation, and commenting.
Cons:
Not PDF editor exclusively.

Nitro PDF Pro for Mac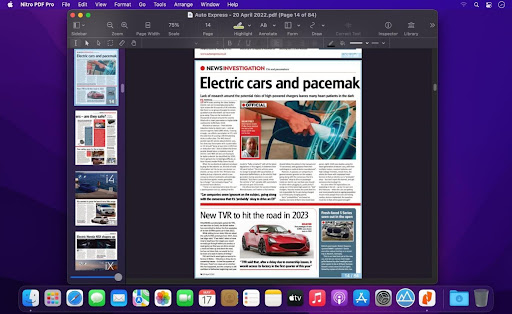 Under the Nitro brand, standard, and pro editions are now available in PDFpen and are currently owned by the people who created Nitro PDF.  It is a well-aged brand that was founded in 2003. It took Nitro some time in rebranding even though the business was acquired a few years ago. This is probably due to the fact that PDFpen and PDFpen Pro had a strong base of users already who would have opposed a quick rebranding attempt. The PDFpen Pro edition, which is now known as Nitro PDF Pro, a step-cousin of Windows, is exceptionally capable as an Adobe Acrobat Pro replacement because the core components are basically the same.
Features of Nitro PDF Pro for Mac:
Enables pdf ocr
Tool for text correction
Allows signing PDFs
Easy PDF storage available
Plans & Pricing:
Nitro PDF Pro Essentials (PDFpen) costs $129.99 for a single perpetual license. (future updates are not available yet)
Nitro PDF Pro (PDFpen Pro) costs $179.99 for a one-time subscription model. (future updates are not available yet)
Pros and Cons:
Pros:
Specialized for Mac users with sufficient tools that enable easy PDF workflow.
Cons:
Lack of advanced features such as conversion and data extraction.