GarageBand is an ultimate software on Mac OS to Mixing the Many songs on a single track and creating a Rap Beat. We all know that Rap Beat is most Popular in nowadays music Industry. It is Also available GarageBand for Windows. Everyone wants to listen to Rap Beat at the Party time and free time.
But while using the GarageBand, it is straightforward to Make a Rap Beat as per your choice. To do so, you have to collect your Favourite Songs, which you want to make in Rap Beat. User Interface of the GarageBand is straightforward to understand, so it is not essential to have a good grip or too much experience in the Music Industry.
Now if you want to learn to Make Rap beat on GarageBand there here below, we are going to share some tips to follow step by step:
Guide to Make a Rap Beat on GarageBand
Step-1: Create a New Project:
Open the GarageBand Software on your Device. Click on the "Menu" button and then click on the "New File" button on the Menu bar, as shown in the below image. Ste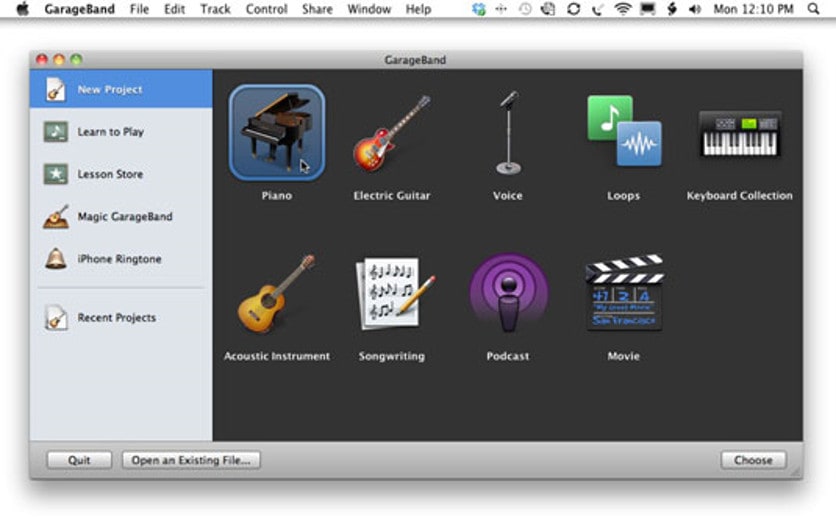 Step-2: Create a Tempo
Now in the next step, you have to create a tempo for the perfect mix-up beat of the Soundtrack. At the time of creating a new project, you will find the Option "Enter a Temp." Select that option, and in the setting option, you will have to set the beats per Minute between 40 bmp to 240 bmp.
Here Beats per Minute will depend on you that do you want a slow song or fast Song. If you're going to Create a Slow Sound Beat, you have to Select 70 bmp to 120bmp. But if you're going to create a Fast beat Sound, then you should select 150 bmp to 180 bmp.
Step-3: Start Creating Audio track
To Create a Rap Beat Audio track, you have to open the GarageBand Software. Here you will see the "+" button at the lower bottom corner on the screen. Click on that button, you will see some options of types of the audio track. You should select the "Real Instrument track."
Step-4: Create a Loop in your Audio
After Selecting the path for your Sound, to make the best Rap Beat Song, you have to create a loop for your Sound Track. To create a circle, you need to click on the "EYE" Button right after the "+" button at the bottom left corner.
Navigate the Loop library and select an appropriate loop for Sound Track. Many types of Loop will be available like Hip-hop loop, Bass loop, etc.
Step-5: Create another Sound Track and Overlap
Now create a different Sound Track by following the above procedure and then Overlap both soundtracks to get the Richer Experience of the Rap Beat.
Step-6: Merging Multiple Sound Track
Now the Final thing to make your Sound Track a Real Rap Beat, you need to create several Soundtrack using different loops and Overlap them. By Overlap, more than 3-4 Loop will create such a crowding effect of your Sound Track, and it will good to listen to a real Rap beat.
Pre-requisite to make a Rap Beat
Apple Computer/Smartphone
GarageBand Software Enabled