No doubt, MacBook is a great device to watch movies and TV shows. But don't you wish to enjoy your MacBook on a big screen? We have all thought of it at some point or the other. Well, that is possible with the help of Juststream mirroring app.
JustStream is the perfect mirror display app made for Mac. It can deliver everything on your MacBook to a bigger screen. In other words, it can mirror your Mac screen on your TV. This includes not just videos but also images, audio, presentations, or software apps.
The best thing about JustStream is that it is compatible with a wide selection of TV brands and services. This includes some of the top companies like Samsung, LG, Sony, and others. The app allows you to choose the monitor you want to mirror and the screen you will receive.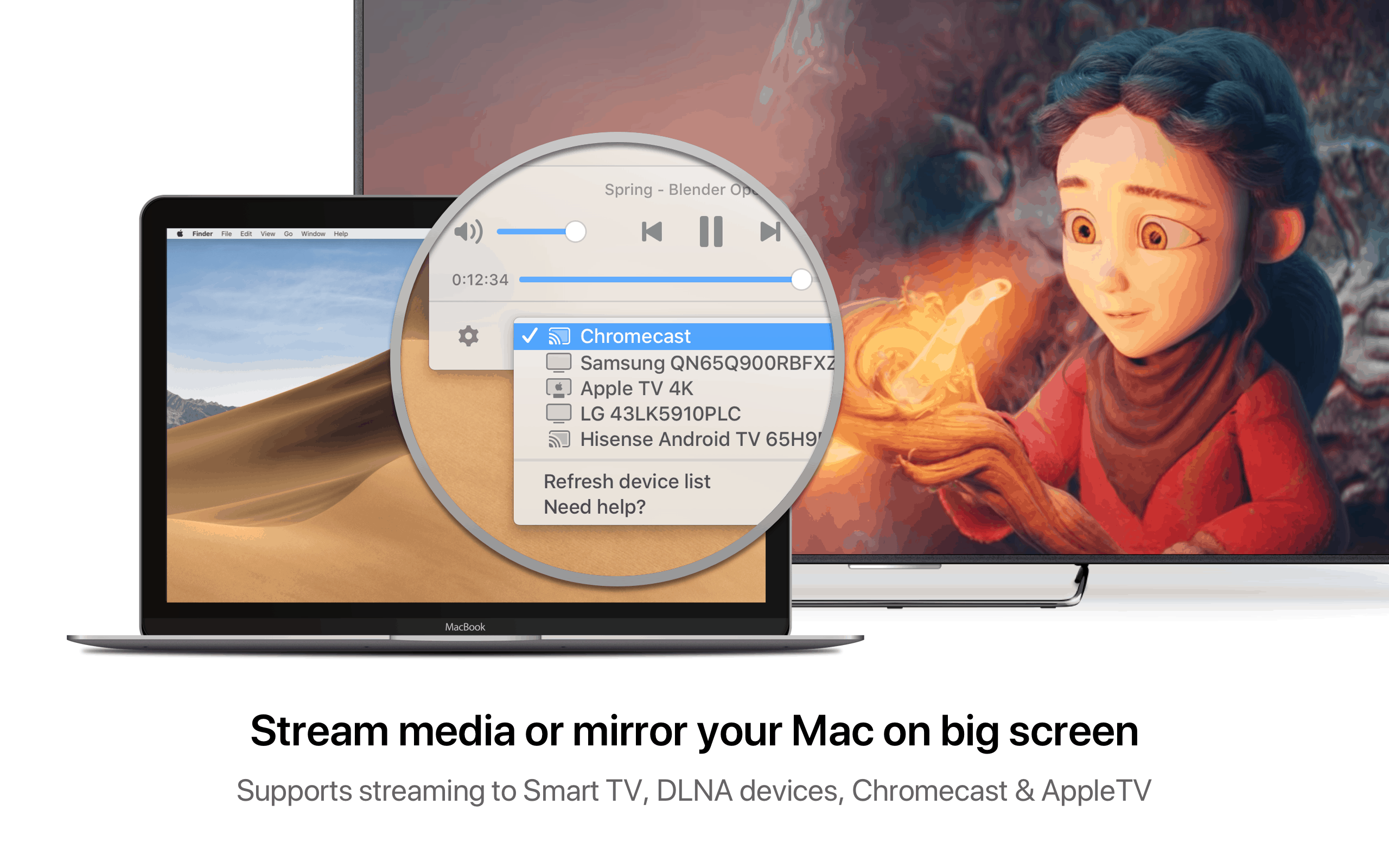 What makes Juststream special?
There are plenty of things because of which Juststream is so much preferred by the Mac users. If you haven't used it yet, here is a little bit of a sneak peek for you.
Special Mac mirror options
JustStream is an app that is not only capable of mirroring images and videos from your Mac screen to your TV, but it can also capture cursor movements and mouse clicks.
Your cursor activity will show in the mirrored output, while your mouse clicks will show as a highlighted circle where you made the click.
Adjustable display and quality settings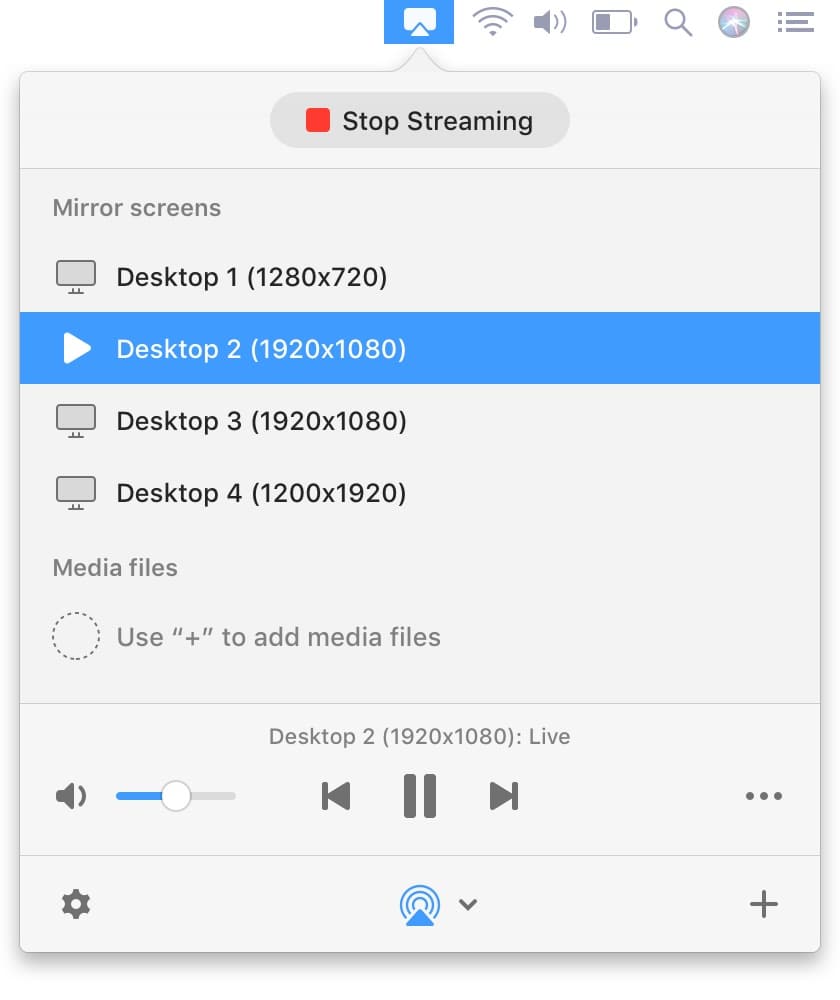 The app also provides you with useful settings that will meet your needs. For example, it allows you to adjust the display and quality settings of the screen.
You are provided with three options including auto, full HD and HD. You can make your choice based on your requirements. Along with that you are also provided with an option to adjust the dimensions of the mirrored content. This helps you to fit the content on the TV screen.
Create your streaming playlists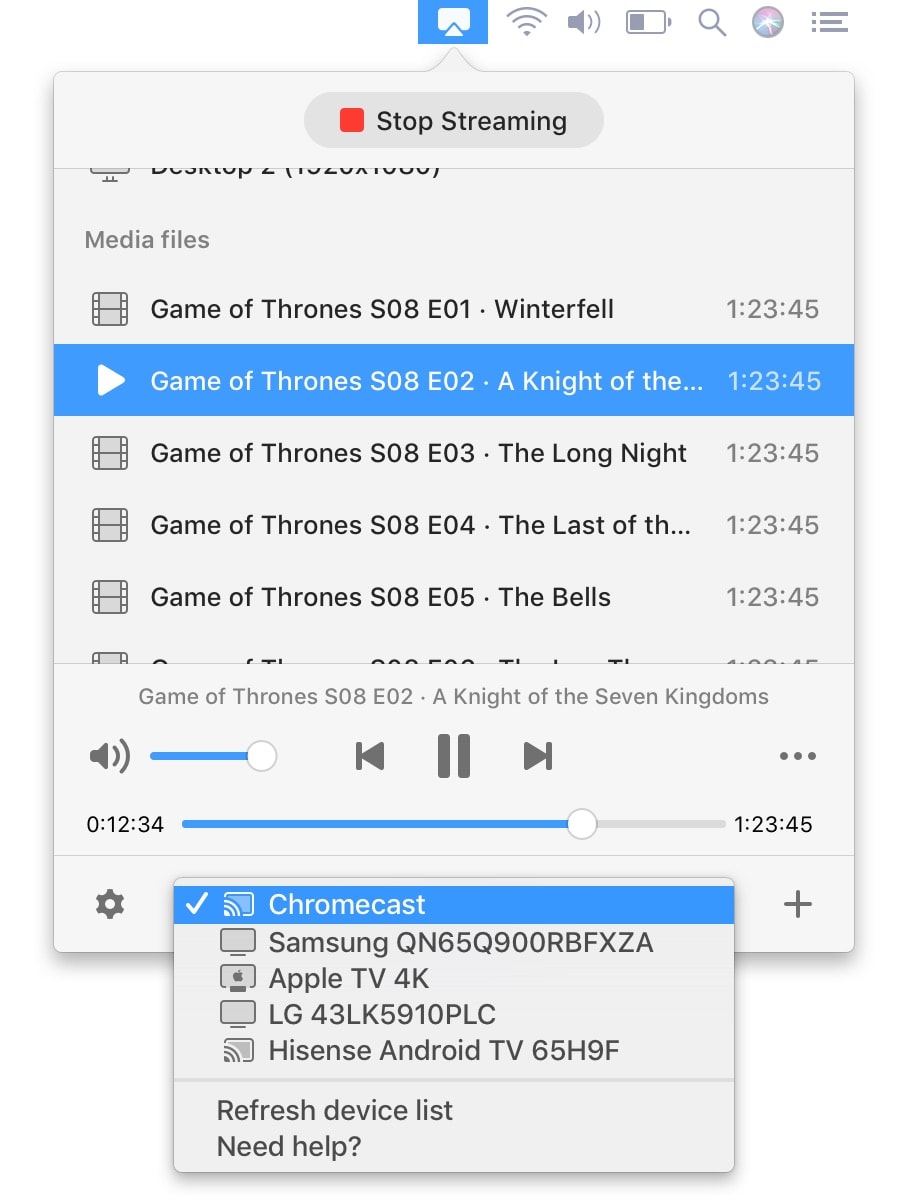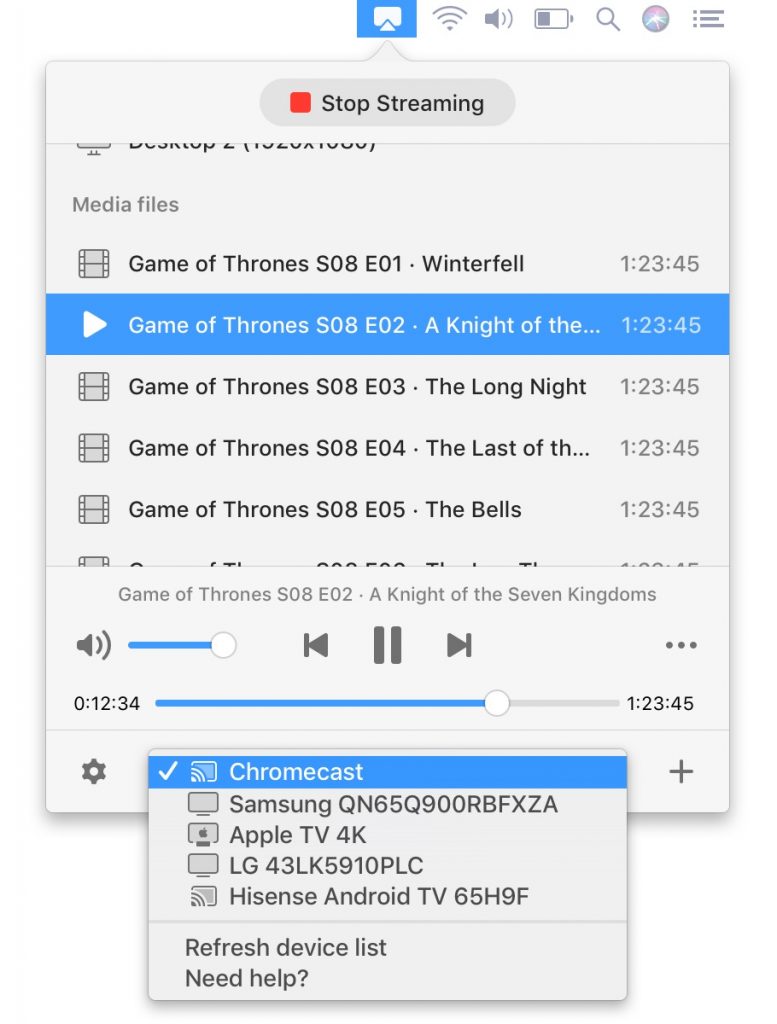 Another cool feature offered by the app is that you can create your streaming playlists. It allows you to compile playlists within the app so that you can enjoy continuous playback on your TV screen without getting interrupted. This feature is useful when you want to stream just one file but multiple videos
Advanced support for subtitles
With JustStream you never have to miss out on subtitles ever again. The good thing is that the app supports all the popular subtitles format. This includes both embedded and external ones.
When streaming to Chromecast Ultra or Chromecast you can also customize or change the colour, font, and size of the subtitles.
External and embedded audio
The app can stream both external and embedded audio tracks. It can stream both the type of audio perfectly in sync with the video. This allows you to have greater enjoyment while using Juststream.
With all such exciting features, the app is used by millions of Mac users. If you haven't used it yet, you are missing out on all the fun and excitement. With this app, you don't have to stay stuck to your small Mac screen. Move out of your Mac screen and enjoy your movies and shows on a bigger and better screen. You can visit this link for details: https://mac.eltima.com/juststream.html.
Screen Mirroring Mac To Samsung TV Wireless
You don't need to have an Apple smart TV to mirror your Mac screen using Juststream. It can work with just about any TV brand you talk about. For example, you can even connect your Mac with Roku TV. Check the details here: https://mac.eltima.com/mirror-roku-tv.html.
If you are using Samsung TV then here are the steps you need to follow.
At first download and install the JustStream app on your Mac device.
Now switch on your Samsung TV.
The next step is to open the app on your Mac.
You need to select the monitor that you are going to mirror to another device.
Choose the receiving device you are going to mirror to i.e. Samsung TV. If you cannot see Samsung TV on the same network, just refresh the list.
After all, this is done click the "Start streaming" button and the app will start mirroring your Mac screen to your Samsung TV.
To stop mirroring, hit the "Stop Streaming" button.
How To Connect Mac To LG Smart TV Wirelessly?
You can also connect your Mac device to LG smart TV wirelessly. All you need to do is follow the simple steps given below. Although the steps are almost the same as Samsung TV, we don't want to leave any space for confusion.
The first thing you need to do is download the JustStream app on your Mac device and then complete the installation process.
Now switch on your TV.
Go to the app on your device and open it.
You will get to see all the monitors that are connected to your Mac. You need to choose the screen you want to mirror to your TV set.
In the next step select the LG smart TV from the list. All the smart TVs that are sharing the same network are shown on the list. In case, due to some reason your TV name is not on the list, you should refresh the entire list.
After you are done, you need to click on the "Start streaming" option and the app will start mirroring your Mac screen to your smart TV.
You could also try an alternative way and click twice on the monitor name. You can also use the menu by clicking on the three dots by the device's name.
If you want to discontinue the mirroring process, just click on the "Stop Streaming" option.
Juststream app for Mac is the best way to enjoy your mirror your Mac device on a bigger screen. It is not only limited to Apple smart TV users but it can be used by everyone else as well.