iPhones are steadily becoming more powerful, and capable of highly intensive tasks. With that, the camera in these smartphones has also improved to an extent that we can even shoot 4K videos. All these capabilities make iPhones highly capable of handling both shooting videos, and editing them. So, if you're looking to edit your iPhone videos directly on the phone itself, here are the 7 best video editing apps for iPhone:
1. iMovie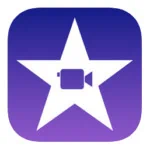 The iMovie provides a streamlined design coupled with intuitive gestures. You can use it to create movies on iPhone or iPad and share them to your friends. Moreover, you can watch them in iMovie Theater. As one of the media suite provided by Apple, it is possible to make use of the iMovie extension directly from the Photos app with iMovie video editing app. The app ships with 14 trailer templates with original scores of leading composers and stunning graphics. And It is able to personalize logos, cast names and credit notes for your movies.
2. Animoto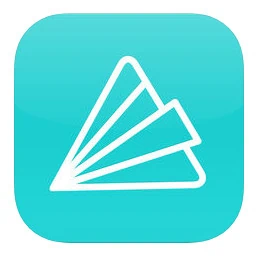 Animoto helps you create music-enabled video slideshows with the help of the images and video clips stored on the iPhone or iPad. The app ships with more than 100 styles and wide range of licensed songs. You just need to add images or videos from your Camera Roll or iCloud, and select a video style. You can also pick a song from the integrated library and add captions and slides, or make use of the video-clip trimmer to fine tune the videos. Though you need to purchase monthly or yearly subscription inside the Animoto video editing app for enhanced features, the basic version is free.
3. Cameo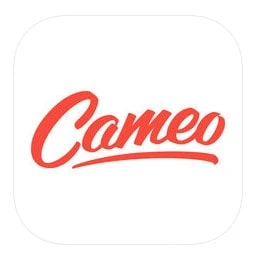 Cameo (iPhone only) allows you to easily edit and share cinematic videos including 4K UHD-enabled videos from your iPhone. The app enables you to merge clips from your Camera Roll and you will be able to edit and trim with a few swipes. You can make use of high quality video filters, soundtracks and themes. It is possible to share the edited video file to several social media platforms after showcasing in the integrated HD player. The app ships with a wide range of premium themes and effects.
4. Cute CUT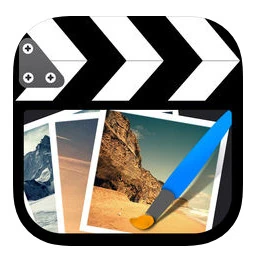 Cute CUT enables you to draw movies with simplified editing controls on iOS device. The app includes a wide range of tools and utilities with Hollywood style editing capabilities. The main highlight of Cute CUT is that it provides support for several resolutions and aspect ratios such as HD, SD and SQUARE. You can also create PIP movie by placing one movie above another. The app ships with more than 30 drawing tools with advanced brushes such as texture, linear and radial gradient. You also have 20 pre-defined transitions including the ability to share movie across various social media platforms. In-app purchase provides Pro version with watermark-free movies and unlimited movie length.
5. Quik – GoPro Video Editor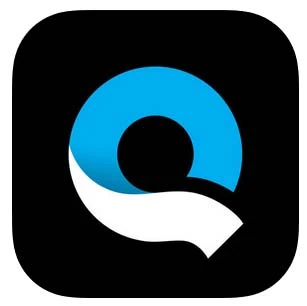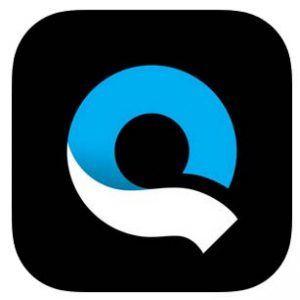 Quik is another iPhone video editor app from GoPro. With Quik, you can quickly create good looking videos with just a few taps. The app has the option to import photos and videos from the photo library, or your Facebook, or Instagram account. Once you've selected the photos and videos you want to edit, you get the option to add Hilights to the video clips (just like in Splice). However, you get the options to change the format between cinema, and square. Also, you can change the background music for the video, as well add a plethora of filters to the video. Quik also has the option to add a title to the video.
6. FilmoraGo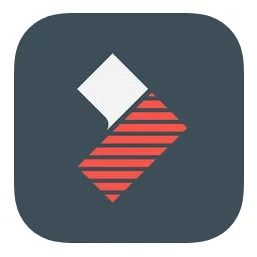 The FilmoraGo (iPhone only) is a powerful video editing app with which you can edit videos with music and effects on iPhone. The main attraction is that the app won't punch a watermark on the edited video. There is no time limit set for editing the app. You can even edit a long video without any disturbances. It is also able to share the final output via various social media handles such as Facebook, Instagram and YouTube. To work with the FilmoraGo, you just need to select a media file from the gallery, select a theme, then add music, effects and titles.
7. Vintagio
Vintagio (iPhone only) provides vintage HD filters from 20s to 80s with authentic soundtracks. With it you will be able to create vintage masterpieces in one click on iPhone. The Pro version comes with an advanced real retro video editor with customized editing tools. The video filters include 80s disco blast, 70s crazy grooving, 60s hippie fair, 20s newborn, classic sepia and more. You can flip, trim and split videos, and grab images from a video. The app offers 11 original soundtracks of various styles with three video qualities. With the help of Vintagio, you can easily make videos 1.15x to 5.0x faster, including the ability to play video in forward or reverse mode. The app also includes five stylish transitions and 7 title cards with fonts.
8. Videocraft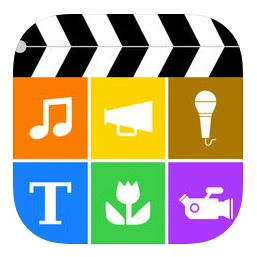 Videocraft (iPhone only) ships with an advanced video editor, photo story and movie maker for iOS device. You can decorate videos and images with songs, sound effects, voice recordings and much more. It is possible to create square, standard and wide projects in HD and FHD resolution. You can crop, pan and zoom video clips including adding fade in/out transitions; and you can also reverse a video clip to play it backwards.
9. VideoShowHero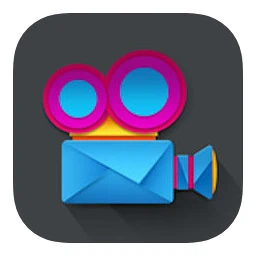 VideoShowHero (iPhone only) is a dedicated video editing app for iPhone, which enables you to create videos with rich features, filters and powerful editing capabilities. You will be able to trim and merge videos with music, titles, and captions in this app. The app comes with more than 70 filters to improve the quality of the videos. It is possible to add voiceovers and resize or rotate videos in various aspect ratios. Moreover, the app also enables you to create slow motion videos easily with adjustable brightness and contrast.
10. CamoGraphy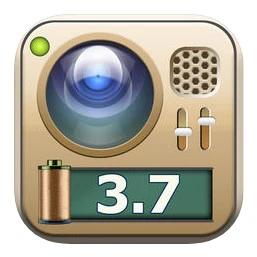 CamoGraphy is a low-powered app to create, edit and record videos on iOS device. The app provides support for HDR, which enables you to perform editing in extreme lighting scenarios. It is also possible to manage ISO and shutter speeds with 4 preset programs and dual lens programs. The camera burst mode is capable of capturing videos up to 30 FPS in FHD resolution. The app also helps you create collage photos by using your videos with support for anti-shake and live preview features.
11. MovieSpirit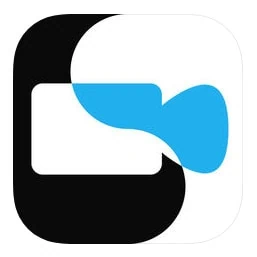 With the help of MovieSpirit video editing app, you can make use of all the elements such as image, video, music, text and voice into one single file on iPhone/iPad. You can add advanced effects such as scene switching and text-based animations to videos. The app offers several shapes for image and videos with the ability to paint directly on the movie. You will be able to work with Chrome key for overlaying media files and can share the output via social media channels like Facebook, Instagram, YouTube and much more.