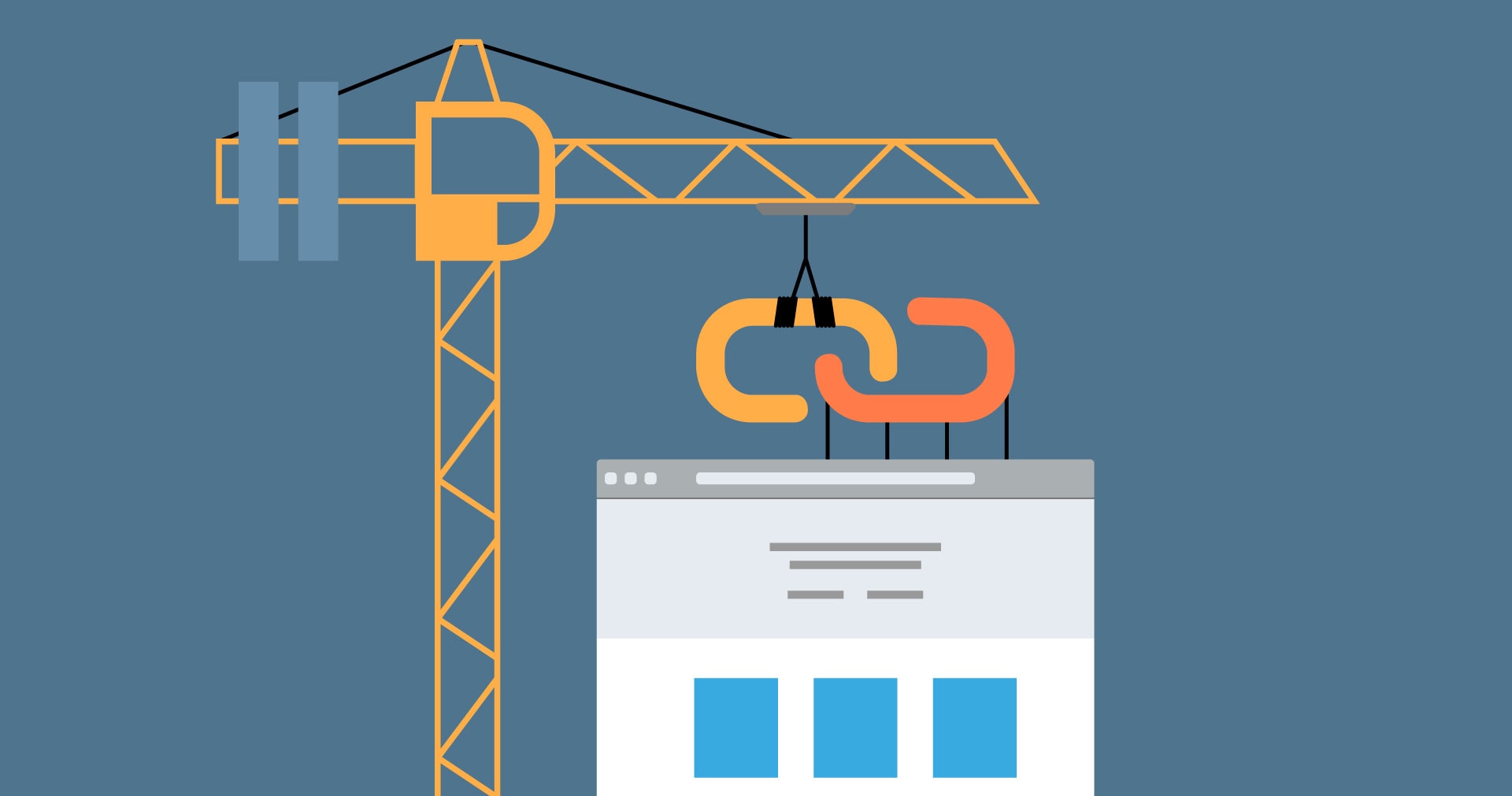 Links. Content. Page load speed.
Those are the three most important ranking factors for search engines like Google. While content has taken more of a front seat recently, links to your site is still a must-have. After SERP pages, they are the most effective way to get more organic traffic to your site.
Paying for backlinks has become a looked down upon tactic because of how it undermines Google's push for more quality and organic traffic. However, the good news is that there are still many great, totally free ways to get backlinks to your site. Here are the most effective 3:
Making a habit out of guest posting
Many define guest posting as providing free content to a website in exchange for a link to yours. While that might technically be true, guest posting has become way more nuanced.
Writing guest content for some sites can even get you paid. That being said, you have to be careful of how you use backlinks back to your website. Only link back to your site when it's relevant, adds value and is useful within the context of the guest post.
Use too many links or use them arbitrarily, and you'll just come across as spammy. Also, be wary of any site charging a fee for letting you create a backlink.
Of course, guest posting comes with a bit more effort than writing for your own blog. You'll have to:
Find high-authority, relevant, and reputable platforms that accept guest posts
Research on-point article ideas for their audience
Pitch your idea to them. Guest posting agency http://luckyposting.com blog shares useful information on how to achieve the best results at this stage
Write according to their editorial guidelines
However, this is worth it as guest posting provides many other advantages that go beyond your SEO rankings:
Expand your audience
Write about new topics or in a new way
Network and build industry connections
Repurpose old content
Promoting your content and reaching out to other blog masters
If you want a backlink, all you need to do is ask. Well, almost.
If you look hard enough, the opportunities to have a backlink posted without having to write guest content are there. Remember, that just like you, other content creators are also constantly using links to add value to their content and support their opinions.
If you believe that you have great content that does this, they might be more than grateful to use your link.
One popular tactic is to find broken links in the content within your niche. As broken links are a bad metric for SEO, blog masters might be all too happy that you point it out to them. Even better, that you provide them with a link to fix it with right then and there. There are many tools to help you check for broken links without having to manually go through articles.
You can also come up with backlinking agreements by striking up connections with people in your niche. Just remember that backlinks from a variety of sources are vital, so don't put all your eggs in one basket (or all your backlinks in one blog).
The same goes for influencers or lone bloggers. These people can be great ambassadors, particularly if you're a brand, with a strong social media presence. Getting backlinks from social media also counts, and there is a possible snowball effect if your content is shareable enough.
Writing content with the highest chance of getting linked to
We aren't playing favorites, but some content just gets more attention than others. According to numerous studies, these are the most popular and shareable types of content:
How-to guides
List posts
"What" or "Why" articles
Infographics and videos
What most of these types of content have in common is that they answer readers' burning questions. How do I do this? What is the best 7 of that? What is this? Why do people do that? Using those key phrases in your titles makes them more attention-grabbing.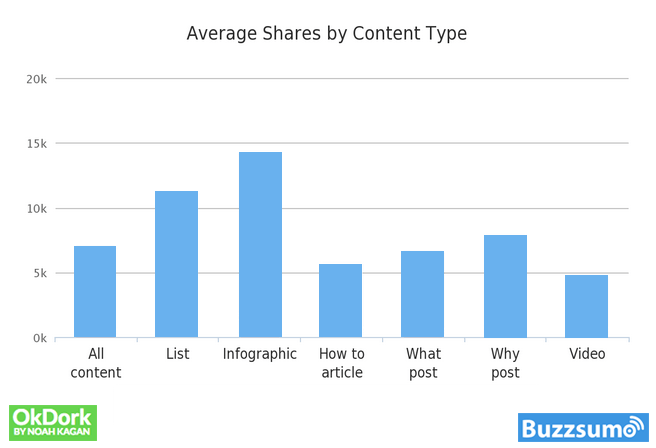 https://okdork.com/why-content-goes-viral-what-analyzing-100-millions-articles-taught-us/
According to BuzzSumo and OKDork, Lists are the most popular type of content to share after Infographics. While it scores lower on its own, including video in content also improves the chance of it getting views or shares. In fact, video can increase SERP CTRs by as much as 97%!
As fewer people use video, images, or infographics, it gives you a major advantage when incorporating them into your content. If a blogger can choose between linking to another article or yours, having an infographic or video their readers will enjoy might be the deciding factor.
Remember – Quality above Quantity
Search engine ranking algorithms are smart and get smarter every day. The authority of a site contributes a significant portion of the amount of "link juice" it passes on to sites it has backlinks to. Affiliating yourselves with reputable, popular, and highly ranked sites is the best way to boost your own standing. As I mentioned, this is something a professional guest posting service can help you with.