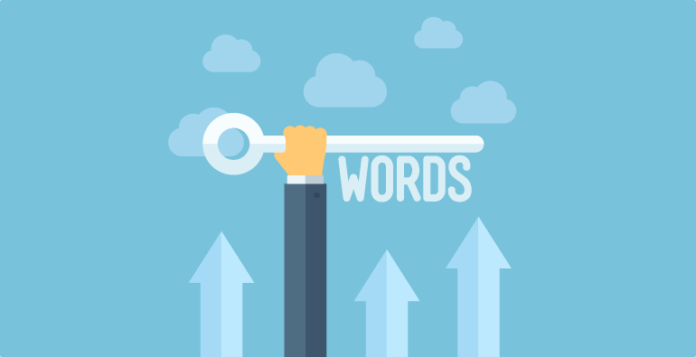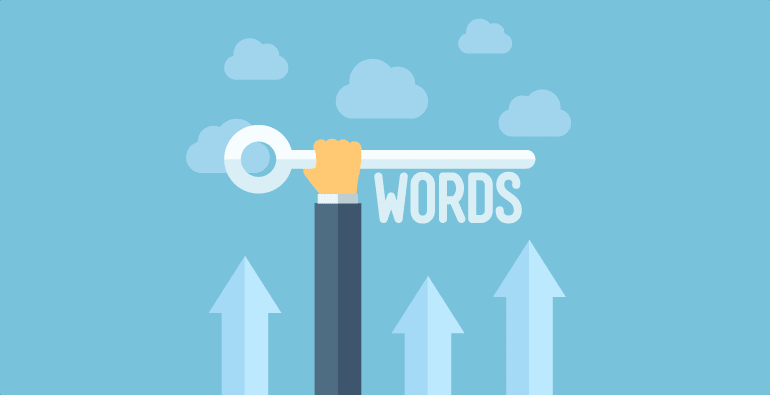 Gone are the days when you could stuff your content with as many keywords as you wanted to rank it at the top of the search engine results page. We live in a different time now, a time where Google has become smarter than spammers! You no longer can pile up keywords after keywords without any rhymes or reasons. Not only will it decrease your ranking, but it will also lead to a situation where Google can penalize you for Keyword stuffing. So, you need to be smart about how you use keywords to improve the rankings of your website.
Before we tell you how you can do that, let's just brush up the dust over what we are dealing with here. Let's try and understand what keywords are and why they are so important in the world of digital marketing.
What are Keywords?
Keywords refer to a word or a set of words that represent the entirety of your content.  Speaking on SEO (Search Engine Optimization) terms, they represent words or phrases that users enter into search engines. As digital entrepreneurs and content developers, you want keywords to be relevantly placed within your content so that they have a higher chance of getting noticed by users. Keywords are selected on the basis of competition, commercial intent, and search volume.
Why are Keywords Important?
Keywords are the single most important tool in SEO that will help you rise to the top of the search engines. This is because they help in bridging the gap between what users are searching for and the content you are providing to fulfill their needs.
The keyword that you decide to target will dictate the kind of traffic you get on your website from the Search Engine Result Pages (SERPs). This organic traffic will help your website rank higher on search engines.
Keywords have to be primarily designed keeping in mind the perspective of your audience. This is why sometimes you need to describe what you are offering in a slightly different manner in order to fit in with the queries of the audience. Confused? Let us explain it to you with the help of an example.
Suppose you own a shop that specializes in selling golf-based accessories. Now, you may want to sell new clubs that have come up in the market. If you promote them as "best clubs", then you might end up attracting users who are looking for a place to drink and dance after dark. You need to avoid such a situation.
Optimal Tips to Use Keywords Strategically
When it comes to placing keywords, the primary goals should be to facilitate search engine rankings and indexing. If you think you can outsmart Google, you are sadly mistaken. Google is constantly updating its algorithm to provide a search engine to its users that offers the best possible results to their searches.
As Google has evolved to become more sophisticated, content developers started realizing the importance of the context of the words around the primary keyword. This means that you need to develop high-quality articles and use variations of your keyword (that are popular) in a naturalistic manner.
Here are some clever tips that you can follow while selecting and placing keywords in your website. They are not only simple to execute, but they also excel in delivering dividends.
Create a Balance Between Short-Tail & Long-Tail Keywords
One of the biggest rookie mistakes that entrepreneurs often make during their initial days is that they tend to target keywords that are extremely competitive. They focus on only short-tail keywords which attracts a huge pool of audiences, which also means that they are being pursued by many websites.
Phrases such as "insurance plans", "weight loss", "holiday destinations" are way too popular to infiltrate. This competition stems from semantics, synonyms, and sentence construction. So, if you want to make your website be known, seen, and heard, you need to focus on long-tail keywords.
Apparent from their name, this type of keywords are longer (usually comprises of at least 5+ words) than your primary keyword. Finding them isn't difficult due to the accessibility of keyword generator websites and softwares such as 'Google Suggest'. These keywords also reveal a lot about the intention of the users.
For instance, if you want to dedicate a webpage on your website to school bags, then you just can't rely on the keyword 'school bag' because it is too competitive. You need to use long-tail keywords such as 'school bags for girls', 'school bag for boys', 'school bag designs', 'discounts on school bags', 'buy school bags', among others to reach your target audience.
Make sure the short-tail and long-tail keywords are evenly balanced throughout your web page. Sometimes, a small tweak is all that you need to give yourself an edge over your peers.
Use Question-based Keywords
We are slowly shifting towards a digital marketing industry that will have a major portion dedicated to voice search optimization in the near future.
Most of the search queries in voice searches are question-based. This is due to the fact that the way people are searching for queries online is changing.  Instead of just typing the short keyword, people are typing (or speaking to their device) questions to find the answers to their queries. Therefore, you need to use question-based keywords to match with the queries of your target audience.
There are many SEO tools available in the market that will help you in finding these question-based keywords. They provide keywords after studying Google's algorithm that stems from its semantic search technology. This technology takes into account the natural understanding of the semantics of the language, the context of the search, and entity recognition.
Hit the Target Zones of Your Webpage
The placement of your keyword will dictate how easily your website is detected and deemed relevant by a search engine. Along with that, you also need to keep in mind the density of the keyword in your web content.
In your webpage, there are various sections that are regarded as target zones wherein you need to insert keywords for ensuring maximum exposure to the users.
First of all, try to place your keyword at the start of the H1 title tag, and make sure you use only one H1 tag per webpage. You also need to insert keywords in your H2 and H3 subtitle tags. Also, it's better to have the keyword present within the first 25 words of your webpage too.
Next, use the keyword in your image title and image alternative text, which is also known as 'alt text'. This 'alt text' indicates the content of your image. You will be able to see it when you place the cursor over the image. If your image has a caption, then place your keyword in it as well.
Mention the keyword in the URL of your webpage. Every page of your website must have a unique URL. Having a specific keyword in the URL of the webpage ensures that there is one strong page on your website for a specific topic. The keyword should be present in the meta-description and anchor text too.
Besides all these, try and use your keywords naturally at least 3-4 times throughout your webpage. However, don't overstuff your webpage with keywords.
Summary
You need to have a method for the keyword usage on your website. In a nutshell, you need to evolve how you have been using keywords. Widen the horizon of your online marketing strategy and take in the help of an SEO expert or organization that provides services in the said field.
A reliable SEO Service provider in today's time thrives on its keyword placement policy and how conveniently it helps its clients apply those guidelines on their websites. The effort you put in the placement and usage of keywords will be detrimental in making your content appear at the top of the search engine.