Any business looking for effective ways to broaden inbound links would do well to focus its efforts on link building. As the name implies, this practice entails taking active measures to increase the number of links to your website floating around the web. Link building is among the most widely-used methods of search engine optimization and can work in tandem with other SEO endeavors, so if you're ready to step up your digital marketing efforts, link building should be one of your foremost priorities. Enterprises that want to get the most out of link building should consider the following strategies.
Working with an Experienced Web Marketing Company
Whether link building is an entirely new concept to your enterprise or you're in the market for a refresher course on the subject, you'd do well to get in touch with a seasoned web marketing company. In addition to providing assistance with search engine optimization, social media marketing and various other forms of online promotion, a dependable web marketing company will be able to whip your link building strategy into shape. Taking advantage of their link building services will help your company create and implement effective promotional efforts that are uniquely suited to your brand.
Seeking Out Relevant Link Partners
For maximum effectiveness, any websites that host links to your site should be relevant to your business and/or the industry it serves. While these sites don't necessarily need to be 100% in tune with your brand, the presence of your links should make some degree of sense. While accepting backlinks from any site that's willing to give them may seem like an attractive prospect, this approach can ultimately backfire on you.
For starters, placing links to your site on websites devoted to completely unrelated subject matter is unlikely to connect your business with its target audience. After all, if a link to your site is featured on a website that caters to an entirely different audience, there's no reason to assume visitors will have any interest in your brand, even if they take a chance and click your link. Getting new visitors to your website is one thing – getting them to stick around is a different matter entirely. Secondly, placing links to your website on sites that aren't relevant to your brand is liable to elicit negative attention from prominent search engines, and you may see your search ranking plummet as a result.
Engaging in Link Outreach
If there are any websites that you think would be a good fit for your links, consider reaching out to the site owners and making your case. When making your pitch, take care to maintain an air of professionalism and avoid coming off as overly forceful or needy. Additionally, avoid paying for links or spamming site owners to host your links, as this is frowned upon by popular search engines. Not every site owner you contact is going to agree to your request – in fact, some of them won't bother getting back to you – but as you interact with more of them and build solid relationships, you'll be able to refine your approach and identify your primary strengths and weaknesses in this area.
Enlisting the Aid of Guest Bloggers
Working with guest bloggers is a great way to get new visitors to your website and engage in link building. Any guest blogger you reach out to should be a prominent figure within your industry. The more weight someone's name carries, the more likely their content is to increase web traffic and generate links. As an added bonus, if a popular guest blogger enjoys working with your business, they're liable to host your links on their personal website and/or produce more high-profile content for you in the future. Furthermore, volunteering your service as a guest blogger can effectively build brand awareness and make sites more amenable to hosting your links.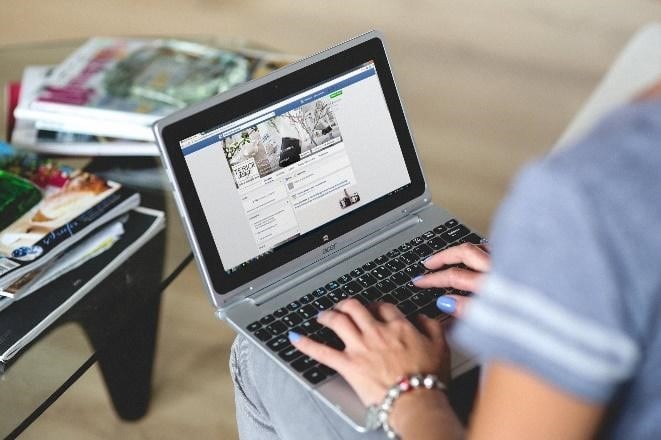 Link building should be a large part of your enterprise's digital marketing efforts. With a solid link building strategy in place, directing more visitors to your website, getting more eyes on your content and turning prospective clients into repeat customers should all be well within your abilities. Whether you've never engaged in link building or are looking to breathe new life into your current link building endeavors, the strategies discussed above are sure to serve you well.