Portable power stations have become increasingly popular due to their ability to provide reliable, clean energy on-the-go or during emergencies. These devices are particularly valuable in remote areas or during natural disasters, where access to traditional power sources may be limited or unavailable. As technology continues to advance, portable power stations have become more efficient, powerful, and versatile, meeting the growing demand for dependable power solutions.
In this article, we will compare the BLUETTI AC500 and AC300 power stations, highlighting their differences and discussing their suitability for various applications.
Comparison of AC300 & AC500
The AC500 is an upgraded version of the well-received AC300, boasting increased power capacity and scalability. The AC300 offers a continuous output power of 3,000W, while the AC500 raises the bar to 5,000W. Furthermore, the AC300 can be paired with up to four B300 battery packs for a total capacity of 12,288Wh, while the AC500 can support up to six B300S battery packs for a maximum capacity of 18,432Wh or four B300 packs for 12,288Wh.
Both models offer Split Phase Bonding for 120V markets and can be connected to a home distribution panel for up to 240V and 10,000W of power. This makes them ideal for heavy loads and backup power sources during emergencies.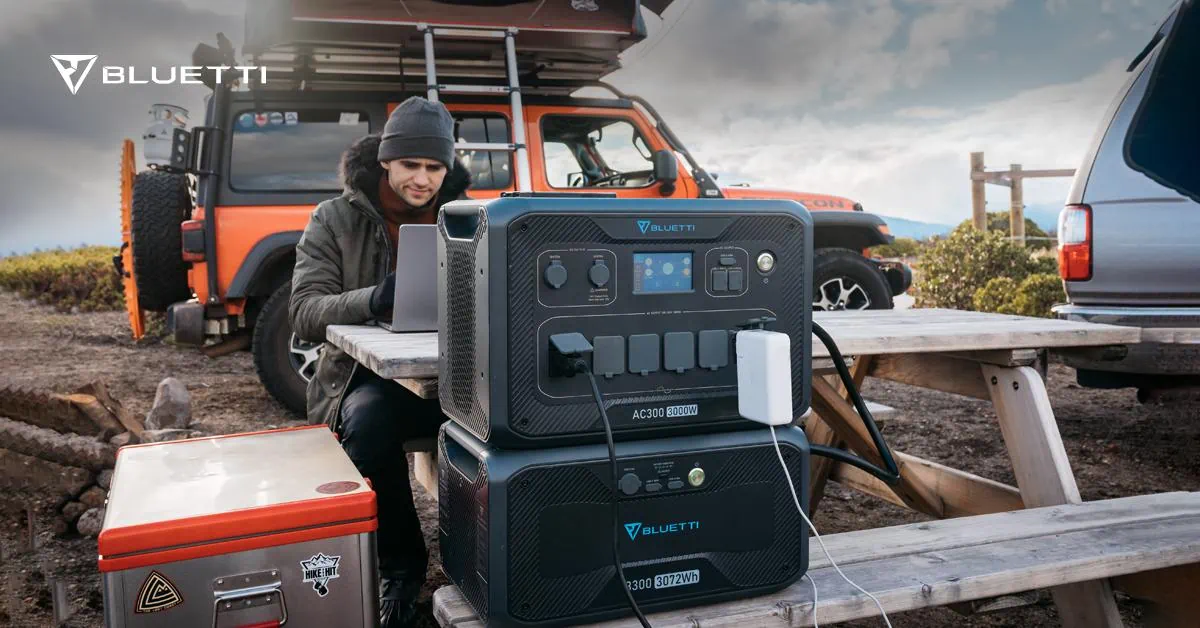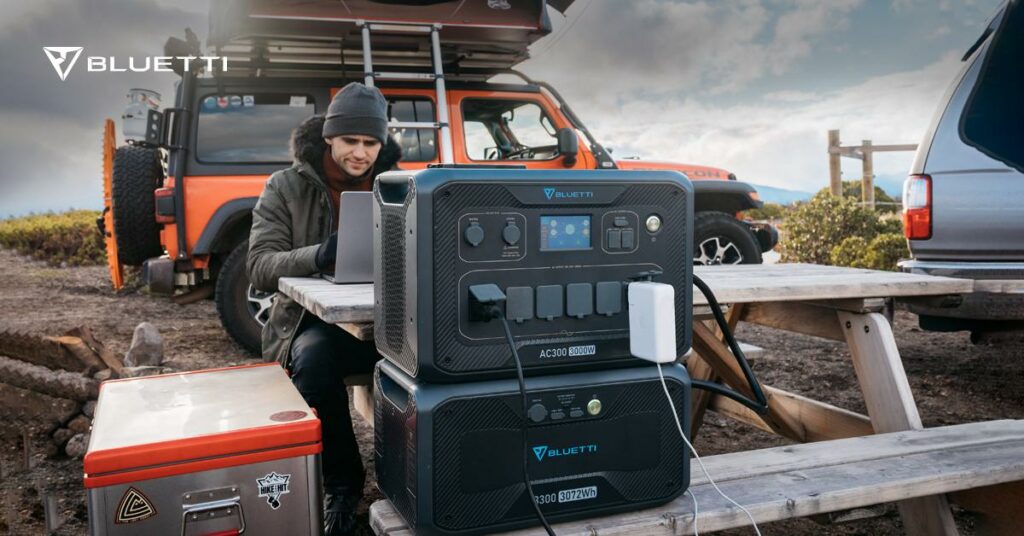 Fast Charging
The AC500 has a faster charging speed than the AC300, with a maximum input rate of 8,000W compared to the AC300's 5,400W. This allows the AC500 system to charge from 0 to 80% in just 40 minutes, making it one of the fastest charging portable power stations available.
Solar Energy
Both models are designed for solar power compatibility, with the AC300 supporting a maximum solar input of 2,400W and the AC500 supporting up to 3,000W. This allows users to harness clean and renewable energy from the sun, even in remote locations without access to traditional power sources.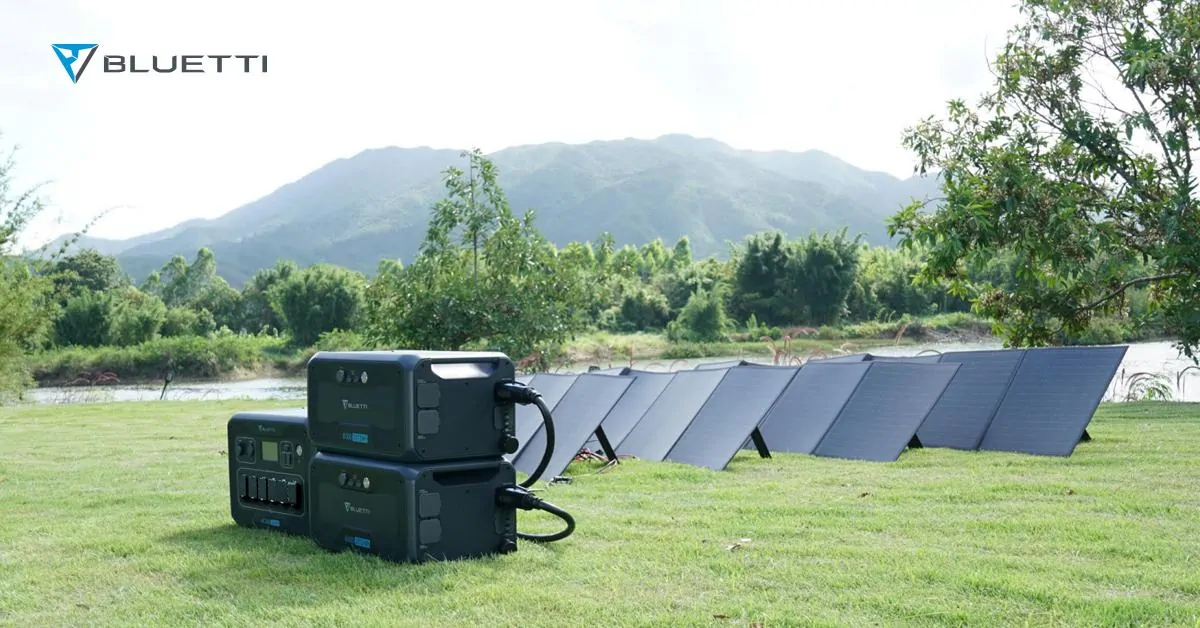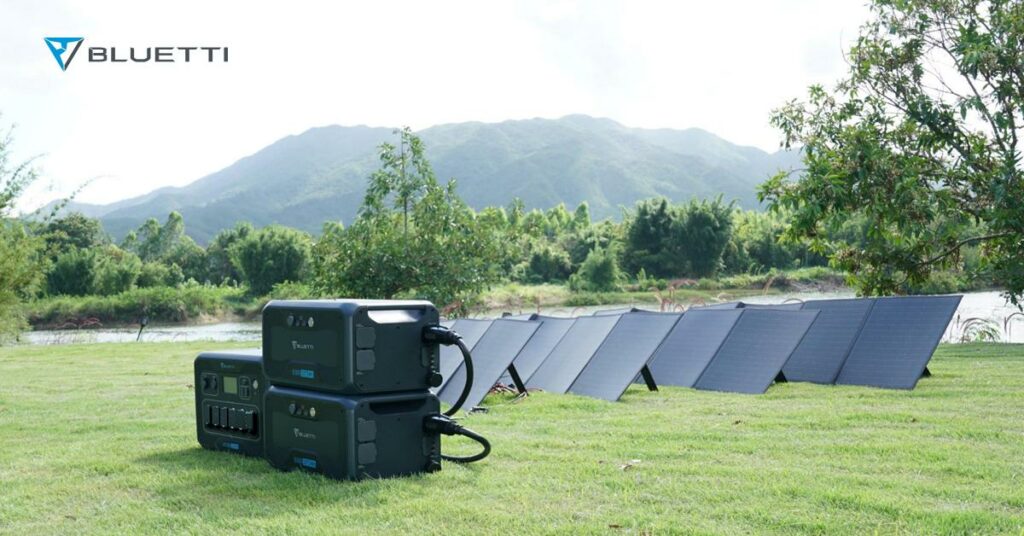 Battery Pack Upgrades
While both the B300 and B300S battery packs offer the same capacity, the B300S has been improved with a maximum solar input of 500W and an intelligent self-heating feature. This enhances the low-temperature discharging performance and extends the battery life, making the B300S an ideal choice for users who require reliable power storage in colder climates.
Compatibility and Upgrading
The AC500 is compatible with both the B300 and B300S battery packs, allowing existing B300 users to upgrade their power system by purchasing the AC500 head unit instead of replacing the entire system. This offers a cost-effective and convenient solution for users looking to increase their power capacity.
AC300 vs. AC500: Which is the better choice?
The AC300 remains a viable option for users who do not require extreme performance and are looking for a more budget-friendly solution. However, the AC500 offers higher power capacity, faster charging, and improved performance in colder climates, making it a better choice for those with specific needs or requirements. Ultimately, the choice between the two models will depend on the user's individual needs and preferences.
About BLUETTI  
BLUETTI has been committed to promoting sustainability and green energy solutions since its inception. By offering eco-friendly energy storage solutions for both indoor and outdoor use, BLUETTI aims to provide exceptional experiences for our homes while also contributing to a sustainable future for our planet. This commitment to sustainable energy has helped BLUETTI expand its reach to over 70 countries and gain the trust of millions of customers worldwide.
For more information about AC300 and AC500, please visit BLUETTI online at https://bluettipower.co.uk/