We live in a fast-paced world where technology is changing in a fling. You launch something today in the tech world, and tomorrow it will run into the risk of becoming obsolete. That said, when you hire android app developers to get a mobile app built for your business, you need to keep a few things in mind. This way, you will enjoy the peace of mind that your app will not become obsolete.
App developers are involved in doing much more than just coding your mobile app. Additionally, they need to have the right skillset of what they will be asked to deliver. All in all, you need to hire the right app developer for your company to develop an app to your needs. They also need to fit perfectly into your business profile.
Here is a do's and don'ts list that will help you eliminate all incompetent choices of developers and will help you find the best ones.
Choosing An Android App Developer – Things To Do
Developer Must have Strong Domain Expertise
When hiring an app developer, make sure they have a robust knowledge of the domain you want them to work on. That said, hire mobile app developers who have expertise in your domain. At times, even highly skilled developers fail to understand the requirements and challenges of developing a specific mobile app. Hence, you should look for the ones who are well-aware of the domain in which you want to get an app built.
Check for Expertise in Mobile Apps
You should always hire an android app developer or a team who has significant experience in the mobile app development domain. This way, you will enjoy the peace of mind that the team you have hired has core competence in mobile app development and is knowledgeable enough to do your work.
Choose a Developers Team that can Develop Apps for Different Platforms
Before hiring android app developers, ask a question: For which platform are you looking to develop an app? Also, make sure that the question is answered correctly since your decision will depend on it. You can either choose to get an app developed only for Android or for both iOS and Android.
You should be particular about all your needs before making a choice. Furthermore, you can hire developers who can fulfill all your needs and work with all platforms.
Select A Developer Team with the Right Size and a Strong Technology Stack
You should observe the size of the team you want to hire. This will give your team the chance to have more diverse ideas and inputs. That said, if you choose a compact team, you will have fewer ideas, skills, and exposure. Also, a team of the right size will bring more experience to the table and will help you with app development.
The development team you choose should also have a wide range of technology stacks to offer to its clients. This will help you ensure that you get the best results across versions and browsers.
Choose a Development Team with an Impressive App Portfolio
Firstly, you need to check the company's portfolio you have shortlisted to hire. This will give you an idea of the technology stack that the company has used. That said, whether they have used the same stack for all apps or have worked on different technologies based on the particular needs of its clients. Additionally, you will understand the professionalism and the capabilities of the team.
Furthermore, you will know if the development team has worked on projects similar to yours in the past or they are only making exaggerated claims. A diverse portfolio with multiple projects related to your requirements means more experience and exposure.
Hire a Creative Team Experienced in Open Source Platforms
When developing a mobile app, an open-source platform is the most popular choice. It proves that the market has a high demand for innovative features and functions. If an app has a complicated interface, it will not impress users and will ultimately fail. That said, you should look to hire android app developers who are well aware of the significance of innovation and help meet all your specific demands.
Don'ts List To Avoid Incompetent Teams/Developers
Don't Choose a Team based on only Pricing Criteria
If price is the factor you pay more importance to than the other aspects, learn development skills yourself instead of hiring app developers. Is the idea appealing enough? No, right? Though the price point is an important criterion, it shouldn't be the only determining factor. Do your homework, and before checking the price point, you should check the developers' skill set.
You should also check the track record, expertise, app portfolio, and experience. Hire mobile app developers only after you have considered all factors.
Don't Choose a Company that Doesn't Offer Documentation
Do not hire Android app developers who don't offer any documentation about the process of getting your app developed. The documentation is critical when you plan for updates, new features, patches, new functionalities and similar other updates. It will be challenging to get your app tested or maintained after delivery without app documentation.
You may also choose to hire services from another team or your internal team. Hence, you should only hire developers who provide proper documentation so that you can choose to play around with your app development.
Avoid Selecting a Developer who has no Maintenance Policy
You should not mistake hiring android developers who don't offer app maintenance services after the delivery of your app. Even after the launch of your app, you will need the help of your developers quite often. That said, your app may have bugs, need new features, or require updates.
Hence, you should check the policy of the team of developers you are planning to hire. That said, check their policy regarding support and app maintenance. Additionally, check for more details like bug fixes, post-launch support, and new app release costs.
Don't Choose a Developer who doesn't sign an NDA
You should not hire android application developers who don't have proper certifications to carry out the required tasks. Also, the team should be familiar with the industry and have relevant experience. The team of developers should also adhere to the non-disclosure agreements. Signing an NDA or a privacy agreement is extremely critical since it guarantees complete confidentiality of all projects you develop.
Final Say
When hiring android app developers, keep the dos and don'ts that we have listed above in mind. Such teams will ensure that your project has all specific requirements and deliver the product you deserve. This way, you will enjoy the peace of mind that your business and the app have the potential of staying in the market for a long time. There is no denying that better technology ensures better revenue, and you should always choose the best for your business.
Author Bio: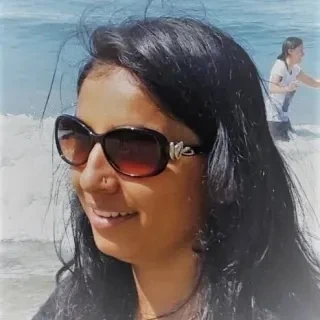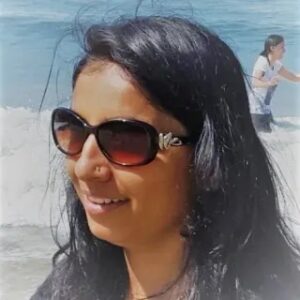 I am Kiran Patel, a technology enthusiast. Blogger & Author by passion. Whether you talk about passion or profession, by both I am a writer! I am a Guest Author on many reputed sites and have been sharing my knowledge for many years now.