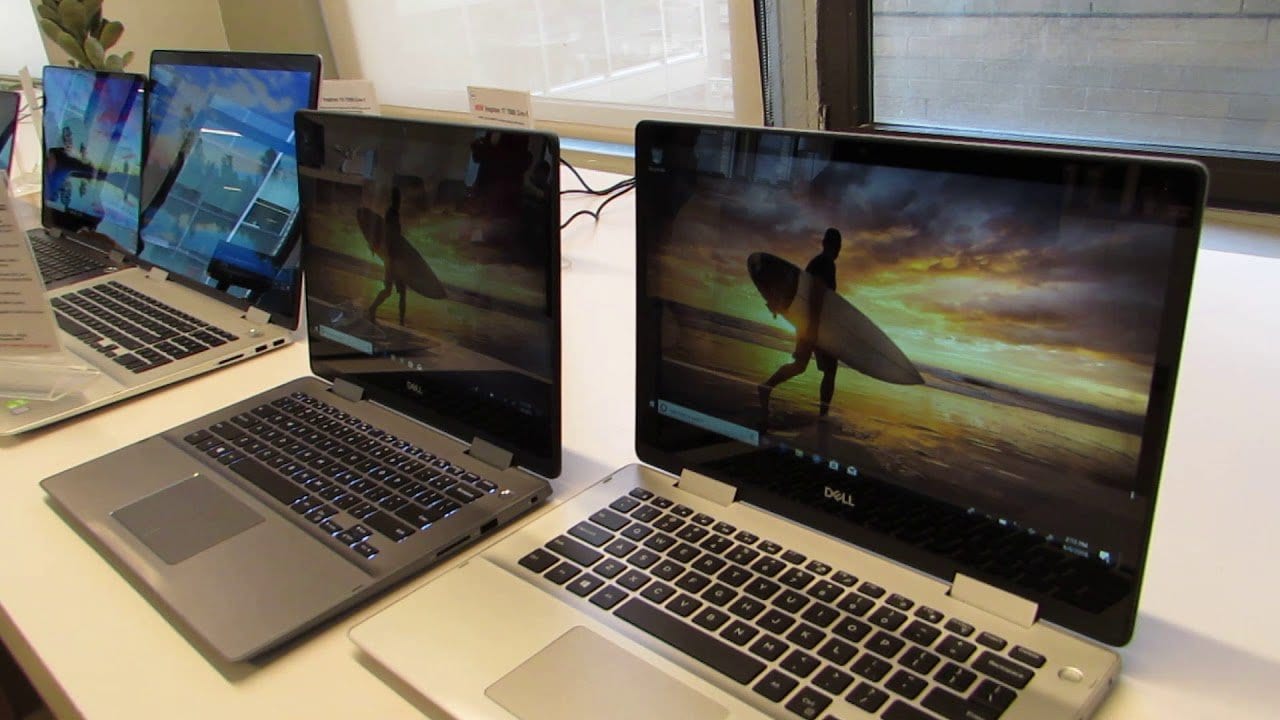 If you enjoy using your laptop as a tablet, the 2 in 1 laptop should satisfy your needs. You can buy a good 2 in 1 laptop even within your limited budget. The market shelves some of the best 2 in 1 laptops under 600 dollars. These laptops have many impressive features, and configuration enough to perform many tasks in both modes efficiently. If you already have some laptops market and tech information, you can find it helpful in buying a laptop according to your specs' requirements and budget. We can give you here some information on three best 2 in 1 laptops under 600 currently available in the market. You can even corroborate this information with the reviews on Home Gadget guides and other online channels to do a cost and specs analysis before hitting the market in your quest to buy the laptop.
Dell Inspiron 14
Features:
Within a limited price, the laptop has some useful features. Its CPU has 8th Generation Intel Core i3-8145u processor with 4GB RAM and 128GB SSD hard drive. The battery life is 7 hours maximum. It comes with 14.0-inch HD (1366×768) display, with backlit Touch Display and LED technology.
Drawbacks
It has drawn mixed reviews on the Home Gadget guides, as although useful at this price, the laptop could have come with even more impressive features. Its plastic enclosure makes it feel flimsy. The display should have been brighter, and it has no USB Type-C ports. When using in laptop mode, it is a bit heavier to its size.
Lenovo Flex 5
Features:
Lenovo Flex 5 can stand out amongst the best 2 in 1 laptops under 600 dollars for its features that include 7th generation Intel Core i5 processor and 8GB RAM. It has the storage capacity with 128GB SSD hard drive. It has a 14-inch full HD display with IPS touchscreen technology. Its battery can last up to 10 hours.
Drawbacks
It is not a bad laptop at this price, especially when you compare it with other laptops of this specs and tech from its competing brands, but it puts off the consumers, even for Home Gadget guides reviews, for its some other poor features, which include the poor screen display. It is one of the disadvantages of Lenovo laptops. It is not straightforward to handle too.
HP Envy X360
Features:
Under 600 dollars, it is the best laptop from HP. It has AMD Quad-Core Ryzen 5 2500U processor and 8GB RAM. Its storage capacity is up to 256GB with SSD hard drive. It has a 15.6-inch (1920×1080) IPS Touchscreen WLED display. The battery timing is 10.5 hours at maximum.
Drawbacks
There are specific usability issues that prevent this laptop from performing at its potential. It has a heating issue and, at times, can consume more time in processing a task, which can be annoying for consumers. It is also cumbersome to its size, and if you are not using it in the tablet mode, it might appear even heavier to you. The network issues to persist.