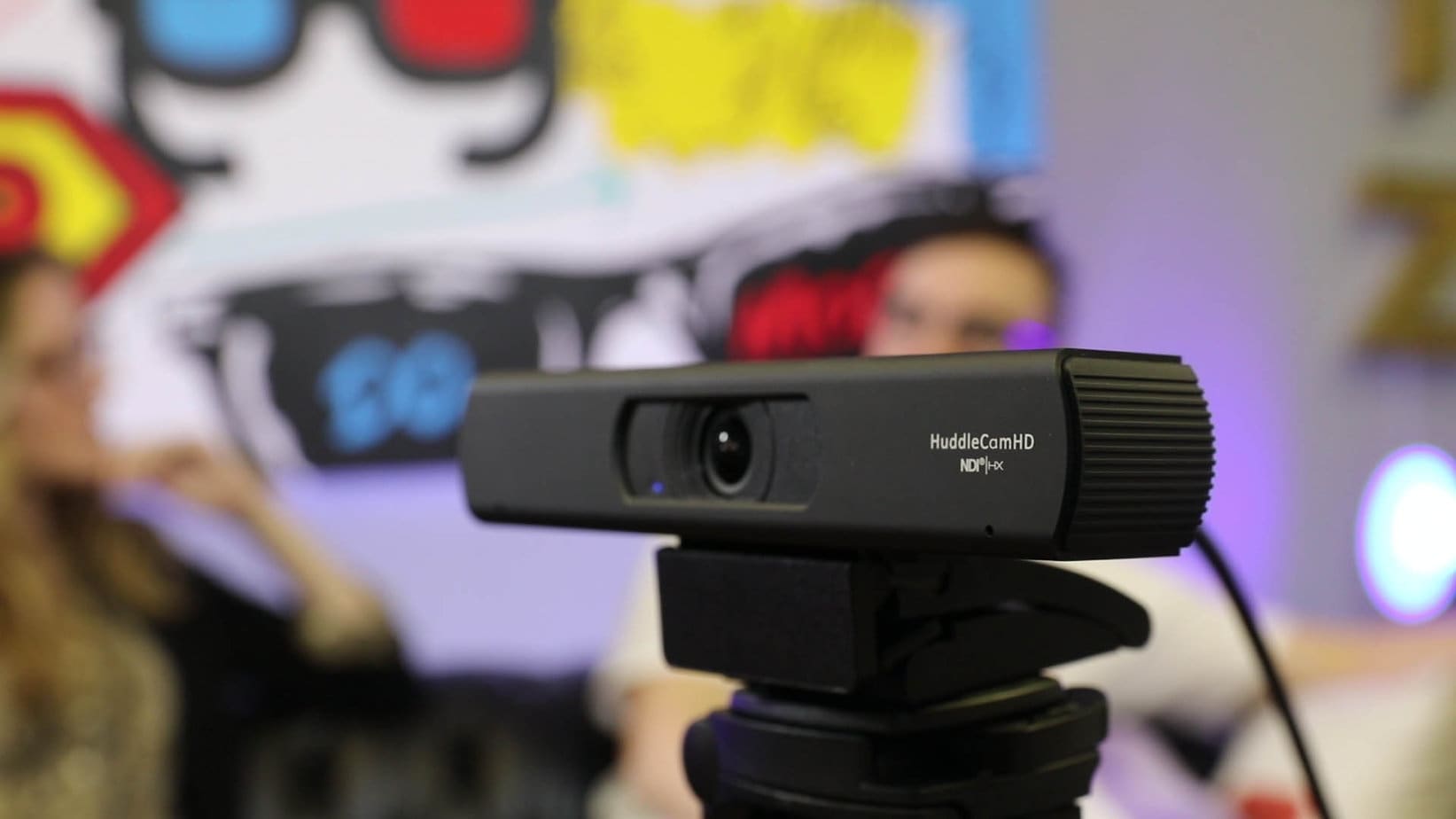 When it comes to conference cameras, there are a lot of high-quality options out there available for adding video conferencing capabilities to your meeting spaces. But you want to make sure you get the best if you are serious about providing your employees with face to face video conferencing capabilities. Your team deserves to have quality video meetings and you work too hard to get anything less.
That's why the HuddleCamHD's EPTZ 4K USB Webcam is so compelling for IT & AV professionals who want to set up meeting spaces for hassle-free video conferencing. It's not only promising to be the best webcam for online meetings, but it also is advertised to be your primary video conferencing camera and microphone system for software such as GoToMeeting, WebEx, Skype and Zoom. For some AV and IT gurus, that's a tall order.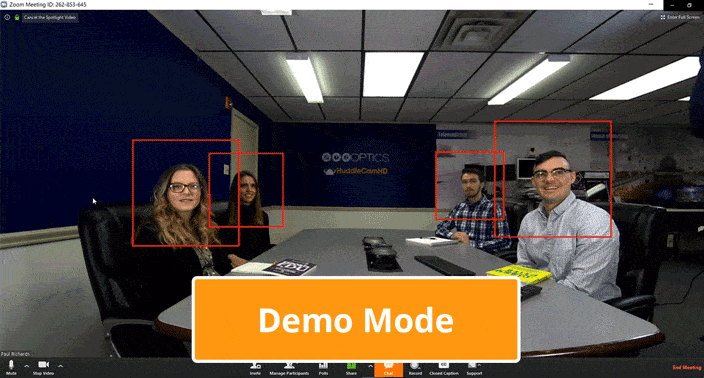 As usual, when someone promises the world, we're more than a bit skeptical. In this article, we'll look at the EPTZ 4K USB Webcam from HuddleCamHD and tell you about its features and whether we think it is going to live up to its lofty promises.
The camera uses USB and HDMI connections for 4K video or what the manufacturer calls "lossless" zoom at 1080p and 720p. It even promises ePTZ presets as quick options for rapid access to different looks on the fly. The reason that HuddleCamHD touts this feature is because this webcam is positioning itself as a must-have for professional meetings and online presentations. In fact, it has an auto-framing feature that detects people in the meeting room and then positions the camera such that all parties are covered in an equal manner.
It calls this "intelligent detection" and it is specifically tailored to distinguish between people and objects in the room and it is to simplify meetings for people and organizations that hold dynamic video presentations. Seamless and efficient, this auto-framing feature eliminates the need for someone to micromanage the space and allows video conference users to get that "wow" factor.
But even if you do need to manage the camera, it couldn't be easier. With a remote and easy to use controls, HuddleCamHD brings the best of intuitive webcam design to the professional setting. If you use Zoom video conferencing for example, you can control the camera direclty from the software. Speaking of ease of use, setup is simple and the camera is perfect for camera wall mounts, tripods and for clipping onto most logical mounting locations. It has an Ultra-HD lens, a dual microphone setup, and plug-and-play USB 3.0 connectivity. Further, the device is compatible with all major operating systems including Windows, Chromium, MacOS, and Linux.
Further, the device is compatible with such major services as Skype, GoToMeeting, WebEX and Zoom, among others. It also has seamless integration with Facebook live streaming and YouTube using their new web-based streaming services.
Billed as the best in the industry, the price is reasonable if not somewhat steep for a webcam. Coming in at $499, the EPTZ 4K USB Webcam more than justifies itself through dynamic meeting management options that can't be found anywhere else. For users that want NDI, there is a separate NDI model available as well.
What we love about the EPTZ 4K USB Webcam from HuddleCamHD is that it promises a lot of versatility at a very competitive price point. For people that need to conduct meetings on a regular basis and need a streaming webcam solution, this is your device. Yet it is also great for other users and people that need something that is simple to deploy yet very powerful in the field.
You can learn more about this exciting webcam here: https://huddlecamhd.com/eptz-usb/